Shralping the Fiberglass Ceiling
This photo book gives women snowboarders their due
Jérôme Tanon's career as a snowboard photo­grapher and cinematographer began when he was still a grom chasing powder with his friends in the Alps. After realizing that he wasn't quite as rad as his buddies, many of whom would later turn pro, Tanon turned his attention to capturing their stoke instead. The Parisian has since spent over a decade on the slopes, perfecting the art of shooting action sports on traditional film. The medium presents challenges: he's limited to ten images per roll, must focus manually, and can't ascertain whether he's nailed a shot until he's back in the darkroom. Yet his work has a timeless quality that's difficult to achieve with digital devices.
A few years ago, Tanon realized that snowboard media rarely showed female riders, despite an abundance of talented women. "There were no photographers who only shot female snowboarders, no magazines that ran portfolios of them, and way less funding available," he says. Tanon decided to spend two years addressing the issue, riding alongside women at competitions and down backcountry lines in Europe, the U.S., Canada, and Scandinavia.
Photos from the project were compiled into the coffee-table book Heroes: Women in Snowboarding ($50, AAC Art Books), which was published in the fall of 2021 and features hundreds of portraits, including the likes of Canadian professional freerider Robin Van Gyn and up-and-coming Icelandic park star Ylfa Rúnarsdóttir. The images are accompanied by quotes and stories from the riders, printed alongside or etched directly onto the film negatives. The words depict the women with all the ferocity and grit you'd expect. For example, from Van Gyn: "Fear is the sign that lets me know I am crossing the boundary to something extraordinary, pushing the limits."
The project opened Tanon's eyes to the gender disparities in the sport. "Spending time with these women, I saw that representation is not something that's going to get better naturally. It's an everyday fight for equality."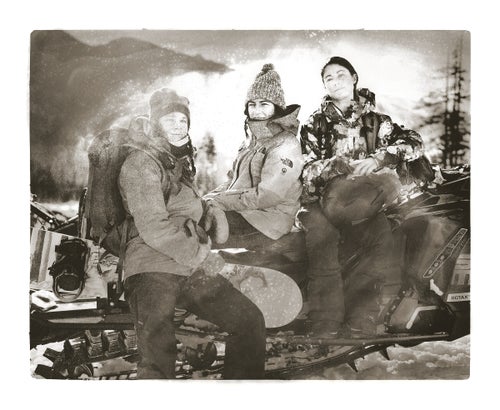 Canadian pros Marie-France Roy (left), Leanne Pelosi, and Robin Van Gyn in Whistler, British Columbia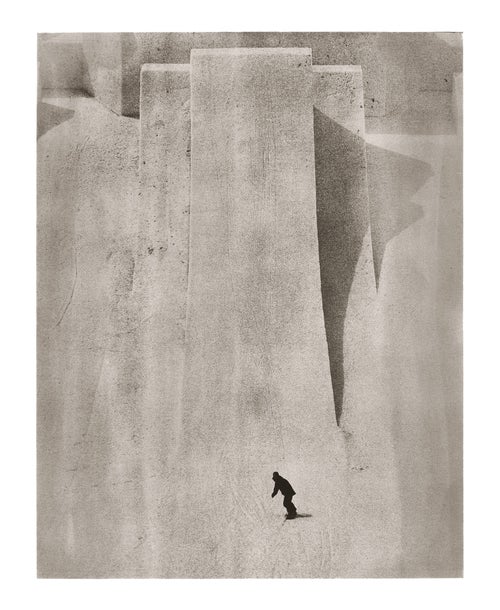 Austrian Olympic gold medalist Anna Gasser approaching a massive jump at a contest in Tyrol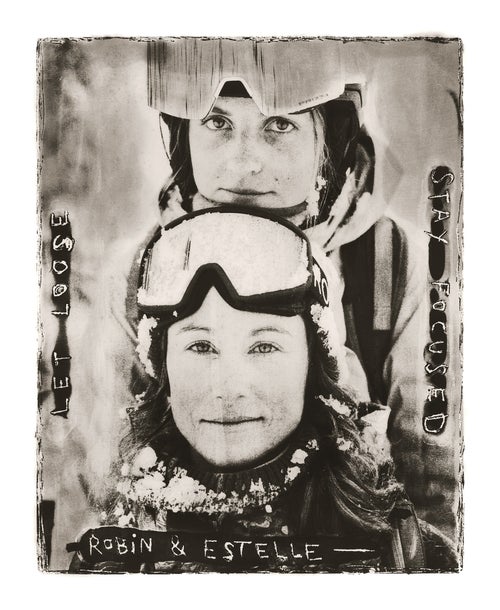 Van Gyn (bottom) with fellow Canadian Estelle Pensiero, who considers Van Gyn a mentor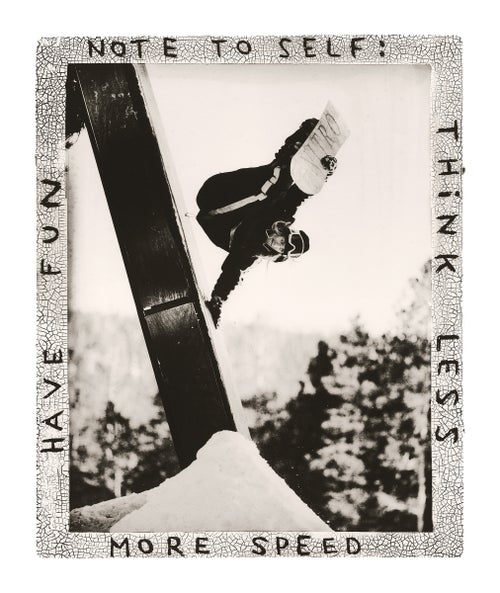 Iceland's Ylfa Rúnarsdóttir planting a hand at the 2020 Ms. Superpark freestyle event in Eldora, Colorado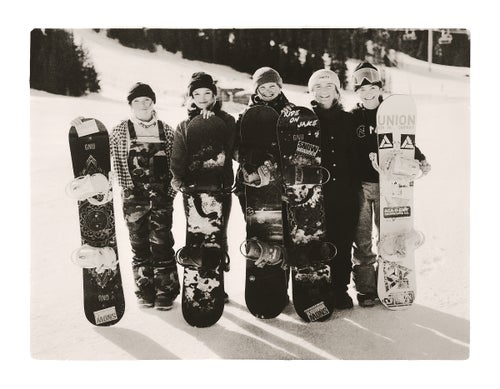 A gang of teenagers from Vail, Colorado, at Ms. Superpark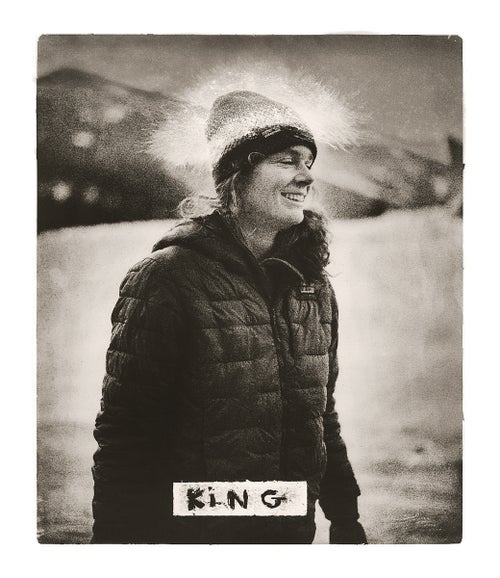 American pro Desiree Melancon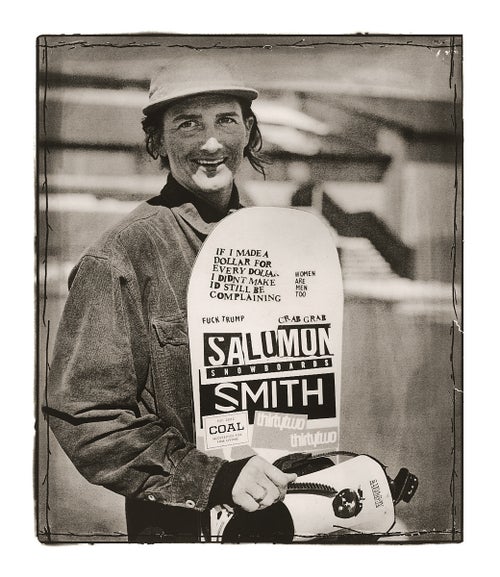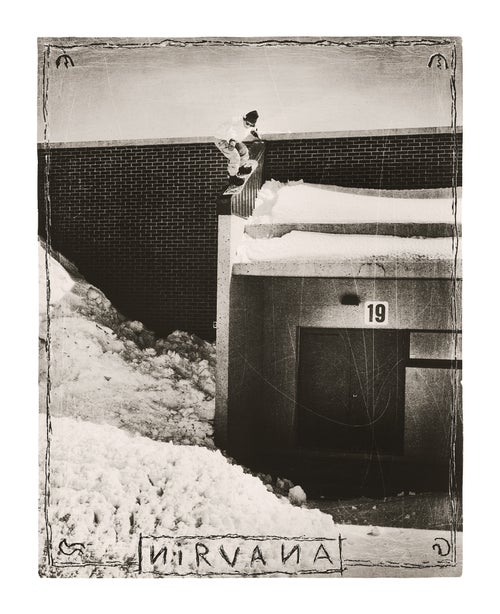 American Nirvana Ortanez sending a gap to grind off a roof in Quebec City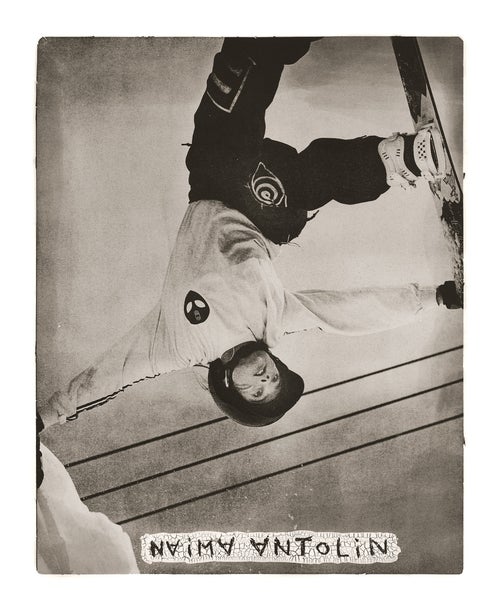 American Naima Antolin at Ms. Superpark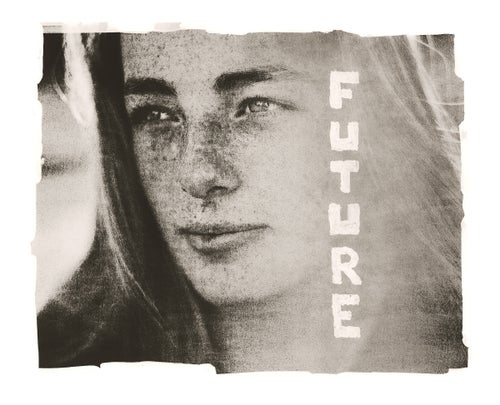 Zoi Sadowski-Synnott, one of the top women riders in the world, has been sweeping the park and backcountry circuit.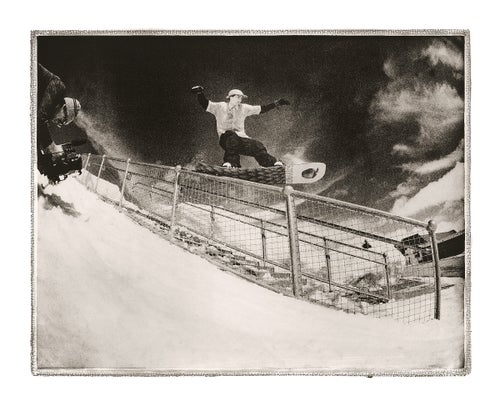 Melancon throws a huge tail press on a handrail in Quebec City.