A Tribute to Indigenous Cultures Around the World
Photographs by Dutch photographer Jimmy Nelson from his new book, Homage to Humanity. Words by Emily Reed.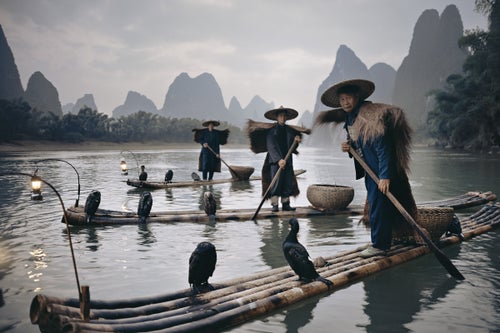 The Miao people, China 2005.
As a young boy, Jimmy Nelson lived with his father, a geologist and explorer, in developing countries around the world. Now 51, he speaks of those years as the most uncultivated of his life—a time when he hung from trees and ran naked with his friends. But when he turned seven, he was sent to a Catholic boarding school in England, where he studied for the next ten years. For a free-ranging kid, the difference between those two worlds was jarring, and Nelson describes his work photographing tribal communities as a search for that lost wild self. His first book, Before They Pass Away (2013), sparked global conversation: the tribal-rights organization Survival International was a loud critic, arguing that it presented an exoticized depiction of indigenous groups. Nelson's new book, Homage to Humanity, shot on six continents in the years since, responds to that criticism with a digital app showing his behind-the-scenes work on the 600 photos. "People are not used to seeing these tribes in such a glorified way," Nelson says. "These pictures are not fake. They're just another truth—a dignified, respectful, invested truth."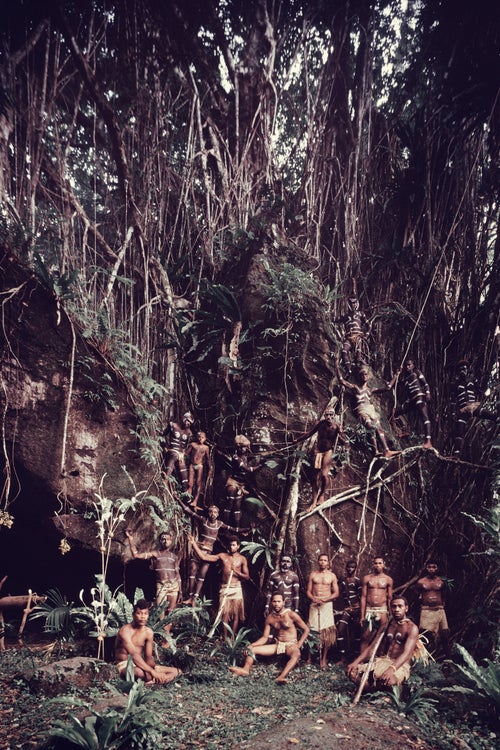 The Nagula subgroup of the Ni-Vanuatu people, Vanuatu 2017.
Nelson stays with a community up to three weeks before photo­graphing its members. "I spend days and weeks explaining what I'm going to do, and that I'm not here to steal your picture," he says, and tells them: "I'm here to make an iconographic picture, an artistic picture, an inspirational picture of you in all your glory and strength and power."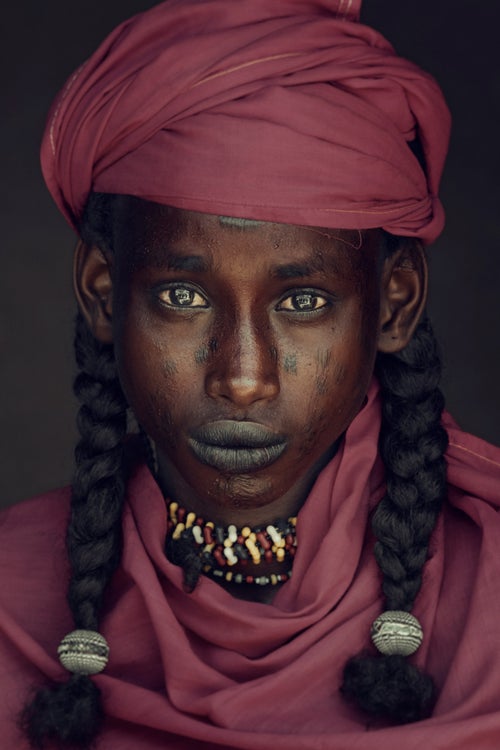 A Wodaabe man, Chad 2016.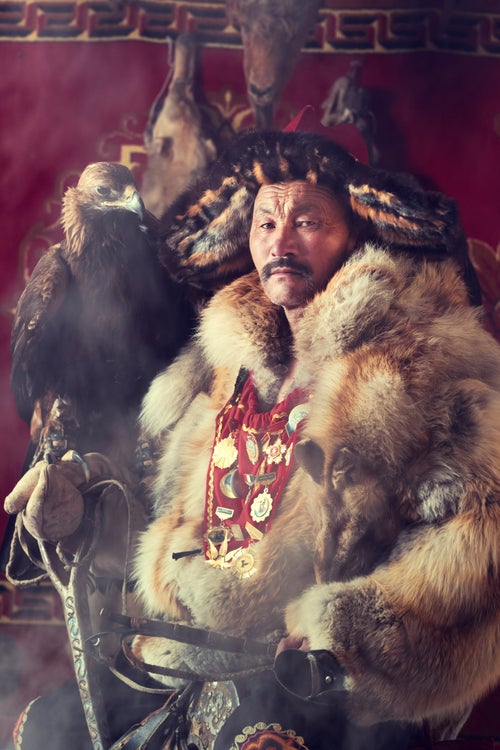 A Kazakh man, Mongolia 2017.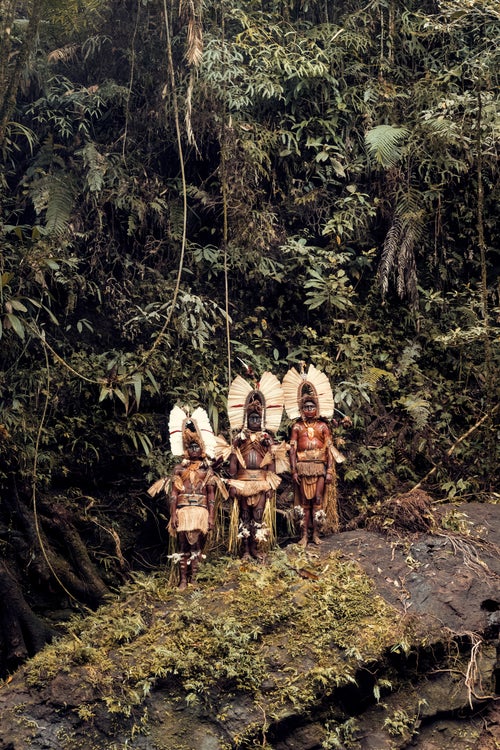 The Kaluli people, Papua New Guinea 2017.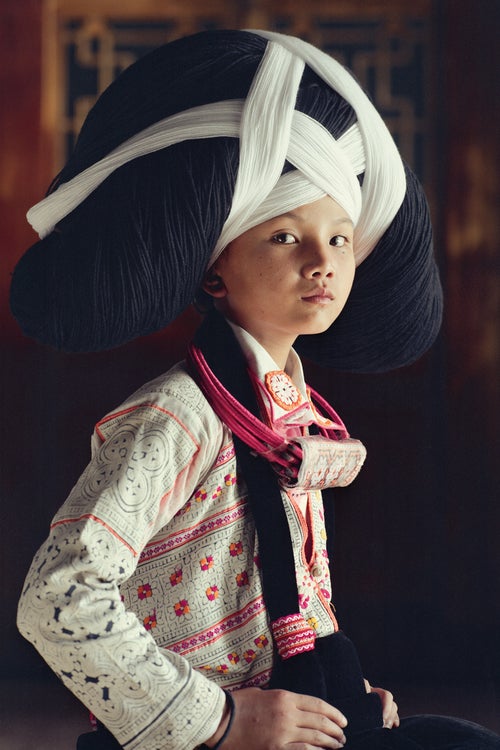 A Miao child, China 2016.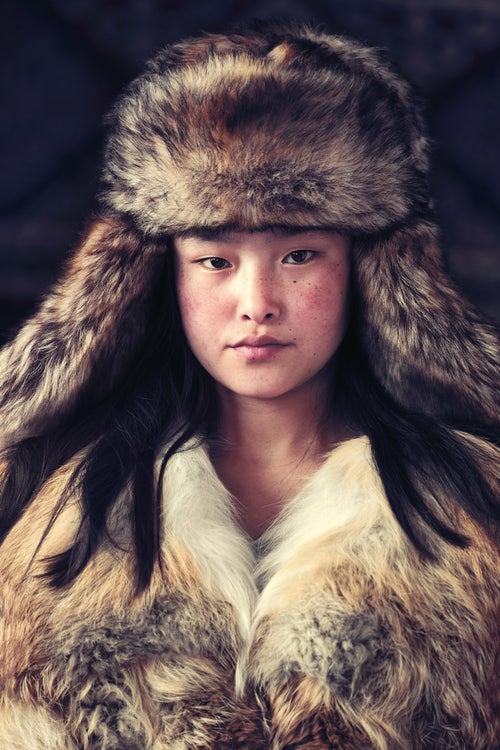 A Kazakh woman, Mongolia 2017.
"We've stopped connecting with one another as human beings," says Nelson. "We've stopped looking, we've stopped touching, we've stopped empathizing, we've stopped feeling, and we've stopped daring to be fragile. Not only have we stopped communicating with one another, we've stopped communicating with the planet we live on."