Kite Skiing the Arctic National Wildlife Refuge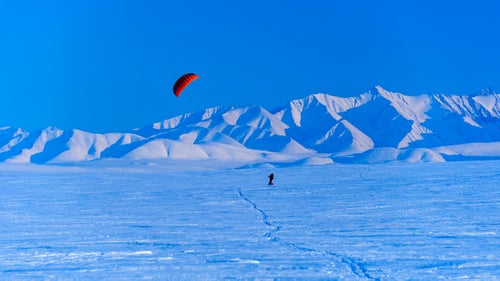 Traveling across the Arctic isn't easy no matter how you do it, but Palmer, Alaska-based photographer Fredrik Norrsell and his wife, Nancy Pfeiffer, thought the winter landscape of the Arctic National Wildlife Refuge, north of the Brooks Range, would make for a nice ride. In April 2014, the couple covered about 75 miles using the wind and skis starting from the village of Kaktovik on the northern coast of Alaska. While most of the expedition was slow-going, with the right wind Norrsell and Pfeiffer could average near 10 miles per hour, with loaded sleds, just using the power of the wind.
Here, Norrsell shares a few memories of the cold, breezy adventure.
Norrsell: Finally, after days of waiting, the wind began to blow and we were able to put our kites to the test.
Kaktovik's population hovers around 250 people, mostly native Inupiat, willing to brave the weather (temperatures often sink below minus 40 degrees Fahrenheit). Getting there is no easy task. Here, we share a flight carrying food to the local store.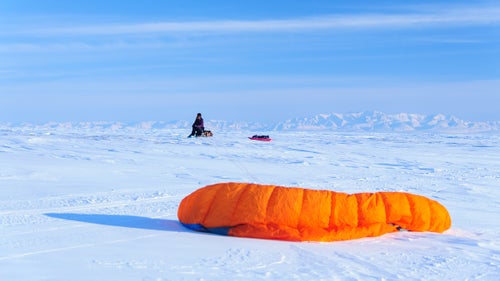 Pfeiffer had a few kite skiing expeditions under her belt, including a crossing of Alaska's Harding Ice Field, but I was a novice. Unlike the Harding Ice Field, the territory we choose near the Hulahula River on the coastal plain of northern Alaska was crevasse-free and known to be windy. But, of course, we often had to wait for gusts.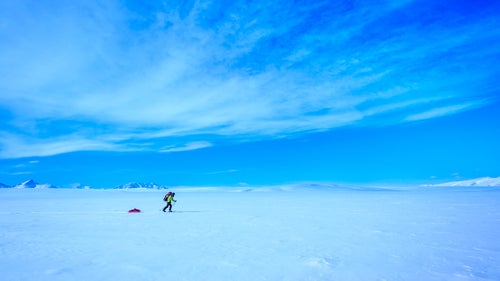 We were well out onto the coastal plain but still, no wind.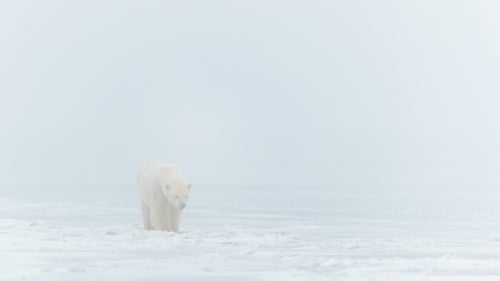 During spring and fall, the region surrounding Kaktovik is known for polar bears. In the summer months, the place transforms into a lush grassland full of wildflowers, caribou, wolves, and grizzly bear.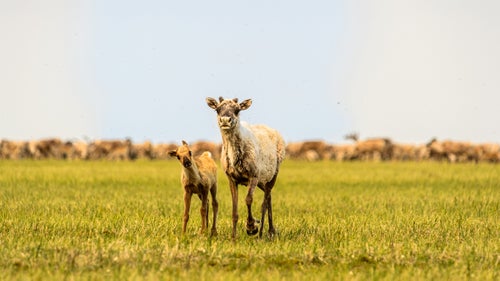 On our previous visits, the Arctic National Wildlife Refuge was filled with endless sunlight, roaming herds, and surging rivers. Winter is a very different story, but we were again struck by the scale and beauty of the place.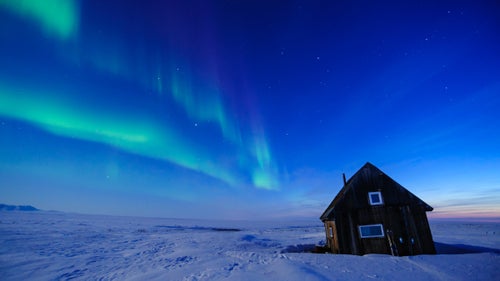 As the sun goes down in the Arctic, the real show begins. Here, the Northern Lights exploded in the sky as we took shelter for the night.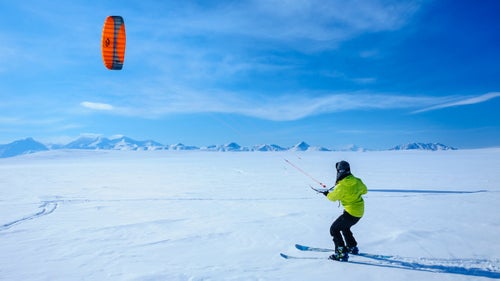 The wind began to pick up a few days into our expedition, but in gusts that were rarely strong or consistent enough to pull us and our sleds.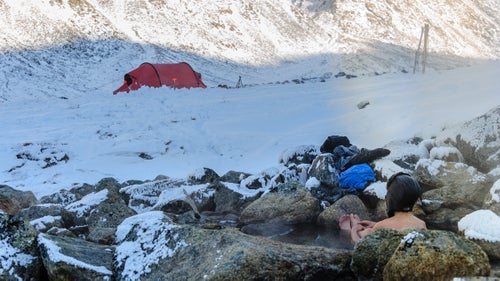 The Arctic isn't entirely cold. In a few rare places, hot water emerges from the frozen ground, creating up to a 138-degree temperature difference between the water and air.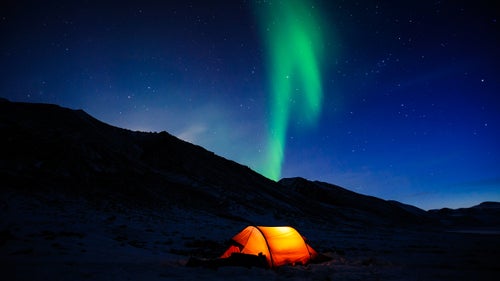 On this night, we set up our tent in this U-shaped valley illuminated by the northern lights just as the sun set behind the peaks of the Brooks Range.