Chris Rainier's Quest to Document Disappearing Cultures
A new book showcases the globe-trotting work of a photographer whose life mission is to document masks from endangered cultures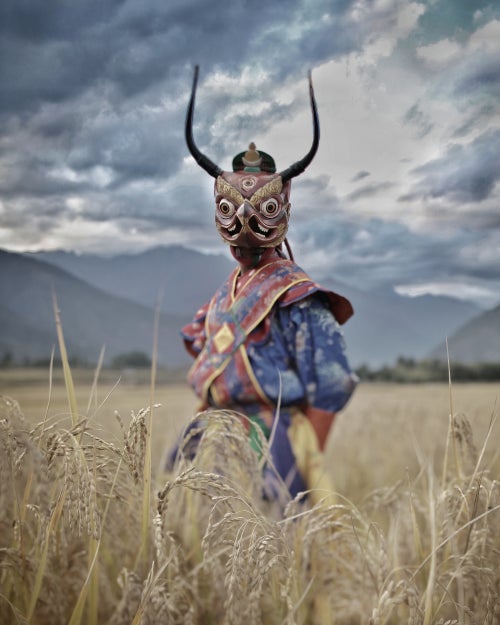 The wooden masks, stylized replicas of human faces, were laid out neatly on the ground. There were seven of them. Only one was consecrated, which meant that it was alive. Our Dogon hosts stood silently with us. We were in the central plateau of Mali, south of Timbuktu, on the fringes of the Sahara. The masks had been carved from both light and dark wood. One had a human face but with strange ears, like those of a dog. Most of the lighter-colored masks were oval in shape, and some had a single ledge where the eyebrows might have been. The empty eyes were shadowed.
I had been told that the consecrated mask—the one used in a sacred ceremonies and dances—would stand out, that it was like looking at two pictures of the same man: in the first picture, the man was alive, and in the second, he was dead. It was that obvious to the trained eye. I squinted and thought I could see some life in one mask, then that faded and another drew my attention.
Photographer Chris Rainier, my traveling companion, spoke with the Dogon through a translator. Tall and fit, Chris has boundless curiosity tempered with a gentle demeanor, which served him well with the Dogon elders. They spoke of masks for an hour or so.
Then we had to go, north, into the Sahara, to search for what we had been told were "forbidden" salt mines. The Dogon weren't our assignment. But that was the way it was with Chris, as I'd found on previous expeditions with him. If there was a masking culture anywhere near our actual destination, we had to visit. And I knew Chris would be back to visit the Dogon and to photograph their sacred ceremonies and dances. It was his life's passion.
I've been privileged to work with Chris several times over the past decades. He is a multi-award-winning photographer who has covered conflict and famine and is currently a National Geographic Explorer. He also runs the Cultural Sanctuaries Foundation, which aims to preserve endangered languages and protect indigenous knowledge around the world.
"My mission," Chris once told me, "is to document cultures. Some of them won't last. They are fading away every day. We are losing the linchpins of these cultures as the elders die and the oral traditions die with them. I've been doing this for 30 years, and I feel I am in a race against time."
"We need an archive of some sort, just to know these people and to have it available to them if they ever want to revitalize their culture."
Chris's lifelong quest is documented in his astounding new book, Mask ($75, Simon & Schuster). He has an extraordinary ability to absorb and learn from exotic and indigenous cultures, and his haunting and often startling images are indeed an archive for future generations, a blueprint for peoples all over the world to reclaim what was sacred to their ancestors and to themselves.
I recall Chris telling me a bit more about the Dogon masks later on our Sahara trip. What he feared, he said, was some kind of soul-deadening monochromatic world culture. That fear is what drives him to find the consecrated in cultures all over the globe. He wants to show what is sacred and keep that spark alive.
"So," I asked, "out of those Dogon masks we looked at, could you tell which was the consecrated one?"
"Yep. It was obvious," he said.
"Obvious?"
"It was alive," Chris said.
Photo: Buddhist mask, Paro, Bhutan
Tlingit raven mask, Alaska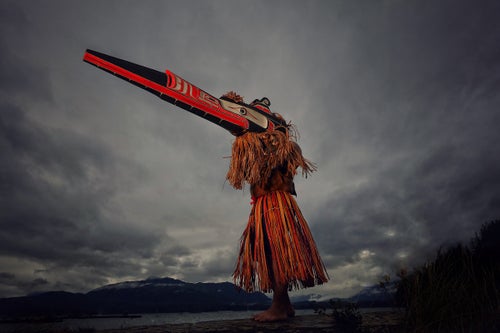 Hamatsa raven mask, Alert Bay, Canada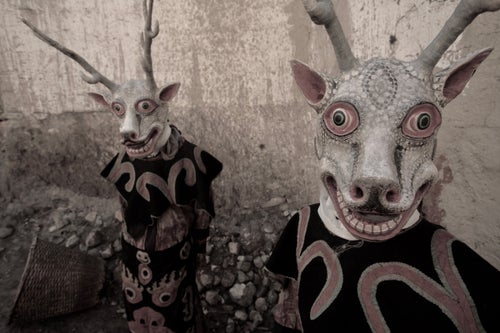 Buddhist deer masks, Mustang region, Nepal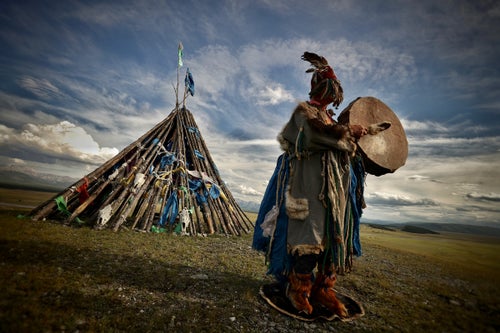 Shaman performing, northern Mongolia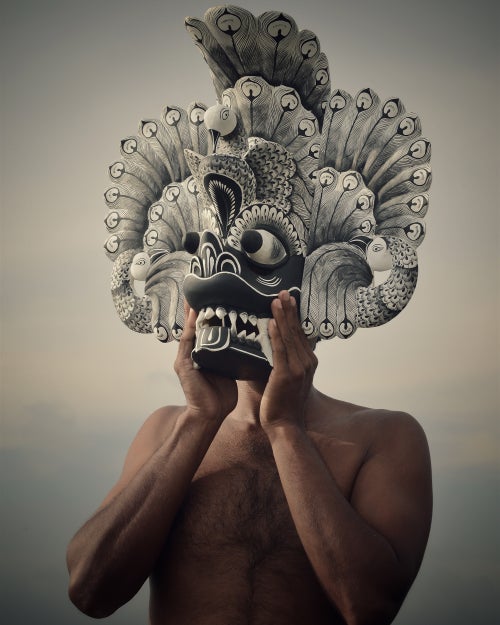 Naga Raksha mask, southern Sri Lanka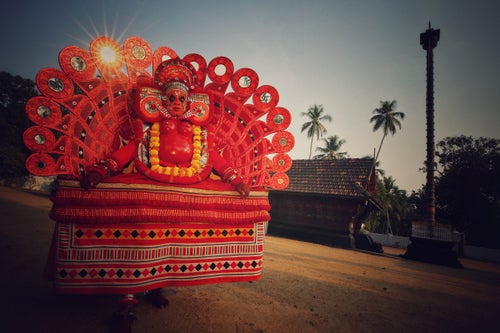 Theyyam performance, Kerala, India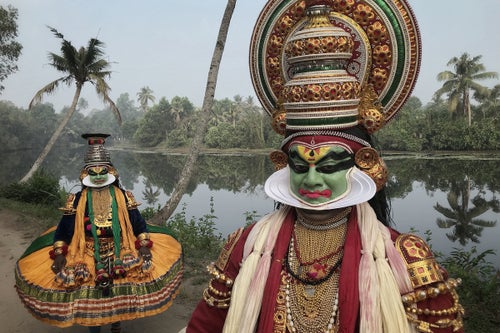 Kathakali performance, Kerala, India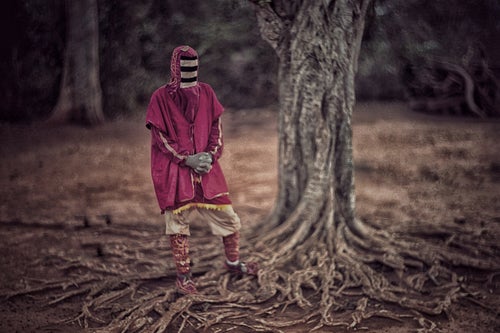 Egungun mask, Yoruba region, Benin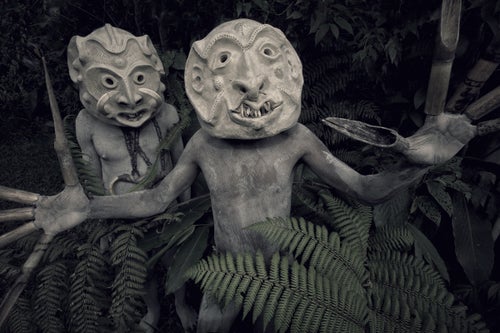 Mud Men performance, Highlands, Papua New Guinea