Meet the Women of the Iditarod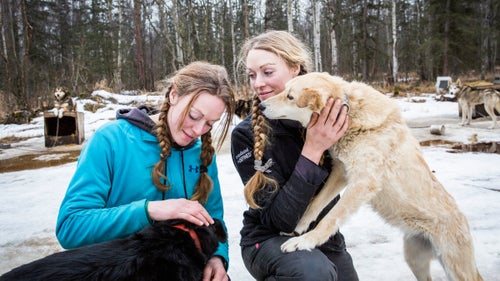 Dogsled racing, or mushing, is one of the rare professional competitive sports that is truly co-ed. Women make up nearly a third of the entries in this year's 1,000-mile Iditarod Trail Sled Dog Race, considered one of the toughest endurance competitions in the world. Proportionally, top-ten Iditarod finishes between women and men are often an even split.
I didn't even know what the Iditarod was two years ago when I first went on assignment to photograph the Yukon Quest, Alaska's other 1,000-mile dogsled race. Up until then, I'd mostly documented social issues and life in conflict zones. This is very different—it's a lifestyle, not life-and-death—but I am drawn to authentic human stories within extreme circumstances, which is exactly what mushing is about. The racing and training locations are some of the most beautiful, untouched landscapes in the world. The bond between the mushers and their dogs is interesting and challenging to capture. The mushers themselves are dedicated, self-sufficient, and extremely well-versed in survival skills. And I love the dogs.
Female mushers can understandably get tired of outsiders like me coming in and focusing on their gender. But I think they're all rad and exactly the kind of role models girls should know about. I'll be covering this year's Iditarod, which starts March 5, but these are some favorite shots from past 1,000-mile dogsled races and visits to kennels.
Photo: Anna and Kristy Berington with their dogs in Wasilla, Alaska, before the start of the 2015 Iditarod. The twin sisters started mushing in Wisconsin at the age of 10, and have been racing the Iditarod for the past six years. When they aren't mushing they work construction, run triathlons, and manage a competitive racing kennel, Team Jannsen.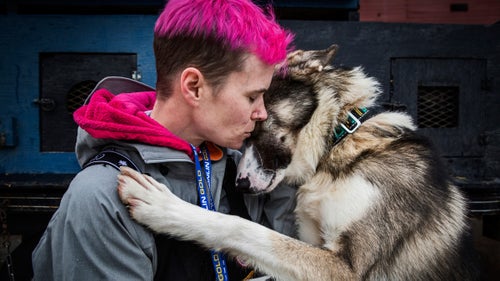 Heidi Sutter at the start of the 2015 Iditarod, her first 1,000-mile race. Sutter is a special education teacher and runs KMA Kennel with her husband and daughter in Chistochina, Alaska.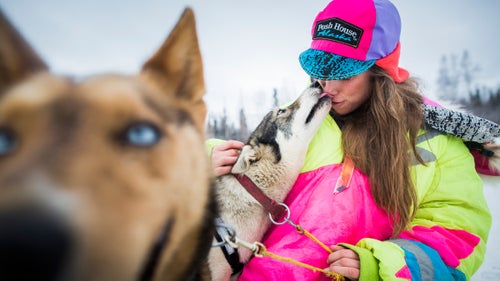 Monica Zappa moved to Kasilof, Alaska, in 2010 from Cumberland, Wisconsin. Her parents are also mushers—they competed in Minnesota's mid-distance John Beargrease Sled Dog Marathon. Now Monica mushes in the Iditarod and mid-distance races in support of Save Bristol Bay.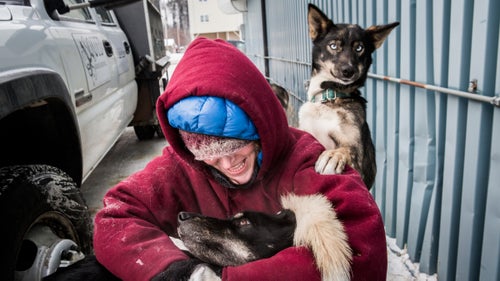 Paige Drobny, a Yukon Quest and Iditarod veteran, is also a fishery biologist and dogsled-builder for DogPaddle Designs, which she runs with her husband. Both will be racing in the Iditarod this year.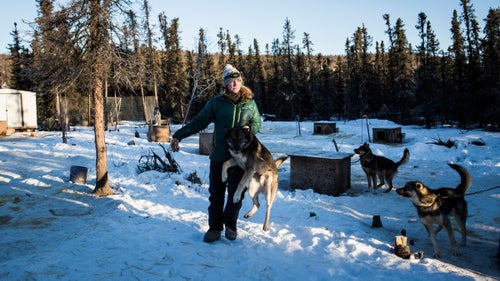 Kristin Knight Pace at Hey Moose! Kennel, which she runs with her husband Andy Pace in Healy, Alaska. Kristin is a rookie in this year's Iditarod. Last year she finished the Yukon Quest, considered by many to be the toughest sled dog race. Originally from Texas, Pace has worked as the lead backcountry ranger for Denali National Park and is currently a wilderness planner for the National Park Service.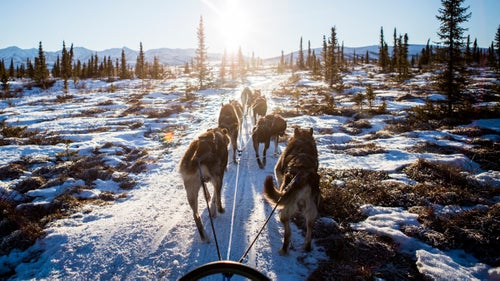 A training run with Kristin Knight Pace and the Hey Moose! Kennel canine athletes near Healy, Alaska.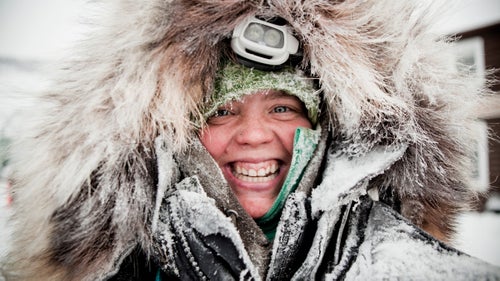 Mandy Naumann, a rookie dog musher, at the Dawson City checkpoint as she races in the 2014 Yukon Quest. Naumann runs Douglas Fir Mushing with her husband in Fairbanks, Alaska.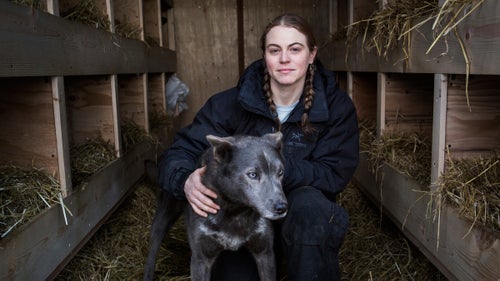 Katherine Keith and her dog Summit before the ceremonial start of the 2015 Iditarod in Anchorage. This year will be Keith's third Iditarod, but she is already familiar with endurance racing, having finished six Ironmans. Her partner, John Baker, was the first Alaska Native to win the Iditarod and will also run this year's race. Along the trail they are going to promote Alaskans Changing Together, a statewide nonprofit they helped create that promotes health and wellness by connecting rural communities with prevention programs and resources. President Barack Obama hugged their puppy when he visited Alaska in August.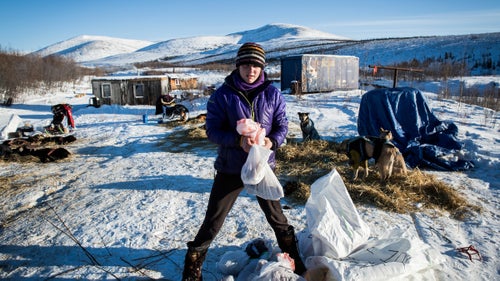 Ryne Olson at the Mile 101 checkpoint during her first Yukon Quest in 2015. She was formerly Aliy Zirkle's dog handler and raced their SP Kennels team in the 2012 Iditarod. This year she will run her own Ryno Kennel's dog team. Olson is an up-and-coming musher to watch; she recently placed second in the Copper Basin 300, a mid-distance dogsled race.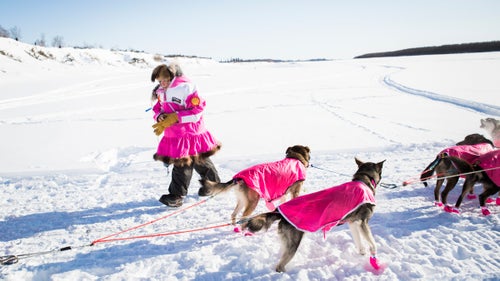 DeeDee Jonrowe leaves the Huslia checkpoint during the 2015 Iditarod. Jonrowe, a 62-year-old cancer survivor, is a legend of the sport. She has run the Iditarod 35 times, with 16 top-ten finishes.