The Most Important Gear of Yosemite's Search and Rescue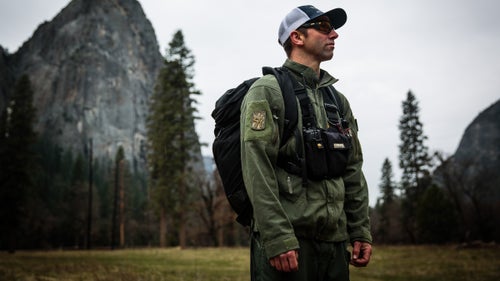 Aaron Smith has been a member of the storied Yosemite Search and Rescue team for over 15 years. He's also on the park's elite helicopter rescue squad. During his tenure, he's helped find lots of lost hikers and plucked many an injured climber off El Capitan. Here's a list of the gear he relies on most during his missions.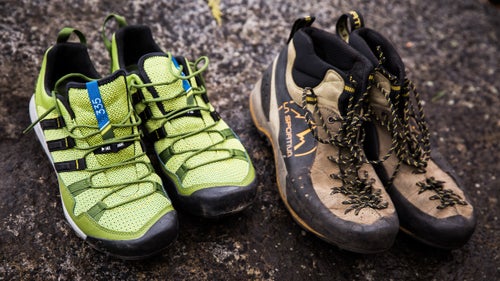 Smith says his favorite and most important piece of gear is his footwear. Much of Yosemite is covered in polished granite slabs, so he needs shoes with sticky climbing rubber. Most of the time, Smith wears a light approach shoe like the Adidas Terrex Solo, which he uses to carry hikers out on a litter, and for climbing routes up to about a 5.7. During helicopter rescues, he's required to wear an ankle-height leather boot, so he busts out the (now discontinued) La Sportiva Ganda Guide.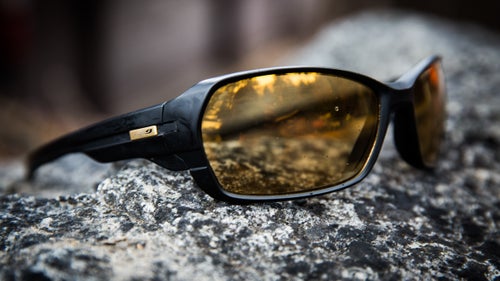 Julbo's Dirt 2.0 sunglasses have photochromic lenses that adjust to low light when Smith is working in thick forests or deep canyons. He also wears them to protect against helicopter rotor wash and while bushwhacking through heavy brush. The only downside: they're not dark enough for a bluebird winter day, when the sun bounces off the snow.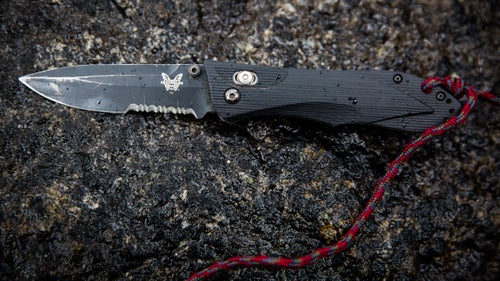 This Benchmade Ares Axis knife (now discontinued) has lived on Smith's radio harness every day for more than ten years. He uses the straight edge to open medical packages and prepare food. The serrated edge is essential for cutting ropes and webbing at climbing anchors. The lanyard attaches to his vest and ensures the knife doesn't fall off when he's hanging below a helicopter.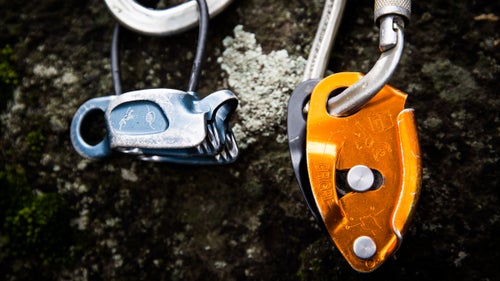 It seems redundant, but Smith considers the Black Diamond ATC Guide (left) and Petzl Grigri belay devices to be a matched pair. He'll often have to hike or climb thousands of feet and then perform a rope-aided rescue. The devices can be used in series to safely lower a patient, and they weigh much less than the rescue-specific hardware he carries in his car or on the helicopter.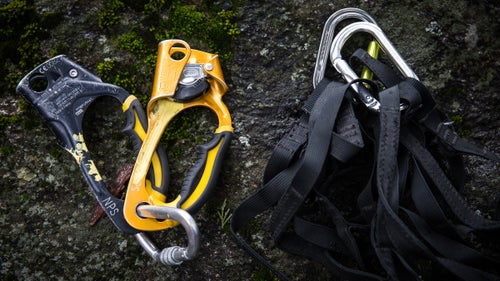 It's not uncommon for Smith to ascend 1,000 or more feet of fixed ropes to reach the site of an accident, so he always carries Petzl's Ascension rope clamp (left, in black and yellow), combined with lightweight aiders like Yates's. The Ascension is the gold standard among climbers: Smith credits the ergonomic, easy-to-use lever for its popularity. Yates's 3/4-inch aiders are much lighter and take up less space in a pack than the typical big-wall varitty. While not great for actual aid climbing, they're perfect for ascending ropes and moving around during a technical rescue.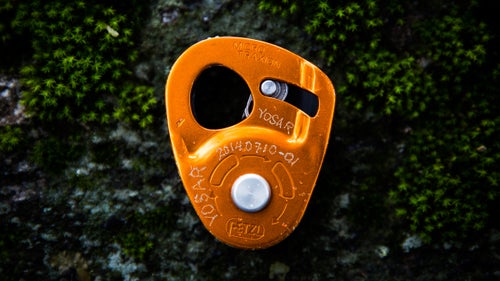 The Petzl Micro Traxion is a tiny progress-capture pulley, and Smith uses his frequently. Rescue standards call for three pieces of attachment to a rope, so he'll toss this on a rope between his ascenders. It's also easy to use for self-belaying or with any hauling system.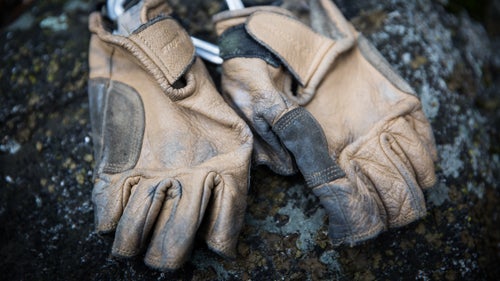 Smith needs gloves to protect his hands during the rope work and knuckle bashing of a big-wall technical rescue and during a long carry-out of a patient in a litter. Metolius's Climbing Gloves are his favorite for a few reasons. They fit his fingers, which are swollen from decades of climbing use, plus the half-finger design provides ventilation and dexterity.
Smith typically carries two headlamps—one rechargeable and one with disposable batteries—on every SAR response. Carrying a backup also ensures that he's covered if one breaks. What's more, he often lends one to the rescue victim. Hikers constantly get stuck on trails after dark because they underestimate how long a hike will take. Many use their smartphone light until the battery is almost dead, then call for a rescue. Smith prefers Black Diamond headlamps, like this Storm, because they're reliable, lightweight, and come with features like a light lock, which ensures that the lamp won't be inadvertently switched on in his pack.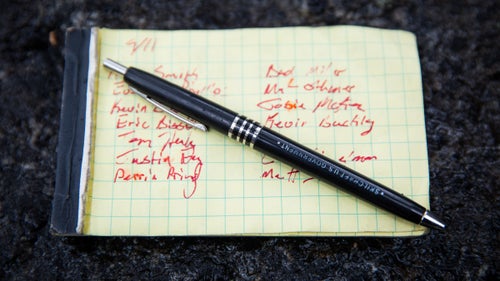 A basic pen and notepad are part of every rescue. If Smith is the incident commander, he'll write down the names of his team members and assign roles to each one. On a helicopter rescue, he'll total up the weight of the crew and gear for a quick manifest. He also records patient medical notes and the precise time when the helicopter will run out of fuel.