Old-School Gems from the Ultimate National Parks Archive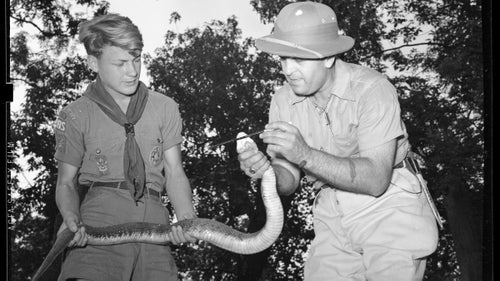 On the eve of the National Parks Service's centennial celebration in August, NPS and Clemson University unveiled a new online digital archive of historic photos from the parks.
The Open Parks Network currently holds more than 100,000 high-resolution photos, and continues to grow. The photos date back to the early 20th century and show just how much visitor experiences have changed over the decades. Feeding the animals—including bears—wasn't so much verboten as it was a major tourist attraction. And to look at some of the outfits, you'll be more thankful than ever for microdown and fleece.
At the same time—provided the right Instagram photo filters, photos of people looking in awe at mountain panoramas or sprawled out in camp could have easily have been taken today. And remember those Canadian teenagers who got in trouble for walking up to a geyser in Yellowstone this summer? They weren't the first.
With the help of Rachel Jane Wittmann, the network's National Parks metadata specialist, we dove into the archive to find some of the very best photos from the collection so far.
Photo: A man identified as Jack Raymon teaches a Boy Scout how to hold a cottonmouth moccasin, also known as a water moccasin, in 1940. The snakes are extremely venomous.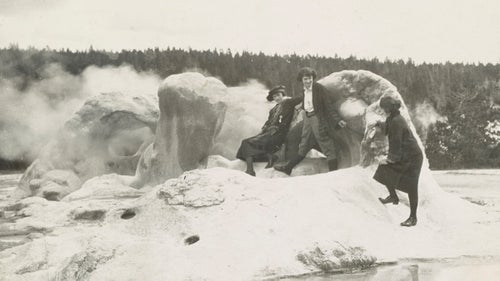 Visitors clamber all over Grotto Geyser in Yellowstone in this undated photo.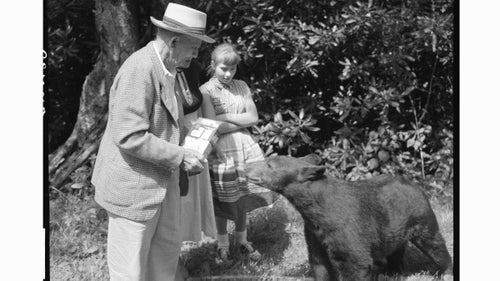 Feeding black bears was considered good sport for decades in the parks. In this shot from 1957, a man feeds crackers to a bear in Great Smoky Mountains National Park.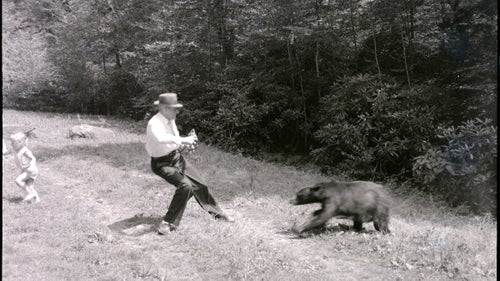 However, the bears could turn on people, as is happening here. Also dated to 1957 from Great Smoky Mountains, this bear may well be the same one shown being fed in the previous photo.
This undated photo from Congaree National Park, in South Carolina, shows a couple paddling Cedar Creek. The Cedar Creek Canoe Trail runs 15 miles through primeval old growth forest.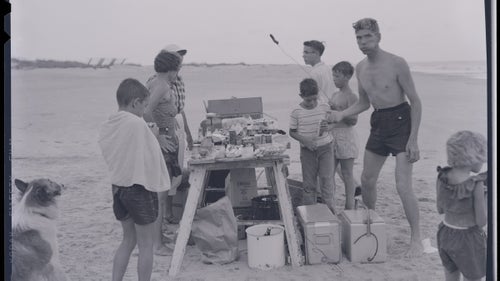 A family enjoys a picnic at Cape Hatteras National Seashore, in North Carolina, in 1956. The NPS saw a huge influx of visitors in the 1950s following World War II.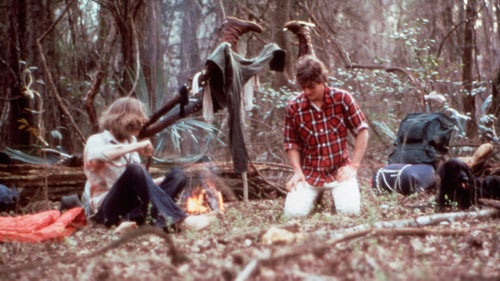 Some campers try to dry off their gear in this undated 35 mm slide from Congaree National Park.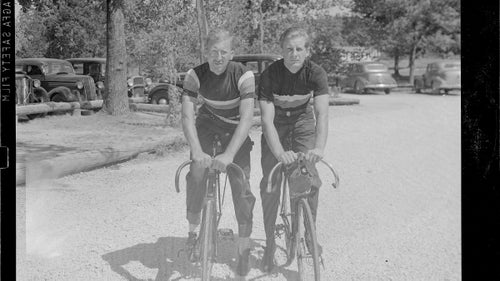 This photo, titled "Two bicyclists from South Bend," was taken in 1939 at Mammoth Cave National Park. It shows the kind of gear road bikers were working with in the depth of the Great Depression.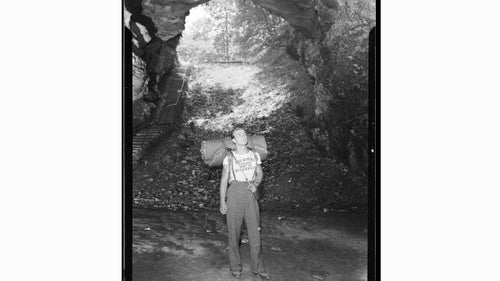 A hiker from Two Rivers, Wisconsin, takes a gander at the historic entrance of Mammoth Cave in 1941.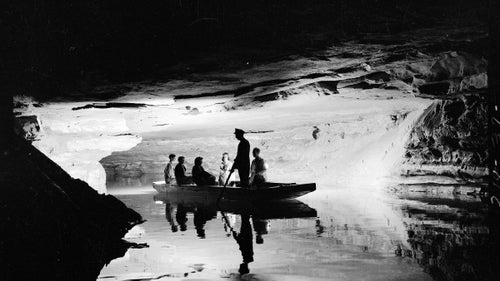 This dramatic shot from 1939 shows visitors on a guided boat tour of Echo River in Mammoth Cave. The boat tour was a huge attraction at the park, but was discontinued in 1990 in order to protect aquatic species.