Paragliding off Mexico's Highest Peak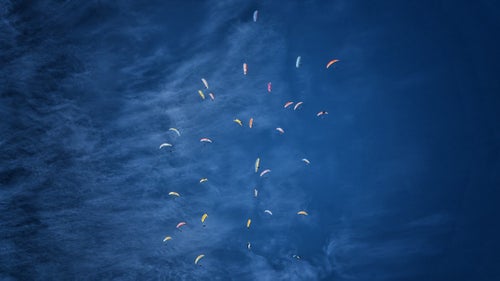 Over the winter, Matt Segal and I—both professional climbers and beginner paragliders—headed down to Mexico with the pie-in-the-sky goal of flying off of Pico de Orizaba. At 18,400 feet, the volcano is the highest peak in Mexico, and third highest in North America.
We stayed in world-class paragliding destination Valle de Bravo, known for it's consistent and adventurous flying conditions. We waited in Valle for a weather window to fly off Orizaba, which was tough given that a "100-year storm" was buffeting the volcano with 80 mph winds and copious snow. But towards the end of our month in Mexico, winds subsided and Matt and I, along with our paragliding instructor, Matt Henzi, climbed up and flew off of Pico de Orizaba. Not bad for less than a year of paragliding! "Better lucky than good," as I like to say!
I directed a short film of the adventure called The Fledglings, which was sponsored by the North Face. A longer, uncut version will hit film festivals this summer.
Photo: In training for Pico de Orizaba, Segal and I enter a "gaggle" of 30 paragliders all circling up in one thermal. A thermal is a mass, bubble, or column of rising air traveling upward from the ground.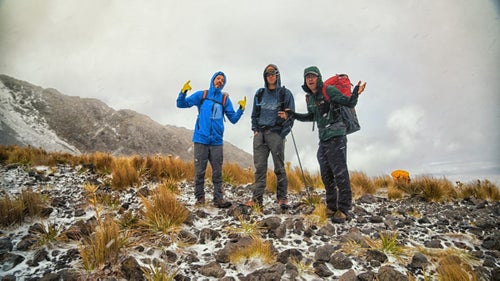 Segal (left), Henzi (center), and I find unflyable conditions on Nevada de Toluca, a 15,000-foot-tall volcano near Valle de Bravo.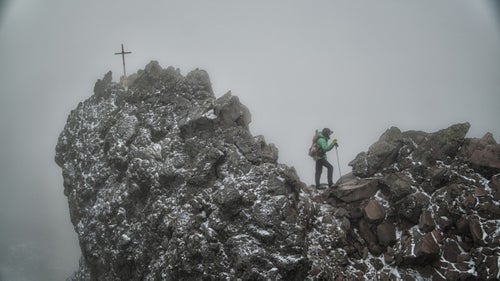 Enjoying the "view" from near the summit of Nevada de Toluca.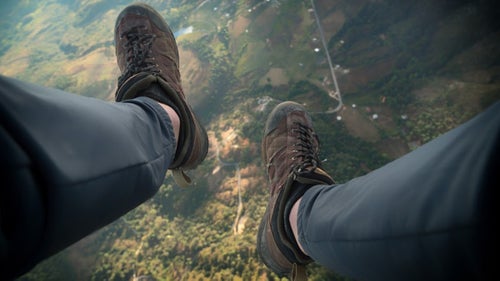 Paragliding gives you a bird's-eye view of the world.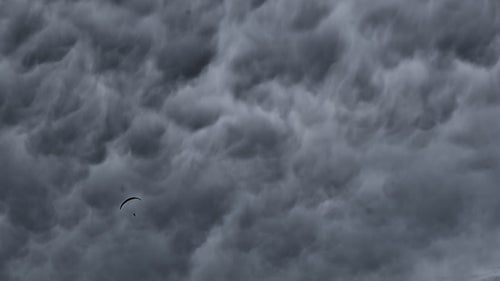 Our instructor, Henzi, soaring below some wild mammatus clouds above Valle de Bravo.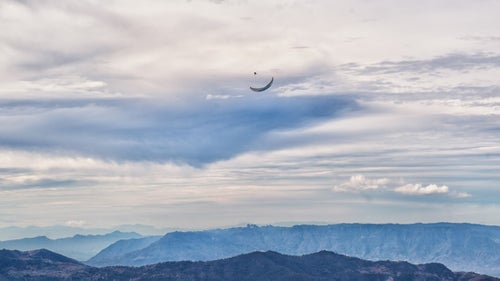 Henzi performing some advanced wingover acrobatics on his paraglider. We call him our "flying sensei," and he's also one of the most adventurous pilots in the U.S.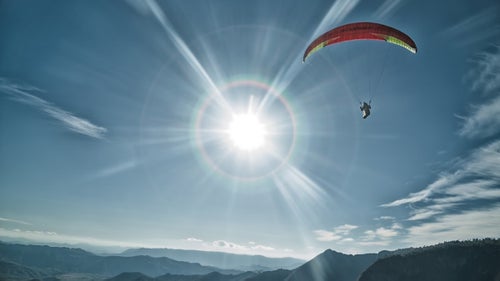 Searching for the next thermal in Valle de Bravo.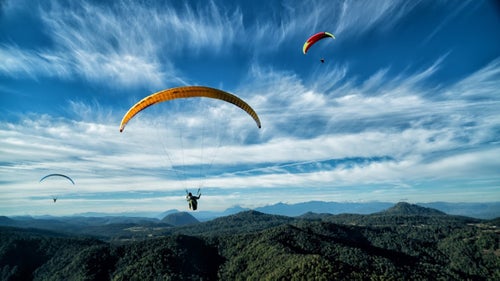 Spreading out to search for a thermal.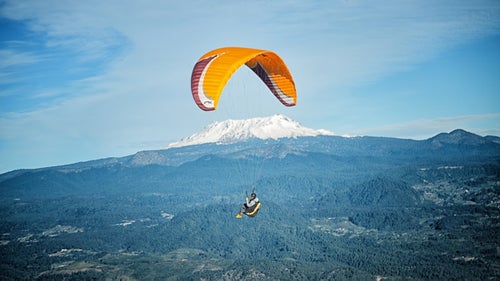 Segal flying in front of Nevada de Toluca, the peak we unsuccessfully tried to launch off while training for Orizaba. Later, I managed to fly the long-distance to the volcano by linking thermals and, ultimately, reaching altitudes of 16,000 feet.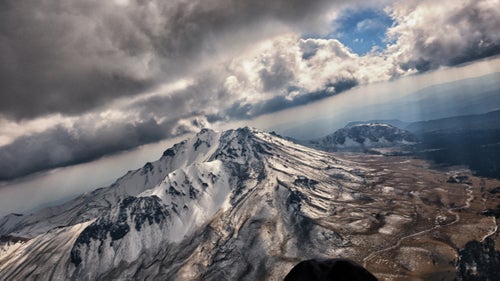 Approaching Nevada de Toluca after the team was thwarted from in our attempt to fly off of the peak. Soaring to and above it was even better.