These Guys Will Help You Do #Vanlife in a School Bus
With the help of Steven Glass and Mitchell Rosko, you could be living in a skoolie (complete with a fireplace and shower) within a year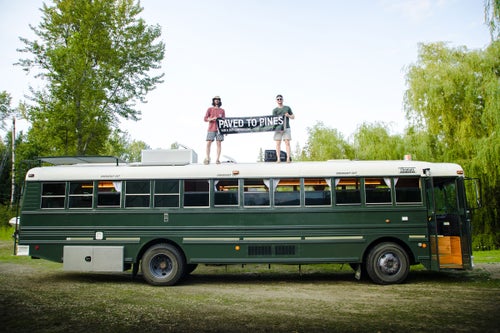 It all started with a motorcycle. In 2014, Steven Glass and Mitchell Rosko were talking over root beers at their house near Selkirk College, in Castlegar, British Columbia, where they were students at the time.
Glass had been trying to sell his motorcycle when Dave Elliot of the Royal Canadian Legion, a veteran's organization, offered a trade on behalf of the local chapter. "If you take our school bus, we'll take your bike," Glass remembers Elliot saying. "We thought it'd be easier to sell a bike than a school bus," says Elliot.
Glass agreed to the deal, and over the next couple years, he and Rosko converted it into a home. Naming the bus Big Blue Judy, Glass lived in it for over six months in Saskatoon, Saskatchewan, and drove it all over Canada. Converting buses (or "skoolies"—what converted buses have come to be called in such circles) quickly became their passion, and they decided to start a business.
"Builds started pouring in," says Glass. Now, four years later, they run Paved to Pines, a school-bus- and van-conversion business out of Prince Albert, Saskatchewan. Their shop now converts about 10 to 15 vans and skoolies per year for clients all over Canada and the U.S.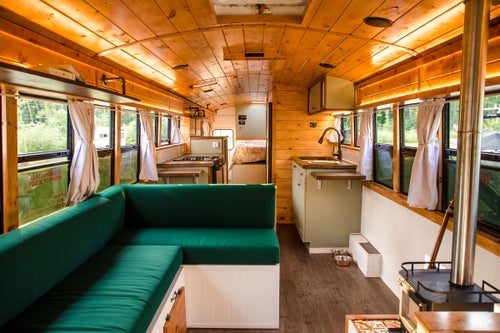 Initially, "people were curious how I managed to live six months through a Saskatchewan winter in a school bus," Glass says.
But the two insulate the buses just like you would a house. "We took everything out, right to the metal, then reframed the entire bus and spray-foam-insulated the entire unit from top to bottom," Glass says. Then they set it up with standard RV appliances, heating the bus with propane.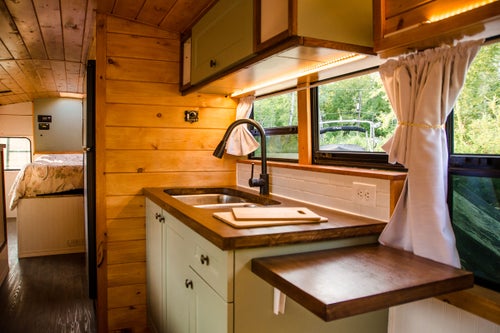 Depending on size, Glass and Rosko convert buses and vans for anywhere between $49,000 and $64,000, and they offer third-party financing for U.S.-based clients. That's about a sixth of the median price of a home in the U.S.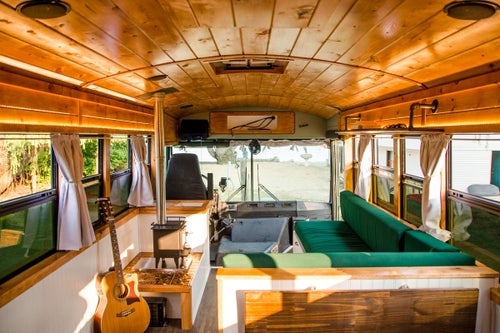 "People are finding that they don't need all that crap they hoard in a house, and they want to be mobile and have a life full of adventure," says Glass.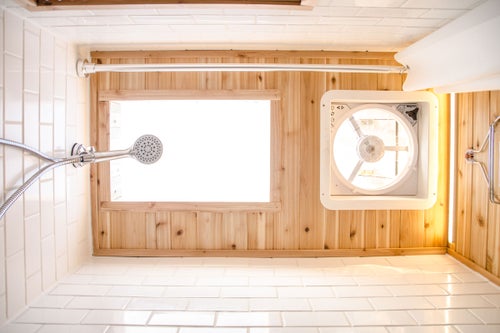 Currently, clients bring vehicles to Paved to Pine's shop and pick them up when they're complete. Given that a mobile home is meant to, well, move, Rosko and Glass also try to make sure that the converted vans or buses won't break down after just a few thousand miles. "We really make sure they're finding a suitable vehicle and it's coming from a proper owner," like school districts or transporation companies, says Rosko.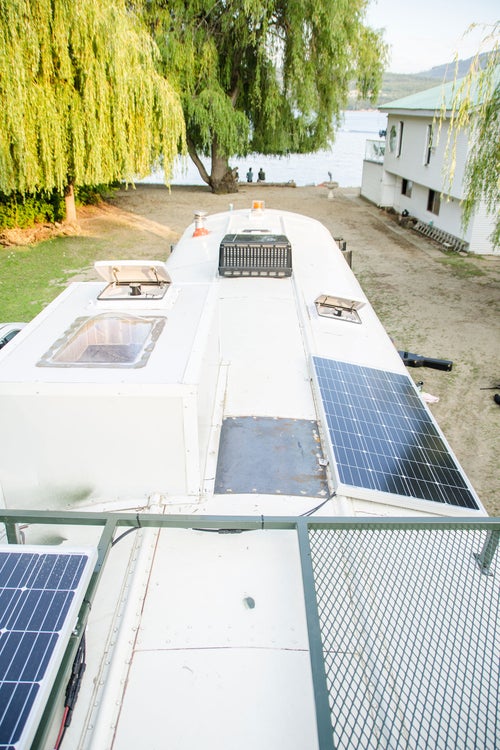 Wanting their skoolie conversions to have a chance at a second life, they partner up with certain clients for future business projects. Fred Enzel, a client based in Toronto, plans to live in his skoolie for a couple years. After that, it'll land at the base of Fernie Alpine Ski Resort, where you'll be able to rent it as a ski-in, ski-out home.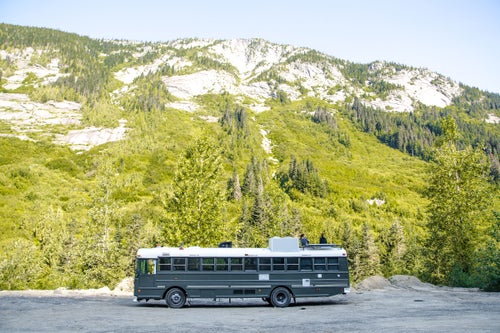 As for future plans, Rosko and Glass love the idea of personally delivering the converted homes. They also hope to move business into the U.S., where "there are a lot more school buses and a lot more people wanting to live in one," they say.
If you want to test one out, or just go on an adventure in Saskatchewan, you can rent one of their already-converted camper vans starting at $119 a night.