See This Wolf Pack Take Down an Elk on a Highway Overpass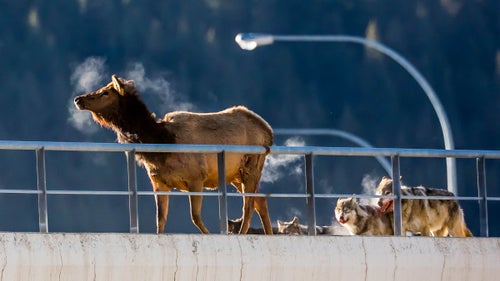 Nature photographer Christopher Martin was driving on a highway through Banff, Alberta, last weekend, when when he noticed an elk on a railway overpass ahead of him, behaving oddly. As is his instinct, Martin grabbed his camera and started snapping photos. "When I did, a wolf's head came into view. It leaped up and bit the elk's neck," he says. Martin kept shooting.
The pack roams a large section of Bow Valley, where Banff is located, and Martin had spotted them before. "But I've never seen them this close to town," he says.
Just two kilometers outside Banff's town center, Martin watched with about 20 other people as the pack began to herd the elk across the bridge, then attacked it. "I went up a hill on one side of the bridge so I could better see what was going on," Martin explains.
Read through the gallery to see the wolf attack from Christopher's lens and read his first person account of witnessing it. You may find some of these images disturbing.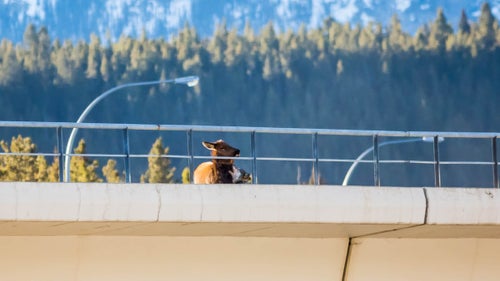 "Pulling off the road, I could see an elk from the shoulder up–the body blocked by the solid concrete side of the bridge," Martin says.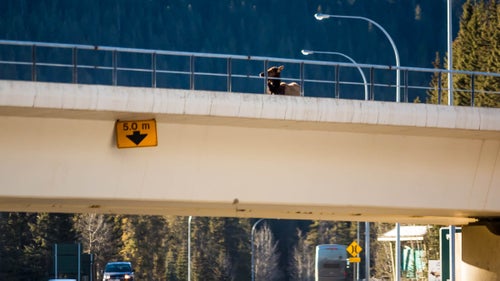 "The elk took a couple of paces, doubled back, and then repeated that a couple of times," Martin says. "It seemed unusual behaviour so I trained my telephoto lens on her to have a better look. When I did, I couldn't make out anything unusual, until a wolf's head came into view when it leaped up and bit the elk's neck."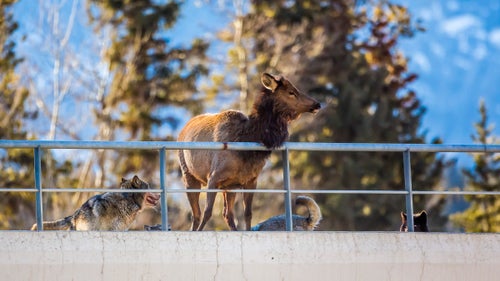 Martin ran up a small hill beside the bridge to get level with the animals. "As I did, I could see four wolves surrounding the elk," he says. "I did not see what led to the elk being on the bridge but suspect it was herded there by the wolves."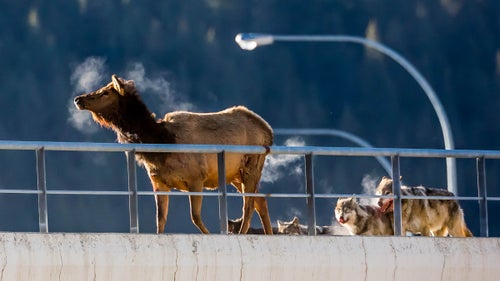 "When the elk would get closer to one of the ends of the bridge, the wolves would line up along the edge and force her back towards the middle," Martin says.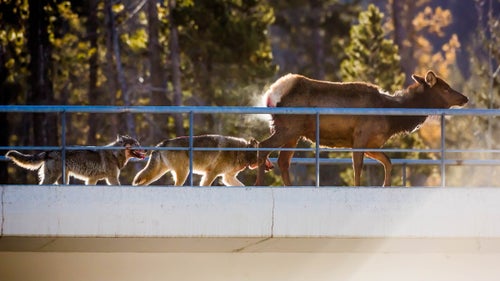 The attack lasted about seven minutes, Martin says. "The wolves alternated between attacking the animal and walling it in on the bridge."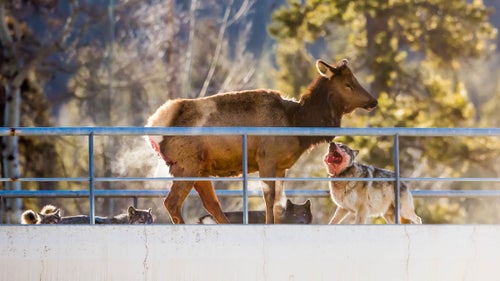 A large male wolf, likely the alpha, attacked the elk's face and neck, while the other wolves alternated lunges.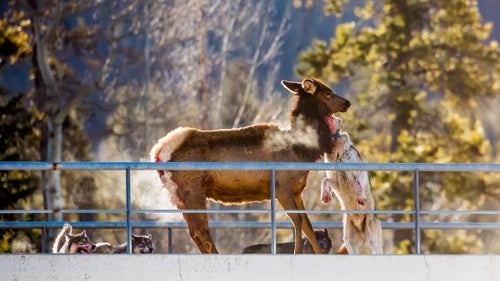 It was about 5 degrees Fahrenheit at 10 a.m. when Martin came across the attack. Heat can be clearly seen escaping from the elk's wounds and the animals' breaths.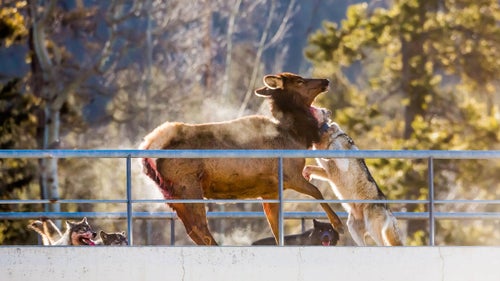 "During the struggle, the elk was pulled down twice and recovered her legs before being taken down for good by the alpha in a twisting move of immense power," Martin says.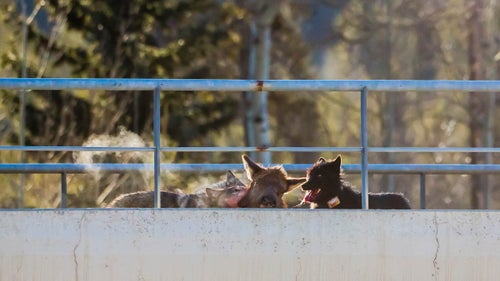 "It was incredible to watch how the teamwork of the wolves," Martin says. "It was violent, but I did not feel disturbed."