Where Your Wool Comes From
The eight Peruvian immigrants who work as shepherds on the S. Martinez ranch in Washington have a colossal job: keep about 4,000 animals safe from predators so their wool can be harvested in the spring for companies like Pendleton and Woolrich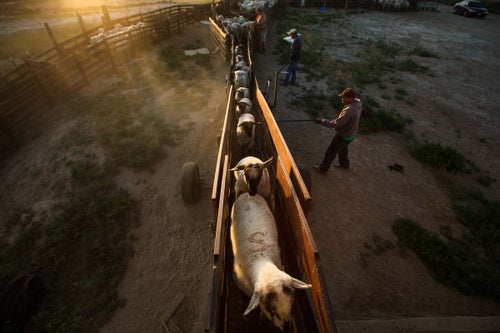 There's a decent chance that the wool in your outdoor gear came from these animals: the sheep from S. Martinez Livestock, near Mabton, Washington. It's the last large-scale sheep-herding operation on the state's public forestland. The wool goes to companies like Farm to Feet, Pendleton, and Woolrich to be turned into American-made performance clothing. Here, workers load the sheep into trucks to be driven out to various public and private plots to graze.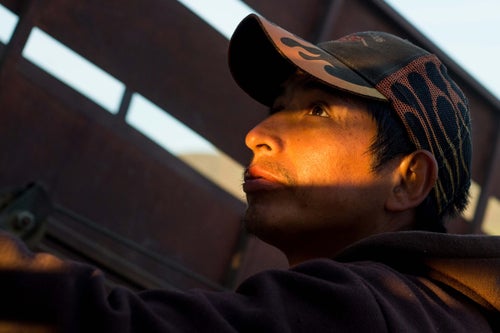 Peruvian Casely DeLaCruz, 32, watches sheep as they're loaded into a truck near Moxee, Washington. Wool products are becoming increasingly popular in the United States. In 2007, 70 percent of U.S. wool was exported. In 2017, that number dropped to 50 percent, according to the American Sheep Industry Association. Workers like DeLaCruz are increasingly valuable to the U.S. sheep industry, bringing husbandry knowledge from their home country and filling jobs many U.S.-born workers wouldn't normally take. DeLaCruz is one of eight Peruvian migrants who came to Washington with an H-2A, a temporary agriculture visa, to work at S. Martinez.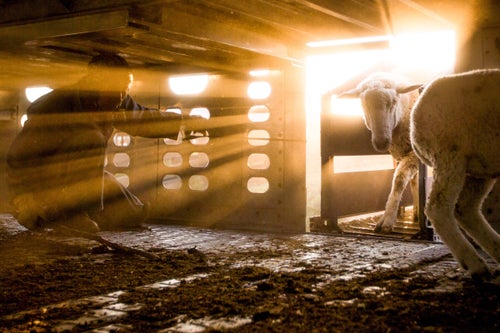 Shepherd Edgar Camayo loads sheep into a cattle truck at the Martinez lambing camp in Mabton. Basque shepherds brought their knowledge of sheep husbandry to the American West in the early 1900s. Today, most of the herding workforce comes from Peru, with some from Uruguay or Argentina as well. Almost all of the shepherds who work for S. Martinez are from Huancayo, a mountainous city in Peru with a population of about 340,000.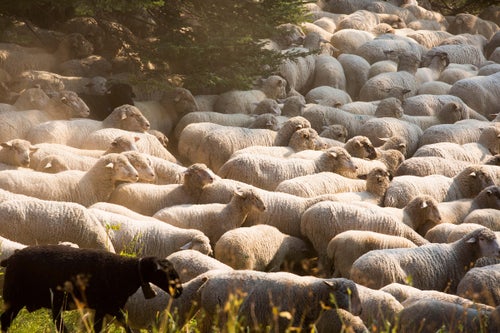 Sheep move through the Okanogan-Wenatchee National Forest near Cle Elum. Black sheep (there's typically one for every 100 white sheep) are used to keep track of the flock.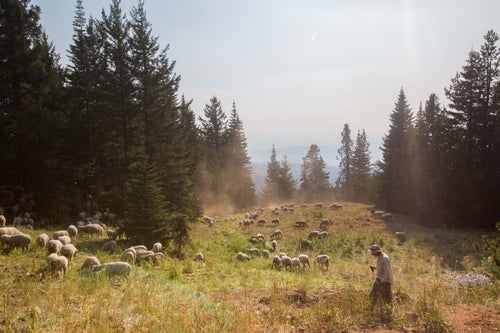 To avoid overgrazing, Heraclio DeLaCruz moves his animals to new parts of the Okanogan-Wenatchee National Forest at least every two days. Shepherds typically stay in the United States for 2.5 years, working at a ranch, before their visas expire and they return home for a three-month break. They make at least $1,200 per month per a 2015 Department of Labor rule. For years, their minimum wage was set at $750 per month.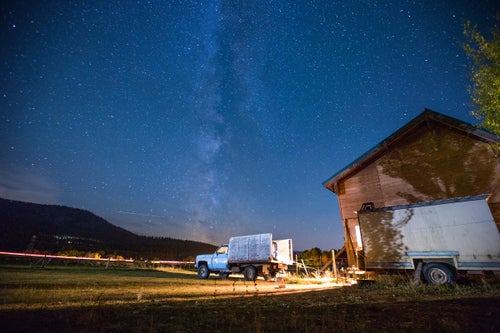 Heraclio DeLaCruz's trailer, parked at a ranch near Ellensburg. Most of the sheepherders who work for the S. Martinez operation are married men in their forties or older and have families still in Peru. Throughout the year, they work alone, living in small trailers and camping out under the stars.
Heraclio DeLaCruz, left, and Edgar Camayo share a laugh while speaking Quechua, an Incan indigenous language, in the Teanaway Community Forest.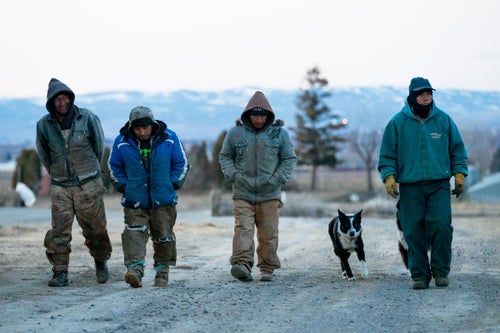 Heraclio DeLaCruz, Hector Camayo, Edgar Camayo, and Fermin Salomon, left to right, walk to dinner after a day of lambing in Mabton. Shepherds spend most of the year alone, except for a few months in the spring when they work together to help ewes give birth.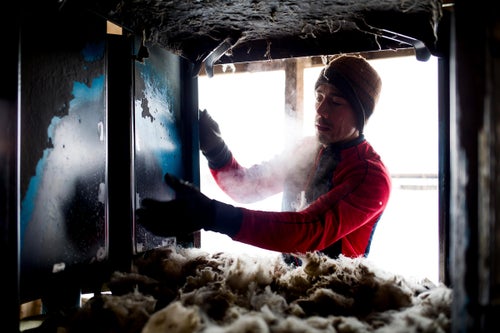 Ruben Silva loads wool into a packing machine in Mabton. The wool is then shipped to a wool marketing association in Utah, where it's checked for quality and eventually sold at auction. From there, the wool is sold to several sock mills and yarn companies along the East Coast, where companies like Sockwell, Farm to Feet, Woolrich, Patagonia, Fits, and Darn Tough knit their products. So many outdoor performance socks come from these mills that Robert Thomas, product line manager at Smartwool, calls the area "the Silicon Valley of socks."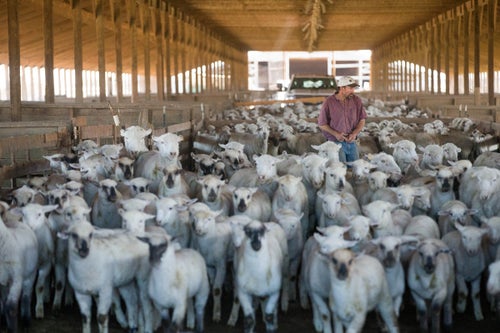 Rancher and operation owner Mark Martinez moves sheep while giving vaccinations at a lambing camp in Moxee. Each spring, the sheep are checked for disease and vaccinated before being let out to graze. According to a recent Outdoor Industry Association study, 30 percent of U.S. consumers are willing to pay more for products made in America with material sourced from places like this.