Skiing Through the Summer Solstice in Alaska
Forty skiers, 12 hours, more than 1,000 jumps on the first day of summer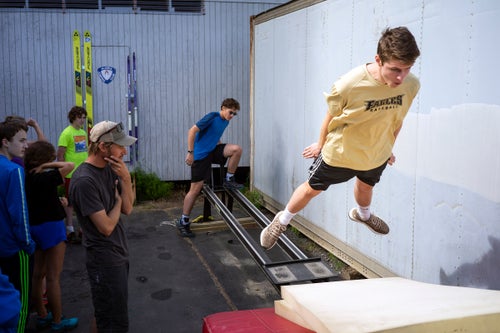 Last week, 40 ski jumpers from across the country, ages 7 to 18, met in Anchorage, Alaska, for a weeklong training camp that ended with a 12-hour jump-a-thon during Friday's solstice. Instead of snow, participants jumped on a plastic surface continuously from 6 P.M. to 6 A.M. to raise funding for their local ski clubs. "Summer solstice is an unofficial holiday in Alaska," says NSAA Jumping Committee Chair Karen Compton.
Skiers logged well over 1,000 jumps on the four hills of the Karl Eid facility, located ten miles fom downtown Anchorage. And they almost certainly surpassed last year's fundraising total of $5,000, though exact amounts are still being tallied.
For one summer day in Alaska, the kids skied under a sun that never really set. "It's pretty cool," says ten-year-old flyer Jamay Wingard. "I hope my parents let me stay up late."
Photo: Zach Grzesik of the Kennett Ski Club practices his ski jump takeoff on the rollerboard while coach Chris Lamb watches.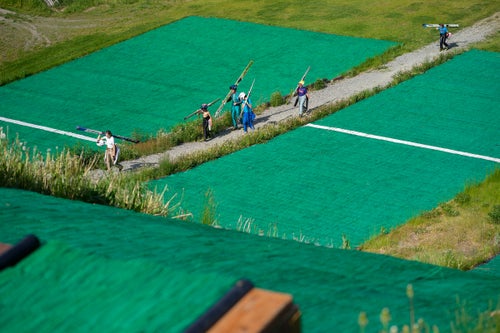 Jumpers walk between the outruns of the 40- and 65-meter jumps. The summer surface was added through mostly volunteer efforts between 2014 and 2016.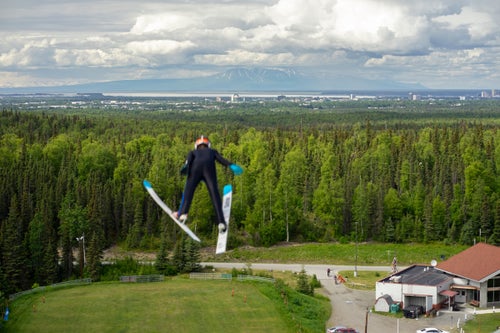 Skyler Amy of Team Alaska flies off the 65-meter jump.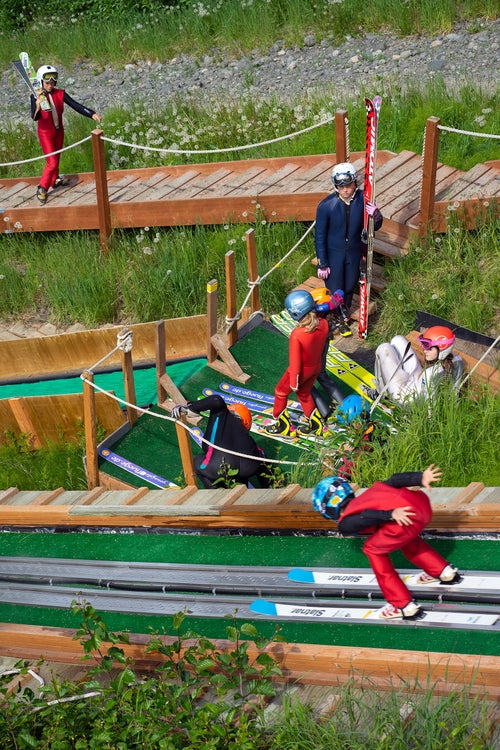 Skiers get ready on the 10-meter jump while Liam Cleary of Team Alaska zooms down the metal track on the adjacent 20-meter. Beginner skiers learn fundamentals on the small hills before progressing to the larger jumps.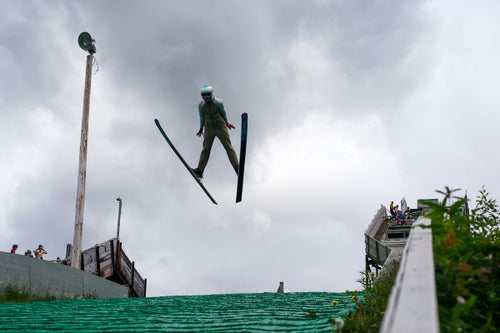 Macey Olden of Utah's Park City Nordic flies off the 65-meter jump as skiers look on from the 40-meter tower.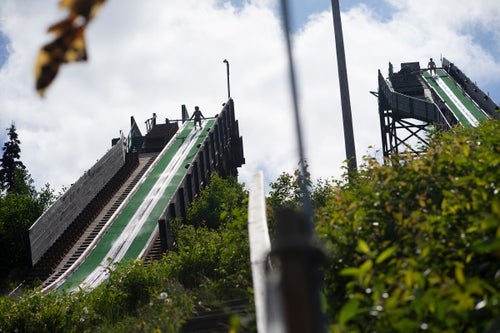 Jumpers are held on the 40- and 65-meter start-bars due to strong winds.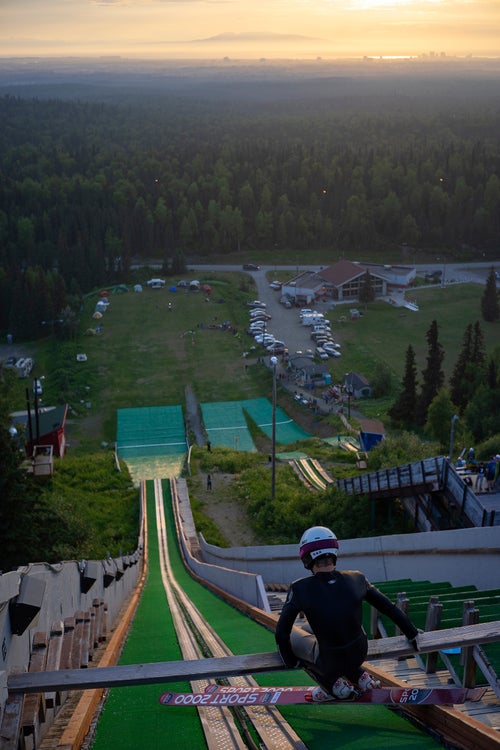 Henry Johnstone of the New Hampshire's Andover Outing Club slides onto the 65-meter start-bar shortly before midnight during the solstice jump-a-thon.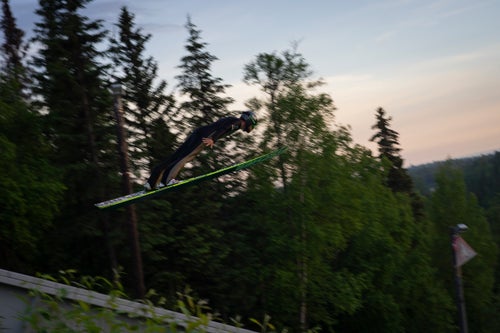 Chris Lamb takes a break from coaching to fly a couple jumps under the midnight sun.