Dispatches from My Failed Attempt to Everest on a Bike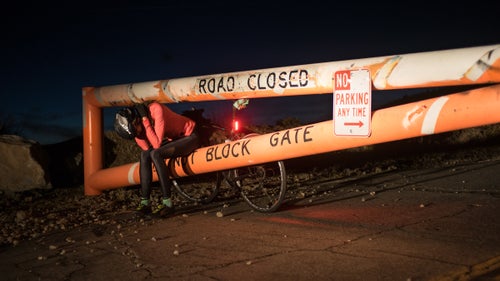 When my friend asked me if I wanted to attempt to Everest on my bike—climb the equivalent height of the 29,029-foot mountain in a single ride—I gave my answer little thought. "I'm in," read my little blue text message. That was it.
Fast forward to mile 150, just under 20,000 feet of climbing, and I was totally broken. How did I end up here, picking my way along a rock-strewn section of cracked pavement, blown off my line by the howling wind in the pitch dark? I yelled at my handlebars and at the blackness around me, Why am I here?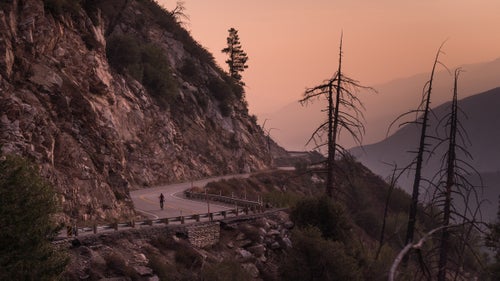 Here in the suburbs of Los Angeles is where my challenge started—where ranch homes creep into the San Gabriel Mountains and where the land wrenches up to 6,000 feet in a matter of miles.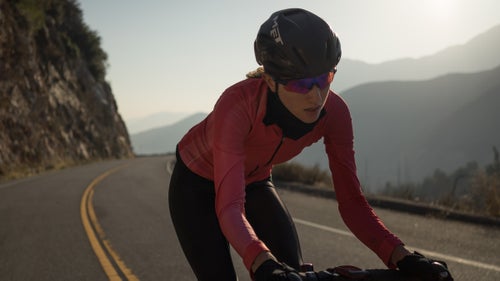 Everesting is a concept well-known to those who ride bikes obsessively. I would have to ride 212 miles over 24 hours to complete the elevation gain. I carefully mapped a route that linked together all the biggest climbs in the range to yield that lucky number—29,029.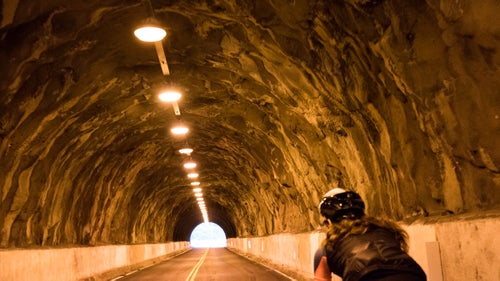 I created a route that involved climbing Mount Baldy three times from three different points. I'd then head up Route 39 to Crystal Lake, link to Highway 2, on to Dawson's Saddle, and finally back to Mount Wilson.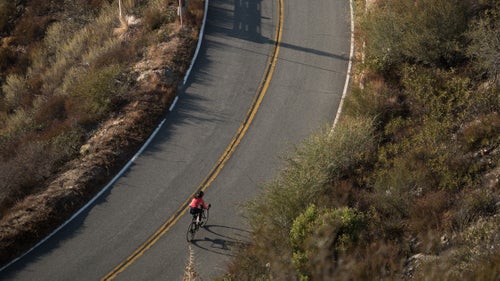 There would be no cheering at the finish line. Some guts, I hoped, but no glory. Neither did I expect it to be fun: to climb a mountain by bike, even an invisible one, is grueling, and I would attempt it injured from a crash I'd had a few days before that had banged up my knee pretty badly. But I wanted to push myself to the edge.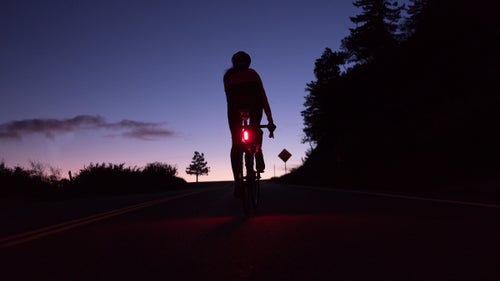 I expected to ride through the dark. I did not expect weather to be a factor. When I crested the ridge to hit Angeles Crest Highway at 6,600 feet, the clouds that had followed me all day began to darken.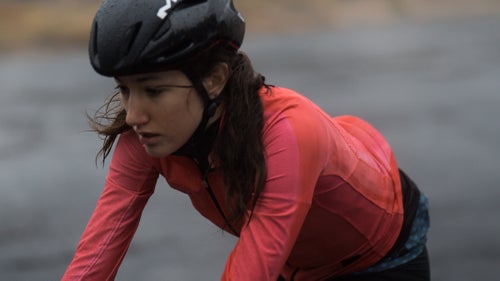 When I reached the gate at the closed portion of Highway 2, the wind arrived. I hunched against it in the cold and the wet. Drilling rain battered me and I shivered so violently that pedaling seemed impossible. My body seemed to buck against me and against the 20 hours of constant climbing that I'd already logged.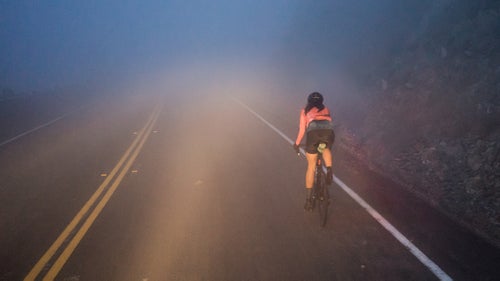 I was surrounded, absorbed by a cloud. I waded through millions of water droplets suspended in mid-air, skin pricked by each tiny fleck, until the cloud cloak unraveled at the peak and left me exposed again.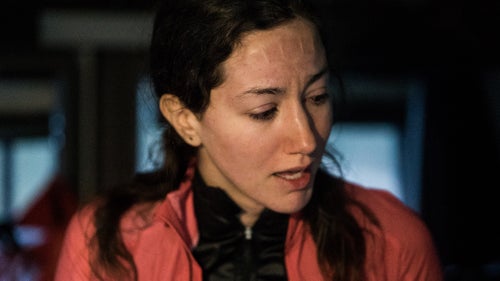 I made it through 22,000 feet, 180 miles, nagging knee pain from my crash a few days before, and 21 hours of pedaling before I gave up. In the end, it was the rain that made it easy to get in the van. I had to let go.
This is what I wanted: an intensity of experience, the edge you arrive at when you bring your body to the brink of what it's capable of.