The Best Gear for Running with Your Dog
Hitting the trails with your pup is easier when you know what to pack. Five pro athletes share their favorite picks.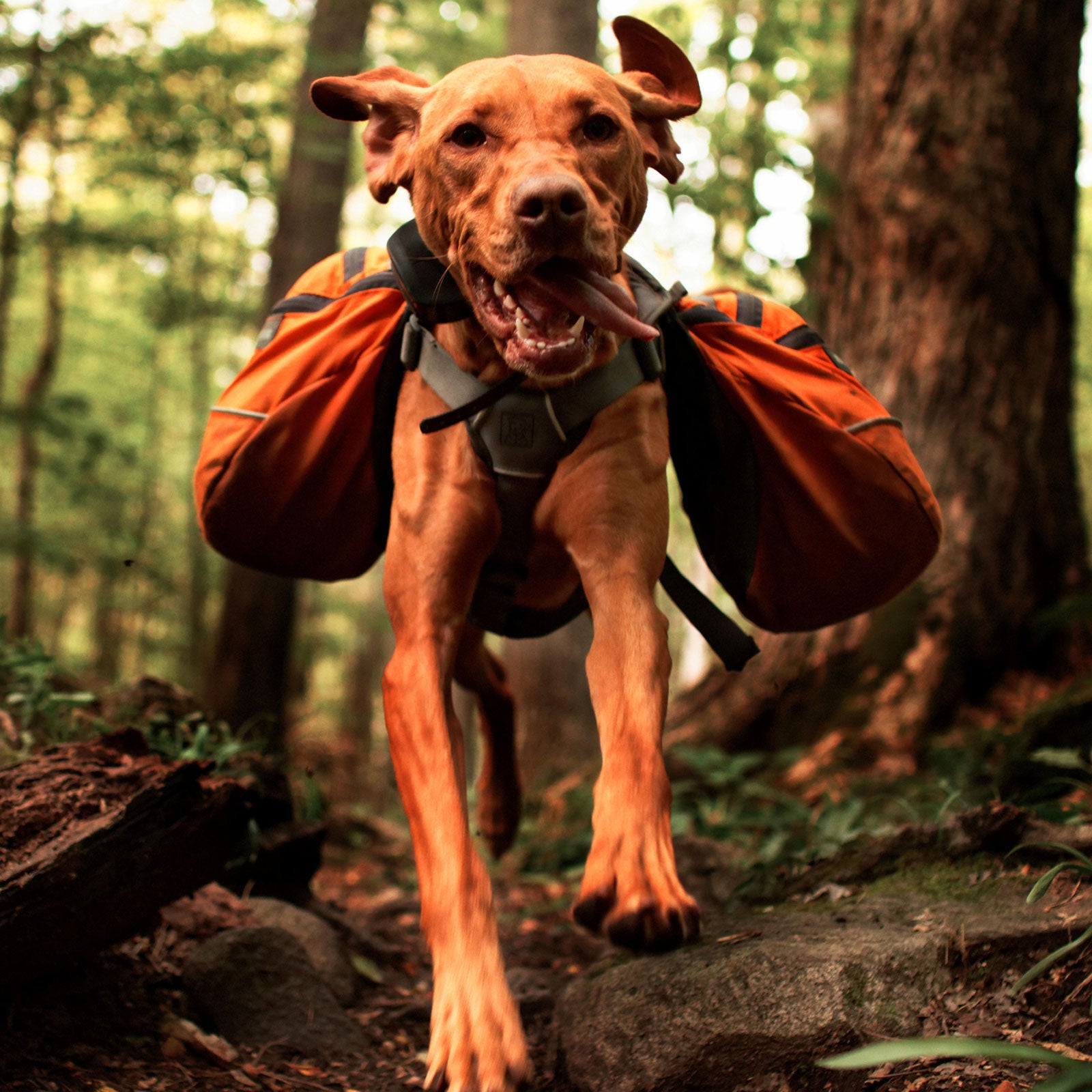 FiN85/iStock(Photo)
Heading out the door? Read this article on the new Outside+ app available now on iOS devices for members! Download the app.
Few running partners are more eager to please than those of the four-legged variety. But running can put an entirely different set of stresses on dogs than it does on humans. Here's the gear these pro and experienced athletes use to make sure their pups are comfortable on the run.
RuffWear Quick-Draw Leash ($20) and Singletrak Pack ($90)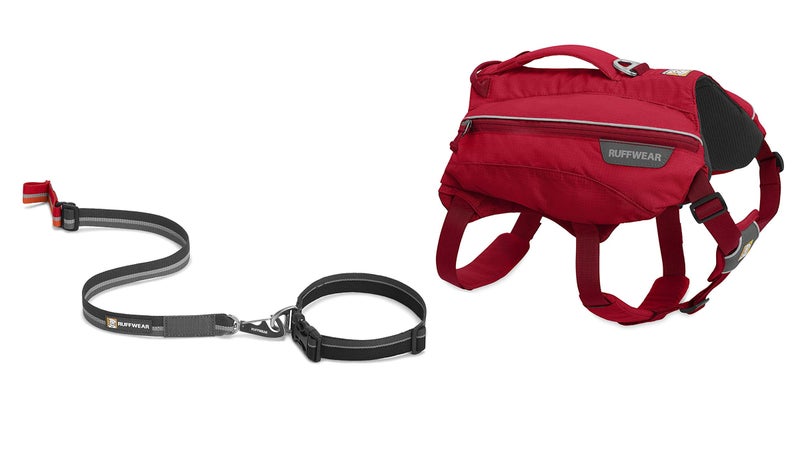 Alicia Vargo, Professional Runner
When Alicia Vargo isn't setting records in the Grand Canyon, the track star turned trail runner can be found logging miles with her nine-year-old border collie, Tanner, through Flagstaff's ponderosa pine forests. "The trails are ridiculously endless, and many are untraveled or see very little traffic," Vargo says. Because Tanner likes to run untethered in these open spaces, Vargo attaches the RuffWear Quick-Draw Leash to his collar. The roughly two-foot-long leash can be easily stashed during off-leash runs by wrapping it around the dog's neck and clipping it back to the collar. When Vargo needs to restrain Tanner in a pinch, she just unfurls the leash.
On longer runs, Vargo straps a RuffWear Singletrak Pack onto Tanner, allowing him to carry his own water in the two 0.6-liter collapsible hydration bladders that come with the pack. Vargo says Tanner enjoys the task. "Perhaps it gives him a sense of purpose or makes him feel like he is working," she says. "He is a border collie, after all, and needs to work to be happy."
---
Musher's Secret ($20)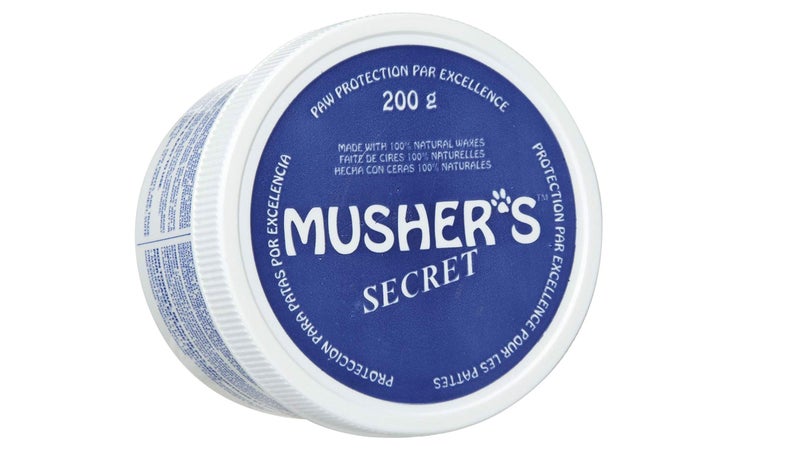 Megan Roche, Ultrarunner and Coach
In snowy conditions, the trails in the foothills outside Boulder can be tough on a pup's paws. But a little balm can go a long way, according to Megan Roche, an ultramarathoner and running coach. The four-time national champion and U.S. Trail Runner of the Year rubs a generous dab of Musher's Secret wax ointment on the feet of her five-year-old retriever-spaniel mix, Addie, before hitting the trails in winter. "Otherwise her paws essentially become giant icicles," Roche says. "She's pretty tough, but toward the end of a run, she'll start limping." The balm—made from a blend of waxes and oils—creates a layer of protection around a dog's paw that guards against both snow buildup and hot surfaces like sand or pavement.
---
OllyDog Flagstaff Adjustable Spring Leash ($25)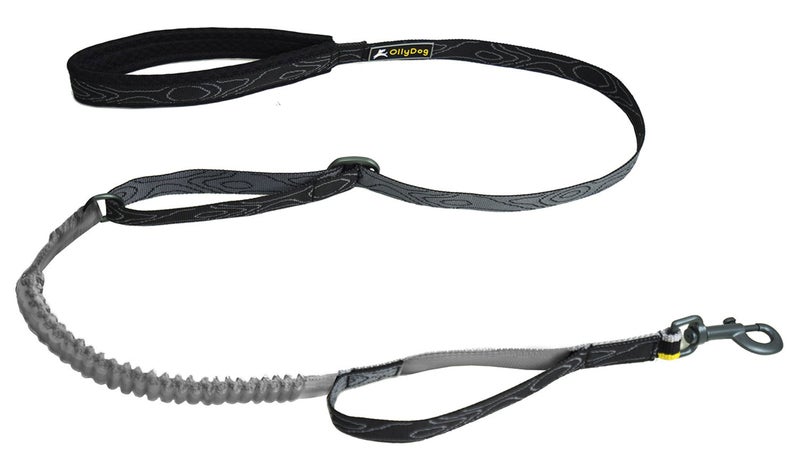 Toni Carey, Runner and Co-Founder of Black Girls Run!
Toni Carey co-founded Black Girls Run nearly a decade ago and still makes time in her busy schedule as a senior marketing manager to attend the group's regular running meetups aimed at encouraging black women to get outdoors and be active. But the resident of Arlington, Virginia, has mastered another balancing act as well—running with both her dogs at the same time, even though Legend, Carey's skittish hound mix, tends to sprint at inopportune moments, while Callie, a muscular bulldog, maintains a steadier pace.
To keep both canines on track, Carey slaps an OllyDog bungee leash around her waist and attaches it to Callie's collar. "Because it has the bungee function, if she makes any sudden movements or decides to go another direction, she's not taking me with her," Carey says.
It also leaves Carey's hands free so she can keep Legend on a shorter fixed leash, giving her more control when he decides a passing dog or chattering squirrel is worth the chase.
---
Tuff Mutt Hands-Free Dog Leash ($22)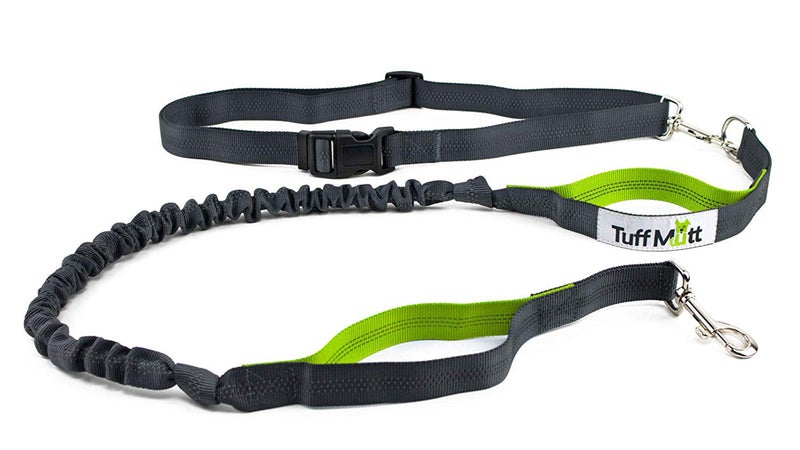 Kara Goucher, Olympic Marathoner
Olympic marathoner Kara Goucher says this Tuff Mutt leash is the only piece of gear she uses to run with her mixed-breed dog, Freya. "It was game changer for us," Goucher says. "I used to carry the leash and pull her to the side, but now she just runs right alongside me." Goucher says dogs don't have to necessarily be well trained to use it; Freya was a rescue from the Humane Society and, according to Goucher, doesn't have the best manners. But the leash still does the trick, giving the dog the ability to keep pace with a runner without the human having to feed out or contract the leash, Goucher says. "It's been really good for both of us. There's less yelling."
---
RuffWear Powder Hound Jacket ($90) and Hi & Light Harness ($40)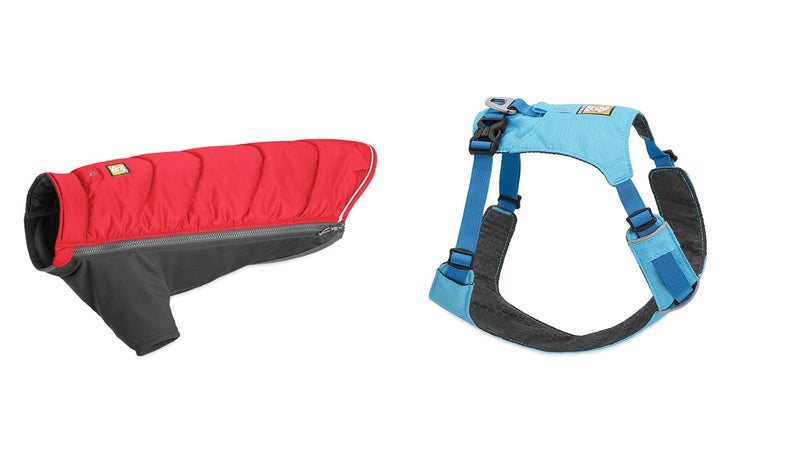 Alex Borsuk, Sports Dietitian and Runner
Alex Borsuk is no stranger to getting outside with her dog. The Portland-based sports dietitian used to regularly run up to 30 miles with her late pup Peanut. Today, her new one-year-old border collie, Otto, sports the RuffWear Powder Hound Jacket on colder days. Borsuk says the canine-shaped puffy coat is weather-resistant and packable, making it ideal for overnight winter trips as well.
For warmer runs, Borsuk prefers RuffWear's Hi & Light Harness. The minimalist outfit is easily adjustable to dogs of different proportions and comes with reflective trim and a loop for attaching a safety light, both of which make dogs visible in low light conditions.
Lead Photo: FiN85/iStock
Trending on Outside Online