In Stride
The Best Running Clubs in the U.S.
You won't cloud these clubs' reputations. Who knows, you might even improve them.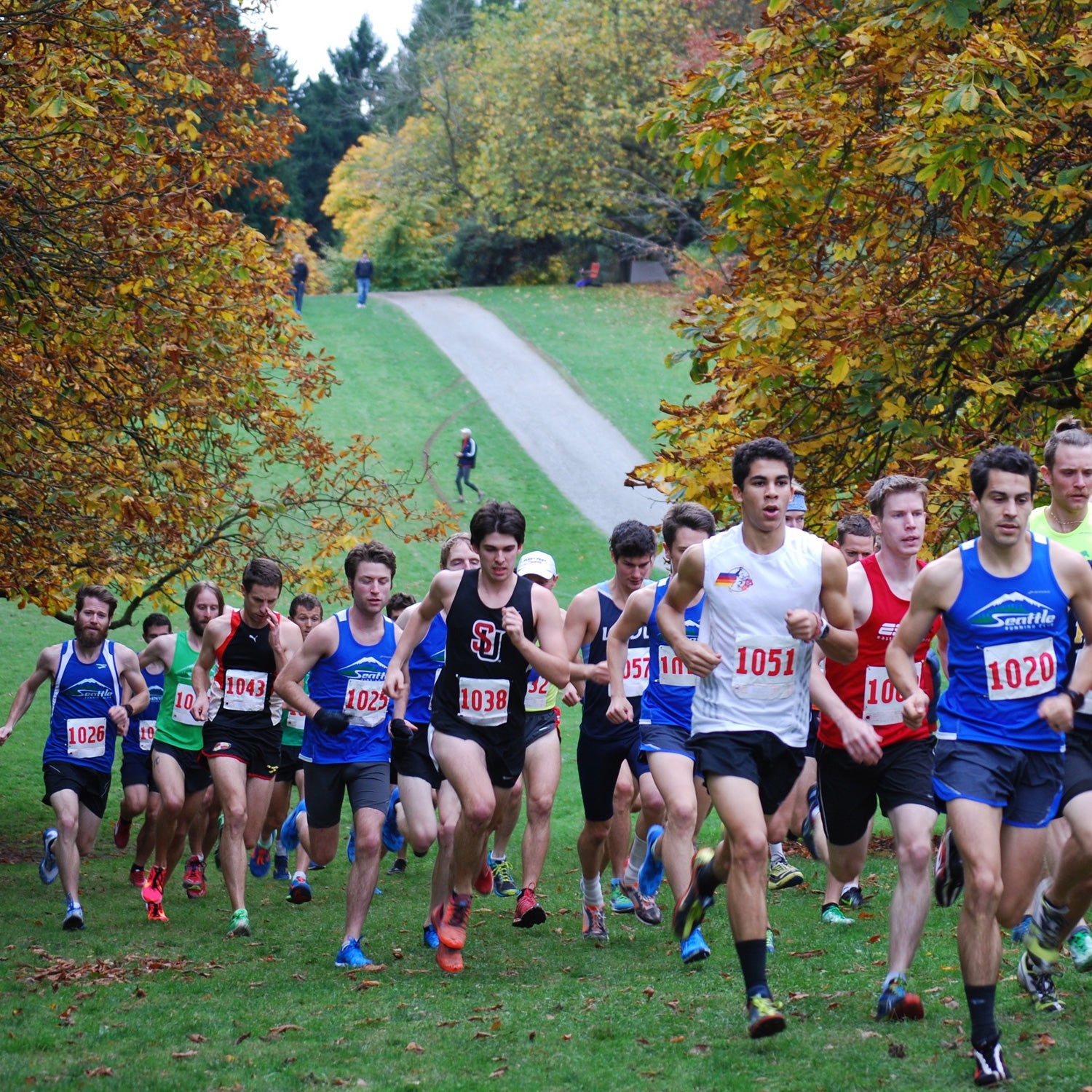 Seattle Running Club(Photo)
Heading out the door? Read this article on the new Outside+ app available now on iOS devices for members! Download the app.
Among the more frequently quoted Groucho Marxisms is some version of the line, "I don't want to belong to any club that will accept people like me as a member."  It's one thing to feel that way about Beverly Hills high society, or potential mates, but when it comes to running clubs, one needn't worry about this exclusivity paradox. Some of the best teams in the United States are open to anyone who wishes to join, while also fostering Olympic-caliber talent. Your presence is unlikely to tarnish the reputation of any of the following clubs. Who knows, it may even improve it.  
Central Park Track Club, New York City
Club Size: 300 members
Fees: $160 annually ($65 reduced rate)
Sponsor: New Balance
Founded in 1972, Central Park Track Club is one of New York City's largest competitive running teams. Stop by any New York Road Runners race and you are likely to see a herd of orange singlets bearing the club's maple leaf. The team caters to road and track runners, as well as cross-country athletes and sprinters—all of whom train in and around the country's most populous city. On Thursday nights at 7, year-round, the road crew meets in front of the Daniel Webster statue on the western side of Central Park for tempo runs. It's a great way to get a free, and fast, tour of the park. 
Greater Boston Track Club, Boston
Club Size: 200 members
Fees: $90 first year, $75 after that
Sponsor: Formerly Saucony
The Greater Boston Track Club was started on the Boston College campus in 1973 by collegiate standouts looking for a way to keep competing after graduation. One of the group's first recruits was none other than Bill Rodgers, who would go on to become a four-time winner of the Boston Marathon and American record holder in the distance. For running nostalgics, Greater Boston represents a throwback to a time when the club system was at its peak, before the rampant professionalization of the sport. (When Rodgers first won Boston, in 1975, he was wearing a mesh t-shirt with the club name scrawled on in black magic marker.)
Team Run Flagstaff, Flagstaff
Club Size: 300 members
Fees: $105 annually
Sponsor: Under Armour 
There are few better places to train than Flagstaff, Arizona. The town's vast trail network and 7,000-foot elevation has attracted numerous professional runners over the years. Among them is Olympic hopeful and 2:11 marathoner Nick Arciniaga—a local hero who is also an assistant coach at Team Run Flagstaff. The club, which recently created an elite team for athletes like Arciniaga and trail warrior Rob Krar, welcomes all ability levels to its tempo runs and interval workouts on the Northern Arizona University track. 
Seattle Running Club, Seattle 
Club Size: 250 members
Fees: $50 annually, $500 lifetime membership
Sponsor: Brooks (only the cross-country team)
With its strong focus on trail running, one of the perks of being a member of the Seattle Running Club is that Sunday long run destinations, featuring some of the most spectacular landscapes in the Pacific Northwest, like Cougar Mountain or Mount Si. Among various other events, the club puts on an annual beer ultra marathon called the Fat Glass 50K, in which participants drink a beer and run a 5.2 mile loop . . . six times. Members also participate in trail work around the city. 
The Town of Eugene, Eugene
Club Size: 150,000 members
Sponsor: Nike (unofficially)
It would be unacceptable to write a list of U.S. running clubs and not include one from Eugene, Oregon, i.e. Track Town USA. But therein lies a problem. In the case of Eugene, it is actually impossible to choose just one. The sport of running is so embedded in the local community that separate teams exist for pretty much every category of runner: from former collegiate runners who want to keep competing at an elite level, to seven-year-olds for whom running is what soccer or Little League is to other kids. Eugene's marquee professional club, the Oregon Track Club Elite, is home to Olympic gold-medalist and decathlon world-record holder Ashton Eaton. 
Lead Photo: Seattle Running Club
Trending on Outside Online