Cuba Libre
Why hordes of Yankee travelers are exactly what the island needs.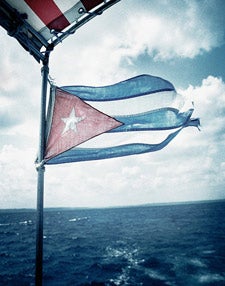 Heading out the door? Read this article on the new Outside+ app available now on iOS devices for members! Download the app.
PRESIDENT OBAMA is finally going to ease travel restrictions on Cuba—slightly—allowing more religious and school groups to visit. The last time we visited, in the fifties, we brought rum-running, corruption, and mobbed-up gambling. So if our travel embargo is fully lifted, Americans will wreck everything, right?
Cuba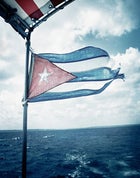 By one estimate, more than a million Americans would visit Cuba in the first year after travel restrictions were lifted.
I hear this one a lot. At a bookstore talk in D.C., an old friend confided her need to see Cuba before hordes of us descend on the place. A week ago a Canadian acquaintance mentioned her favorite thing about Cuba: the absence of Americans. So we're all in agreement: The end of our travel ban will shatter the subtle graces of a timeless society and replace Cuba's delicate authenticity with an armada of Disney kitsch and Starbucks coffee.
As the poets say, O, really?
Sometimes people forget that Cuba's timelessness is stifling and oppressive for the Cubans living in it. I'm convinced that a flood of rowdy, cash-waving Americans is just what the place needs.
President Obama has already cut the budget for busting individuals who violate the ban. And in June, the House Agricultural Committee gave the president some cover with a sweeping bill, H.R. 4645, that would kill travel restrictions while promoting U.S. agricultural sales to Cuba. The House bill is a bit disingenuous because it would set up Archer Daniel Midland and other agro-industrial giants to make billions supplying the Castro regime. But, faults and all, it points to a smarter solution: We should eliminate the travel ban while maintaining the economic embargo.
That distinction is significant, because the economic portion of the embargo would still prevent our credit cards from working in Cuba. And if we couldn't pre-book all-inclusive package tours through Canadian companies or withdraw wads of cash at ATMs, we'd be more likely to hire gypsy cabs, stay in private homes, and support the people directly. That's how the few Yanks who currently visit do it. And they do a lot of good. We should multiply that effect by a million.
Far from being isolated by our embargo, today's Cuba is a hub of international travel already, awash with a staggering two million tourists a year. This tropical downpour of outsiders has created a MasterCard-equipped island where Cuban authorities have literally installed an ATM at Communist Party headquarters, in Santiago. Of course, only legal foreigners, mostly Europeans and Canadians, can use them.
You remember the Europeans, right? Sophisticated. Savvy. Subtly attuned to other cultures. Yet what they've done to Cuba since the tourism binge began, in the mid-nineties, isn't pretty. Typical tourists in Cuba today are budget-conscious bottom-feeders—think Belgian pedophiles and Scottish football hooligans—who hole up at all-inclusive beach resorts on isolated peninsulas.
After sunshine and salt water, the main Cuban attraction is the action. Prostitution draws in the Euro-weenies and Alberta wheat farmers, levitates the economy, and greases (sorry) the tourism machine. The result is ugly—I've seen 13-year-old girls for sale in my hotel lobby—and leaves many Cubans seething.
Nonetheless, the party rolls on. Fifty thousand hotel rooms have been built to feed this state monopoly, in which the government charges visitors $100 a night, pays hotel workers 70 cents a day, and arrests anyone who tries to form a union. Profits are split amicably with the foreign tourism companies brought in to manage an industry that the Castros cannot.
By one estimate, more than a million Americans would visit Cuba in the first year after travel restrictions were lifted. As one of the few Americans who already goes there—under the general license for journalists—I've had 15 years to see what a difference a small thing like paying cash can make. Without plastic, Americans would travel closer to the ground and have more people-to-people contact.
But, alas, common sense amounts to little in the Straits of Florida. If you don't want to wait for Havana and D.C., here's a tip: With enforcement budgets down, the anecdotal evidence suggests the government has dialed back the warning letters and fines for Americans who violate the ban.
Cancún makes a nice port of entry. Tell 'em José sent you.