HOKA NAZ Elite: Inside the Hottest Team Going
What team and training secrets lie behind the Flagstaff-based Northern Arizona Elite's string of successes?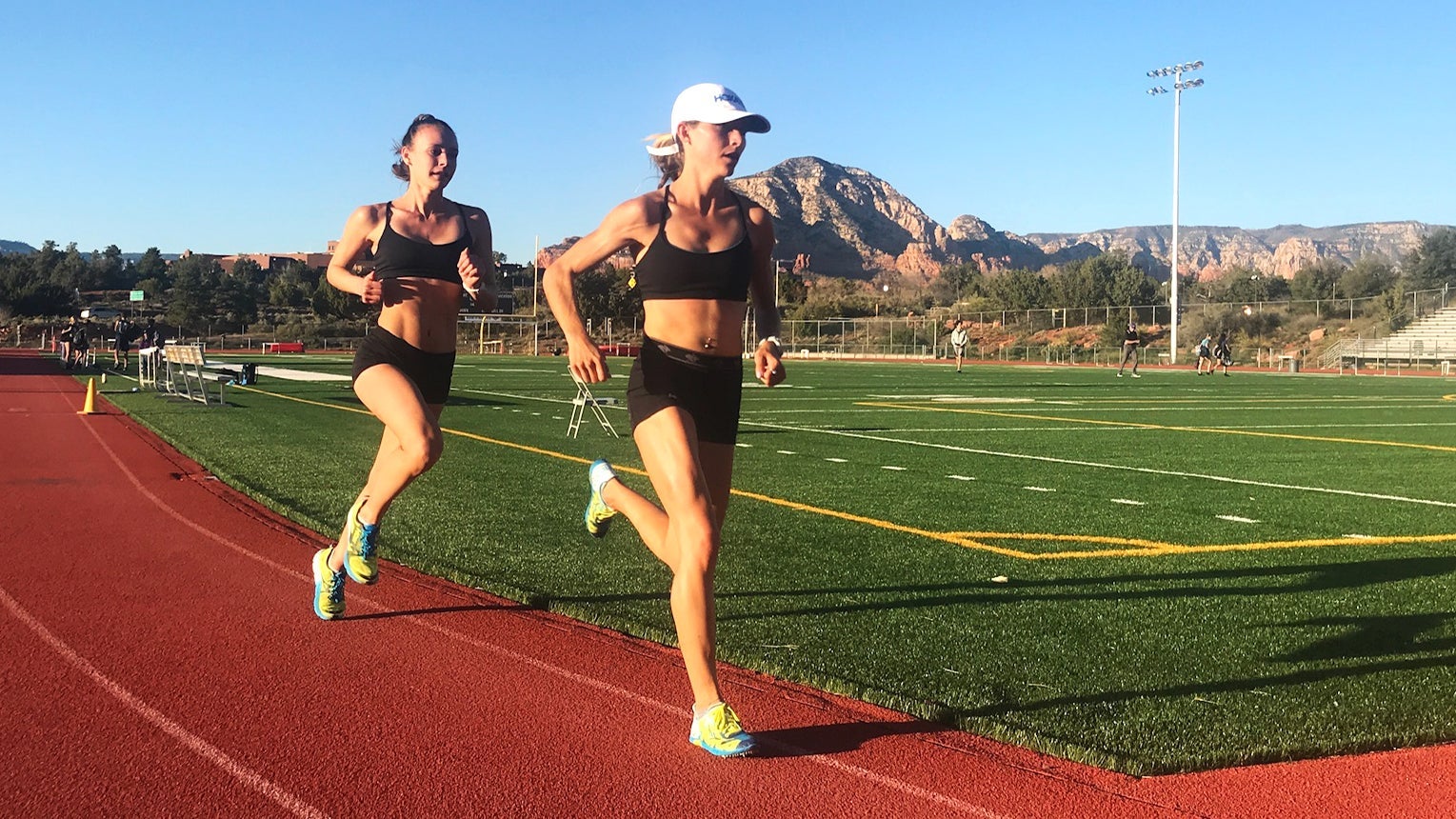 Heading out the door? Read this article on the new Outside+ app available now on iOS devices for members! Download the app.
The successes just keep coming: Scott Fauble placing seventh at the Boston Marathon. Aliphine Tuliamuk taking third at the Rotterdam Marathon. Stephanie Bruce winning the USATF Half Marathon crown the same weekend that Kellyn Taylor nabbed fourth at the Prague Marathon. All are results laid down by members of the HOKA Northern Arizona Elite, or NAZ Elite, as they're known.
Perhaps it's something in the water. Or the elevation in Flagstaff where they train. Certainly the incredible assemblage of talent the 13 athletes bring to the table plays a role.
More than likely, however, it's the team culture coach Ben Rosario has established—a culture that is clearly working.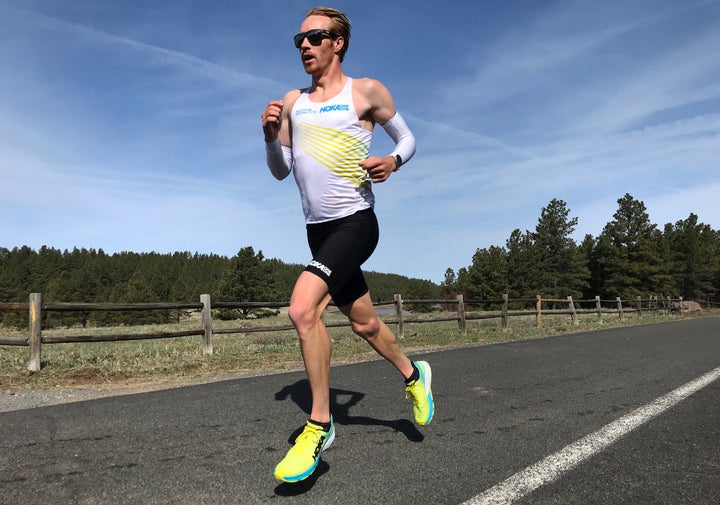 Playing Out on the Biggest Stages
Tuliamuk joined the NAZ team in early 2018 after her contract with New Balance expired. "I enjoy running with a team and I wanted to explore my options, so I went to Flagstaff to check things out," she says.
A native of Kenya, Tuliamuk was originally drawn in by Flagstaff's physical similarities to her homeland. But it was the experience with the NAZ athletes and Rosario that propelled her to sign on the dotted line. "I really loved my time there during my visit and decided it was the right move for me," she says. "It's been a great decision."
Since joining NAZ, Tuliamuk has consistently claimed top-level results at competitive races. Tuliamuk took the USATF Half Marathon Championships in 2018 (like her teammate Bruce did this year). In addition, she won last year's USATF 25k championships, was second at the BolderBoulder 10k and the Peachtree Road Race. So far this year, she was fourth at the USATF Cross Country Championships and won the Gasparilla Half Marathon—in addition to her 2:26 at Rotterdam, a six-minute PR.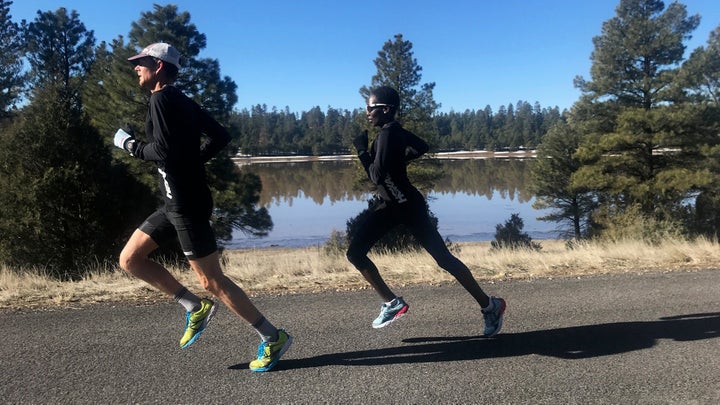 Tuliamuk's stellar results are emblematic of the entire team's successes of late. Taylor used 2018 to set a marathon PR of 2:24 at Grandma's Marathon in the fall and a half marathon PR of 1:10 along the way to winning the Las Vegas Half Marathon.
Likewise, Fauble steadily worked his way through PRs and top 10 finishes throughout 2018, concluding the year with a seventh-place finish at the New York City Marathon in a personal best 2:12:28.
Then came this year's Boston and his breakthrough 2:09, good enough for seventh place and the top American.
I don't have the words to explain yesterday yet. Until those words come, I want to say thank you to so many people, but mostly to Boston. You guys were perfect out there. Thank you!
2:09:10
7th place at the Boston Marathon
1st American
📸 @Justin_Britton pic.twitter.com/nUcmsyG5v5

— Scott Fauble (@scottfaubs) April 16, 2019
If people didn't know about the team before April, they do now.
"We had an amazing year in 2018 and the momentum has just continued into 2019," says Rosario. "It's just a natural progression of where we are as a team. Our rookies are doing well, too."
What Rosario and company have built is a team of runners that feed off each other. "We motivate each other," says Tuliamuk. "We see our teammates doing so well at races and it gives us confidence that we can do well, too."
In the Beginning
The NAZ team can trace its origins to 2014 when it launched from the dissolution of the Adidas McMillan team. Rosario did marketing for the team and coach Greg McMillan. "We had about 10 strong athletes left who wanted to continue as a team," Rosario explains. "So we formed the team and then began looking for a sponsor."
They hit pay dirt with HOKA One One in 2015, which has made the team viable and attractive to top athletes, says Rosario. "HOKA's support has been critical to us," he says. "You can be the best coach in the world but you can't bring in talent if you don't have the finances to do it, and HOKA has provided that."
Rosario sees the team and brand as kindred spirits. "We're both fairly new and we have a similar cultural feel," he says. "We're very lucky to have their support."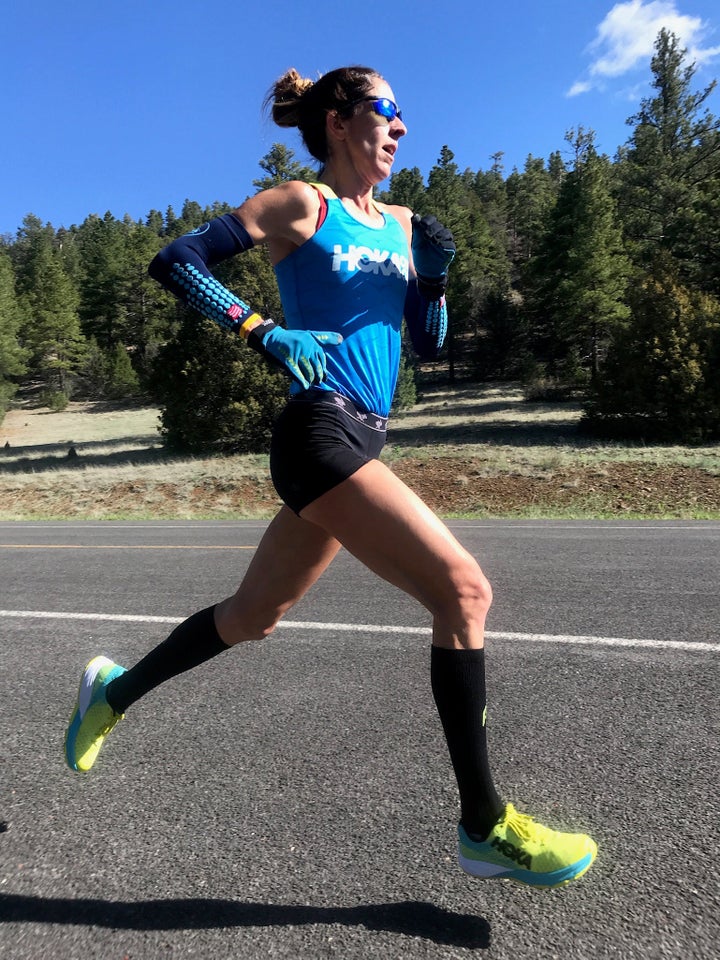 Synergy, Specificity and Strength
With financing secured, Rosario dialed in the right mix of runners and began establishing the winning culture they each embrace today. "Our runners are 'we' people," he says. "They are positive and support each other. They believe in the training and give themselves over to it."
Rosario says that a key tenet of the team is that they can push each other harder than they would on their own. "On tough workout days, inevitably someone is going to be feeling a little better than someone else," he says. "That person might need to carry a bit more of the load on that day. But they do so knowing that next time around, they might be the one who is not feeling as good, and their teammates will return the favor."
They also follow Rosario's coaching philosophies. With the marathoners, for instance, Rosario focuses the runners on marathon pace, over and over again. "The idea is that if you constantly practice running faster than marathon pace, then that's what the body is going to want to do on race day," he says. "And you can't run 26 miles straight at 10k pace. You want marathon pace to become second nature."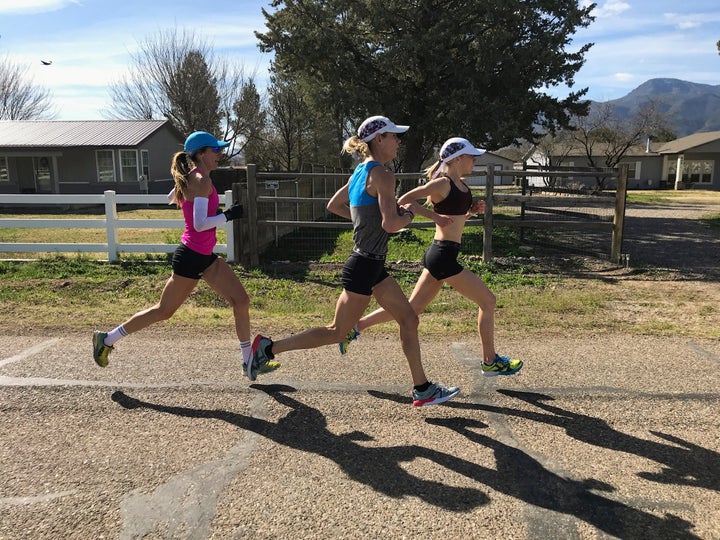 The team also makes strength and conditioning a big priority. "Our strength and conditioning coaches, AJ and Wes Gregg, stay up-to-date on the latest advances in their field," says Rosario. "We meet twice a week as a group for supervised sessions, but each athlete has an individualized program based on their bio-mechanical strengths and weaknesses, as well as the demand of the race they are preparing for."
Rosario looks at the strength component as going beyond injury prevention and into the realm of performance enhancement. "So much of our power and closing speed comes straight from the weight room," he says.
For her part, Tuliamuk has changed her training approaches under Rosario to good end. "I used to do a lot of shorter, faster stuff," she says, 'but Ben had me build up to Rotterdam with longer runs at marathon pace. I had no bad workouts going into Rotterdam and went in feeling confident."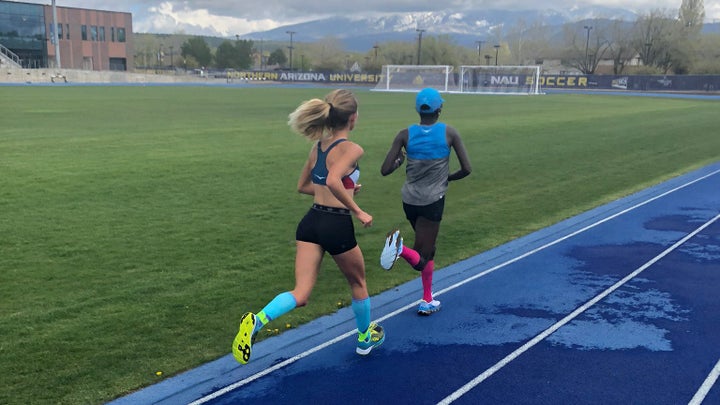 Shattering her old marathon PR, Tuliamuk now thinks she can knock off even more time and may set her sights on a fall marathon to help prep for the Olympic trials. "I still think I have another three minutes in me," she says. "That's something I would never have believed before joining NAZ."
Rosario admits that with the team's winning ways, more athletes are knocking on his door, interested in a spot. But now he can afford to be choosy. "It does help with recruiting," he says. "We're so dialed in right now that I know who is a good fit and who isn't. We're not for everyone and vice versa, and that's ok."
From PodiumRunner