Can You Enjoy Racing Even If You Aren't in PR Shape?
An elite runner comes to grips with training amid other life priorities and still racing hard even when the goal is to have fun.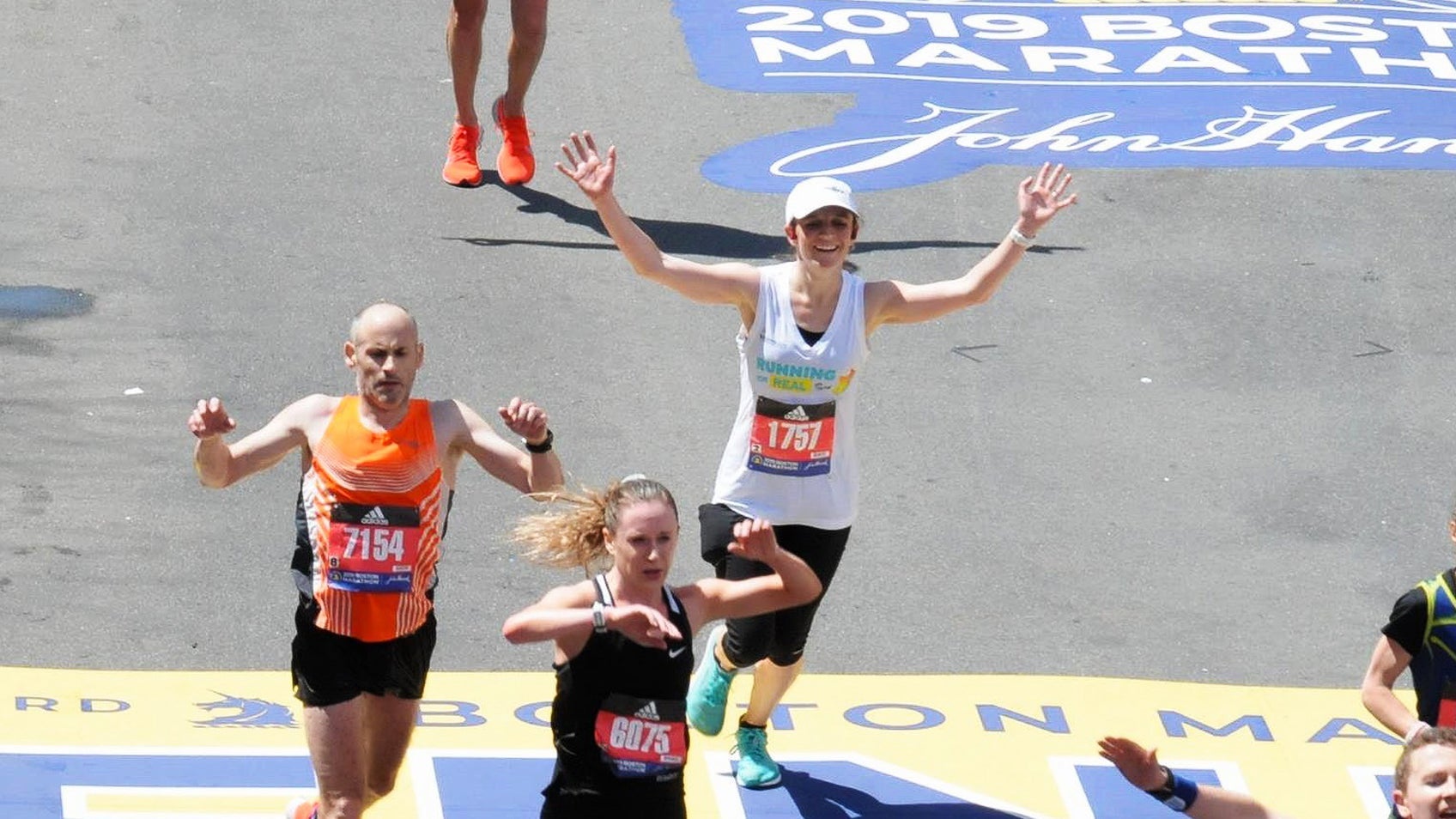 Heading out the door? Read this article on the new Outside+ app available now on iOS devices for members! Download the app.
On April 15th 2019 I ran my first Boston Marathon. I ran twenty two minutes slower than my previous marathon in 2016, where had been disappointed to run a 2:36. I was happy with my 2:58 in Boston for one primary reason; this one was for me—and I ran the hardest I could on this day. I wasn't in the best shape of my life, but it was my best effort, and in the process, I learned that having fun and working hard are not opposites, but completely compatible.
As a former elite runner, I took a break from running, had a baby girl, and have a full, diverse life. Running has become part of my life again, but this time on my terms. I am not running 90 miles a week because my training plan says so. Or running the maximum number of minutes for the day to burn a few extra calories so I can eat an extra scoop of ice cream. I am not running for the recognition or the sponsors. I am doing it for myself, because I want to.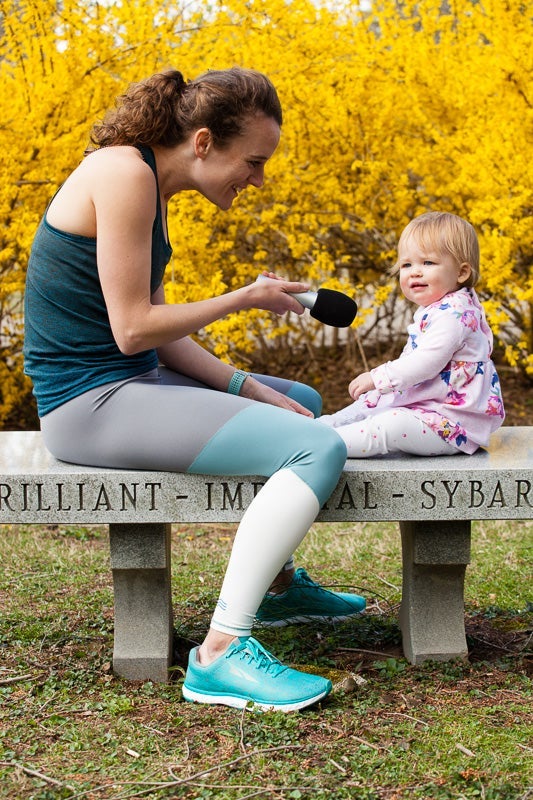 With a one year old, training for Boston could never be what it was, not without significant help, and honestly, I just didn't want to go to the dark place I would need to to get back to the elite level. I wanted to enjoy the entire marathon journey, the accumulation of miles, the workouts themselves, not the thrill of seeing the pace or kudos on Strava. For that reason, I ran exclusively by minutes. There were no paces and therefore no pressure or expectations, no time goals, just doing my best, and let's see what happens. It was incredibly empowering.
When you are a competitive athlete who is fighting for a spot on a world team or trying to shave off minutes that could be the difference between a full contract and zero contract, you have to give it everything. Sacrificing every part of your life to be your best. It is not just your life either, those closest to you have to work with your schedule too. There is nothing wrong with that, and I actually loved my life as an elite, but at this point, it wasn't me.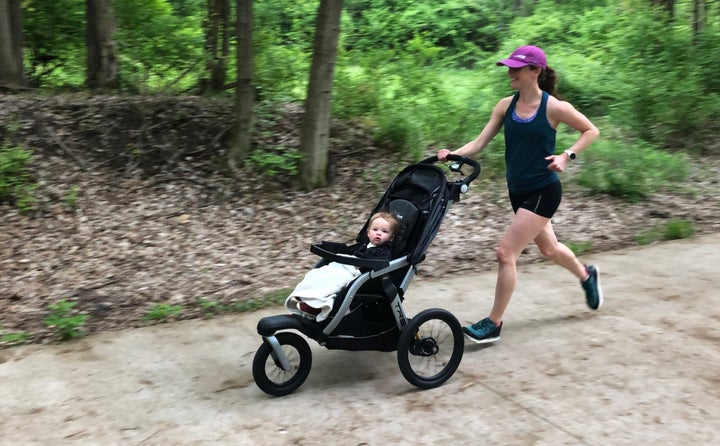 During training, those thoughts of "what if" would flicker into my mind occasionally. Could I surprise everyone and get close to my PR? And what if I just had one of those spectacular days, could I run a PR? I had to push those out of my mind, get my ego in check, and remember, it wasn't about that. It was about doing it.
This year at Boston, I did not run as an elite, I stood alongside everyone else in the rain, waiting for the buses and cramming into the tents. I carried my own Generation UCAN in my pocket, instead of it being handed to me on the side of the road. None of it mattered. I had one goal. Well, two:
Finish the Boston Marathon
Have fun
Anything beyond that was a bonus, and if I "wasted" energy giving kids high-fives or waving to the crowds, well, that was worth it. This was about the experience as a whole, the opportunity to participate in this iconic race, and I intended to make the most of it.
Early on, however, I found myself in a position where I was working hard. I was acutely aware I was more tired than I had been in previous marathons at this point. I had a decision to make: I could back far off, jog it in and let go of that desire to push myself. Or I could keep hammering, seeing what I was capable of.
Given my stated goals, backing off would seem the appropriate choice. Runners tend to see races as black or white: If your goal is to have fun, you are going to run easy.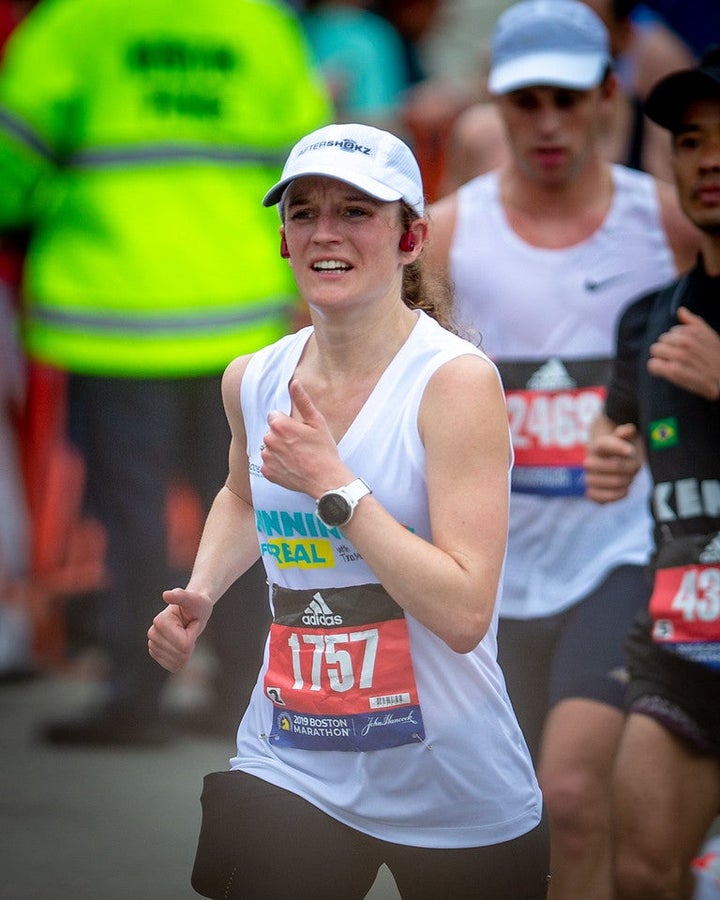 Did it have to be that way though? I could still run my best on this day, despite being significantly slower than I had ever been before. Just because I wasn't going to PR, did that mean I couldn't try my hardest? I have always said the reason I run, my "why," is to challenge myself, and here in front of me lay a major challenge. Could I rise up to it and take joy in the ability to push myself?
Yes, I could. And so I did. I fought my way through the rest of the race, crossing the 26.2 miles as fast as I possibly could, while reminding myself often that I get to do this, this right here is the experience. The finish time didn't matter, the recognition didn't matter, what mattered was that fun and working hard were not mutually exclusive. This entire buildup had been about enjoying my training, and I had successfully done that. This was the reward. Being here.
Of course it hurt, and after a certain point, you could argue that I was not having fun—I was hurting too much to be enjoying it—but I also felt alive. I knew I could have walked or jogged it in at any point, but something in me wouldn't do that, because I do enjoy the challenge of seeing what I am made of, especially on a day when I wasn't feeling good. That may not feel good in the traditional sense of a runner's high, but it makes you feel strong to know you can endure and keep fighting. It makes you feel confident.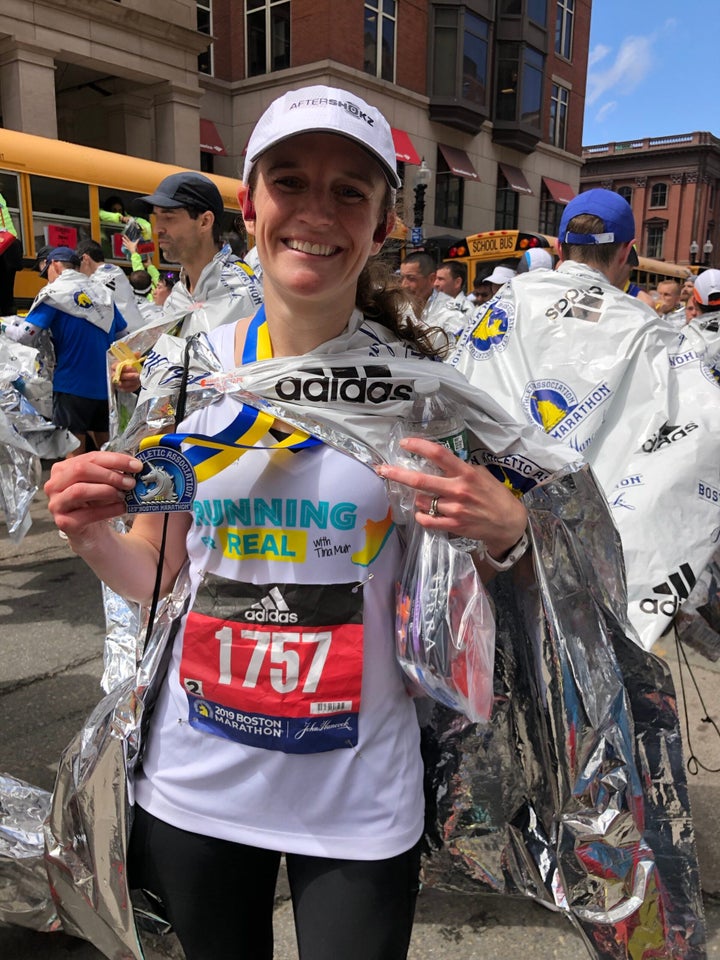 Often we are told that you have to keep reaching for a personal best, that running your fastest time ever is the only way to be happy. We do live in a world where we are ruled by immediate gratification and a need to keep improving, but I think there is something even more special about being out there and trying your hardest when you are not in the greatest shape of your life, as you are aging, or coming back from injury. We are all going to slow down at some point, and if you are not prepared emotionally to handle that, you will quickly lose all joy in the sport. It has to be about more than the finish line.
So yes, I do believe having fun and running hard can work together. After my Boston experience, I truly believe doing both can bring us that true belonging and satisfaction in life we are searching for. It will bring something more fulfilling than achieving a big PR while hating the process and the experience.
Learning to enjoy where you are at, going for your best whatever shape you are in—I think that's an essential skill that we all could benefit from sharpening.
—
Tina Muir hosts the Running for Real podcast, blog and community.
From PodiumRunner
Trending on Outside Online