Western States 100 Runner-Up Jared Hazen Deserves Some Love
One of the best young ultrarunners in the country just served notice. Take Jared Hazen for granted no more.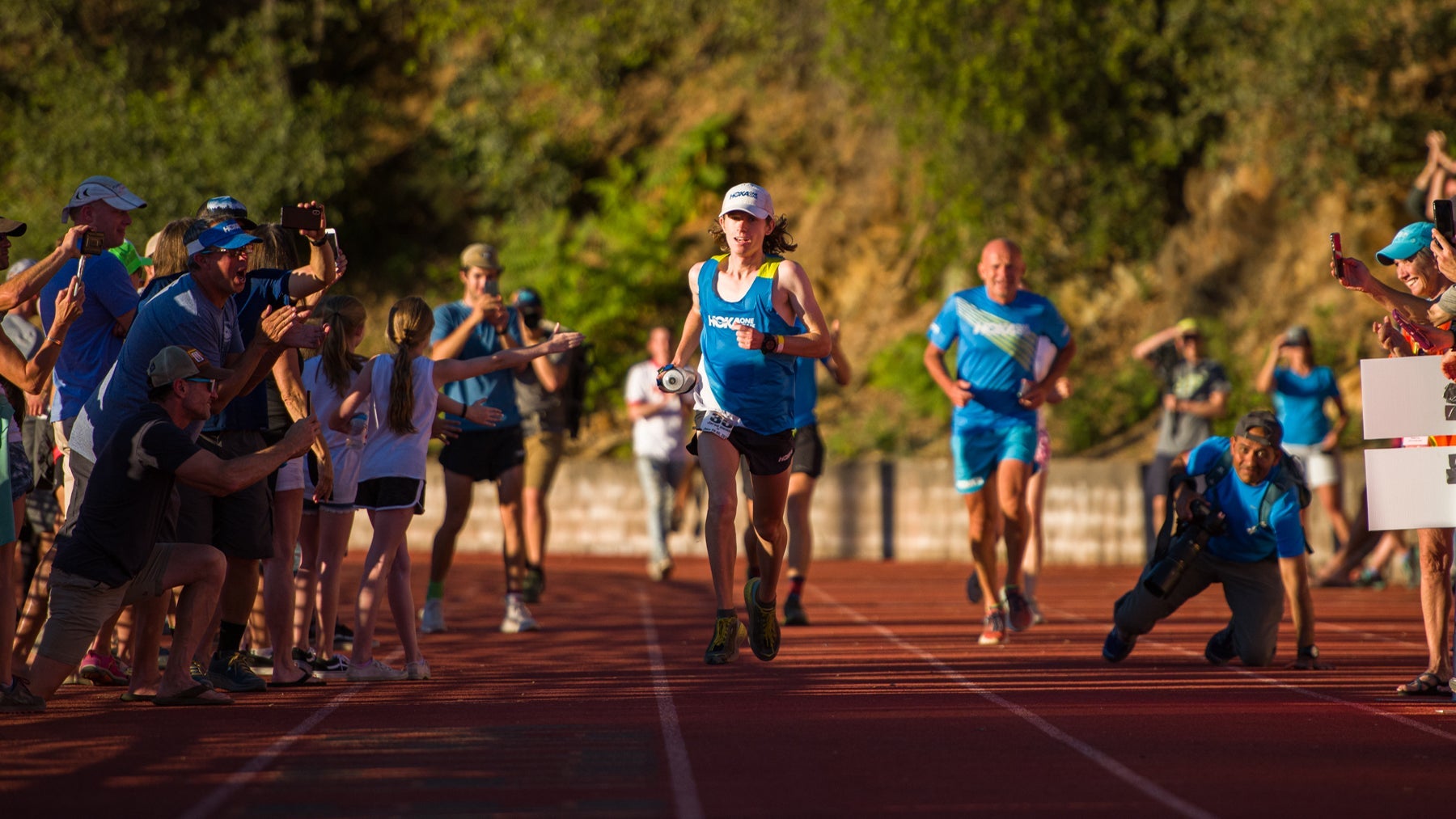 Heading out the door? Read this article on the new Outside+ app available now on iOS devices for members! Download the app.
Imagine breaking the course record at the Western States 100—running a screaming 14:26:46—only to finish second. Such was the fate of 24-year old up-and-comer Jared Hazen, crossing the line behind only Jim Walmsley, who broke his own 2018 record with the winning time of 14:09:28.
It would be easy to overlook Hazen in the shadow of Walmsley's presence, but doing so would be a mistake. Hazen has accomplished plenty in a few short years, and deserves some of the spotlight as well. One of the Cococino Cowboys who lives and trains with Walmsley in Flagstaff, AZ, Hazen is proving to be a force in the ultra world.
A Record Run
For such a young runner, Hazen has already chalked up substantial credits in the ultra world. Originally opting to skip college in favor of giving professional running a go, the gamble paid off (he's now managing both). Hazen had his first major breakthrough at age 19, when he finished third at the Lake Sonoma 50-miler in 2015. He's since battled injuries off and on, but once again put himself on the map with a win at last fall's JFK 50-miler, again in a time second only to Walmsley.
Heading into Western this year, Hazen knew he was fit and wanted to challenge for the win. "I was in good shape, well rested and ready to go," he says. "I wanted to run well from the beginning and not waste time."
The race unfolded with the top male contenders a bit slower than many expected, which in hindsight, probably worked to Hazen's advantage. "I had an early pit stop and then a bit later I dropped a bottle and had to chase it down," he says. "As I approached Robinson (mile 30), I threw up."
A good deal can happen during 100 miles, and Hazen is experienced enough to know that. After vomiting, he says, things began to turn around for him. "Things flipped and started to head in the right direction," he says. "I started getting updates that I was only eight to 10 minutes behind Jim."
For the rest of the race, Hazen pursued his friend and training partner, but in the end, that 10-minute gap remained stubbornly in place. Somewhere around Green Gate, the 80-mile mark, Walmsley put the hammer down and widened the gap. Throughout it all, however, Hazen knew he was on course-record pace. "I was aware in the back of my mind that I could break last year's record," he says, "but I was more focused on catching Jim."
In the end, Hazen points to his early mishaps and feeling bad for his inability to reel in Walmsley.  "After a while, the stopping and playing catch-up cost me," he says.
Perfect Prep
Dropped bottles and illness aside, Hazen's run was incredible and he credits flawless prep this year for that result. "I had just raced well at Lake Sonoma in April [where he won] and I'm a better 100 runner, so I felt confident coming in," he says.
In preparation, Hazen put in both big miles and big elevation. "Flagstaff is much like the Western course in that it's very runnable," he says, "and I put in lots of volume on the trails."
Hazen says that his formula included a share of 130- to 140-mile weeks and 20k to 25k feet of climbing in a given week. He also tackled the Grand Canyon several times. "It's hot at the bottom, which mimics the conditions at Western," he says.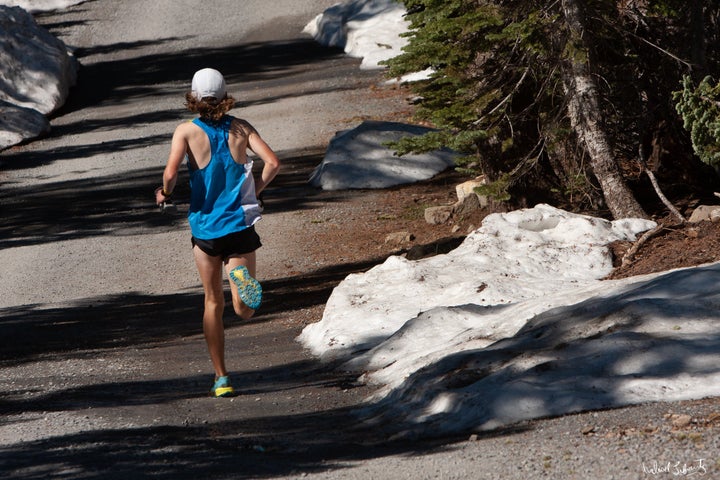 In addition, Hazen spent plenty of miles at his predicted Western pace, between eight- and nine-minute miles. "I got super comfortable at that pace," he says, "which allowed me to hold it more easily in the race."
When training for a 100, Hazen recommends doing a couple of runs before the race that seem "crazy." "Whether its distance, vertical, or extreme conditions, it's good to learn to be in a vulnerable position," he says. "Always doing runs you know you're good at or know you can complete isn't going to prepare you mentally for what a 100 throws at you."
While Hazen has the advantage of his strong Cococino running mates to train with, he spends a good deal of time running solo. "I prefer to do my harder efforts alone," he admits. "When the going gets tough, I go inwards and draw strength there."
In fact, Hazen prefers to run without a pacer and did so at Western, a formula that clearly works for him. From here, Hazen is unsure of his next race, but fully intends to take another crack at Western in 2020.
"I'm not sure what the fall will hold for me, but possibly a return to JFK or the North Face 50," he says. "But for now, it's back to Flagstaff to rest and recover."
—
For more photos of ultra running, check out photographer Michael Lebowitz's longrunpictures.com. Lebowitz is also author of a unique, soulful photography book with haiku reflections on running, nature and life: Tarmac Meditations: Haiku and Photography.
From PodiumRunner
Trending on Outside Online