In Stride
Runner Gabe Grunewald Dies at 32
An inspiration for many, Grunewald showed that it was okay to struggle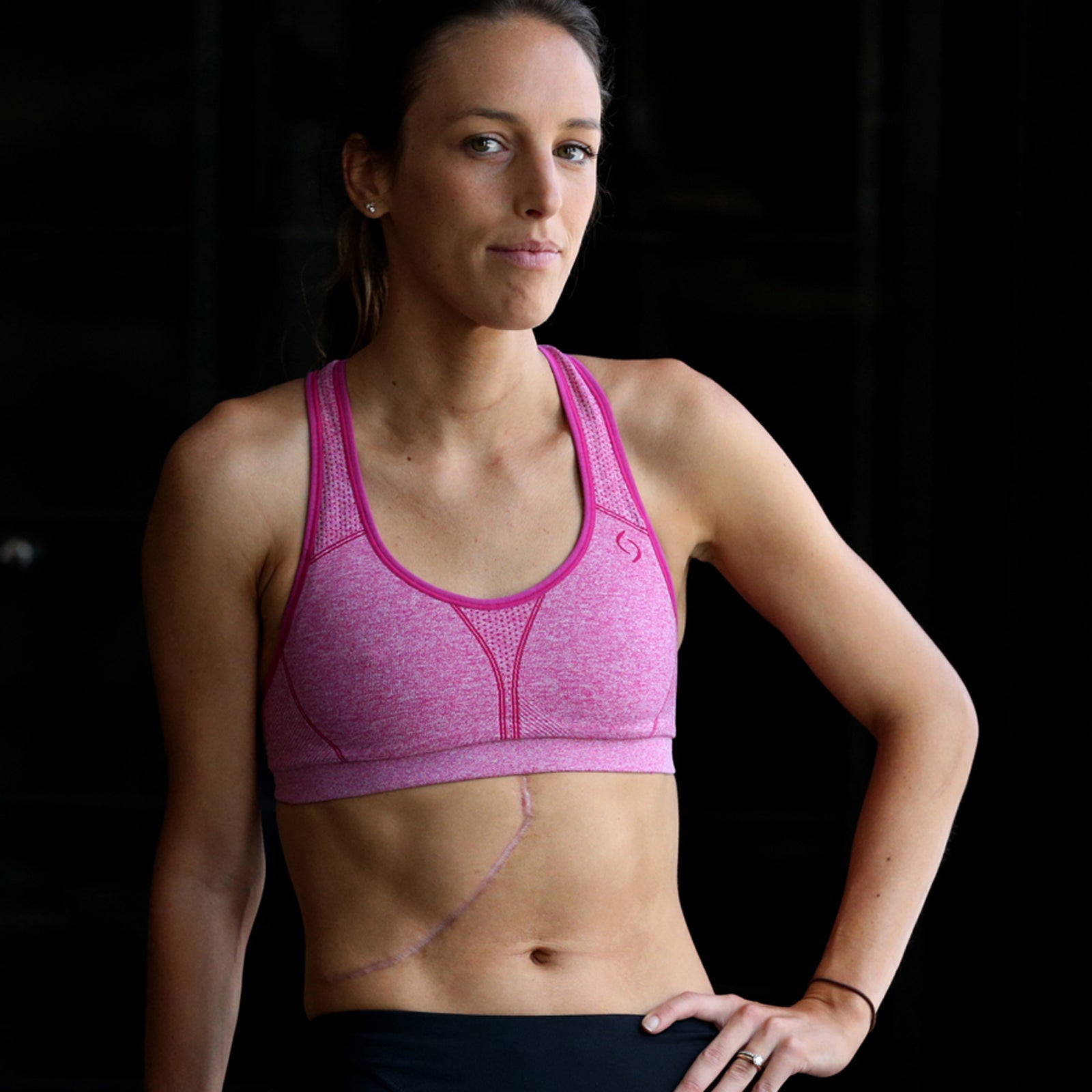 Heading out the door? Read this article on the new Outside+ app available now on iOS devices for members! Download the app.
On Tuesday, U.S. runner Gabriele "Gabe" Grunewald, née Anderson, succumbed to a rare form of cancer known as adenoid cystic carcinoma (ACC), after first being diagnosed with the condition more than a decade ago. 
Grunewald died in Minneapolis, Minnesota, where she lived, in the company of her husband, Justin, who had been posting updates on Grunewald's deteriorating condition on Instagram for several days.
Born in the small town of Perham, Minnesota, on June 25, 1986, Grunewald was a competitive runner in high school, but fully came into her own at the University of Minnesota where she joined the track team as a walk-on. She was still competing as a Golden Gopher in 2009 when she received word that a small bump beneath her left ear was, in fact, a tumor caused by a reoccurring form of cancer for which there was no known cure. After undergoing surgery to remove the tumor, and months of radiation treatment, Grunewald returned in 2010 for a final year of collegiate competition. She proceeded to set a school record in the 1,500-meters (which still stands) and finished second in the event at the NCAA Division I Outdoor National Championships, earning her first all-American distinction.
What followed was a professional career marked by athletic success in the face of uncertainty. While the short-term prognosis for ACC is favorable, chances of reoccurrence are high. What's more, in 2010, Grunewald was diagnosed with a separate form of cancer in her thyroid. She got treatment immediately and continued to compete.
"For those first few years of being a new cancer survivor and trying to establish myself as a professional runner, I definitely didn't always want to talk about it. I didn't just want to be the 'cancer pro runner girl,'" Grunewald said last fall on an episode of The Morning Shakeout podcast.  
Eventually, however, she embraced her role as an ambassador for rare cancer research. Her Brave Like Gabe foundation evolved from a hashtag into a prominent platform for the fight against cancers where lack of research meant that there were no FDA-approved treatments. 
"I initially had those big dreams on the track—and I inched my way towards some of those goals—but now those are less important to me," Grunewald said on The Morning Shakeout. 
"They're not completely gone, but this is probably something that's more important and it gives my day-to-day life and my running a greater purpose than it had before," she said.
Not that Grunewald's athletic career was entirely defined by her battle with incurable disease. She didn't want to be the "cancer pro runner girl," and for years she avoided that designation—not by consciously rejecting it—but by bringing it on the track. In 2012, she finished fourth at the U.S. Olympic Trials in the 1,500-meters, coming within one place of making the team. In 2014, she won a national championship in the 3,000-meters. In 2013, four years after being diagnosed with ACC, she ran a personal best of 4:01.48 for the 1,500; at the time, it made her the eleventh fastest American ever.
In 2016, a few months after she had competed in her second Olympic Trials, Grunewald's ACC returned, manifesting itself in the form of a four-pound tumor on her liver. The subsequent operation left her with a foot-long scar on her abdomen. It would become a symbol of her resilience and de facto trademark. 
In March 2017, a few months removed from her last operation, a PET scan revealed that Grunewald had twelve small tumors on her liver. As she began aggressive chemotherapy to treat this latest affliction, Grunewald continued to train and race that summer. The running shoe company Brooks, her sponsor since she became a professional athlete, made a short documentary on her abbreviated track season. The chemotherapy did not work and, earlier this year, things once again took a turn for the worse.
In a publication where obituaries are so often reserved for adventurers who perish attempting outrageous feats in extreme conditions, Grunewald's death stands out, perhaps, in that it is as mundane as it is colossally sad. Her condition may have been abnormal, but the sheer ordinariness of Grunewald's struggle was no doubt part of what drew so many into her orbit. 
"I don't think society necessarily chronicles struggle as something normal and to be expected to experience as a human. I think we see gold medalists, and we see billionaires, and we see successful companies starting, and we see everyone at the top of their industry. I'm not one of those people. I'm showing a struggle," Grunewald says towards the end of the documentary. 
"In my previous cancer experiences, it wasn't easy but I tried my best and I was able to do so many things that I would not have done had I just given up on my life when it was hard. So I guess my message is that it's okay to struggle, but it's not okay to give up on yourself or your dreams," she added. 
"My story is about cancer, but anybody has tough stuff in their life."
Grunewald was 32 years old.
Lead Photo: Boston Globe/Getty