Essential Gear for Your First Ultramarathon
Gear choices take on greater significance when you're going to be running all day—but there are still only a few necessities.
Heading out the door? Read this article on the new Outside+ app available now on iOS devices for members! Download the app.
Most running events require little more than shoes and clothing. While ultramarathons don't fall into the "most running events" category, you only have to add a few more things to your gear list when you set out on your first ultra. We talked to three successful ultrarunners, and they all agree: It depends on the race, but you probably don't need as much as you think you do.
The Necessities
• Good Shoes
Choosing gear for an ultramarathon is all about taking care of yourself, says Sarah J. Bard, a pro runner for Hoka One One. "The more comfortable you are, the more successful you'll be."
And with long races, comfort starts with your shoes. Bard recalls standing in a locker room before the 2015 JFK 50 Miler in Maryland, her first of that distance. She had a trail shoe on one foot and a road shoe on the other.
"I knew I was more comfortable and confident in the road shoe, and I know the trail would have benefitted me," Bard says. She chose the road shoe. "Staying within my comfort zone and only experimenting a little bit was helpful for me." Bard went on to win the race.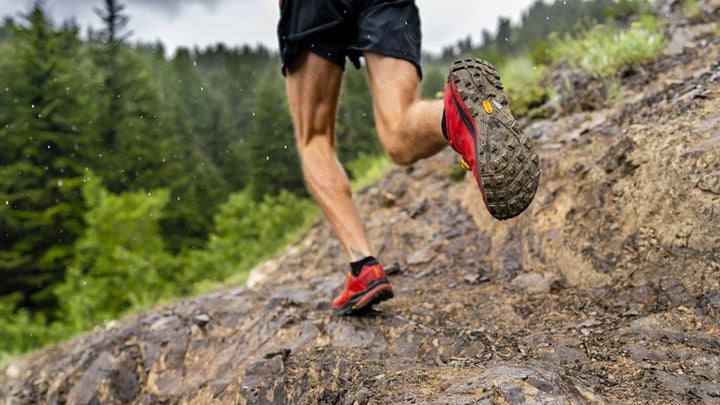 Addie Bracy, a Nike Trail Running athlete who came in second at last year's Leadville Trail 100 Run, also highlighted the importance of footwear: "It sounds so obvious," she says, adding that overlooking the obvious choices (like comfortable shoes) really hold you back.
If your ultra has a drop bag, put shoes with extra cushion in it, recommends Kris Mendoza, a Merrell ambassador and winner of the 2018 Toughest Mudder 24-hour obstacle course race. "For longer races, make sure you have a pair of shoes that's at least a ½ size up, because your feet swell." Given that swelling, it is more important than ever that all the shoes you wear in an ultra have room for your toes and the full width of your foot throughout your stride.
• Fuel, and Something to Put it In
Reliable, comfortable shoes alone aren't enough—you need to fuel yourself so you can keep moving forward. Find a running vest or handheld water bottle to carry what you need. Every runner has a different preference in carrier style and fit, so make sure you thoroughly test several options before you take one to the race. To keep startup costs low, ask friends if you can try their gear before you buy, or stop by the local running store to see if they allow test runs (and, it goes without saying, buy the gear there if you do try it and like it).
Bracy learned this the hard way. For her first ultra, she carried nutrition in a vest, but she hadn't tested it out, so it bothered her the whole race.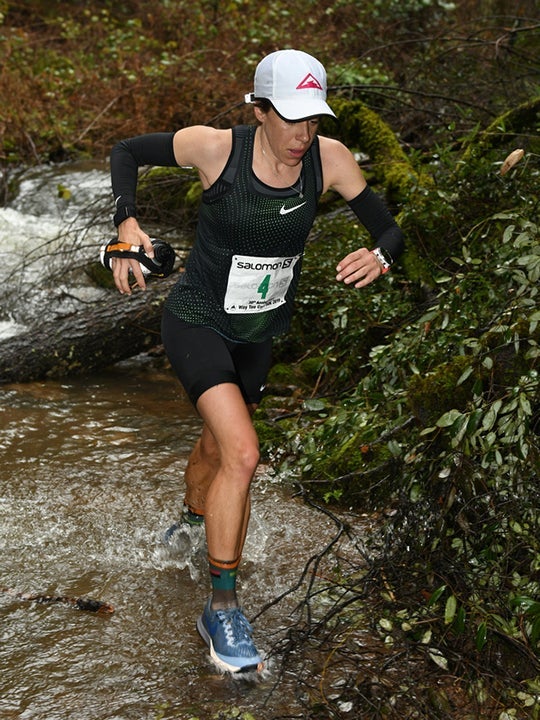 "I think I ended up taking things out of it and leaving it at an aid station," Bracy says, "and of course mile 29 I wish I had it." She now mostly runs with a handheld and plans stops at aid stations, because that makes her most comfortable.
On the flip side, Mendoza doesn't like having things in his hands when he races. He keeps hydration and fuel in a pack.
"You definitely want to have runs long enough that you have eat during them so you know what works for your stomach," he says. "If you can't keep food down, you can't keep running, so I carry a couple things I know are going to work well for me."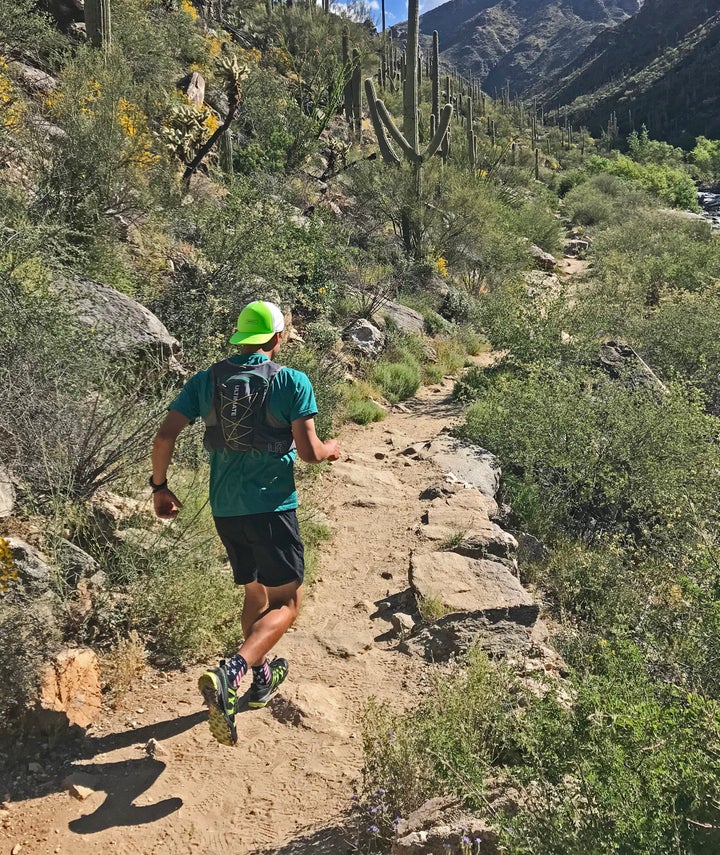 Look at the course map and where the aid stations are to help determine how much you'll need to carry. Note, however, when deciding how much water and fuel to carry with you, Bracy, Bard, and Mendoza all stressed the importance of also looking at the terrain between aid stations.
"You might see 6 miles on paper and think that's not very far, but if you look at the terrain and the elevation change between stations, that could end up being several hours," Bracy says.
• Protection from the Elements
In addition to fuel, Mendoza also always puts a windbreaker in his pack. Bracy and Bard also say a jacket is really important to take along, especially if your ultra is on the trails. The weather can change, or something could go wrong and cause you to stop running, which means getting cold. "Having a lightweight jacket pretty much can save you," Bard says.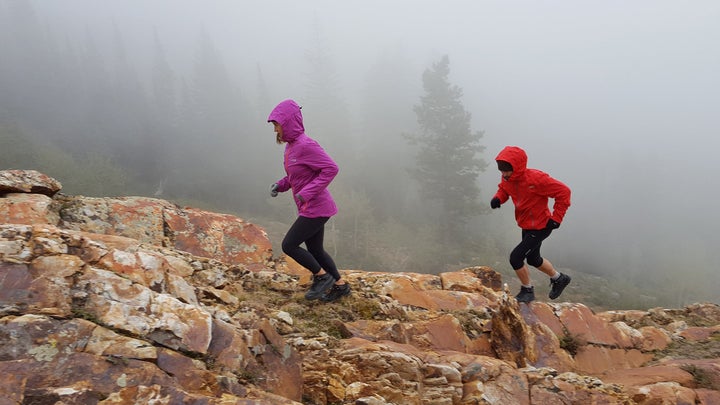 You'll need protection from another element as well: friction. Whether your ultramarathon is on the road or the trail, find an anti-chafe product you like and use it liberally. "Make sure you lube up everywhere," Mendoza says. You can't always predict where you'll chafe, but given how long you're moving in an ultra, something is bound to rub wrong. "There's a lot of friction going on."
Speaking of friction, you may want to experiment with seamless, running-specific underwear rather than relying on shorts liners (which can easily be cut out). Anything that rubs will be far more than a nuisance after 50 or 100 miles.
Beyond shoes, clothes, fuel, water, and chafe protection, the only other thing you might need is a headlamp. But if there's no chance you'll be out in the dark, you won't need it.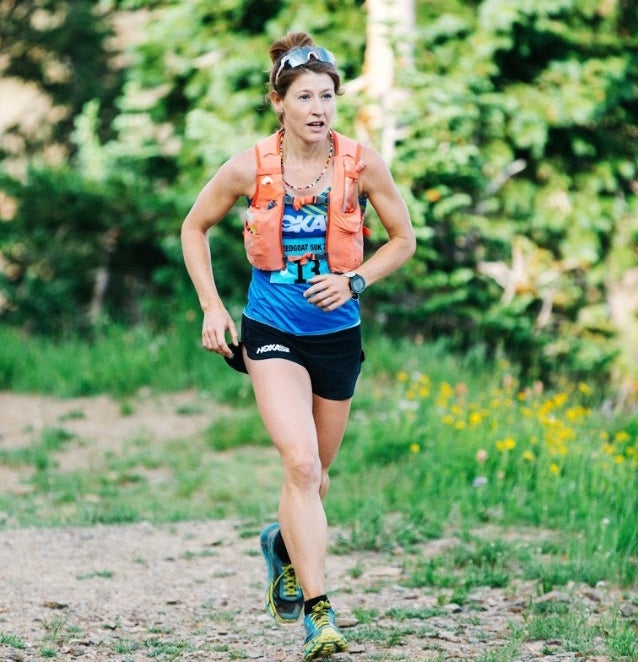 "There's so much gear out there, and you get into the holding pen on the start line, and you can really psych yourself out," Bard says. You'll see people with all sorts of stuff, but "it's pretty bare bones what you need."
The 'Nice to Have' List
That said, if you're the kind of person who loves gearing up for a new adventure, Bracy, Bard, and Mendoza shared some things they don't need but certainly like having: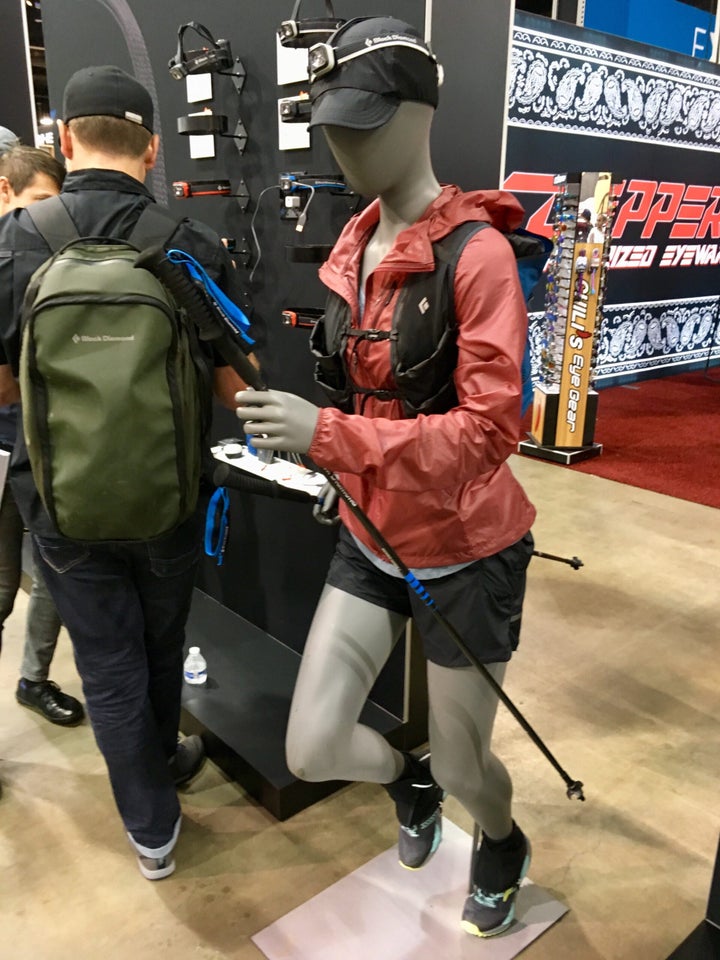 Poles: "There are some races I've taken them and they were awesome for steep terrain," Bracy says. "Some companies make really light poles that fold up and fit in your pack."
Headphones: Bard and Mendoza mentioned the value of headphones that allow you to hear what's going on around you. "I love music but on trails there's bikers there's runners," Mendoza says. "You have to be aware of your surroundings." Both he and Bard recommended AfterShokz, and Bard also recommended Jaybird.
GPS watch: "You can load the route you're going to take so you don't get lost," Bracy says. "While it is a little bit pricey, it's something you buy once, and you know you'll have that peace of mind." Garmin, Suunto and Coros all have models that include navigation features.
Essentials upgrades: You can always get more shoes, a nicer pack, or better technical gear, like a jacket that can be tightly packed. Arm warmers are nice to have. "They're small, compact, and very easy things you can slip on and off as you get hot and cold," Bard says.
Toilet paper: Mendoza keeps some in a small compartment in his pack, along with mustard packets (for cramping) and anti-chafe cream. "These are things that I always have with me," he says. "If it's small and it can make your life a whole lot better, bring it."
Don't Forget About Drop Bags
Taking a minimalist approach to the gear you carry on you can make an ultramarathon easier to tackle, but if your race allows you to prepare drop bags, take advantage.
"I try and sit and think about every situation that could possibly pop up and put [what I need for] it in the bag," Bracy says. "If I never have to touch it, that's great, but it gives you peace of mind knowing it's there."
From PodiumRunner
Trending on Outside Online