How to Properly Clean a Hydration Bladder
Chunky residue or funky flavors have no place in your hydration pack—follow these tips to keep your drinks fresh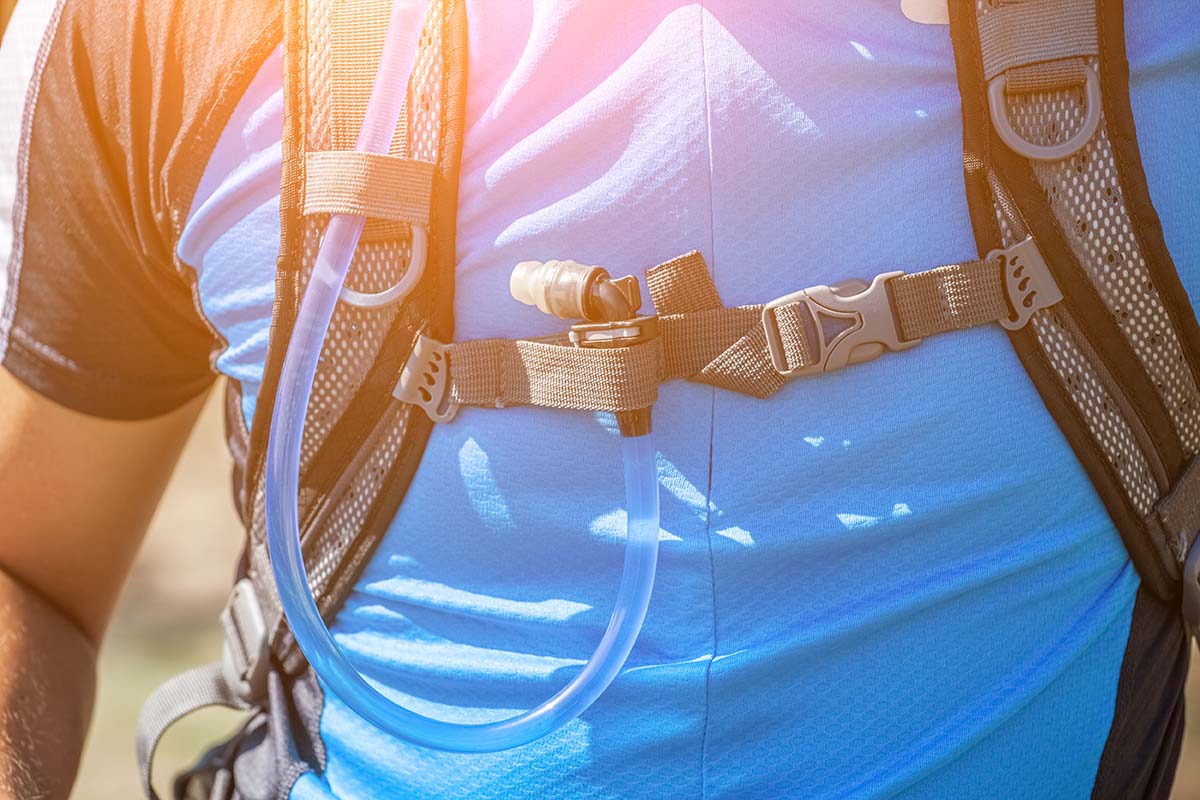 Heading out the door? Read this article on the new Outside+ app available now on iOS devices for members! Download the app.
In a perfect world, hydration bladders would be drained, rinsed and air-dried every time you use them. In the real world, packs are taken off and tossed in the closet or backseat of your car until the next run, meaning it's already stocked with half a bag of chews and some water the next time you grab it. Yes! While that may sound like a time-saving win, it really isn't. Friends don't let friends drink slimy water—the stale chews are up to you.
Those chunks in your hydration bladder? They aren't supposed to be there. But, they happen. So does mildew, funky flavors and mold—especially if you add electrolytes or other drinks to your bladder.
Let's start with the obvious. For best results clean and dry with every use. On the rare occasion when you don't (we aren't judging), try some of these proven cleaning techniques. If nasty flavors persist, or cleaning the hose is more than you want to tackle, it's probably time to replace your reservoir. Some new models even have anti-microbial coatings!
• Dump out whatever is in your bladder and flush the hose (hold the bladder above your head, hold the hose down low and pinch the bite valve).
• Add warm water, swish, flush the hose and pour it out.
• Scrub as much of the interior as you can reach using mild soap and a sponge or scrub brush. Rinse.
• Fill with warm water and half a teaspoon of bleach and two tablespoons of baking soda. Shake, close, then let sit for 30 minutes or so.
• Dump out the cleaning solution, rinse well, flush the hose, prop the reservoir open and hang it to dry. The trick is making sure the bladder doesn't stick together or close on itself. Try propping it open with balled-up paper towels or a metal hanger that you've custom bent for that purpose.
• If water from the reservoir still tastes unpleasant, repeat the process as indicated. You can also add some lemon juice to the cleaning solution.
• If it's too humid for your bladder to dry out between uses, storing it in the freezer between outings can help to prevent mildew growth.
• Other options are to fill it about 2/3 with warm water and add one denture-cleaning or bottle-cleaning tablet for each liter of water. Let it soak until the tablets have finished working and rinse.
From PodiumRunner
Trending on Outside Online