How Active.com Became the Most Hated Name in Race Registration
If you've registered online for a race in the past decade, you've probably used Active Network—and you may have been stuck with a hidden fee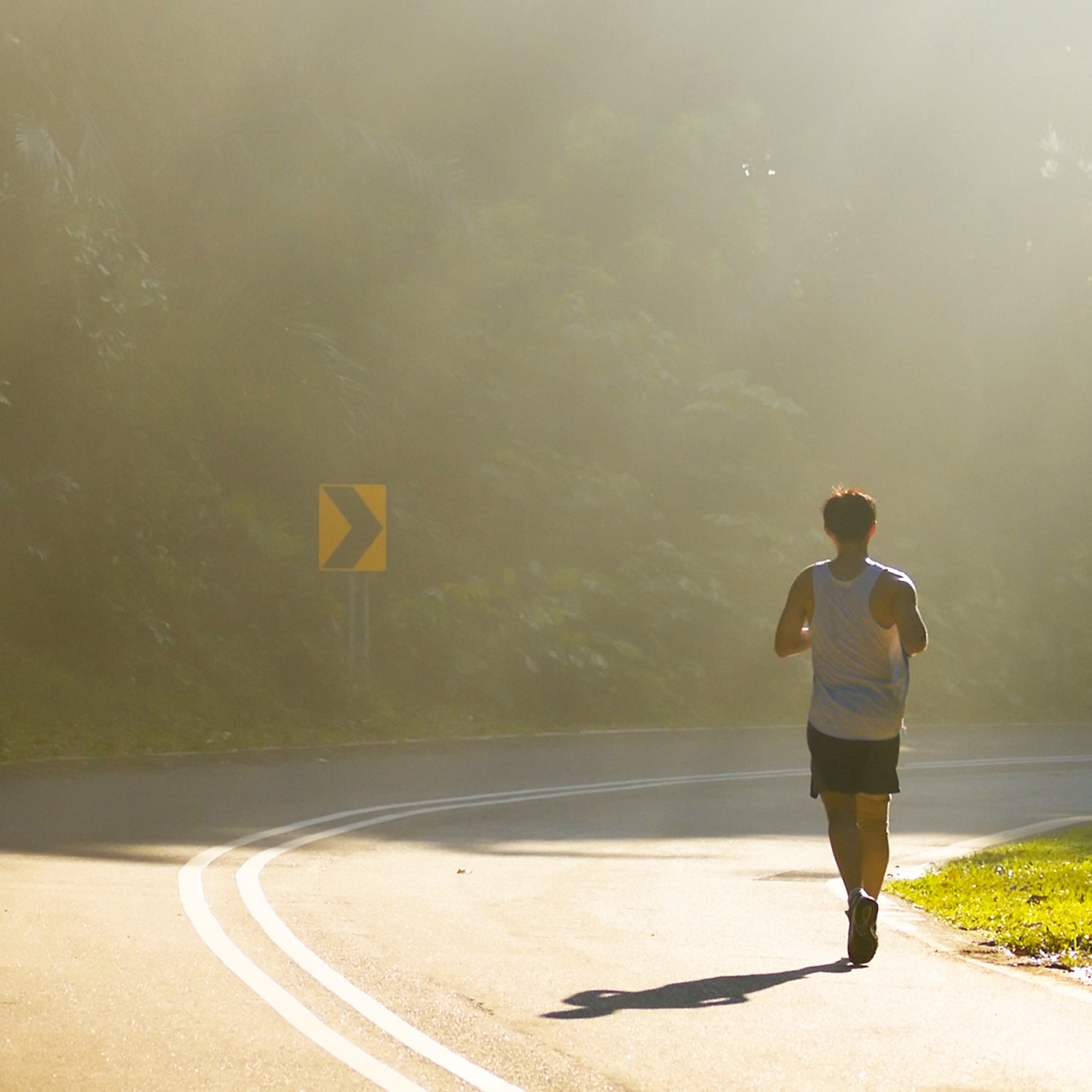 Heading out the door? Read this article on the new Outside+ app available now on iOS devices for members! Download the app.
Five years ago, Christy Mack crossed a threshold familiar to a lot of deskbound Americans. Looking for a way to stay fit, she signed up for a half marathon, her first ever, in Portland, Oregon, and discovered that along with her medal, souvenir T-shirt, and sore muscles came a $64.95 fee for something called Active Network.
Mack didn't remember signing up for anything but the privilege to run, and after a year of determining the value of the membership—which includes members-only gear deals and discounted hotel rates and eliminates processing fees with the company—she decided she didn't want it. So Mack started planning for her next race, swallowed the charge, canceled the membership, and stowed the memory in the back of her head.

Flash forward to June, when Mack was once again about to sign up for a race through Active. She was now a seasoned customer, having run 11 other half marathons in the five years since she got into the sport (none of which offered registration via Active Network).
Along with a target time, she also had a new goal: Don't get screwed again. Mack thought she was just the kind of person who could avoid the membership fee she had been stuck with before. "I do online marketing for a tech startup," she says. "I'm ultra-aware of legal language and hidden fees." To make sure she was prepared, she even set up a handful of checks and balances, including an alert to warn her if there was any unusual activity on her credit card, which is why she was surprised when the buzz of her cellphone woke her up at 4 a.m.
"Oh my gosh," she thought after seeing that she had once again been billed for the company's $64.95 membership fee. "I can't believe I'm getting charged for this again!"
What happened to Mack is an example of a problem familiar to many runners, bikers, golfers, and anyone else in America who signs up online for an event on Active Network. Since its founding in San Diego in 1999, the company has quickly grown into something like the Ticketmaster of the outdoors. 
None of Active's competitors would talk on the record, but all expressed a mixture of envy and annoyance at the company's success. "They've definitely got a reputation for pissing people off," says the head of one such competitor.
Active's business is relatively simple: For a fee, it handles the mundane tasks like registration that event organizers and city and state parks departments prefer to outsource. According to its competitors, Active's ability to smooth out these potential administrative speed bumps has turned it into the industry's leader. It's an event sign-up giant that processes nearly 90 million annual transactions, handles half of the major road races in America, helps organize the White House's annual easter egg hunt, and just began making inroads in China's burgeoning marathon scene, smog be damned. But that growth has come with a reputation.
Mack's first instinct after seeing the new Active Network charge was to go straight to Google. There, after typing in "Active Network scam," she discovered she wasn't alone in her anger. At the moment, Mack is but one of 68 customers who have given Active a one-star review on Yelp. "How is this company still in business???" she wailed. The Better Business Bureau gives the company an F rating and currently lists 343 complaints lodged against the business in the past three years, most of them along the same lines as Mack's: I didn't know I was being charged for this, and now I want to be reimbursed. 
In September 2013, the Iowa Attorney General's Office agreed to a $250,000 settlement with Active for what it deemed as "stealth enrollments." As part of the settlement, Active was able to deny liability even while refunding some 9,500 Iowans for unwanted charges. The company did agree to comply with Iowa's notice and disclosure laws; it must clearly disclose membership fees to would-be membership purchasers and contact Iowa consumers who fail to use any of their membership benefits at least once every 12 months.
This type of consumer complaint is something of a specialty for Ben Edelman, an associate professor at Harvard who spends a decent part of his time, as he puts it, "flagging numerous deceptive advertising practices." As an experiment, I went through the same online sign-up process as Mack and then asked Edelman to review all of the resulting legalese. After asking what size T-shirt I wanted and my average finishing time for past marathons, Active presented me with a box and asked me to check it to agree to its waiver. When I clicked on the link provided, a pop-up window appeared containing little text and yet another link. That led to another separate window, in which I found, finally, the company's terms of service. Combined, the two agreements came to a total of 13,814 words. Edelman couldn't find anything about a membership or yearly fee. "I call that an unauthorized charge," he says.
For as careful as Mack thought she had been, she did miss something. At the very end of her sign-up process, she says, she was asked to reenter her email address. Somewhere on that screen, she now thinks, was a prechecked box, known in the industry as an auto opt-in, which amounted to her agreeing to begin a free 30-day trial that would cease to be free when the month was up. Next, she received three emails, which she briefly scanned. Sandwiched between two confirmations was one congratulating her on her new membership.
"I still got screwed over," she says. "Obviously, I am going to open the emails that contain my receipt and confirmation and skip over the promotion." The sheer volume of complaints similar to hers suggest many do the same.
Mack isn't entirely dismissive of Active. She says she's run other races that were smaller and didn't offer quite the same streamlined checkout service. "There's definitely a benefit to going to [the site]," she says. "The experience is superior, right up until the very end." Some of Active's competitors agree. None would talk on the record, but all expressed a mixture of envy and annoyance at the company's success. According to them, auto opt-ins are uncommon in the industry, precisely because they lead to the kind of confusion and anger that's been directed at Active online. Some even said that race organizers who had left Active told them it was because of the sheer volume of complaints—complaints just like Mack's. "They've definitely got a reputation for pissing people off," says the head of one suchcompetitor.
With that sort of notoriety, it's natural to wonder how Active got so big so quickly. A simple online search makes plain that one key to Active's growth has had nothing to do with customer service and everything to do with its willingness to buy up the competition. The archives of the San Diego Business Journal include dozens of articles announcing Active's latest purchases, dating back to start of the previous decade.
Active refused to offer any insight into how it does business. When pressed for details, a corporate spokesperson directed me to the company's online factsheet. When asked if any executives would be willing to speak with me, he said, "Not at this time." Because the company wouldn't talk about its growth strategy or its habit of billing people for things they didn't know they had signed up for, it's hard to say what might motivate Active to continue a practice that has led to so many pissed-off customers and a near-toxic rating on sites like Yelp. The only thing we can be sure of is how that plan has paid off. Last November, Active went from being the publicly traded pursuer to the pursued when it finalized its sale to a private equity firm. The price tag: $1.05 billion. 
As for people like Mack, the lesson is simple: Avoid registration companies known to use membership auto opt-ins, always closely review prechecked boxes, and look at on-site registration options. Considering how big Active has become and how many different events it now handles—not only in the United States but worldwide—Active may soon be unavoidable for anyone looking to sign up online for an outdoorsy activity. "I may have to deal with them again," Mack says, "but I guess now I'll at least be prepared."
Lead Photo: espion/Thinkstock