In Stride
It's Time to Stop Romanticizing the Olympics
2019 has already been an eventful year in doping news. If the Olympics don't care about clean athletes, why should we care about the Olympics?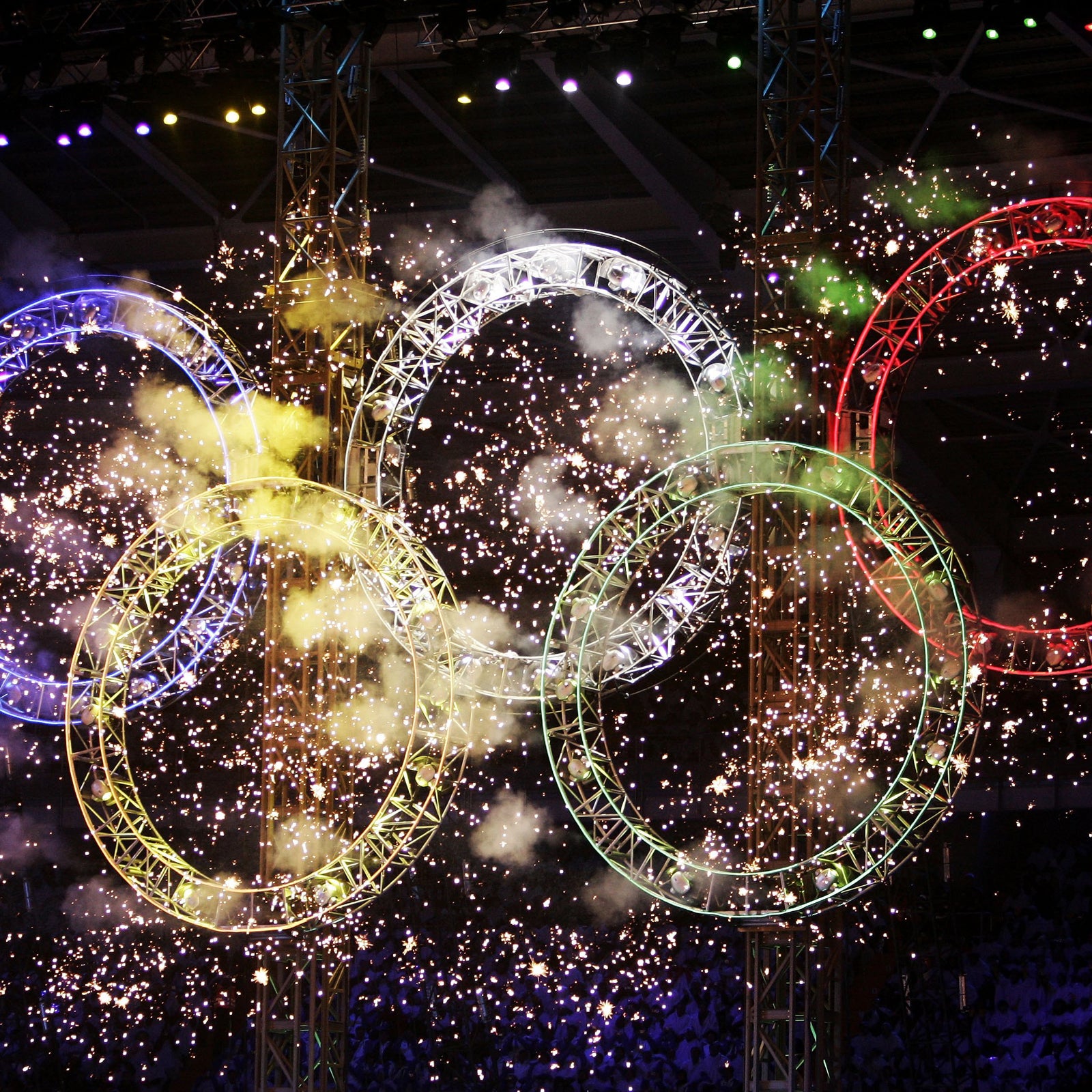 Pascal Le Segretain/Getty Images(Photo)
Heading out the door? Read this article on the new Outside+ app available now on iOS devices for members! Download the app.
As if the ongoing impasse over the federal budget weren't depressing enough, the world of endurance sports kicked off 2019 with a self-inflicted crisis of its own. Once again, the World Anti-Doping Agency (WADA) is getting blasted for allowing itself to be played by Russia—the country behind the great urine switcheroo of 2014. WADA certainly shouldn't be immune to criticism, but it's worth remembering that the agency has far less influence than the athletic institutions that it is meant to serve. First and foremost, we should be holding the International Olympic Committee (IOC) accountable. 
Before we get to that, here's an update on what has so far been an eventful year in doping news.
In September, WADA made the controversial decision to reinstate Russia's national drug-testing body, which had been suspended since 2015 in the wake of revelations about the country's state sponsored doping. Russia's reinstatement, which was heavily criticized at the time by USADA President Travis Tygart and others, came with the stipulation that WADA be granted access to a laboratory in Moscow so that the agency could obtain further evidence for pending investigations. WADA's hard deadline for obtaining data from the Moscow lab was set for December 31, 2018. I'll spare you the suspense. According to WADA, the team they sent to Moscow was rebuffed because their equipment apparently wasn't certified under Russian law. The deadline came and went, eliciting widespread ridicule of WADA President Craig Reedie.   
"I can't believe that former 1960s badminton starlet Craig Reedie has had his arse handed to him yet again by former KGB colonel Vladimir Putin," Guardian columnist Marina Hyde wrote last week. 
In response, WADA's founding president Richard Pound published an op-ed in which he claimed that the "lynch mobs" attacking the agency were doing more harm than good. 
"Efforts to discredit and destroy WADA will not help the fight against doping in sport and the protection of clean athletes, despite the athlete-centered rhetoric," Pound wrote, adding that, at the end of the day, we'd be far worse off if WADA ceased to exist. 
As for the snafu of the mysteriously inaccessible Moscow laboratory, on Monday WADA released a statement that the issue had been "resolved" and that another team would be headed to the Russian capital later this week. Assuming that things work out this time, the fact that the initial deadline was missed by a few days shouldn't be all too consequential in and of itself. Of course, given all that's transpired, one doesn't need to be a hardened cynic to be skeptical about any data WADA does manage to obtain. 
But what, really, is the alternative for WADA in the case? Even if the agency were to declare Russia noncompliant and re-suspend the country, that wouldn't guarantee any action from the organizations who actually call the shots. It shouldn't be WADA's main duty to mete out punishment, especially if more powerful governing bodies don't follow up.
Which brings us to the IOC. 
On January 1, IOC President Thomas Bach published a "New Year's Message." After modestly taking credit for the burgeoning peace between North and South Korea, he proceeded to tout the IOC's tough sanctioning of Russia at last year's Winter Olympics and declared that Russia had atoned for its doping sins. As a reminder, despite officially suspending the Russian Federation (a suspension that has since been lifted), the IOC nevertheless allowed 160 Russian athletes to compete in Pyeongchang, much to the chagrin of WADA's Pound, among others.
Unsurprisingly, Bach's announcement didn't sit well with everyone, not least because it came out the day after Russia missed WADA's "hard deadline." 
"Bach is sending a clear message that he will back Russia no matter what, no matter the rule violations, compliance be damned," USADA General Counsel Bill Bock tweeted on January 1. 
"If he were in the U.S., Mueller would be investigating. A more definitive statement of utter capitulation and feckless weakness cannot be imagined," he added.
To be sure, Bock has also been an outspoken critic of WADA, arguing that the organization has been far too lenient in the face of Russian non-cooperation. (It's worth mentioning that, as a second requirement for reinstatement, WADA required that Russia "publicly accept" that state-sponsored doping did take place. Shockingly, this has not happened.)
However, in the age of micro-dosing and over-the-counter EPO, we need some iteration of WADA to exist. If we're going to have anti-doping rules there has to be some means of enforcing them on an international scale. On the other hand, when it comes down to it, we don't strictly need the Olympics in order to have elite-level international athletic competition. 
When it comes down to it, we don't strictly need the Olympics in order to have elite-level international athletic competition.
I know what you're thinking. As someone who spends a lot of time writing about professional distance running, I'm as aware as anyone that the Olympics are the only time non-enthusiasts tend to notice the sport. If you're a pro runner—or, for that matter, a pro skier, or swimmer, or curler!—there's no bigger stage. What's more, if you're an elite athlete in an "Olympic sport," chances are that the significance of the Games is so embedded in your psyche that you can't imagine competing without the five-ring dream beckoning in the distance; witness the countless athletes with Olympic tattoos and the many more who say that making an Olympic team would be the greatest triumph of their career.
And I totally get it. I'm in no danger of becoming an Olympian and yet ever since childhood, I've been indoctrinated by the pageantry of it all: the torch relays, the theme songs, the medal presentations, Citius, Altius, Fortius, Bob Costas's immutable face… 
But we shouldn't let our sentimental ideas about what has evolved into a multi-billion dollar marketing operation lead us to believe that the Olympics must, as a rule, always represent the pinnacle of athletic achievement. If the Olympics don't give a shit about clean athletes, perhaps clean athletes should return the favor. 
"When we will hit that critical mass where more athletes look at the Olympics with disdain than with esteem is an open question," Jules Boykoff, noted Olympics critic and author of Power Games, put it to me in an email. "But there's no question that these days, for clean athletes, serious grievances churn beneath the shimmery surface of the Games." 
Of course, turning such grievances into meaningful action is a tall order. For most, the Games are still an opportunity that is too seductive (and lucrative) to pass up. For now, the only ones who we might expect to protest are those who can afford to do so. 
"I think if some big-name athletes took a stand against the IOC and said they'd withhold participation unless things improved, that could make a dent," Boykoff wrote in his email. 
"More than likely, that would come from an Olympian coming toward the end of their career, or one who has solidified so many sponsorship deals outside the Olympics that they would be insulated from the decision not to participate, let alone any threats the IOC might try to level."
Prospective host cities have increasingly been giving the Games a hard pass. What if athletes starting doing the same?
Lead Photo: Pascal Le Segretain/Getty Images