In Stride
The Fight to Save L.A. High's Track Is About More than Sports
LA Saves Track wants to give the oldest high school in the city a facility it can be proud of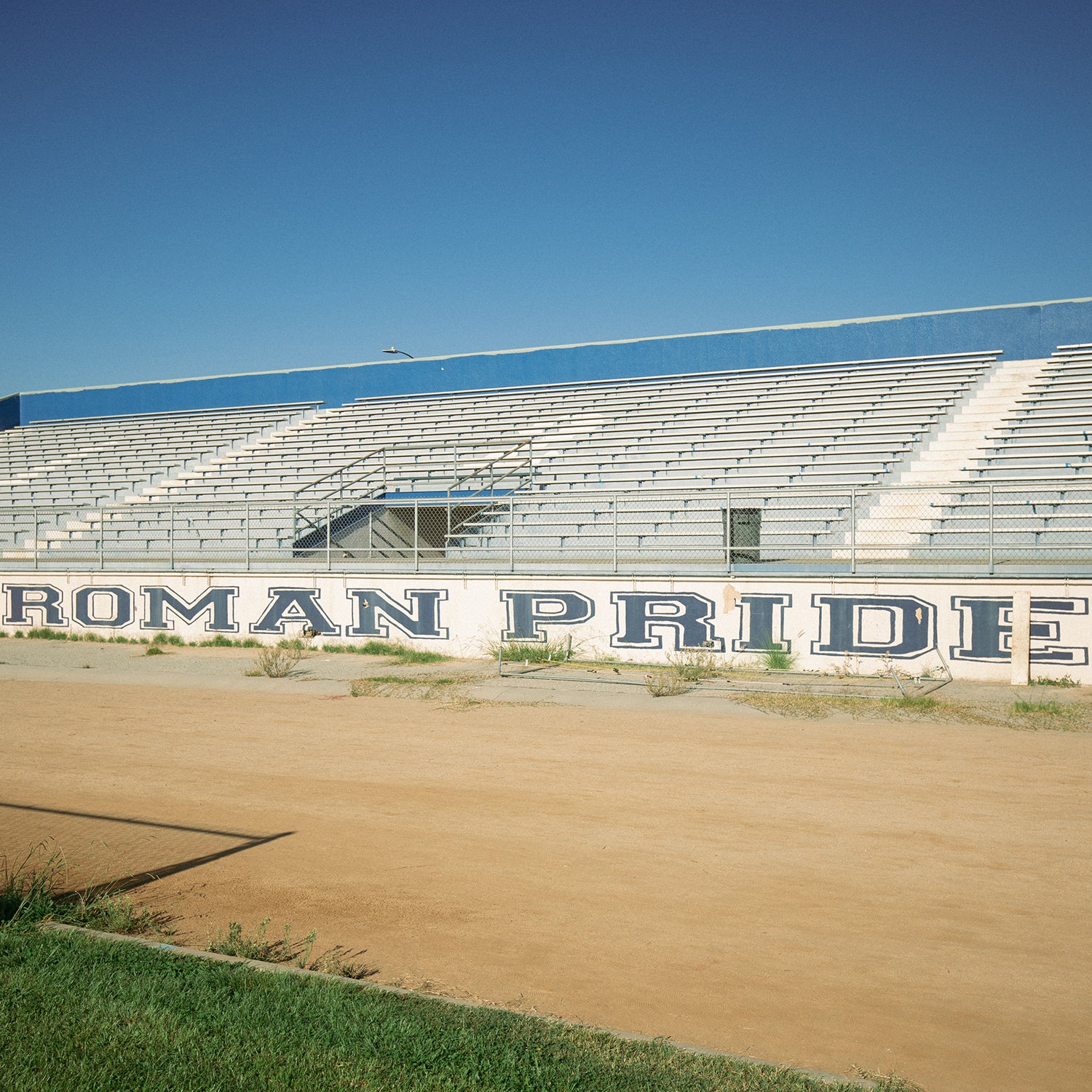 Heading out the door? Read this article on the new Outside+ app available now on iOS devices for members! Download the app.
It's often said that one of running's great assets is its accessibility. No fancy equipment is required to succeed in this most elemental of athletic pursuits. Exhibit A is the spartan ambience of Eliud Kipchoge's training camp in Kaptagat, Kenya, where there's not a NormaTec in sight and nobody adheres to an absurd Tom Brady-style diet. Instead, the two-time Olympic marathon champ and his disciples do their intervals on a dirt track which, as reporter Cathal Dennehy observed on a recent visit, "undulates like a mofo."
However, as fun as it is to idealize the asceticism of the world's best runners, we shouldn't forget an all-important—if not particularly sophisticated—point: Dirt tracks kind of suck. Just ask members of the track and field team at Los Angeles High School, home of the Romans, who haven't been able to host a meet in years.
Founded in 1873, L.A. High is the oldest public high school in Los Angeles. It has been at its current location in Mid-Wilshire since 1917. Notable alumni include George Takei, Dustin Hoffman, and Charles Bukowski. Unfortunately, these days there's something Bukowski-esque about the state of the school's sports grounds. A rutted dirt oval encompasses an uneven, patchy field that also serves as a playing surface for the football, soccer, baseball, and softball teams. The bleachers are surrounded by weeds. There are no floodlights.
"There are potholes in the field and when it rains, the track gets totaled," says Premier Peavey, an L.A. High alum who coached the school's football, track, and cross country teams for nine years. Back when the Romans were able to host track meets, it was largely because Peavey would line the entire track himself; even with assistance, the process of chalking up six lanes took a day and a half.
Now, a grassroots initiative called LA Saves Track is hoping to raise the money to rebuild the school's dilapidated athletic facilities. The project is using a new fundraising platform called Questify that allows runners and their sponsors to pledge donations for a three-month period between October 1 and January 1, although the effort may continue into the new year. The ultimate goal is eventually to raise something in the neighborhood of half a million dollars, with the hope that the Los Angeles Unified School District will be able to provide additional funds for the project. In a best-case scenario, construction would commence next summer, so that L.A. High students have a brand-new facility by the starting of the new school year.
This ambitious undertaking was started by an L.A.-based runner and health care professional named Aaron LaRue, who runs his own nonprofit for underserved student-athletes in Los Angeles. LaRue grew up poor in North Carolina and was eventually adopted as an adult by his high school track coach. (He says there are parallels between his life and the film adaptation of Michael Lewis's book The Blind Spot.) Despite struggling with food insecurity and homelessness for much of his early life, LaRue maintains that he didn't regard himself as particularly disadvantaged until he attended Wake Forest University and witnessed real affluence for the first time. Inequality in America became a personal obsession.
"I have this strange fascination with the wealth inequality gap," LaRue says. "Especially here in L.A., where the extreme dichotomy is so obvious and you see these $400,000 Rolls Royces going past homeless encampments."
Although the contrast may not be as stark, L.A. High's crummy digs provide another case in point. The school is located just south of the city's upscale Hancock Park neighborhood, known for high-end real estate and "old Hollywood" pedigree. (Mini irony: Obama's helicopter landed on L.A. High's football field when the then-President was attending Democratic Party fundraising events in Hancock Park. According to Peavey, Marine One left behind ankle-breaking divots.) While the median income for Mid-Wilshire itself is actually close to average for Los Angeles, over 80 percent of L.A. High's student body is "economically disadvantaged," according to the latest U.S. News and World Report statistics, while graduation rates sit at just over 70 percent. A so-called "magnet school," many of L.A. High's students reside in neighborhoods that are further afield.
If you ask him, LaRue is happy to articulate the ways that inequality can perpetuate itself in the public school system. Whether it's the fact that schools with lower graduation rates and test scores might be less likely to receive much-needed funding, or the parallel reality that schools serving wealthier communities usually also have robust booster programs with well-off families making donations to fund everything from classrooms to extracurriculars. LA Saves Track is meant as an effort to fill the vacuum. LaRue hopes that it will prove to be more than just a win for L.A. High's beleaguered athletics program. He cites studies linking extracurricular activities to increased graduation rates and maintains that improving the latter would put the school in better stead to receive funding going forward. It's an extremely seductive, if aspirational, take on the redemptive potential of high school sports—the kind one might expect from someone who was adopted by their high school coach.
Anyone wishing to make a donation to LA Saves Track can choose between making a one-time contribution, or sponsoring a participating runner by donating a predetermined amount for every mile run. The initiative has also put on individual fundraising efforts targeted at the vast L.A. running community. A launch event in October was combined with a 5K and after party. A trail edition of the Take the Bridge race series took place last Friday in Topanga State Park with all registration fees going to support the cause.
These events underscore the idea that LA Saves Track is intended to help Angelinos find common cause in the effort to rehabilitate one of their city's landmarks. It doesn't have to be an entirely altruistic undertaking either; after all, a public high school track in good condition is an invaluable resource for the local running community. As Chloe Towns, a Los Angeles native who is working closely with LaRue on the LA Saves Track initiative, explained it to me: "L.A. High is an institution in the city of Los Angeles and the second-oldest high school in the state of California. So the idea is to build a high-quality facility that will be usable by the community during non-school hours and give the students a facility that they can be proud of."
Lead Photo: Austin Nuchols