The Mutants Next Door: Fittest Real Athletes
They don't have sponsors, and they're not getting paid to train. But these day-job-holding athletes compete like elites. Follow their lead and you can, too.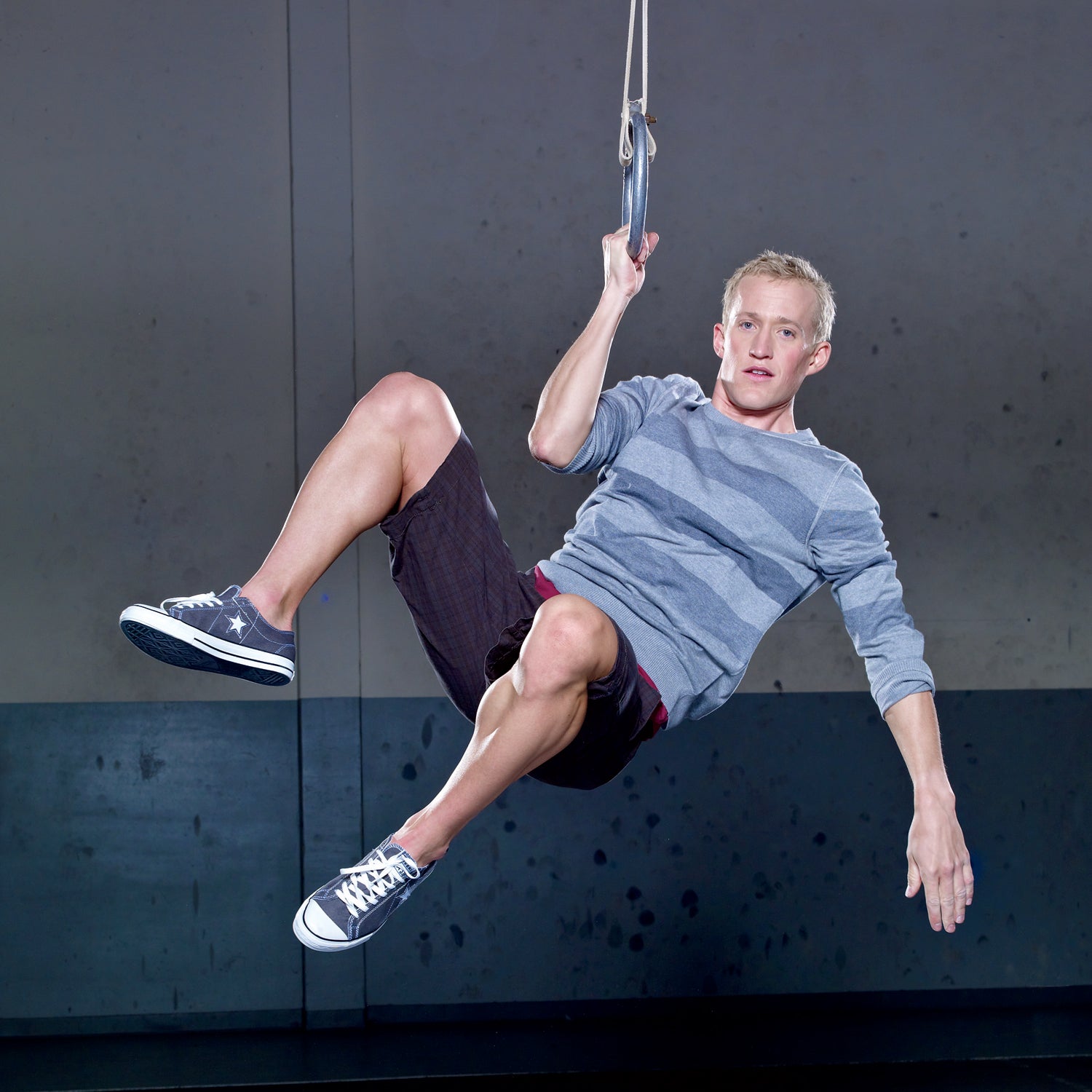 Heading out the door? Read this article on the new Outside+ app available now on iOS devices for members! Download the app.
They're obliterating records when they're not ferrying the kids to soccer or logging 40-hour weeks selling insurance. Meet five working athletes at the top of their game—and learn their training secrets.
Neal Gorman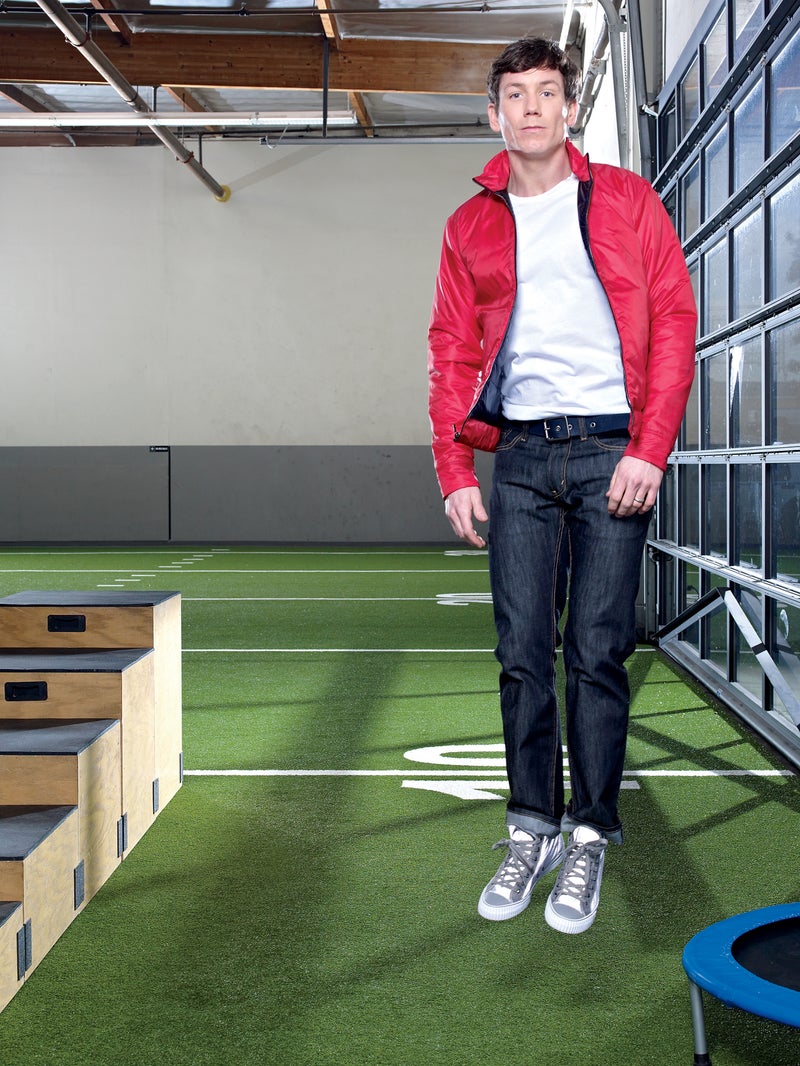 Ultrarunner; Washington, D.C.
It's called the Grand Slam of Ultrarunning: the four most prestigious 100-mile races in the country (Western States, Vermont, Leadville, and Wasatch Front), all taking place within a span of 11 weeks. Not only did 34-year-old insurance broker Neal Gorman complete the Slam last summer—finishing between second and thirteenth in each race—but the unsponsored runner's cumulative time was the fastest in the event's 25-year history. To prepare, Gorman logged up to 120 miles a week on top of his full-time job managing the corporate-insurance firm he cofounded.
His Secret: "You have to stay healthy to improve. I run up to 20 hours a week, but I also stretch after each run, do core and strength work a few times a week, and recently added yoga to give back to my body. With a few hours of this work every week, I no longer have to take days off from training. But to find the time, I had to trim the fat. It came down to deciding what I wanted most, which was running, so I cut back on other things I love, like woodworking. A sport like this is mostly about focus. I make sure to keep it light—have fun at the office, laugh, and carry on. I'll be damned if I'm going to do my job every day and not be happy." —As told to Bryon Powell
---
Sari Anderson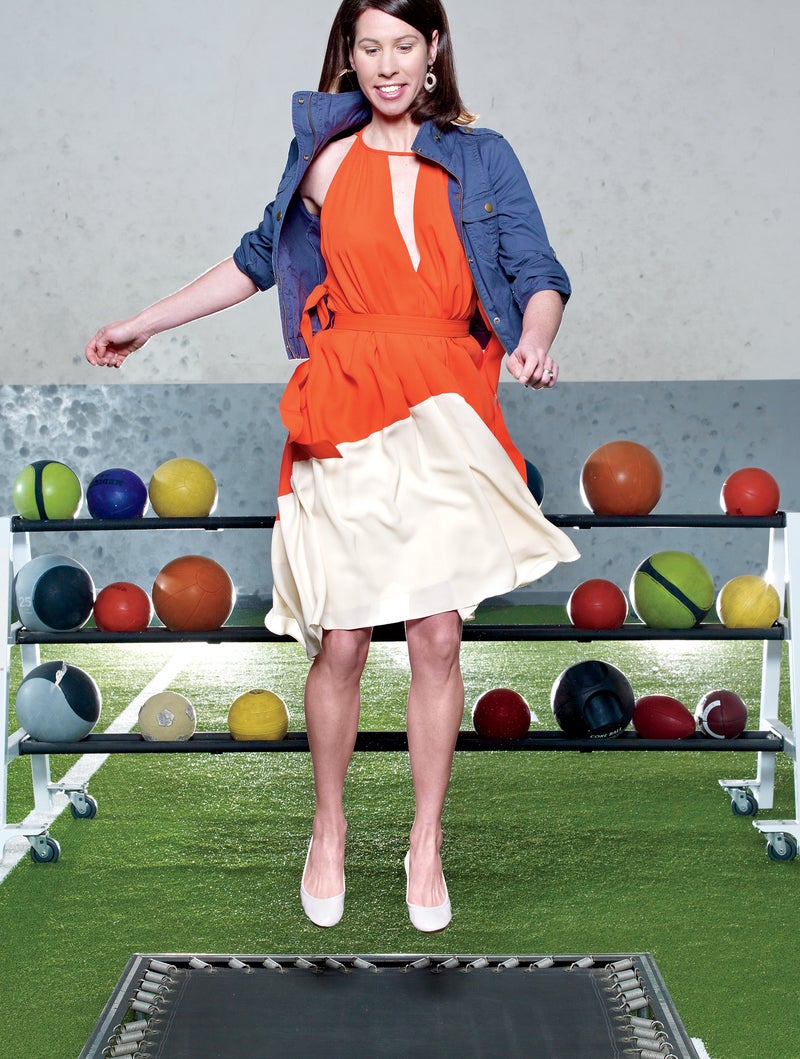 Multisport Athlete; Carbondale, Colorado
Sari Anderson has a knack for finding her way to the podium. Ski mountaineering? In January, Anderson placed second in the U.S. national championships. Cycling? She won the coed duo category of the 24 Hours of Moab mountain-bike race in 2010 and mopped up a field of pros at the 2008 Mountain Bike Marathon National Championships. She's also won a long list of multisport events, like the 2009 Teva Mountain Games' Ultimate Mountain Challenge and the 2008 Xterra Winter World Championship. That's all the more impressive considering the 32-year-old juggles her training and part-time office-manager work with a full-time job—raising her three- and one-year-old kids with her husband, Ian.
Her Secret: "My family comes first, so I don't always train as much as I'd like. To compensate I focus on quality, which means working with a coach to cut out junk mileage that won't improve my fitness. My kids are included in 75 percent of my training; towing them behind my bike or pushing them in the running stroller is great resistance training. Being a mom has taught me flexibility, so if a scheduled workout doesn't happen, I don't sweat it. I let it go or ride my bike on the trainer or ski laps in the dark after the kids go to bed. My family accepts my competitive streak. While I say I'm racing just for fun, Ian understands that my drive to win is part of my personality." —As told to Elinor Fish
---
Alex Grant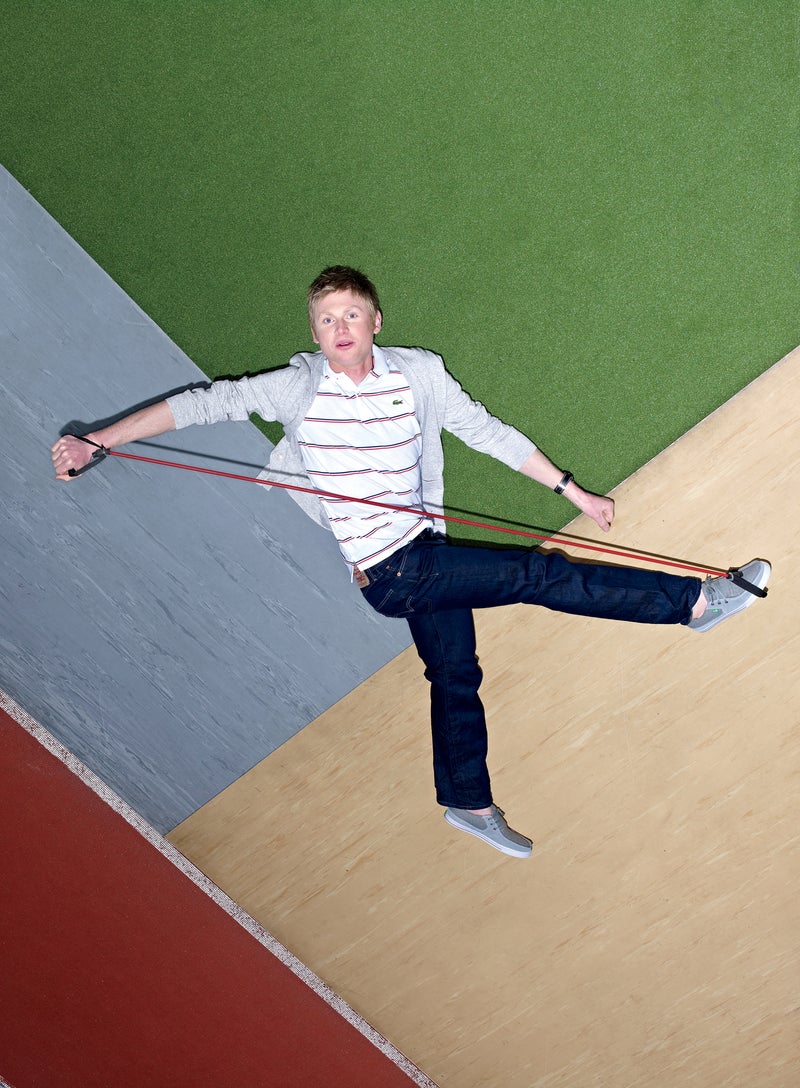 Endurance Mountain Biker; Salt Lake City, Utah
Costa Rica's La Ruta de Los Conquistadores is touted as one of the hardest mountain-bike races in the world, with cyclists riding 300 miles from the Pacific Ocean to the Caribbean Sea and climbing a total of 39,000 vertical feet in four days. In 2009, Alex Grant finished a close second in the elite international field, tying the best showing by an American in the race's 19-year history. Last year he did it again. But the 31-year-old Grant, who balances training with his 50-hour-a-week work schedule as a traveling sales rep for Shimano and Pearl Izumi (he drives 30,000 miles a year), had already proven he could ride with the best. At the 2009 Leadville Trail 100, he hung with the pros in the lead pack (including a guy named Lance) for 40 miles, eventually finishing fourth. Last year, in a much stronger field, he finished eighth.
His Secret: "I like to say that my job is my secret: it forces me off the bike so I can rest. When pros finish, they're napping and getting massages. I have to be able to rest like a pro. I ride four or five days a week, but then I'll take two off and maybe fit in an hour ride the following day. Twelve hours a week on the bike is plenty. A lot of people take racing too seriously, and then they're mentally drained and not motivated to ride hard. That takes more of a toll than not being physically ready. I'm not going to chintz on the ice cream or hold the cheese on my burrito. I maintain perspective. And nothing makes me want to thrash on the pedals like a bunch of pent-up energy from a long week at work." —As told to Will Grant
---
Kevin Taddonio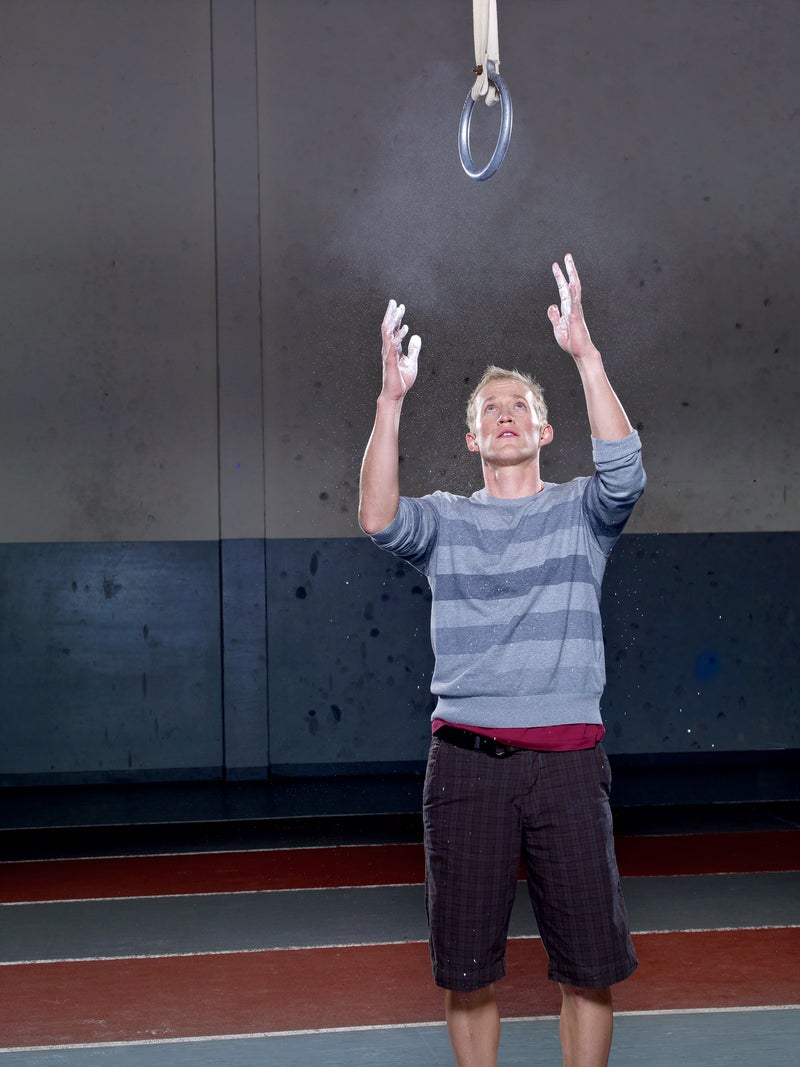 Triathlete; Phoenix
When Kevin Taddonio watched his first Ironman triathlon in 2008, he was a sporadic recreational athlete. Two years later, the 28-year-old was keeping up with the best in the sport. At the 2010 Ironman World Championships in Kona, Hawaii, Taddonio was the top American amateur to cross the line, finishing 47th in the international field of more than 1,000 and beating a dozen or more pros. Unlike most triathletes in his league, Taddonio isn't interested in training full-time—not if it means sacrificing his 40-hour-a-week job as a vice president at a Chicago recycling company, a position he rose to after signing on as a garbageman during college.
His Secret: "In my home office, my bike is set up on a trainer so I can type e-mails while I ride. A half-hour here, 15 minutes there—it all adds up. I wear running shoes everywhere; I don't care if I'm in a suit. If I'm waiting for a bus that's taking forever, I run where I need to go, with my briefcase. I slept in an altitude tent for six weeks leading up to Kona to help boost my red-blood-cell volume, so I could go harder longer. My girlfriend hated it, but I think it worked. I want to see what I can do in the next three or four years. After that I'll probably scale back—we want to get married, start a family, and I want to keep my job. When you look at the time spent, triathlon is a pretty selfish pursuit. I'd rather have fun and be a dad who's in really good shape." —As told to Whitney Dreier
---
Matt Liebsch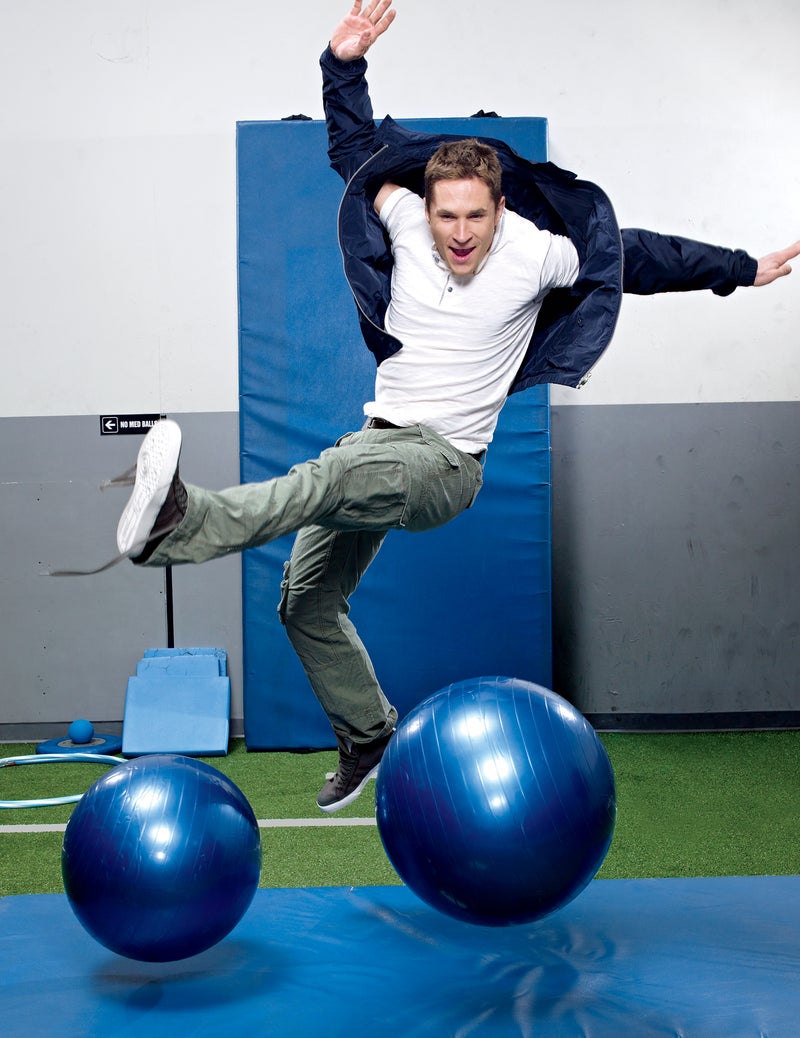 Nordic Skier; Orono, Minnesota
Wisconsin's American Birkebeiner is like the Ironman of Nordic skiing: top pros from all over the world show up in droves. Which is why it was such a surprise when 27-year-old Matt Liebsch won it in 2009—he was the first American to clinch the full-length course in 17 years. Liebsch is an electrical engineer turned full-time salesman at a local gear shop and a father of two. That's not all: in 2009, he won the 58K Vasaloppet USA, an esteemed Minnesota race, and in February he repeated the win.
His Secret: "Cross-country skiing is all about efficiency. That and a good babysitter. I get up at 5:30 or 6 a couple of mornings a week to ski uphill before the kids are awake. Last winter, when my daughter was smaller, I skied with her in a backpack. She was 20 pounds and felt like a heavy biathlon gun. I used to be able to keep a food journal, do body-fat testing, and pick what I ate carefully. But now that I'm on my feet working for six hours at a stretch, the first piece of food that lands in front of me, like a candy bar, I shove in my face. After ski season, I get fat. By May I'm tired of being fat and start training again for next year. Is there anything I miss? It would be nice to take a family trip other than a race weekend, which I don't think my wife and kids consider a vacation." —As told to Stephanie Pearson