10 International Trail Races Worth Traveling to in 2023
Turn that vacay into a trail-running foray with these popular destination races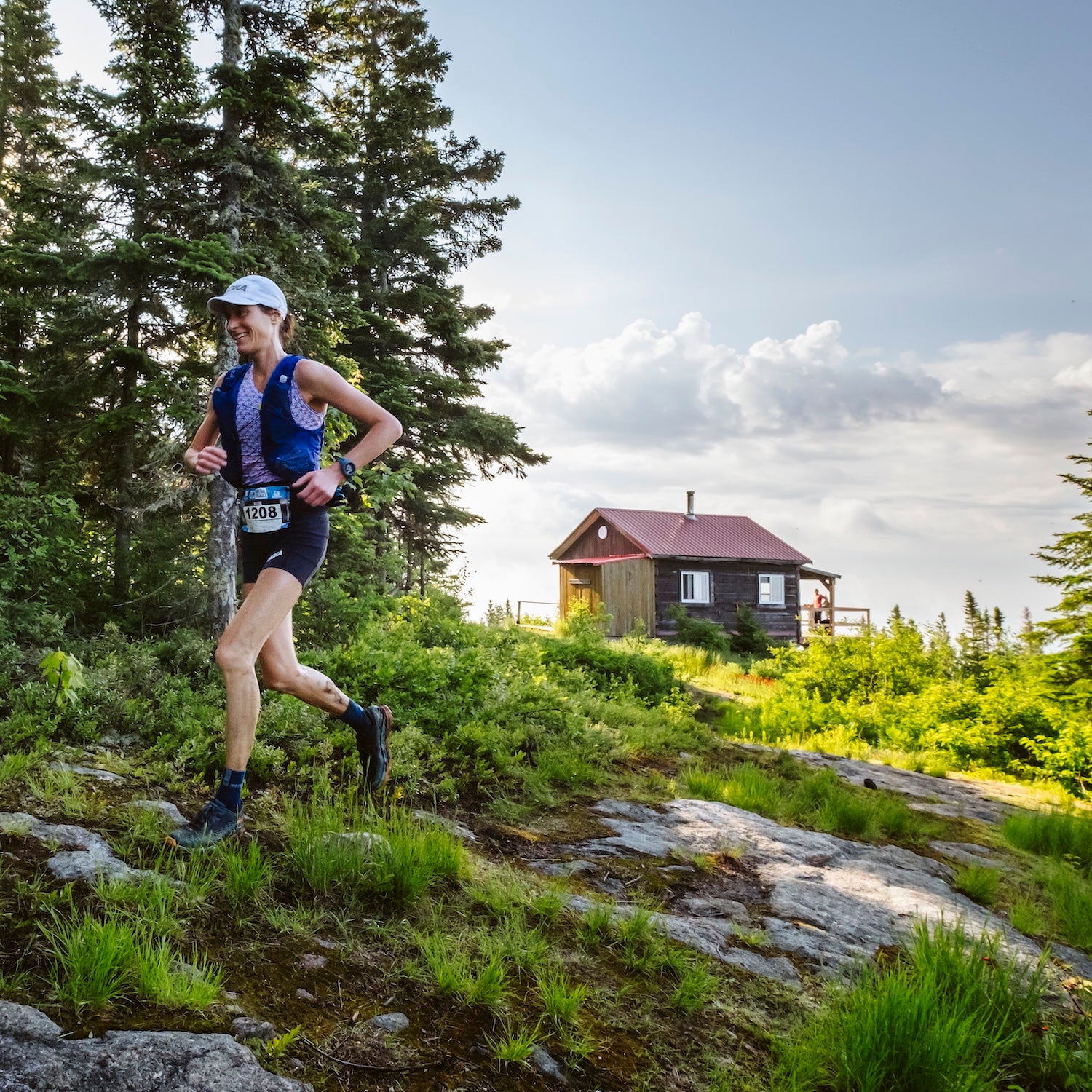 Catherine Tétreault (Edition 2022)
Heading out the door? Read this article on the new Outside+ app available now on iOS devices for members! Download the app.
In 2023, there are thousands of trail running races around the world from which to choose, in nearly every country in the world.
Though bigger races with a long history and notoriety—the 31K Sierre Zinal race in Switzerland or the 171K Ultra-Trail du Mont-Blanc in France, for example—are often difficult to get into or require qualifying, don't be discouraged. Selecting smaller, off-the-beaten races can result in more colorful and unique experiences, as well as inexplicable, often unavoidable, challenges, especially when it comes to ultra-distance races. But that's all part of the adventure, right?
Here are ten races to put on your running bucket list for the next few years.
June 29-July 2, Quebec, Canada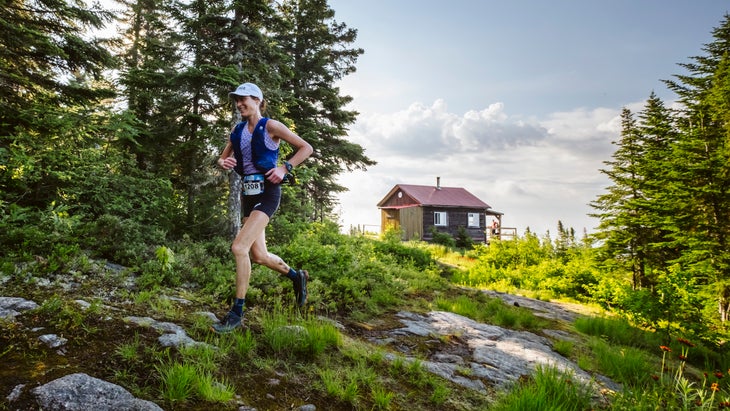 Quebec Mega Trail has become one of Canada's top trail running events in recent years because of its scenic courses, elite runners, and top-notch race organization. It's also an ideal vacation-oriented trail running destination race for all levels of runners, given its beautiful setting and festival-like atmosphere that includes runner panels, live music, outdoor yoga, and a variety of family entertainment. The event has eight race distances, from 6K to 100 miles, set on trails along the banks of the majestic St. Lawrence River and on the prominent local mountains Massif de Charlevoix and Mont-Sainte-Anne.
July 15, Landmannalaugar, Iceland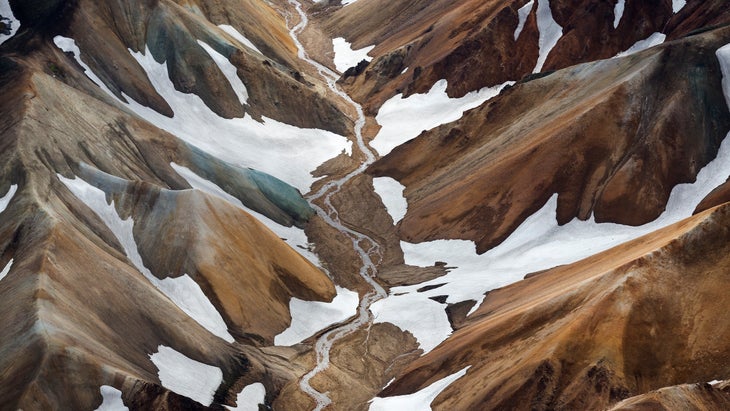 The first part of this 55K race through the semi-wild interior of Iceland winds around a still-smoldering caldera, rich with miniature geysers, bubbling hot springs, whistling steam vents, and other geothermal features. The Laugavegur Trail bisects the country's southern highlands and connects the Landmannalaugar and Thorsmork nature reserves. The 34 miles of rolling terrain in between is stunningly diverse and completely treeless in all directions. Some of the land is entirely barren and seemingly lifeless, while other parts are unthinkably bright green. Complete a weekend trip or week-long vacation by spending time whale watching, visiting natural hot springs resorts or enjoying the museums, music, and shops in eclectic Reykjavik.
July 8, British Columbia, Canada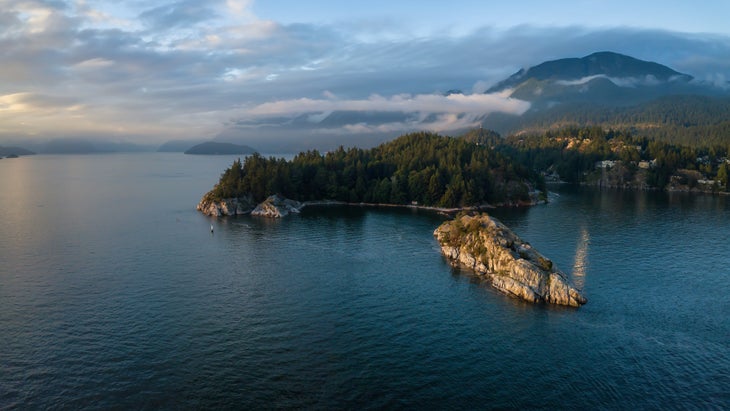 The Knee Knackering North Shore Trail Run is a small but prestigious 30-mile point-to-point race along the Baden-Powell Centennial Trail from Horseshoe Bay in West Vancouver to Deep Cove in North Vancouver. It started as a spirited group run with eight participants in 1989 but has since grown into a popular—albeit hard-to-get-into—race of 262 runners. It serves up stunning city, mountain, and ocean views as it sends runners on dirt trails, wooden plank bridges, and rocky ridgelines during a journey with 8,000 feet of vertical gain up and over three major North Shore mountains.
August 20, Kewwick, England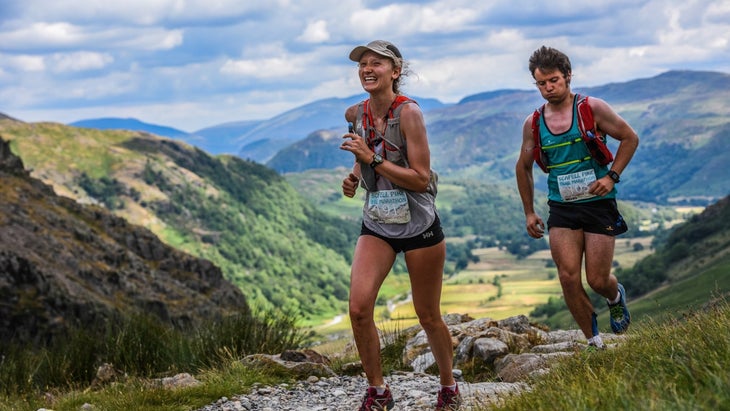 This 44K race through the English Lake District sends runners along lakeshore trails, through wooded valleys, and up mountain trails—including to the summit of England's highest peak (3,209-foot Scafell Pike)—and through Borrowdale, which has been called the most beautiful valley in England. With its vast trails and unique challenges, the Lake District should be on the bucket list of every trail runner. There are dozens of events to choose from, ranging from historical local pub challenges to internationally competitive races, but this is one of the best.
August 28, Courmayeur, Italy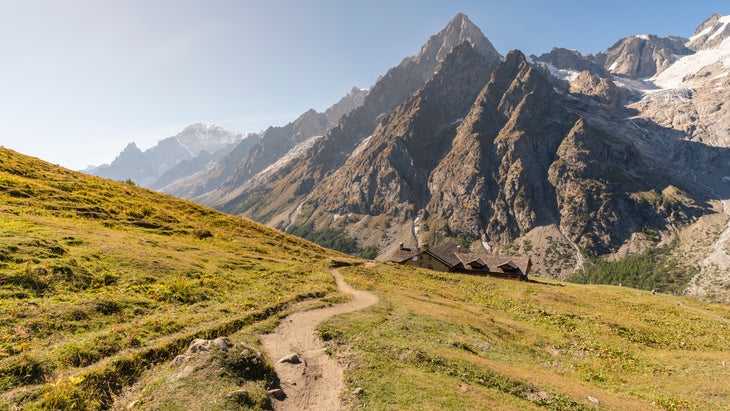 If you're not already signed up for one of the marquee races in the UTMB World Series Finals in Chamonix, France—or if don't ever think you can qualify—you can still be there for the most exciting week in trail running and run the ETC 15K on August 29 in Courmayeur, Italy. Held in the next valley over from Chamonix several days before the week's bigger races (TDS, CCC, OCC, UTMB), the ETC is a rigorous 9-mile race through the beautiful Aosta Valley with 4,000 feet of elevation gain and stunning views of the south side of Mont-Blanc (called "Monte Bianco" by Italians). After that, you can casually explore the trails in the Chamonix Valley and watch the championship races unfold.
September 8-9, Interlaken, Switzerland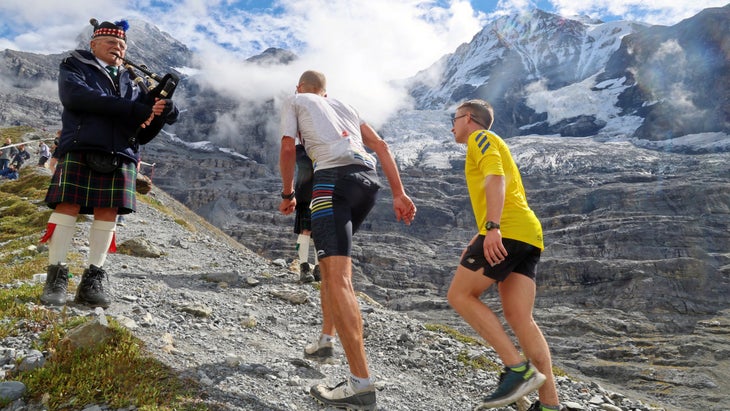 The Jungfrau Marathon is a classic European race in the heart of the Swiss Alps that begins in the resort city of Interlaken and then begins a 6,000-foot vertical climb through the mountain village of Lauterbrunnen and the 1,000-foot Staubbach Falls and finally to the breathtaking finish (and festive post-race party) under the iconic 13,600-foot Alpine peaks of Mönch, Eiger, and Jungfrau. You can run or hike back down after enjoying the lavish post-race spread, but you can also hop a train at the Eigergletscher mountain top railway station.
September 30-October 1, Puerto Natales, Chile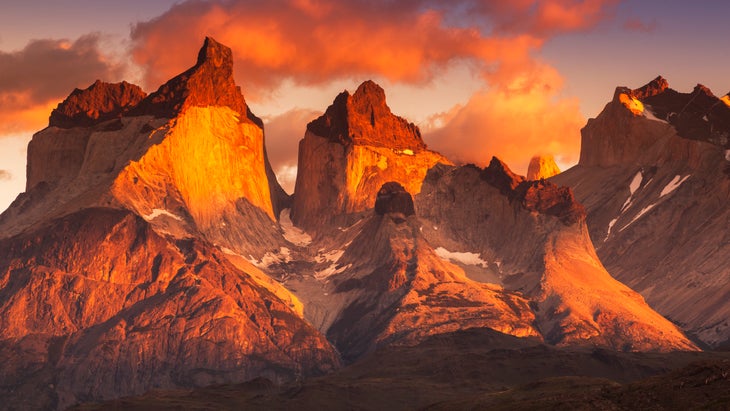 This event is set in the Andes Mountains in Western Patagonia region near the southern tip of Chile. Although the Ultra Paine races are no longer set within Torres del Paine National Park, the famous massive granite pillars of the park serve as a stunning backdrop to each of the event's eight race courses (7K to 125K) set on adjacent trails and dirt roads. It takes a long flight to Punta Arenas to get there, but it's a magical place and worth it, especially if you take time after the race to hike in the park to see the massive glaciers.
September 30, Dublin, Ireland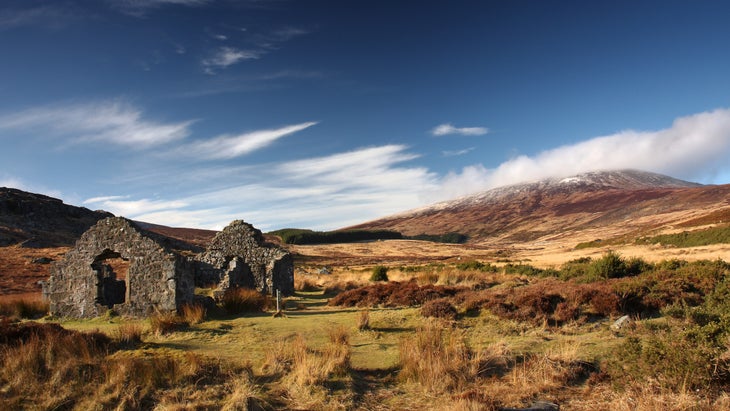 EcoTrail is a growing series of international races that incorporates trail running adjacent to renowned cities with the goal of allowing participants to run through natural environments while also experiencing the rich cultural heritage and history of each city and surrounding region. It began with a race in Paris in 2009 and now includes 10 events across Europe and Asia—this year's EcoTrail schedule includes events near Copenhagen, Geneva, Stockholm, and Putrajaya, among others—and each one offers distances ranging from 10K (6.2 miles) to 80K (roughly 50 miles). EcoTrail Wicklow has five unique courses between 19K and 80K on the famous Wicklow Way trail system along the east side of Ireland.
October 7, Jeju Island, South Korea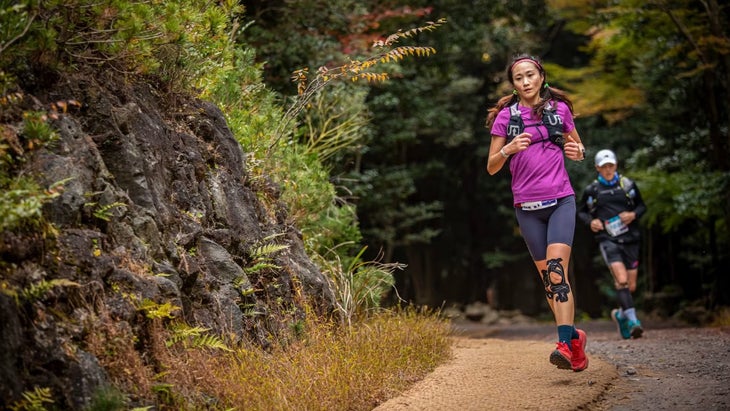 South Korea's best and most popular trail running event sends runners over a massive volcanic mountain—6,388-foot Mount Halla (a.k.a. Hallasan)—on a 100K journey across Jeju Island off the country's southern coast. Now part of the UTMB World Series, TransJeju also has 50K, 20K, and 10K races that run on dirt trails and stone paths through lower portions of Hallasan National Park. On each race, you'll see numerous Dol Hareubang stone statues that were carved from the island's porous volcanic rock beginning in the 18th century.
November 19, La Paz, Mexico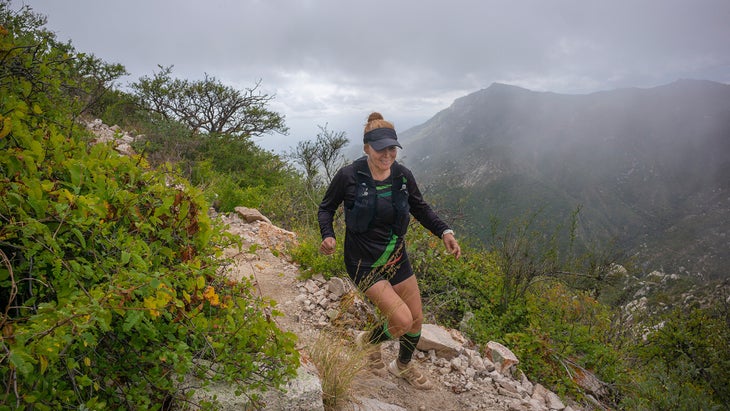 The 35K and 54K Don Diablo trail races traverse deep canyons and mountain passes as they send runners across the Sierra Cacachilas mountain range in Mexico's Baja California Sur region. Starting in the foothills above the local capital of La Paz in El Cajoncito and finishing on a beach in El Sargento on La Ventana Bay, the course features massive white granite boulders, hidden oases with water holes, and tall native palm trees. The race organization takes pride in being as environmentally responsible as possible with its erosion-proof hand-built trails, participant awards crafted from locally harvested mesquite wood, and organic, locally produced food and aid station energy drinks made from local honey, limes, and Sea of Cortez salt.
Lead Photo: Catherine Tétreault (Edition 2022)
Trending on Outside Online