Ragnar Puts the Team in Trail Running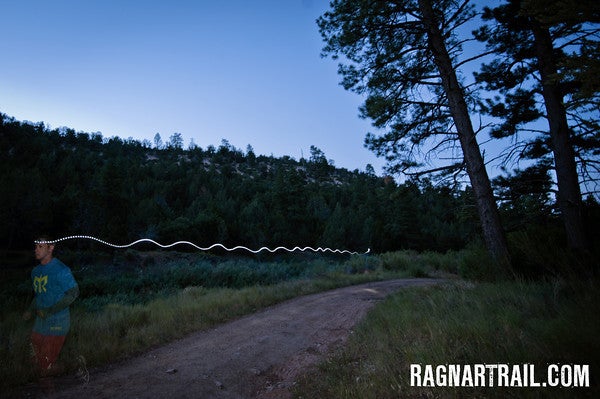 Heading out the door? Read this article on the new Outside+ app available now on iOS devices for members! Download the app.
On January 22, the increasingly popular relay running series, Ragnar, announced that it is partnering with Salomon to launch the world's first overnight trail running series. "For years we have dreamed of taking Ragnar to the trails and now it's a reality," says Tanner Bell, who founded Ragnar Events a decade ago with a 200-mile team road race in Utah. Since then, the series has grown to 15 events in the U.S. and Canada, with nearly 100,000 racers competing last year.
The new two-day trail series will feature 120-mile courses and teams of four to eight runners. Unlike the road series, in which teammates who aren't running drive by van to meet up with their runners at pre-determined transition points, Ragnar's trail relays will consist of three loops run out of a central base camp à la traditional 24-hour mountain bike races. Not only does this alleviate the discomfort of cramping muscles during long car rides, but it also caters to parent runners who want to bring their kids to check out the action. Simply pitch a tent, set up a few chairs, and voila—front row seats to the race. (Kids must be at least 12 to enter.)
The courses—a mix of rugged singletrack, dirt roads, steep climbs, and swooping descents—are designed to challenge both novices and experts. Salomon has created an online training program to help racers prep for the distance, which Ragnar expects will take teams about 20 hours to complete.
"At its core Ragnar, is about team bonding through shared struggle and accomplishment," says Bell. "Combining the ability to make running a team sport and taking it into nature—there is nothing like it on the planet."
The series has been more than a year in the works, and kicks off in Zion National Park, in Utah, on April 26-27. Four additional races are scheduled for West Virginia, Lake Tahoe, Scottsdale, and Temecula, California, in 2013.
Lead Photo: JASONLANIER