For International Women's Day, Let's Ditch the Hashtags
With all the performative "empowerment" of women runners on this day, let this be a moment where we demand real change, real structural transformation, and real joy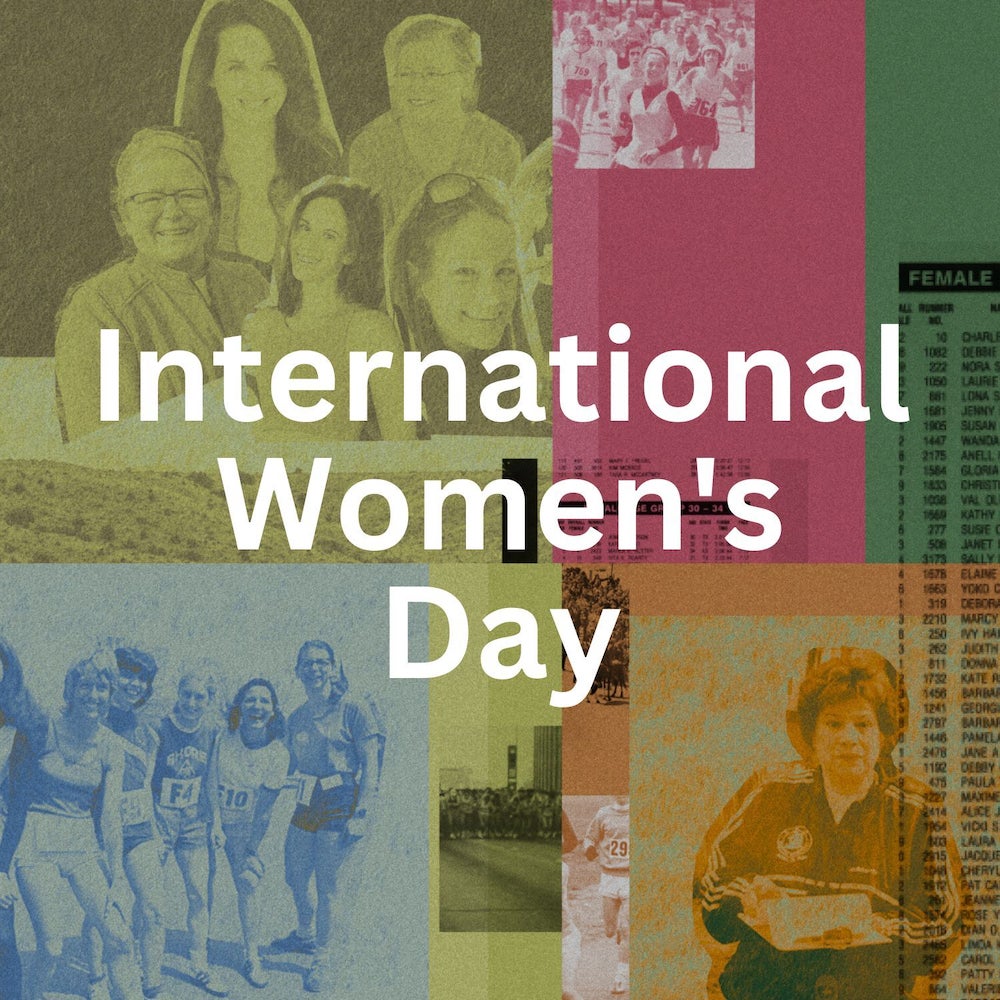 Melanie Mitchell(Photo)
Heading out the door? Read this article on the new Outside+ app available now on iOS devices for members! Download the app.
The fact that sport builds meaningful confidence for women is well-documented.
In a recent study from EY and espnW, 94 percent of women executives reported having a background in sport, while over half of them participated at university level. Also, 74 percent agreed that playing sports helps a woman progress faster in their career.
Today is International Women's Day, part of Women's History Month.
Today, we celebrate the many women who've led the charge in running, alongside current history-makers and those ensuring that the stories of women athletes will not be forgotten.
But, spoiler alert! This celebration will continue every month of the year, because, yes, women athletes and their accomplishments deserve to be championed every day. And for this, we say:
Enough already with the hashtags. 
Let's focus instead on the other 364 days of the year. Let's keep featuring stories by, for, and about women who are changing the world of sport and beyond, while extending our stories beyond running, too.
Head over to our new collection to meet climbers, triathletes, cyclists, and yogis from the Outside family, because the fight for even playing fields is common to all sports.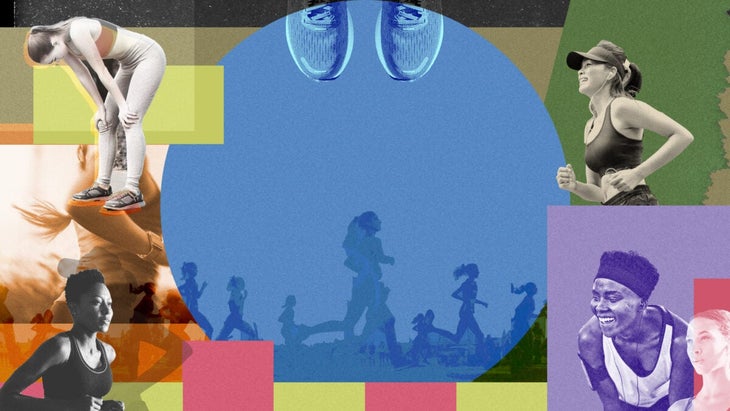 Here are six of our favorite articles on women in running:
Enough, Already by Zoë Rom
Enough with the motivational messaging and cut and paste platitudes on International Women's Day. We dive into why equality matters in sport, in life and beyond #IWD. This one is feisty; buckle up.
Preserving Women's Running History by Amanda McCracken
Women were written out of much of history because they were never written about in the first place. The podcast, Starting Line 1928, set out to do their part in preserving history by documenting oral histories of female distance runners.
Archiving Boston Memories and Empowering Women by Taylor Dutch
Gloria Ratti, chief archivist for the Boston Athletic Association, was present over the period when running saw the massive growth of female participants. She took her role far beyond her job description. She granted complimentary entries. She even had tampons at hand for any in need. Gloria Ratti is the archivist who quietly supported the female invasion at Boston.
Supporting Women, Literally by Malissa Rodenburg
Arguably the most impactful invention in women's sports, the sports bra has come a long way since it was two jockstraps sewed together. We follow the history of the sports bra from concept to marketplace and discover what supporting the girls really means.
Future History Makers by Dimity McDowell
The value of mentorship is priceless. The value of mentorship early in your career is infinite. Stef Strack founded Voice In Sport to provide mentorship to young female athletes looking to make the most of their athletic career as well as their life post-sport. With Alyson Felix on the VIS board, plus a host of Olympians and track athletes, VIS provides real, actionable mentorship and support for future history makers in running and beyond.
Running Their Way to Business by Kristin Jenny
If you can't find it, build it yourself. This reality has been the journey of many entrepreneurs, and the women we feature in our business roundup are no different. You'll meet apparel and running related businesses, race directors, service providers and medical professionals who have chosen to dedicate their careers to female health.
Enjoy our collection this March, and subscribe to Outside+ to read about inspiring women every day of the year.
Lead Photo: Melanie Mitchell