How Exoskeletons Will Change the Way We Run
Scientists have already created a device that reduces the energy cost of running and predict mainstream applications within four years.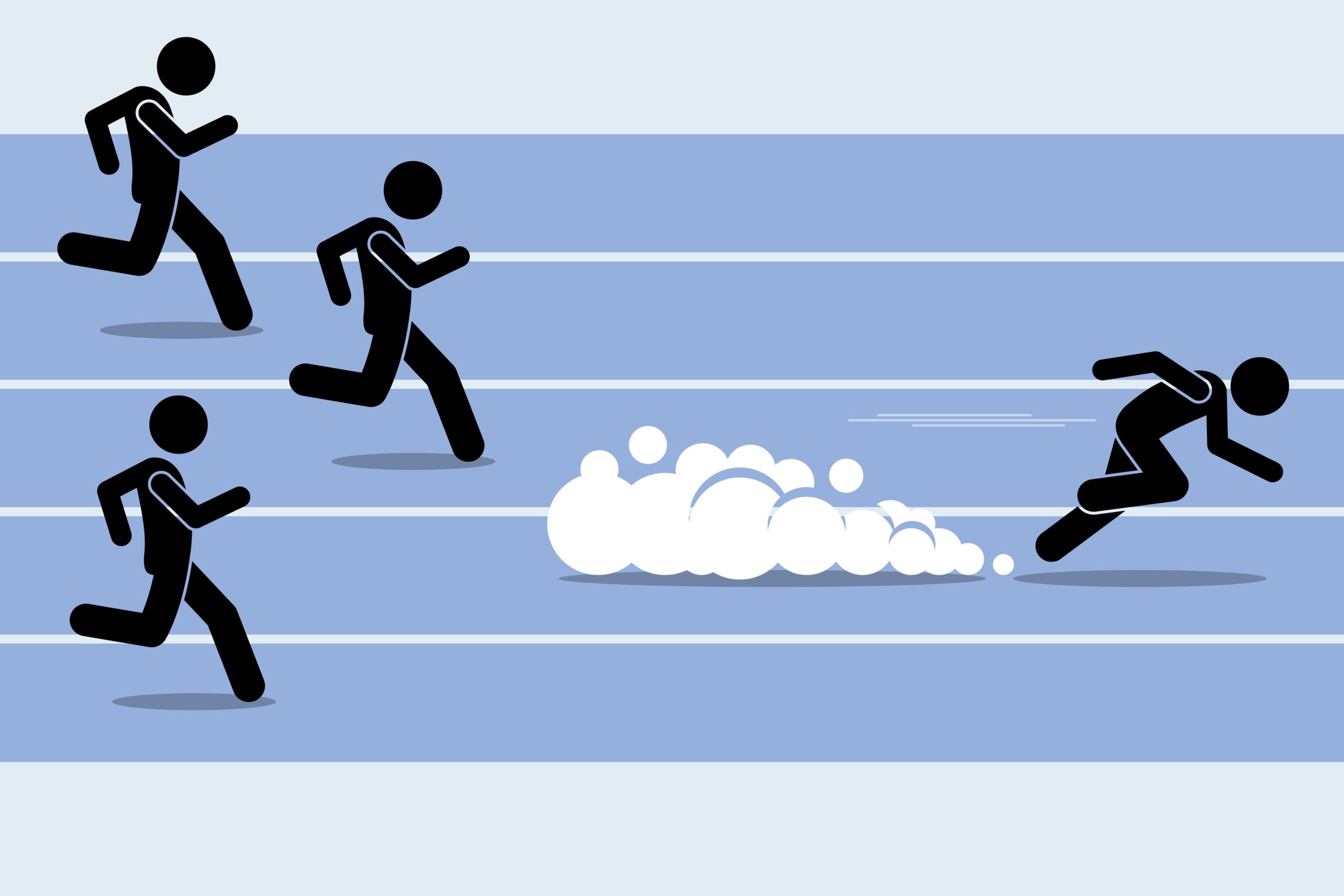 Heading out the door? Read this article on the new Outside+ app available now on iOS devices for members! Download the app.
Greg Sawicki is an associate professor of automation and mechatronics at Georgia Tech. His work focuses on robotic lower-limb exoskeletons designed to augment human locomotion. In other words, he's trying to make it easier to walk and run with the help of, say, an external Achilles tendon. He dreams of breaking three hours in the marathon someday—aided by one of his own inventions—and that is why he's stoked on an announcement from fellow researchers that may help bring his dream into reality sooner than he thought possible.
Last October, a team of Iranian biomedical engineers published a study in the IEEE Transactions on Neural Systems and Rehabilitation Engineering, a journal published by the IEEE Engineering in Medicine and Biology Society. In the study, they detailed the creation of a device that makes it easier to reverse the direction of the legs when running, reducing the metabolic rate required to run by 8 percent. Until this invention, powered exoskeletons had only achieved a metabolic rate reduction of just over 5 percent, and shoes about 4 percent.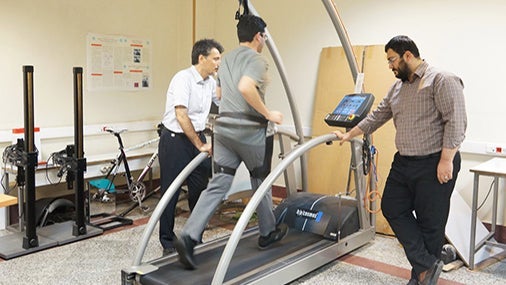 "What makes it so exciting," Sawicki says, "is that it takes an already efficient system—human running—and makes it even better without adding any external energy." How an 8-percent reduction in metabolic rate might affect mile pace is tough to say, Sawicki says, but the major takeaway is it could make runners fatigue less over time. This could lead to faster times over long distances and allow aging runners to keep up their training later in life.
"As we get older, our tendons get more noodley," Sawicki says. Those stiffness changes can drive up the energy cost of running. Biomedical researchers have been investigating the use of springs to do some of the energy storage and return that our tendons do.
It seems logical, but engineers have been trying unsuccessfully for over 100 years to create such an unpowered spring. Sawicki says imaging technology has allowed a better understanding of the relationship between muscles and tendons that led to this breakthrough. "There are spring mechanisms in the human body that make it so that our muscles, our power sources, don't have to do as much," Sawicki says. While we used to think of muscles as power sources, "many muscles are actually acting like clutches to hold onto tendons, which are like springs, so the muscles aren't really acting like engines or motors very much."
For example, "calf muscles don't do a lot of energy injection," Sawicki says. "Each time you take a step, the calf muscles activate to hold onto your Achilles tendon. Then imagine your Achilles tendon getting stressed by your body's momentum, and then that tendon returns the momentum to you at just the right time to push you off."
The Iranian exoskeleton invention is important because it can usher in a new era of studies done outside the lab, leading to applications more practical (think: military, physical labor) than theoretical. As for what it means for athletes, "rules are going to have to change," Sawicki says. This exoskeleton in particular wouldn't be easy to hide—it looks like a big wishbone coming out of the back of your waist.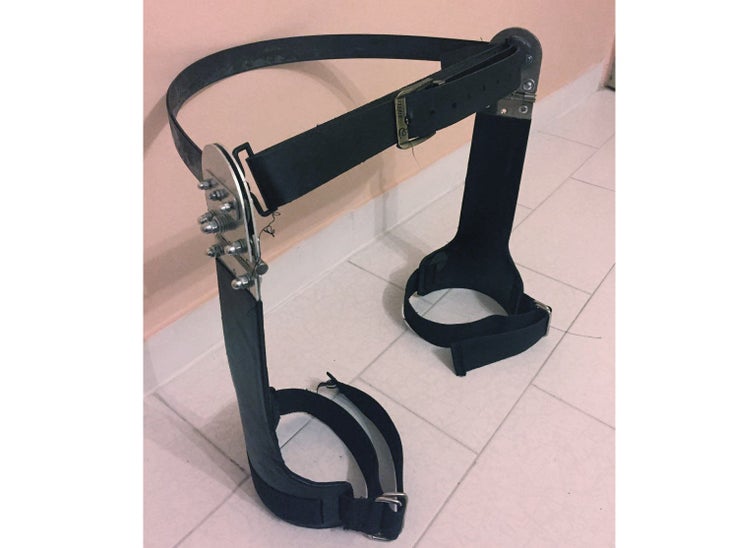 But researchers are already at work on soft exoskeletons that could eventually be hidden under normal running attire or integrated into running clothes. In fact, since that wave-making journal article made headlines 10 months ago, inventors made strides toward creating powered exoskeletons that aren't too cumbersome–more like a pair of very helpful shorts. TechCrunch recently profiled a pair from researchers at Harvard's Wyss Institute for Biologically Inspired Engineering that are "so low-profile you could wear [them] around the house."
When they truly become that comfy—Sawicki is putting a four-year timeframe on it—athletes might just be signing up for races in a new "augmented" category.
Check out the Wyss Institute's exoskeleton in their video below:
From PodiumRunner