Ritz on Running: Rebuild Running Speed
After training your endurance for a marathon or half, switch your focus to speed—to rebuild well-rounded fitness and take your next training cycle to new heights.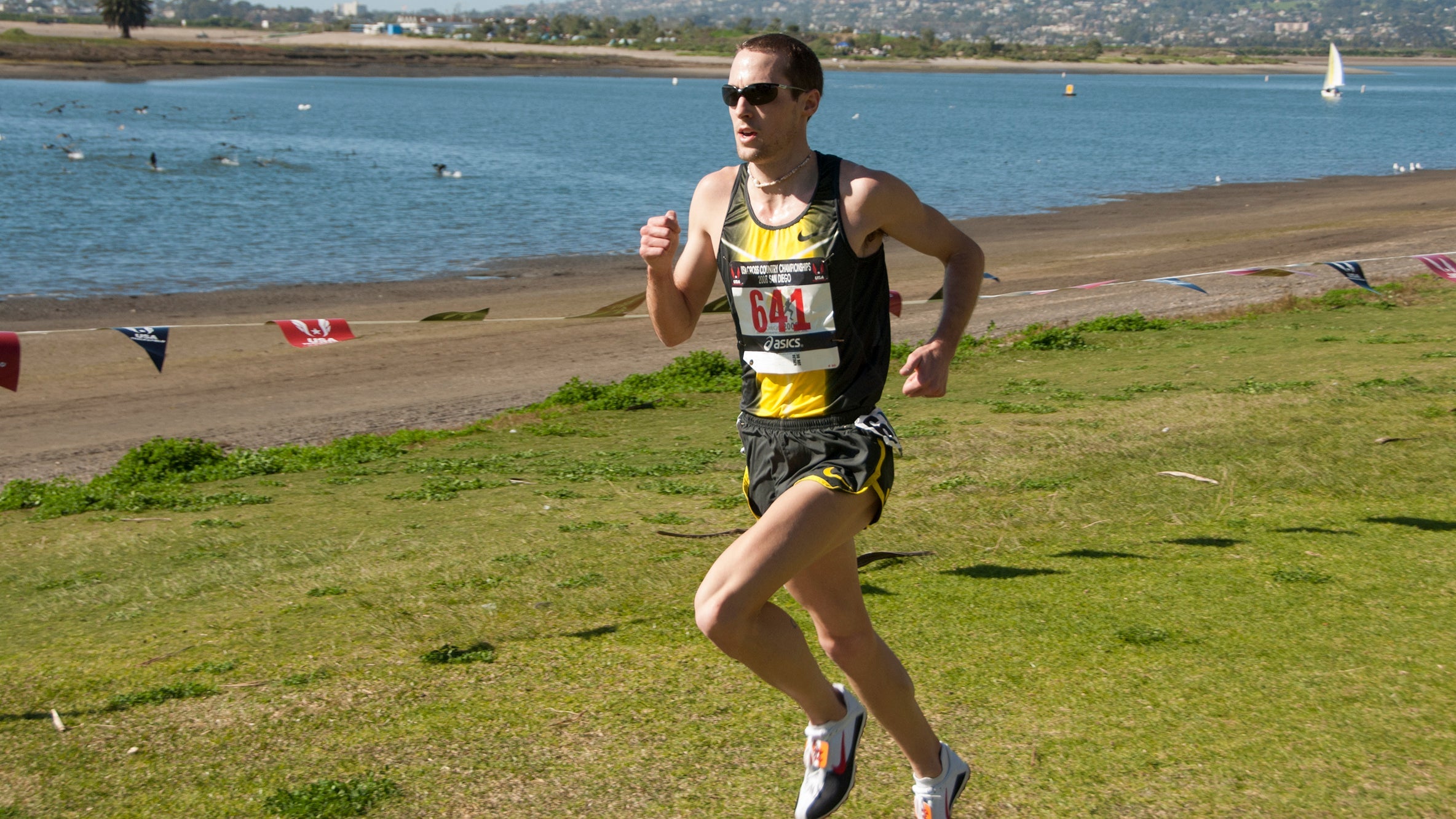 Heading out the door? Read this article on the new Outside+ app available now on iOS devices for members! Download the app.
After finishing the Boston Marathon the first thing on my mind was, I need a break! My body needed to recover and so did my mind. Recharging the batteries is essential to coming back stronger. I love the feeling of being in great shape, but after taking a beating I was looking forward to downtime.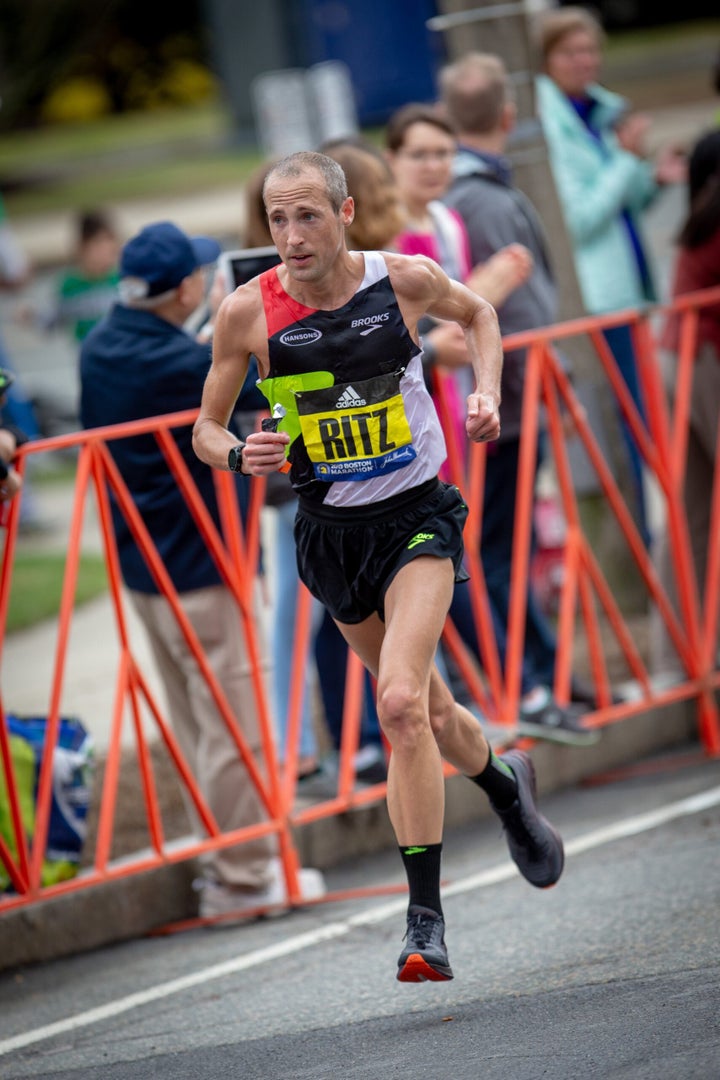 A few weeks later, however, I am now feeling the itch to get back into the full swing of training. I know I need to put something on paper. Without a goal, training can lack purpose for many runners, myself included.
But what happens now, in the next two months, matters just as much as my next marathon build-up. Little goals along the way are not only important for getting your mind back into race mode but they also can help the body work on what it is lacking after months of specific marathon training. Events like the marathon take tremendous dedication and training, but they also make us become very narrow-focused, and sometimes they leave us vulnerable and lacking important elements to maintaining a long career of racing.
That's not true just for the marathon training. It doesn't matter what event you are training for. At the end of any training cycle, your program becomes more and more specific to your needs during the distance you are planning to race.
If you are running track, you most likely spend the last few weeks and months really focusing on speed. You should never neglect your aerobic system but you start to take some of that "money out of the bank" in exchange for faster work. Likewise in the marathon, in the last months you start to train with more focus on the energy systems and paces that will become priority for race day over 26.2 miles. You will likely neglect the speed and athleticism that you worked on before you started turning to the specific work which sharpens you for race day.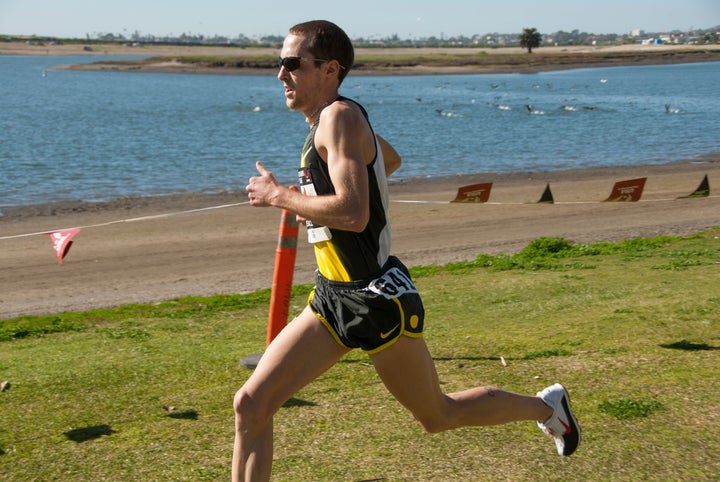 I believe strongly that the months after your peak race you should work hard at getting the body back to the middle ground. The focus returns to being well rounded and making sure you are looking at all parts of your training. Specific training needs to take a back shelf to making you generally prepared.
I have found the best way to accomplish this is by focusing on the opposite of what you have been training for in the preceding months. If it has been faster work, go back and get strong again with volume and aerobic training. If it has been long volume, work the shorter and faster end of the training spectrum. If you spend two months doing that, it will help bring your body and mind back into to general base fitness.
In the spring of 2009 I had run 2:10:00 at the London Marathon. I was coming off two consecutive marathon-training blocks. I ran the Olympic Marathon in 2008 in Beijing, finishing 9th in 2:11:59, and then spent early 2009 preparing for London. I got very good at running moderately fast for a long time. I could run 4:50–5:00 pace per mile for miles on end.
Here are some of the sessions I ran that spring straight from my training log, including 20K fartleks in under an hour, and a 20 mile tempo run at 4:54 pace.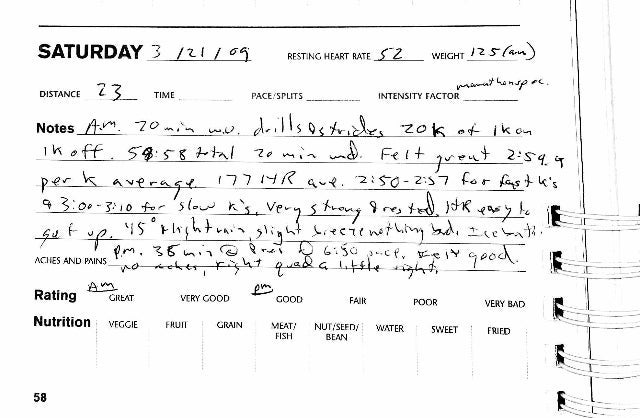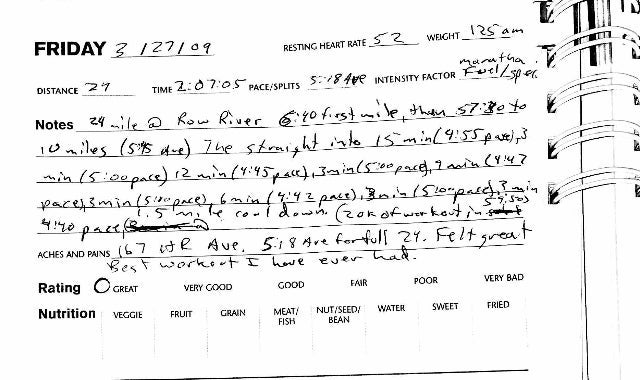 You can see the strength at marathon pace was there. However, I noticed that I was starting to have trouble running interval paces I used to hit with ease a couple years earlier. Some people would say keep building off that but I believe it is short sighted to go straight back into the same training after a marathon.
After a couple weeks of easy training I decided to work on the things at the other end if the spectrum. I got in the gym, started working on shorter faster intervals and laid out a racing scheduled that put me back on the track. I had been off the track, just doing road races for a couple years at that point, but I knew to have a long career I needed to go back to working on my speed, power and range of motion. Doing this was going to allow me to go back to the half marathon and marathon training I had been doing but at a whole new level. I would get back the power and speed I had lost over these years of marathon-focused training.
Here is a snapshot of my quality training sessions for the couple of months leading up to my American Record 12:56 in the 5000m, which I ran in Zurich on August 28.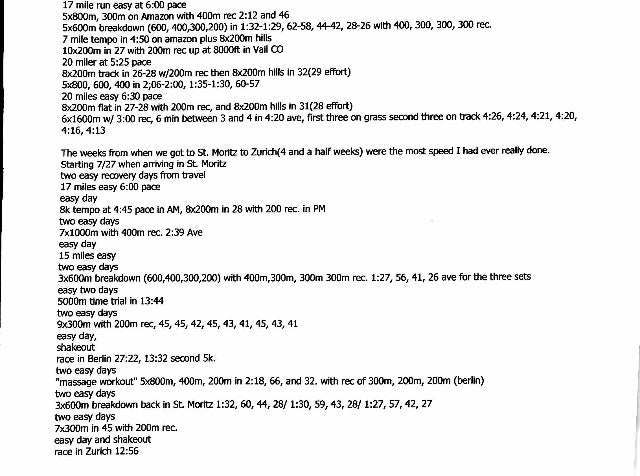 As you can see, I maintained small doses of the tempo and long run work that I had done, but the focus shifted completely in the opposite direction with lots of interval work from 200m to 800m and "breakdown" workouts of 600/400/300/200. The aerobic base I had built was good, and it made me strong, but if I would have continued down that road and stayed in the marathon cycle I would have been out of the sport years ago.
Instead, after I ran that summer of speed and power, I was able to come back and run half marathon workouts I never could before. My mileage went back over 100 miles a week, and in the weeks leading up to the World Half Marathon Championships in Birmingham, England, that fall, I ran 9 x 1 mile in 4:20 with 500m rest, and a 16k tempo run in 45:03 (4:33 per mile pace for about 10 miles). I went into the World Half marathon Championships with high confidence, and was able to win a bronze medal in 60:00—a PR by almost 90 seconds.
The change in training stimulus really revived my training and took my ability at the longer distances to a new level.
Switching your focus to different goals for a short period of time will not only help you work on the parts of your trained you had neglected, but it will make you excited for a different challenge. Training can become monotonous after years of doing the same thing. The same workouts don't give you the same benefits. So get out of your comfort zone and go the opposite direction for a little bit. When you come back, you'll be better and more excited than ever.
From PodiumRunner