Outdoor Exercise In Nature Enhances Health And Well-Being
A new study confirms that outdoor exercise is good for you, and quantifies how much you need.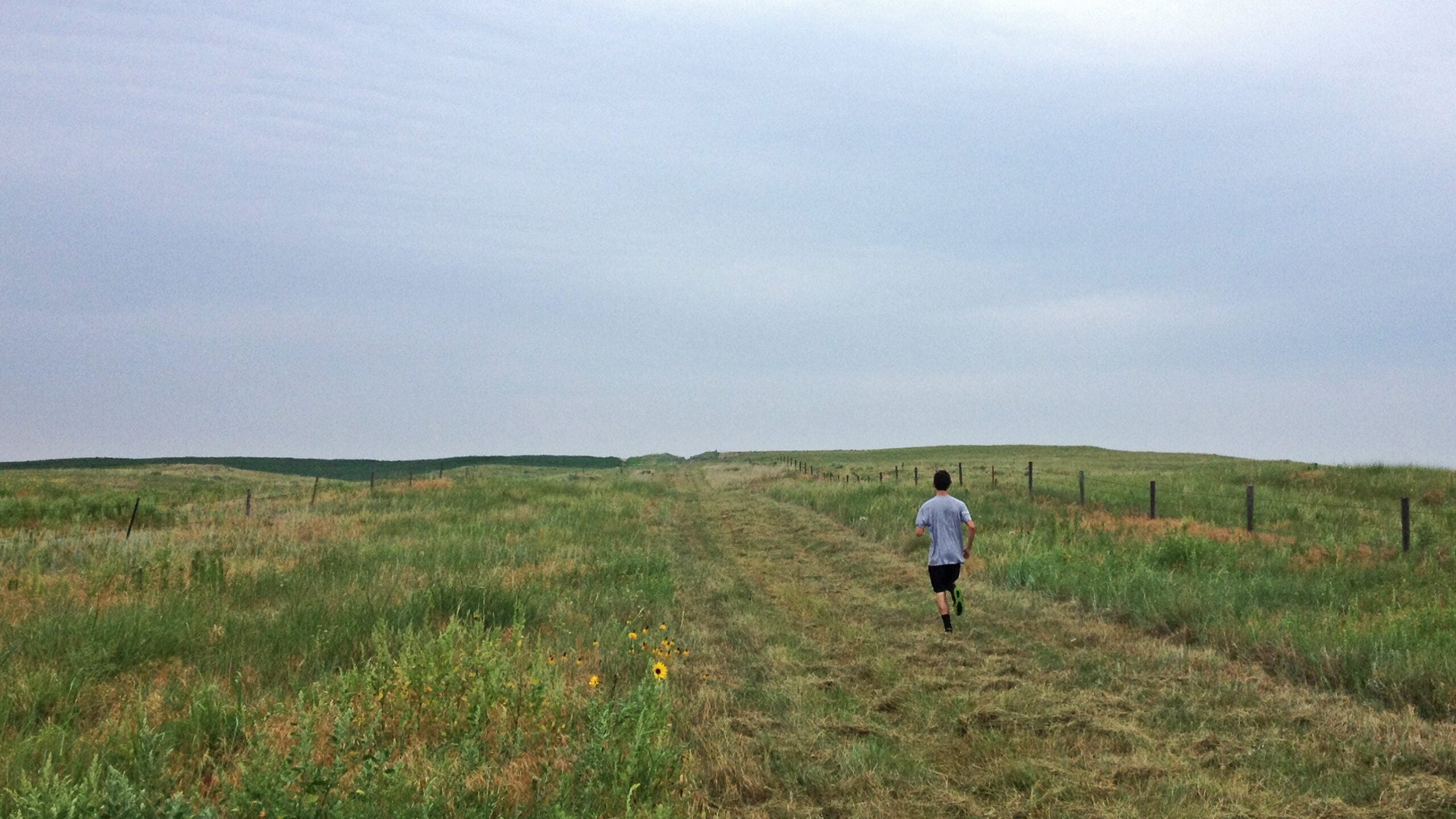 Heading out the door? Read this article on the new Outside+ app available now on iOS devices for members! Download the app.
A new study from Nature/Scientific Reports has found what many runners already know to be true: that outdoor exercise is good for you. The study is nonetheless the first to put a "number" to the threshold amount of outdoor exercise for enhanced mental wellbeing and health. That number is 120 minutes/week.
In their investigation of more than 19,000 adult British citizens, the researchers concluded that 120 minutes/week of outdoor activity enhances well-being by 23 percent and self-reported health by 59 percent vs those who spend less time outdoors. Importantly, it's the first paper to report time-engagement in outdoor activities vs proximity of nearby green spaces.
The results held steady across a range of analyses including: male/female; young/old; high/low income; those who met exercise guidelines and those who didn't; and those who had multiple outdoor experiences per week vs those who took one long walk.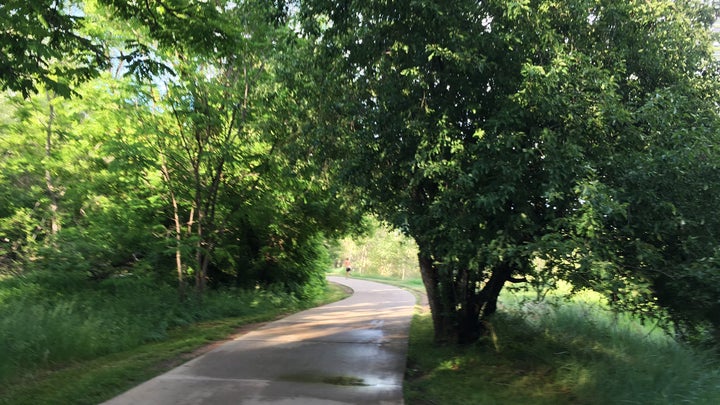 "We interpret the size of the nature relationship to be meaningful in terms of potential public health implications," concluded the investigators from the University of Exeter [England] Medical Center and other Swedish and U.S. groups.
The researchers hope their results, especially the 120-minute threshold, will motivate more people to pursue outdoor time in nature. They note that fitness guidelines have long presented threshold targets–150 minutes a week of low-intensity exercise like walking, or 75 minutes/week of vigorous exercise like running.
Over the last decade, more and more scientists have delved into the subject of Green or Nature health. In the last three years, the topic has reached the public consciousness through increased mass media coverage. Just last month, Outside magazine ran a big cover story titled "Science's Newest Miracle Drug is Free." The story explored the link between exposure to the natural outdoor environment and good physical and emotional health.
In 2017, an Outside writer named Flo Williams completed her popular and well-reviewed book, The Nature Fix: Why Nature Makes us Happier, Healthier, and More Creative. The New York Times said the book presented its case "with the zip of a trail runner covering a lot of ground sure-footedly—breezy enough to draw in the lay reader, thorough enough to satisfy the expert." In this video by Williams, she explains "What happens when you spend just 5 minutes in nature."
Of course, many veteran runners would argue that it's their sweat and high heart rate–not the location, treadmill or outdoors–that produce so many positive benefits. The authors of the Nature study acknowledge this could be a factor. But they also believe nature has independently healthful effects. In Japan, for example, it has been found that "forest bathing" (shinrin-yoku), or simply meditating in a peaceful outdoors setting, produces strong effects despite the lack of deliberate exercise.
In 2011, a British research team tried to tease out possible differences between outdoor and indoor exercise. They performed a systematic review that turned up 11 experimental trials. In most, the subjects were walkers. Three involved runners. The team concluded that outdoor exercise produced "several promising effects which are not seen following the same exercise indoors." They admitted, however, that the quality of the studies they reviewed was not high.
Ardent trail runners often speak of their attraction to the natural environment. Earlier this year, a researcher from Cardiff University in Wales, published the results of her combined questionnaire and case-study interviews with trail runners from Wales and New Zealand. The author, Sara MacBride-Stewart, concluded: "Natural landscapes do appear to play an important role in facilitating and promoting exercise, and in sustaining this engagement. Off-road running appears propelled by a sense of the importance of landscape not found in other accounts of running."
Two months ago a Dutch team released their results relating to the questionnaire responses of 2477 half marathoners from The Netherlands. Respondents were asked to rate their reaction to the outdoor environments they trained in. All runners reported that "the attractiveness and restorative capacity of the running environment" were important, but there were differences between veteran runners and beginners. The beginners placed a higher value on their running environment. The investigators concluded: "In order to keep novice runners involved," they should be directed to run in "attractive, green, and lively spaces."
Green is not the only positive color in the natural environment, according to several studies.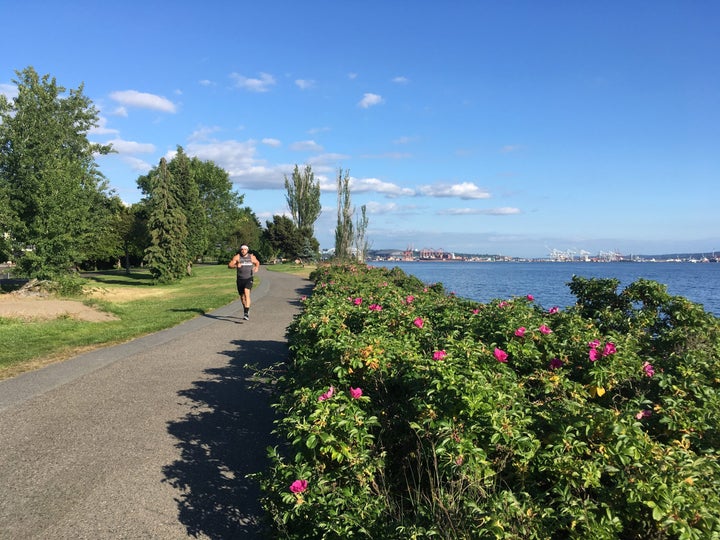 Blue rates highly, too, presumably because the color harkens to both sky and water. In one New Zealand paper that asked subjects to rank how they liked various nature photographs, "scenes containing water were associated with higher preferences."
It makes you wonder if gyms and home treadmill spaces might improve the exercise experience by simulating natural spaces.. I couldn't find any studies looking into this, but the large paint company, Sherwin-Williams, has ideas for you. On one web page, it lists "the 8 best workout room colors."
For maximum intensity runs, you should choose "Dragons Blood." For a cool and fresh vibe, go with "Harbor Haze." To escape the feeling that you're trapped indoors, opt for "Green Earth."
Or, as an alternative, take a run outdoors and appreciate the weather and colors, whatever they might be.
From PodiumRunner
Trending on Outside Online