How Long Should You Go During Marathon Training?
Your longest run during marathon training depends on your history, strengths, preferences, how fast you run, and what else you do during the week.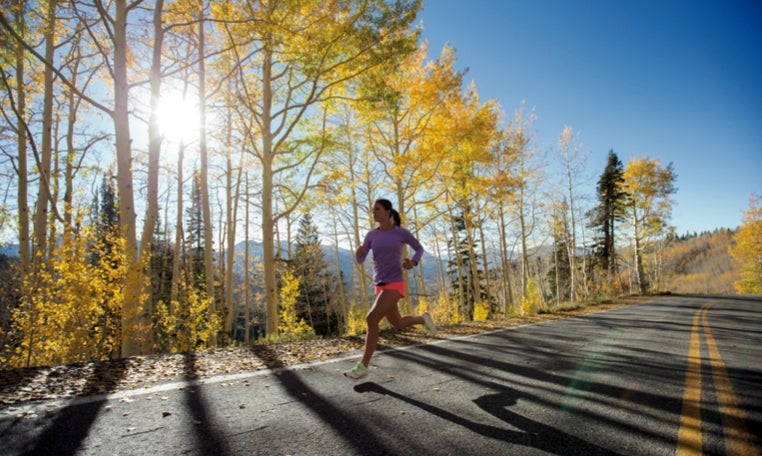 Heading out the door? Read this article on the new Outside+ app available now on iOS devices for members! Download the app.
How long do your longest training runs need to be in order to be ready to run a marathon? That's a good question, without a simple answer.
35-year-old nurse practitioner Caroline Bauer toes the line after logging up to nine runs of at least 20 miles during the latter stages of her training plan. That's six more than the standard three 20-milers many marathoners put in, but then again, Bauer isn't your standard marathoner. She's knocking on the door of an Olympic Trials qualifier, having run  2:47:03.
Bauer is something of an outlier, yet emblematic of the fact that marathoners come in all sizes, shapes and abilities, with a wide range of goals. What works for a beginner won't work for someone as experienced and fleet-footed as Bauer. For years, most marathon programs geared toward recreational runners suggested two to four 20-mile runs were necessary, but now many coaches are backing away from that. The $64,000 question, though, is how do you figure out the right long-run formula for your particular needs?
"The mistake I see most often is that people put in too much mileage," says Dennis Barker, the former head coach of Team USA Minnesota who has guided numerous runners to U.S. Olympic Trials Marathon qualifying times. "Then they end up in a downswing on race day, rather than an upswing."
Philadelphia-based coach Kristy Campbell of Run the Long Road Coaching, sees this phenomenon, too. "I'll sometimes get those clients who want to add on miles three weeks out from race day, mostly for the mental boost," she says. "If everything has gone well and they are feeling good, I'll probably let them."
Both coaches, however, have the philosophy that quality work in the form of goal paced miles should trump mileage for mileage sake. "For more experienced runners with big time goals, I like to see faster runs in the 16- to 18-mile range, rather than more 20s," says Barker.
Campbell, a Boston qualifier, has made these changes to her own training over time. "I used to do five or six 20s but now I don't do more than four," she says. "Instead I focus on goal pace runs around 16 miles or so."
This seems to be a trend among coaches. Popular programs like the Hanson's Method and McMillan Running, while very different, both incorporate some faster-paced long runs. McMillan alternates fast-finish runs in the two-hour range with easy long runs that max out 30 minutes longer than a runner's goal marathon time. Hanson's, on the other hand, keeps long runs to 16 miles max, emphasizing quality miles with each one.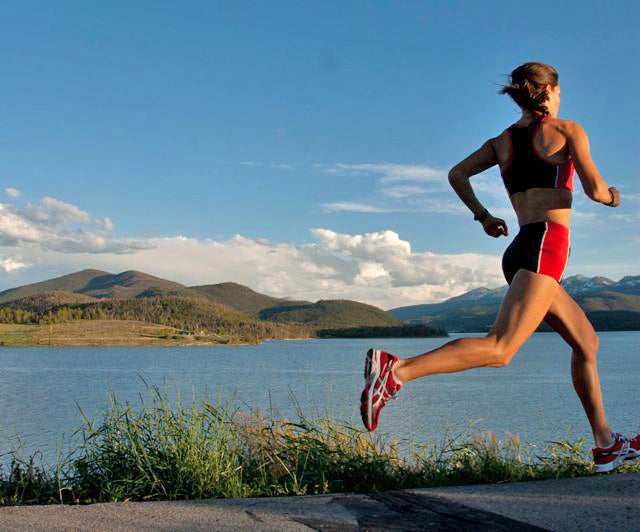 Many coaches like to consider time on feet when determining long run distances, as well. Jason Fitzgerald, a 2:39 marathoner and owner of Strength Running, keeps this front and center when he writes marathon programs for clients. "I'm a big believer that if running 18 miles is going to require you to be on your feet for three-and-a-half hours, then it's not doing you any good," he says. "At that point, the injury risk is outweighing the benefit."
Fitzgerald says that for runners at the slower end of the spectrum, there are plenty of ways to structure long runs to make it through 26.2. "I don't have newer, slower runners do more than a couple of 20s," he says. "Instead, we get creative with picking up the pace a bit in some of the mid-range runs."
Building on a Base
Before moving any of his clients into specific marathon work, Barker likes to see them establish a good base. "I look at marathon training in two phases," he says. "The first is general conditioning and base building so that when they go into the marathon phase, it won't wear them down."
Fitzgerald agrees with this approach. "I like to see runners go into marathon training with long runs that are already pretty high, like 15 or 16 miles," he says.
With base established, runners and coaches can then drill down into more specifics with their training. Campbell considers a whole host of factors when determining how many and how far long runs should be. "I like to know how quickly someone recovers from long runs," she says. "For instance, can they still do speed work the following week or are they feeling flat?"
Injury history is another factor she weighs. "If I've got an advanced marathoner who has a high number of past injuries, I'm not going to throw them a bunch of 20s because I know it will put them at risk," Campbell says.
This is one of the lucky cards Bauer seems to have drawn, and likely one of several reasons she can handle the high number of 20s in her build up. "I naturally have good running economy, falling right into a 180 cadence," she says. "But I do many things to balance out my high mileage."
These include core and strength work sessions three times a week, and making sure rest is a priority. Her training plan, while rigorous, also incorporates cutback weeks. "I use Pfitzinger's Advanced Marathon plan which means I do three, four- to five-week meso-cycles," she explains. "The first three to four weeks of each cycle is high mileage, around 75 to 80 miles per week, and then the final week is much lower."
Coaches agree that whether you can handle multiple 20+ mile runs or top out at 16 or 18 with more quality in the mix depends on your history, strengths and preferences, and is less important than toeing the line healthy and confident.
Originally published October 2016
From PodiumRunner