We Strongly Encourage You to Try Streaking
One mile a day is all it takes to join this growing national club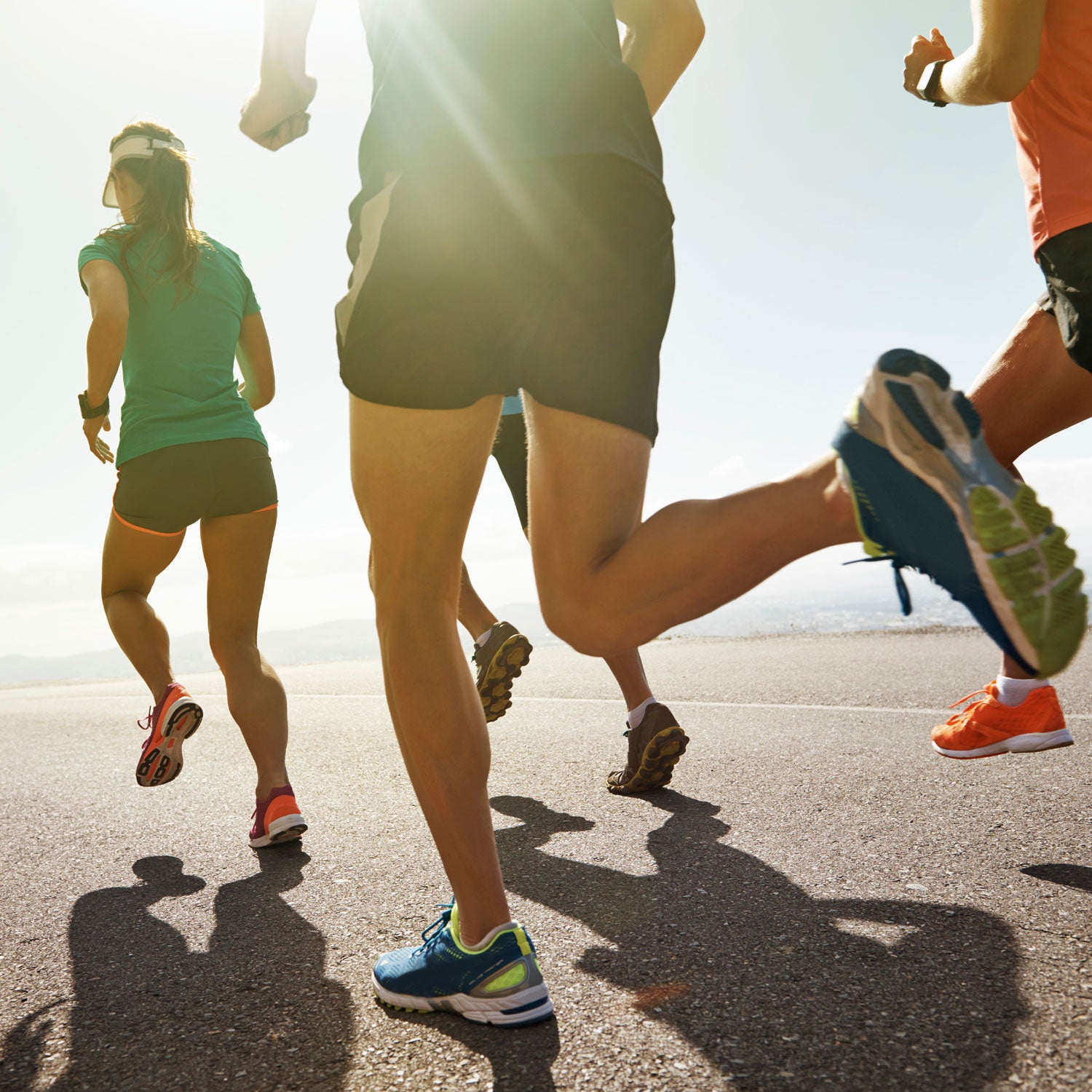 Heading out the door? Read this article on the new Outside+ app available now on iOS devices for members! Download the app.
Mark Washburne, president of the United States Streak Running Association, has run at least three miles every day since December 1989. A professor of history at New Jersey's County College of Morris, Washburne has only the 84th longest running streak in the country, behind, among others, Jim Pearson, whose streak began in February 1970, and John Sutherland, who owns the longest active streak in the country, at just shy of 46 years.
Streak running, in which runners must cover at least a mile every day, is experiencing something of a mini-boom. For several years after its creation in 2000, USSRA counted membership in the 10s, but the group has recently expanded its ranks to 2,500. Washburne thinks social media has made learning about streak running easier, and he also credits a Runner's World campaign, which encourages its readers to run daily between Thanksgiving and Christmas, with introducing the concept to a large audience.
Washburne's own streak started on a long business trip to Detroit. He made sure to run each day while he was out of town, and when he got home, he realized he was approaching the longest streak of his running career, 50 days, and decided to see how much further he could go. More than 9,000 days later, he's still at it. 
Runners need only cover a mile per day to qualify for a streak, but many streak runners run considerably more. "We have a big group that's into lifetime mileage," Wasburne says. "We have a guy named Craig Davidson, who is from Phoenix, who just did 200,000 lifetime miles." (Davidson's streak began in 1978.)
Inevitably, after a while, almost every streak runner ends up training through injury or illness. Several years ago, I wrote about a streak runner named Ronald Kmiec, whose 32-year streak was ended by a heart attack. Short on mileage the day he was hospitalized, Kmeic tried to sneak outside for a run, but a nurse caught him before he made it to the door. Kmiec, who was then 65, agreed to take a few months off to recover, but he started running again and has a new streak, now more than seven years long. 
But stories like Kmiec's aren't what streak running is about, Washburne says. "People either classify us as obsessed, and they focus on the injuries. Or, as we like to spin it, it's that we're dedicated," he says. "It's a healthy lifestyle we're promoting. Just a mile a day. For most people, that's 10 minutes a day. For most it's not a big burden." 
Lead Photo: iStock