Why Does Running Make Me Poop?
Without fail, I have to use the restroom sometime during my morning run. Why is that? And is there anything I can do to keep it from happening? I'm afraid to go on group runs because of it.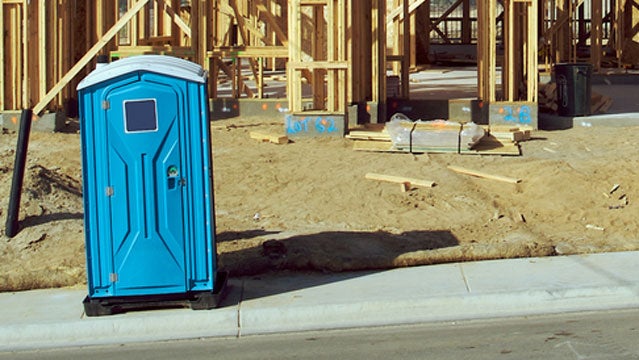 Heading out the door? Read this article on the new Outside+ app available now on iOS devices for members! Download the app.
The problem you're describing has to do with your lower gastrointestinal tract. According to a review of gastrointestinal problems in distance running published in the International SportsMed Journal, 37 to 71 percent of runners experience similar symptoms. Therefore, it's highly likely that you won't be the only person on your group run scanning for a port-a-potty or suitably fluffy bush. In fact, pro runners aren't immune to this issue either. The review states that one elite marathoner stopped during a race at mile 22 to use the restroom, then went on to win. However, she somehow cut 30 meters off of the course in her mad dash for the toilet and was therefore disqualified and unable to claim the $41,000 prize money.
"The up and down movement of running coupled with the body's temperature increase—think about it as a bit of an egg beater effect, just kind of emulsifying the bowel contents," says Dr. Stephen Simons, author of the review cited above, and director of the sports medicine fellowship at the St. Joseph Regional Medical Center in South Bend, Indiana. The result: the urge to evacuate your bowels.
But there are a few things you can do in an attempt to avoid an uncomfortable situation.
"If you have the opportunity to get something in your mouth to get the bowels moving before you run," Simons says, do it. It doesn't have to be much. Just a cup of coffee or tea can start the gastrocolic reflex, a function that's triggered when you "put something in up top, then it sets off a wave through the gastrointestinal system all the way through the bottom," Simons says.
Getting rid of your bowel contents before you run, Simons points out, is the best option. If you can't, he recommends staying away from foods that pass through the GI tract easily before your run, like apple juice. You could even try using medications meant to slow down the bowels, like Imodium, though downing meds could be a gamble. "It might hold on just enough, then explode at a bad time," Simons warns.
If this problem has been plaguing you for a long time, you've probably already developed a running route with designated pit stops. At one point in time, Simons points out, a 10K in Dowagiac, Michigan, included "poop sheets" in the race packets that marked opportunities for relief along the course.
If you just can't shake the issue, know this: you may be at lower risk for colon cancer because of it. "In people who run, bowel content is not present as long in the colon, so the lining—the mucosa—is not exposed as long to those metabolic byproducts. Consequently, there appears to be less colon cancer in runners," Simons says.
THE BOTTOM LINE: Eat and/or drink something before you run to get things moving. If you don't have time, try starting your run with a quick out-and-back so you'll be close to home when nature calls. If all else fails, you could try medications made to slow down the bowels, but do so at your own risk.
Lead Photo: Andy Dean