American Airlines Goes to War with Orbitz
US Airways flights to be withdrawn September 1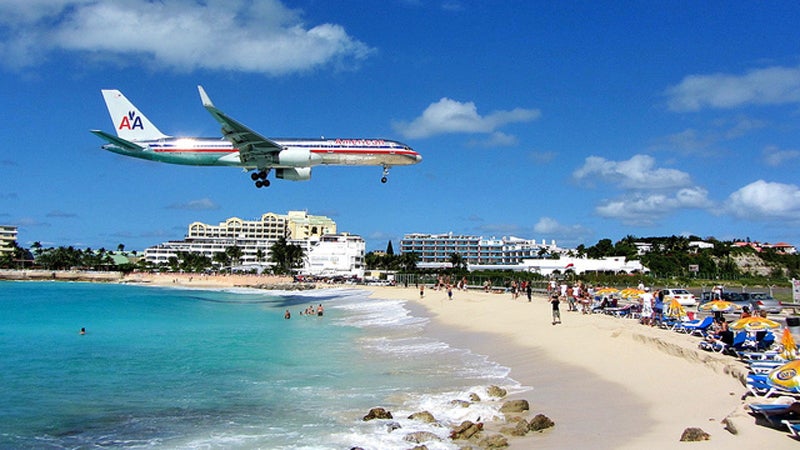 Heading out the door? Read this article on the new Outside+ app available now on iOS devices for members! Download the app.
American Airlines pulled its flight listings from Orbitz websites on Tuesday after fee negotiations came to an impasse. The airline will also remove its US Airways fares this coming Monday.
North America's biggest airline in terms of traffic has struggled to keep up with low-cost carriers' fares featured on the travel agency's websites, which include CheapTickets.com, Orbitz.com, and Ebookers.com. To remain competitive, AA has pushed Orbitz for lower listing and booking fees so it can rationalize lower fare prices, but the two companies failed to reach a mutually agreeable contract.
"On both the cost side, the efficiency side, and the ability to deliver the product offerings we want, Orbitz just couldn't do it," said AA chief operating officer Robert Isom.
The divorce will definitely affect fliers' ease of travel, but both companies insist they don't need each other. Orbitz VP Chris Chiames insists the agency "offer[s flights from] hundreds of airlines which are eager to capture the revenue American is choosing to forego." On the other side of the aisle, AA president Scott Kirby claims "there are a multitude of other options available for our customers, including brick-and-mortar agencies, online travel agencies, and [American's] websites."
AA tickets purchased through Orbitz are still valid, though travelers should note that any changes should be made through American. Customers using the Orbitz for Business portal will still be able to purchase AA and US Airways tickets through the agency. 
AA has unlisted itself from Orbitz websites once before. The airline pulled its fares from Orbitz and Travelport websites in 2010 as a result of legal issues, but a judge later ruled that AA had to list on Orbitz. At the time, Orbitz reported that 5 percent of its revenue came from American ticket bookings and fees; neither company was willing to update the numbers this time around. Orbitz has, however, acknowledged that it doesn't see the companies making up.
Of note: Although third-party booking sites often offer the cheapest fares, they don't offer the same amenity search options (like seats with extra leg room) that airlines' upgraded websites do. Market research firm PhoCusWright predicts at least two-thirds of all commerical travel bookings will soon be conducted through airline websites. The lesson? If you want to make sure you get all the seating options you want, do it through a company website, where you can get a fare unaffected by external fees.
Lead Photo: Richie Diesterheft/Flickr