Bay Area Allstars
Inspiring ideas from Bay Area inventors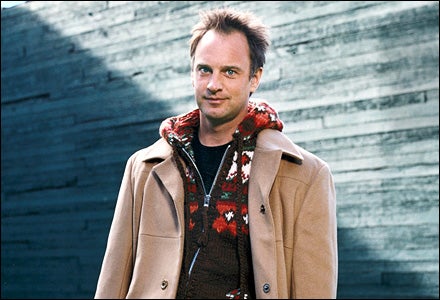 Heading out the door? Read this article on the new Outside+ app available now on iOS devices for members! Download the app.
THE REBEL
Jason Salfi
OWNER, COMET SKATEBOARDS
A typical skateboard deck is a sandwich of unsustainability: chemical epoxies pressed between layers of overlogged maple and coated with toxic varnishes. In 1998, Salfi cofounded Comet Skateboards (cometskateboards.com) with the goal of creating a greener board. At its solar-powered San Francisco factory, the company makes decks with Forest Stewardship Council–certified wood, then builds the boards in Oakland with water-based glues and coatings. This fall, Salfi, 36, plans to launch a biodegradable board made of plant-based composite material.
Perry Ellis Pieced Topcoat ($395; perryellis.com); Chamula Hooded Full-Zip Sweater ($220; megcompany.com); Gap Classic T ($15; gap.com); Earnest Sewn Rotton jeans ($198; earnestsewn.com); Nike Dunk Low Premium iD ($100; nike.com)
Jason Mendez
SENIOR DEVELOPMENT ENGINEER, TESLA MOTORS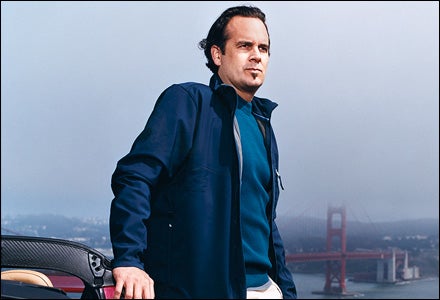 Can Silicon Valley–based Tesla Motors (teslamotors.com) give the electric car a much-needed jump start? Mendez, 38, who joined Tesla in 2005, says yes, citing key numbers for the company's Roadster (MSRP: $98,000), which goes into production this fall, as proof: 100 percent electric, zero to 60 in four seconds, 200-mile-plus range per charge. Think Porsche crossed with Prius. Further evidence: The technology used in the lithium-ion battery pack Mendez helped design is now being sold to other forward-thinkers, including Norwegian car company Think, which signed a $43 million deal.
Nike Sphere Jacket ($150; nike.com); Quiksilver Blue Collar pants ($45; quiksilver.com); Vans On Shore boot ($80; vans.com)
Jay Foster
OWNER, FARMER BROWN RESTAURANT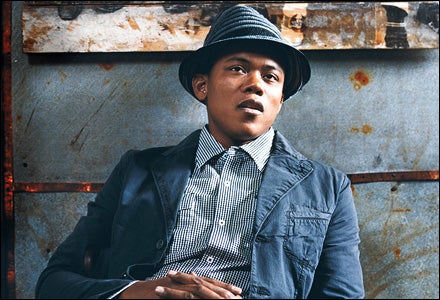 The menu at San Francisco's Farmer Brown (farmerbrownsf.com) features a "picture" of African-American farmers steering mule-drawn plows toward San Fran's iconic skyscrapers. The faux image deftly captures what Foster is after: delivering authentic soul food—delicious and healthy, made with local, organic ingredients—to the Bay Area. The 33-year-old North Carolina native cooks recipes handed down from his grandmother, focusing on the kind of fare he couldn't find when he moved to the Bay Area in 1996. He also sees his cuisine as a way to preserve African-American culinary traditions. "Kids these days are not into cooking, and not into sustaining their culture," he says. "That's a crying shame."
Bailey of Hollywood Ribbon Milan Braid hat ($42; hats.com); Vans Chamberlain Hill jacket ($69; vans.com); Quiksilver Ando shirt ($52;quiksilver.com); Seiko Premier Collection Alarm Chronograph ($575; seikousa.com); Levi's Shrink-to-Fit Rigid 501 ($46; levi.com)
Robert Placak
FOUNDER, RCP TIBURON MILE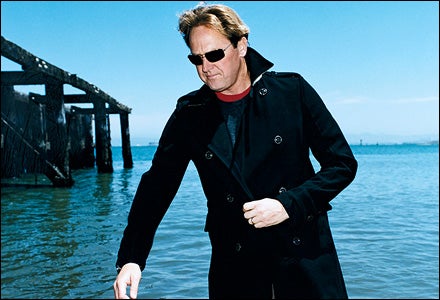 Competitive swimmer Placak decided on his 40th birthday to give something back to his sport. The gift? A one-mile open-water race from San Francisco Bay's Angel Island to the dock in his hometown of Tiburon. Since its debut in 1999, the RCP Tiburon Mile (rcptiburonmile.com) has become one of the world's premier open-water swims, drawing Olympians like Amanda Beard and Brooke Bennett. Some 800 racers are expected at this year's event, September 16. Placak, 48, also uses the race to raise funds for the Special Olympics; to date, his efforts have brought the national organization more than half a million dollars.
Oliver Peoples Nitro sunglasses ($400; oliverpeoples.com); Diesel Woba Jacket ($500; diesel.com); Banana Republic Lightweight Crewneck Sweater ($60; bananarepublic.com); Nike Sports Essential T-shirt ($25; nike.com); QuikSilverEdition Wilshire pants ($95; quiksilveredition.com)
Tom Steinbach
EXECUTIVE DIRECTOR, GREENBELT ALLIANCE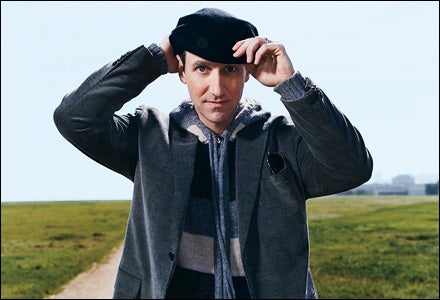 In the next 12 years, 1.5 million newcomers are expected to move to the San Francisco Bay Area. Sprawl threatens to gobble up a tenth of the region's remaining green spaces. Steinbach, 42, and his team at Greenbelt Alliance (greenbelt.org), a nearly 50-year-old Bay Area–based conservation group, are armed and ready. He recently helped persuade San Jose to keep the South Bay's Coyote Valley from becoming an industrial campus. His tactic: pressing outlying suburbs to direct their development inward, focusing their growth around existing downtowns and public-transportation hubs. "We see protection of open space and the creation of more livable, walkable cities as two sides of the same coin," says Steinbach. "The more you do of one, the more you get of the other."
Bailey of Hollywood Lord-Ivy Cap ($40; thefedorastore.com); Cashco two-button blazer ($1,750) and corduroy cotton trousers($295) by Ermenegildo Zegna (zegna.com); Diesel Kodec Sweater ($250; diesel.com)
Mark Godley
EXECUTIVE DIRECTOR, BIG CITY MOUNTAINEERS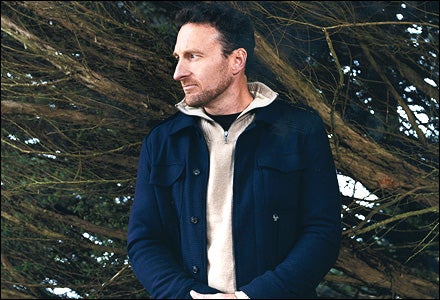 You've heard of camping programs for at-risk teens. But Big City Mountaineers (bigcitymountaineers.org) goes one better than the typical weekend trip, pairing urban kids with adult mentors (five of each) and sending them off on eight-day backcountry stints. East Bay resident Godley, 38, volunteered as a trip leader himself before joining the nonprofit in 2003. Since then, he's increased the number of participants served by the program by 30 percent each year, transforming hundreds of kids' lives. "I've had mothers come up to me," he says. "They say they can't put their finger on what's different, but they tell me something about their child has changed."
Modern Amusement Lonely Hearts Jacket ($295; modernamusement.com); Oakley New Khaki sweater ($100; oakley.com); Prana Razor Jean ($70; prana.com); Banana Republic Essential cotton crew ($17; bananarepublic.com)