Everything You Always Wanted to Know About Gravel Cycling (But Were Afraid to Ask)
Who makes the rules? Can men and women team up? Columnist Eben Weiss tackles the most pressing question about cycling's hippest races.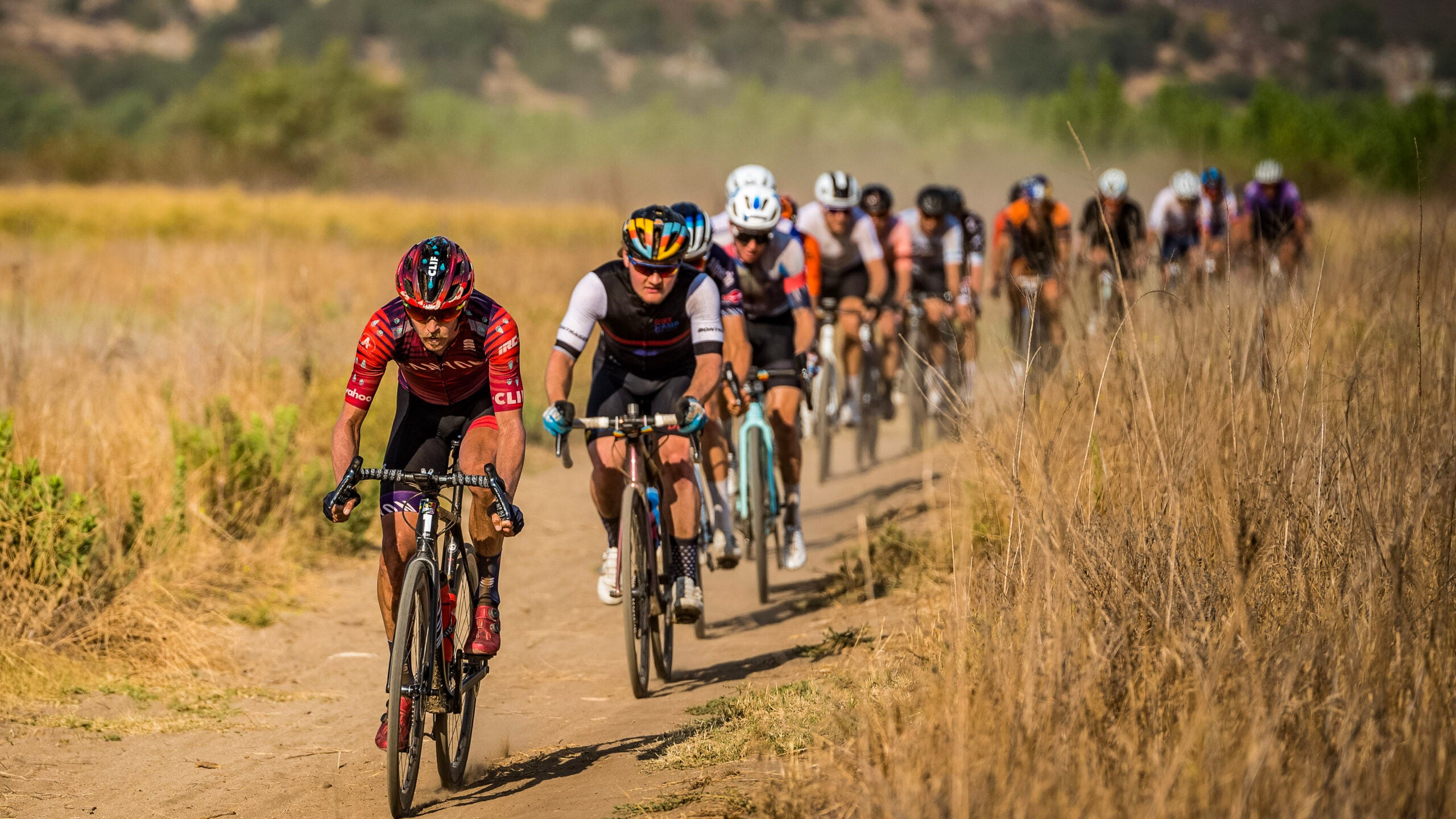 Heading out the door? Read this article on the new Outside+ app available now on iOS devices for members! Download the app.
Everybody understands the appeal of riding a bike, but when it comes to competitive cycling, many Americans are baffled or indifferent. What is the allure of bike racing, anyway? Is it the grandeur of the Tour de France? The raw adrenaline of downhill mountain bike racing? The human dog track that is velodrome racing's Keirin? The six-day, the criterium, the alleycat? Where do you even begin with a sport that encompasses everything from artistic cycling to freestyle BMX? And what is randonneuring, anyway?
It's no wonder that, barring the anomaly of an American leading the Tour de France, U.S. sports fans pass on cycling, and go back to watching people playing with balls. 
Nevertheless, every so often people tout a cycling discipline as the one that will finally get Americans hooked on bike racing. I'm old enough to remember when it was cyclocross, the idea being that it was an excuse to hang out in a park, drink beer, and watch people get dirty. After that, it was fixed-gear criteriums, which was an excuse to hang out in a gentrifying urban neighborhood, drink beer, and watch people crash. Then came the urban exodus; rural is the new urban, handlebar bags are the new messenger bags, and the discipline of gravel racing has come to define the cycling zeitgeist.
While domestic road racing has long been stagnating, and the aforementioned fixie crits have gone the way of the rim brake, gravel racing gets more popular every year. The six-race Life Time Grand Prix, which includes three gravel and three mountain bike races, offers a $250,000 purse with equal cash for men and women. There's a race that calls itself Gravel Worlds, and there's even a Gravel Hall of Fame. Gravel evangelists tout the scene's inclusiveness, and on the surface anyway the insouciance of the gravelista seems to be the antithesis of the seatpost-up-the-ass roadie culture.
However, like anything cool, gravel takes great pains to retain its independence, kinda like that kid with the dyed hair who refuses to explain what his T-shirt means. Good luck to those casual fans who want to follow it from afar. But let's try.
Who's In Charge?
USA Cycling is the American arm of the Union Cycliste Internationale (UCI), the international governing body of the sport of cycling. They make the rules, issue racing licenses, field the national team, oversee the various national championships, and enforce anti-doping policy. Whether you're a young Olympic hopeful or a middle-aged dentist racing road masters, you compete under their auspices.
The most popular American gravel races—Unbound Gravel, Belgian Waffle Ride, SBT GRVL, and others—are not sanctioned by USA Cycling or the UCI. The latter body recently sent the organizers of Nebraska's Gravel World's race a cease-and-desist letter, because the event used rainbow bands on its champion jersey (the UCI claims it owns the design). USA Cycling has courted organizers of gravel races in the past, and it references the discipline on its website. But gravel is its own thing, so step off.
So It's An Underground Thing, Like Alleycat Racing
No. Gravel is technically "unsanctioned," but some of the bigger events are now under corporate ownership. Life Time Group Holdings Inc. (NYSE: LTH) has Unbound Gravel as well as Utah's Crusher in the Tushar, plus a whole bunch of triathlons and running events. No publicly-traded companies are trying to buy Monster Track or the Singlespeed World Championships, at least as far as I know, though OxiClean should totally acquire the underground bike-art celebration Bike Kill to showcase their product's cleaning power on those filthy denim vests. Basically, a gravel race is less like an underground race and more like a half-marathon, only much, much hipper.
Who Makes The Rules, And What Are They?
Sanctioned bike races, whatever the discipline, have all sorts of rules about what kind of bike you can ride, what you can wear, what you're allowed to carry, and what you're aren't, when you can eat, and when you can't, and so forth. Racing one is like attending the White House State Dinner. This is why when, say, a road racer uses a dropper post, everyone acts like he just used a straw to eat his soup and goes scrambling for the rulebook to see if he should be punished.
In gravel, the organizers themselves make the rules, but some of the most important rules aren't written…you just sort of have to figure it out and be cool, maaan. Do you attack in the feed zone? Should you use aero bars or not? Nobody really knows. In this sense gravel racing is less like a formal dinner and more like a weed smoking circle. Confusing? Just check out top gravel rider Peter Stetina's explanation of how the fastest riders figure out whether or not it's kosher to attack near the aid stations—turns out it isn't, according to Stetina. Basically, gravel racing is part sport and part alternative lifestyle; like with any sport, there's sportsmanship, and like in any alternative scene, there's social anxiety. Both of these forces inform what constitutes proper comportment at any given moment.
How is this any different than other races? Isn't the whole point still to win?"
Jeez, you sound like a Gen-Xer or something. Hustle culture is toxic! Gravel grinding culture isn't grind culture, sheesh. Some are riding to win, some are riding to finish, some are just riding. Get it? 
Does Gravel Have Star Athletes and Teams?
Of course there are teams and riders with robust Instagram followings. But if they ride to win then people don't like them. It's much cooler when they're "highlighting the culture and creativity of the sport." Ultimately it's about diversity and inclusion, remember?
Can Men And Woman Strategize Together in Races?
You're opening a can of worms now. That's even more complicated than the feed zone thing.
Oh.
Look, I've got three sets of 650b Rene Herse tires to set up tubeless. Are we about done here?
How Are These Races Any Different From Gran Fondos Again?
Sigh.  You just don't get it, do you?  Maybe you should try following triathlon. Or maybe try randonneuring.  I hear it's like gravel, only more pretentious.
Lead Photo: Belgian Waffle Ride