Tour de Revenge
To rise from the dead, to crush those who've slighted you, to best insurmountable odds, and to make a fortune doing so, would that not be the sweetest medicine? Lance Armstrong really, really hopes so.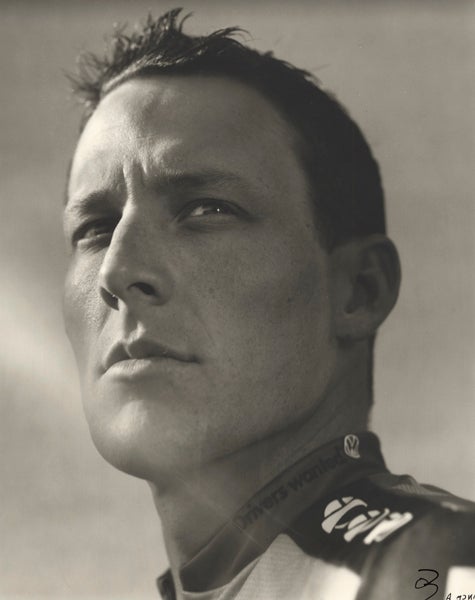 Heading out the door? Read this article on the new Outside+ app available now on iOS devices for members! Download the app.
The last study session on renal cancer is droning to a close at the first Lance Armstrong Urologic Oncology Meeting when Armstrong himself slides quietly into the half-empty ballroom of the Four Seasons Hotel in Newport Beach, California. Outside the hotel, there are skeins of Christmas lights on the palm trees. Armstrong wears pleated pants, a black silk shirt, new Nikes. His close-set eyes, blue and piercing, troll the room. Ten months ago, midway through chemotherapy, he was as bald as Michael Jordan, but now he has a thick crew cut that tapers into a one-inch spike springing angrily from his forehead. He has that just-showered vitality of so many professional athletes. Amid the pallid faces and thinning hair of 100 recreationally challenged doctors and pharmaceutical reps who've spent most of the southern California weekend in windowless rooms, discussing tumor necrosis and blood markers, Armstrong positively glows.
On the screen above the podium, a slide appears. It's a picture of Armstrong crossing the finish line after a stage win in the 1996 Tour DuPont, head thrown exultantly back, fists raised in triumph, a cheering throng all around. But his eyes are stripped over with what appears to be electrical tape, so that he looks like a vice suspect in a fifties tabloid. It's an inside joke. Medical protocol requires that patients not be identified when their cases are discussed at meetings ù even if the patient is both poster boy and chief fund-raiser for the event, even if, as becomes clear when Armstrong strides to the podium giving winks and nods and high-fives, the patient is the star of the whole show.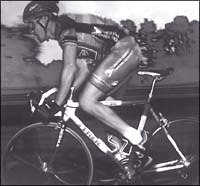 "I'm going to keep it brief, because I know Dr. Nichols is anxious to get out on his bike," Armstrong quips in his big-talking Texas tenor. He is referring to Dr. Craig Nichols, cochair of the conference and Armstrong's oncologist at the Indiana University Medical Center, the world's leader in treating testicular cancer. Since he began managing Armstrong's recovery a year and a half ago, the two have become close friends and partners in the foundation that raises money for cancer research. Tacked on after the conference ù indeed, right after Armstrong finishes talking ù there's going to be a 30-mile charity ride with Armstrong as the main attraction. Nichols, who prefers golf, wishes he didn't have to go but knows it's good PR.
Armstrong is here mainly to schmooze and encourage. "It still amazes me that my situation 15 or 20 years ago would have been so bad," he says, acknowledging the extraordinary strides that have been made in treating testicular cancer, especially the aggressive form that sidelined him for a year but which is now in remission. Understanding that the doctors in the audience, like all medical researchers, profit by being first, he urges them to cooperate. "It should never be a competition thing," he says. Then he thanks them all. Armstrong has made his personal experience with cancer a public crusade ù one that has been documented assiduously in the cycling press and on several World Wide Web sites ù and he wears his gratitude on his sleeve.
Minutes later, Armstrong, Nichols, several other members of the IU contingent, and a half-dozen other urologists and surgeons gather to board a charter bus for the Oakley "interplanetary headquarters," which squats on a low hilltop in Orange County near the San Bernardino Mountains. Oakley, the $200 million sports-eyewear company, is Armstrong's most loyal sponsor. Loyalty has always been a big thing for Armstrong ù he once blew off the king of Norway because the invitation didn't include his mother, who was traveling with him, saying, "You don't check your mother at the door" ù but lately it's become an obsession. Last August, a week after Nichols issued him a clean bill of health and a green light to resume full competitive training, Armstrong was dropped by his French cycling team, Cofidis. Then he offered to race for several other ranked European teams, but received no takers. Finally he landed a spot on the U.S. Postal Service team while Oakley quietly picked up his health insurance, putting him on its payroll to do so.
Yet in the Oakley parking lot I notice Armstrong is wearing his Cofidis uniform, not the red, white, and blue of the Postal Service team. When I point this out, he shrugs: "It's what came out of the bag." Perhaps, but it seems just as likely that he's chosen to wear his former team's rejection as a hair shirt, to help motivate himself to reenter international competition this spring after the humiliation of being dumped as damaged goods.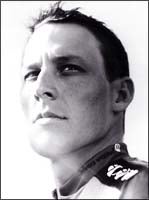 Then he mounts his bike, and the question of team colors seems suddenly immaterial. The Lance Armstrong Foundation's motto is Live to Ride, and you get the feeling that for Armstrong, cycling is like oxygen. Zipping out of the parking lot at the head of the ragtag peloton, he shows with his first few pedal strokes why he is one of the world's elite cyclists. His legs torque with formidable economy. Most of the other riders quickly appear to be languishing, and Armstrong keeps having to circle back to stay with them. Often he reaches out with an open palm, pushes a weaker rider uphill. Though the 30-mile ride through steep chaparral would ordinarily take him about an hour, he spends most of the afternoon on the course, and then he heads back to the Oakley headquarters to sit in the bus's cargo bay, shading himself and stretching his legs, until the broom wagon arrives with the last stragglers, including Nichols.
At his own charity event, at the home office of a company that stuck with him when others didn't, for a doctor who saved his life and quite possibly his career, Armstrong doesn't seem to mind.
"I'm attempting one of the biggest comebacks, if not the biggest comeback, in the history of sport," Armstrong tells me later, "taking into account the severity of my illness, the aggressiveness of my treatment, and how long I've been away, and putting all that into a sport I consider to be the hardest sport in the world." Then he adds, "As far as making money, the best thing I can do is be competitive in the sport of cycling. That's where I've made my money in the past."
Both statements bear close consideration. The first, about his comeback, is unverifiable that is, it's almost, but probably not quite, true. Ben Hogan, the most dominant golfer of the forties and fifties, nearly died in a car crash in 1949, a year after winning the U.S. Open. Hogan won the Open again in 1950, 1951, and 1953, the Masters in 1951 and 1953, and the British Open in 1953. And Greg LeMond, who preceded Armstrong as America's best cyclist, was already the country's most accomplished rider ever, having won the 1986 Tour de France, when he almost bled to death after being shot in a hunting accident in 1987. He returned to win the Tour again in 1989 and 1990. Armstrong was entering the top tier of international riders when he was diagnosed with cancer, but because he was not yet among the very best of the best, his comeback doesn't have as far to go. On the other hand, he had the most aggressive form of testicular cancer, requiring the most grueling treatment. If Armstrong wants to claim that no other champion athlete has ever had to come back from so far to return to greatness, and can prove it by winning big races, who's to question it?
Yet it's the second statement, about focusing on cycling, that I find most telling. In our media- and business-obsessed culture, stories sell. And Armstrong seems to have a mature understanding of that basic fact. From the time he exploded onto the international cycling scene almost a decade ago, he's always had a great story: born to a single mother, Linda Walling, who left high school at 17 to have him; shepherded to swim meets, triathlons, and finally road races; turning professional at age 15; rising through the ranks of a European-dominated sport; crowned a golden boy by the press and coolly delivering on the promise, winning the World Championships in 1993. If he rides well, Armstrong knows, other good things are likely to follow. Revenge, glory, endorsements, vindication, media stardom, book and movie deals, riches the whole package. But first he's got to deliver on his bike. His determination to prove to himself and to the world that there's life after cancer even, as Nichols says, "to the extremes of human endurance" seems sincere enough. But there's the money, too, and Armstrong has always plainly regarded cycling as a business. He was already spending weeks at a time racing in Europe, sending thank-you notes to event organizers and keeping a Rolodex of potential sponsors, when other high school students were trying to invent real-life experience on their college-admission essays. After all he's been through over the last 18 months, it doesn't take a cynic to wonder whether his cancer may turn out to have been not only the most harrowing event of his life, but a good career move.
Nineteen ninety-six was to have been Armstrong's year. In April he placed second in the prestigious Leige-Bastogne-Leige (one of six second-place finishes that spring) and then became the first American ever to win a traditional spring classic, in the Fleche Wallone. He returned to the States in May to win his second consecutive Tour DuPont 1,225 miles over 12 days, during which he was heralded by front-page headlines and bikini-clad teens with his name scrawled on their bellies by the biggest margin in the race's history. Heading into the summer on the verge of cracking the top-five rankings for the first time, he was ebullient, but drained. "Instead of the energy-packed, fist pumping celebration that has been his trademark in such breakthrough victories," VeloNews writer John Rezell noted at the Tour DuPont finish line, Armstrong's "eyes were bloodshot. His face beet-red…he looked wasted."
Armstrong went home to rest in Austin, where construction had just been completed on his new $1 million house, a 5,000-square-foot palm-shaded Mediterranean-style palazzo in a gated community on Lake Austin. Armstrong, who generally spent 250 days a year in Europe, didn't remain long. In June he entered the Tour de France, by most measures the most taxing endurance event in all of sport: more than 2,000 miles, 20 days, 6,500-foot climbs. Armstrong had never fully distinguished himself in the Tour; though he had been a stage winner twice, he had finished the race only once in four starts, coming in a distant 36th. Nor was he truly focused on it now, having decided to concentrate his energies on the upcoming Olympics in Atlanta, where for the first time professional riders would be allowed to compete. Not surprisingly, he fared poorly in France. After struggling through the first five stages, and after pedaling miserably through a day of lashing rains, he came down with the flu and was forced to withdraw. "I couldn't breathe," he explained to reporters at the time. "I had no power. I'm bummed. But if I'm sick, I'm sick, and I have to stop."
Armstrong's decision to focus on Atlanta, while heretical within cycling, made perfect sense for a top American rider. In France, 40 million people watch the Tour de France on TV. Yet even if Armstrong had won there, his TV time in America would have been negligible. The Olympics, on the other hand, had become the one moment when athletes in sports with little TV exposure could hope to burst onto the nation's cultural radar. By early July, the Wall Street Journal was handicapping which American athletes were likeliest to rake in big endorsement contracts after the Games, and Armstrong was high on the list.
"We had Lance positioned to move up from a cycling-specific athlete to a corporate spokesman, celebrity-model type," explains Bill Stapleton, Armstrong's agent. An Olympic swimmer before becoming a trial lawyer and then an agent, Stapleton is Armstrong's alter ego. Suave, handsome, a man of unflagging enthusiasm, Stapleton markets Armstrong so breathlessly that Armstrong hardly needs to market himself. "I felt," Stapleton proudly recalls, "like the evolution of the Lance Armstrong brand was really starting to take shape."
Atlanta was another disappointment. Though Armstrong performed credibly 12th in the road race and sixth in the time trials he didn't win a gold medal, the sine qua non of Olympic athletes seeking to raise their visibility. His promising season did, however, yield positive results. His American team, Motorola, disbanded after the 1996 season, and when Stapleton shopped Armstrong's services around for the 1997 season, he was rewarded with a two-year, $2.5 million contract to ride for Cofidis, a premier European team that would sharply improve his chances of winning in the future.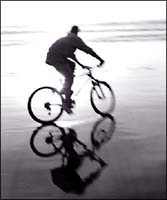 Armstrong's health had always been extraordinary, the result of relentless conditioning and exceptional physiology. "He's an anatomical freak," gushes Stapleton. "His VO2 max, his blood counts. He's able to handle tremendous physical extremes." But now, back in Austin for the fall, he felt achy and depleted. One of his testicles, which had always been larger than the other, was sore. He went out one night with friends to a Jimmy Buffet concert and came home with blurred vision and a crushing headache. A few days later he coughed up blood.
Finally, on October 2, he went to an Austin urologist, who performed a physical and a chest X ray. The doctor told him he had choriocarcinoma, the fastest-spreading form of testicular cancer. Meanwhile, the chest X ray revealed 11 masses in Armstrong's lungs. Armstrong listened incredulously. "I was prepared to die," he remembers. On the way home he called Stapleton on his car phone. "I've got testicular cancer," he reported grimly. "I'm never gonna ride again."
Armstrong had surgery the next day to remove his cancerous testicle. Meanwhile Stapleton scrambled hard. Armstrong was between employers Motorola and Cofidis. He had secured health insurance and disability insurance through Cofidis, but the agreements hadn't been tested. Also, there was Armstrong's career to consider. Stapleton called the team's directeur sportif, who assured him, he says, that the company would stand behind Armstrong "100 percent."
After six days of keeping the lid on, Armstrong held a press conference in Austin in which he disclosed his illness, the removal of his testicle, the fact that he had begun a 12-week course of chemotherapy, and the fact that his cancer had "spread into my abdomen." His carefully scripted remarks avoided any mention of his lungs.
After thanking all of his sponsors, especially Motorola and Cofidis, Armstrong concluded with several vows. "For now," he said, "I must focus on my treatment. However, I want you all to know that I intend to beat this disease, and further, I intend to ride again as a professional cyclist.
"I also intend," he added, "to be an avid spokesperson for cancer research and awareness, particularly testicular cancer, once I have beaten the disease. Had I been more aware of my symptoms, I believe I would have seen a doctor before my condition advanced to this stage. I want to take this opportunity to help others who might someday suffer from the same circumstances I face today."
But then there was more bad news. Armstrong's cancer was too advanced to be treated locally, so he went to the M. D. Anderson Cancer Center in Houston, where doctors ordered an MRI of his brain. As they feared, the test showed two malignancies. The next day Armstrong flew with his mother to Indianapolis, where they met with a team of doctors at IU. "Yes, your situation is bad," the physicians told him, "but we've seen worse."
The following week, surgeons operated for two hours to remove the masses from Armstrong's brain. By now he was entirely in IU's hands and proving himself an exceptionally resilient patient. With Stapleton arriving, like Jerry Maguire, to attend his prize client, Armstrong remained in Indianapolis for three more weeks to receive another round of chemotherapy. Over a period of two months he would undergo a total of four rounds the highest number prescribed for such patients, given only in the severest of cases.
Armstrong's treatment was tailored to help him to return to racing. IU's preeminence in treating testicular cancer results from its pioneering use of cisplatin, a highly toxic derivative of platinum, in combination with two other antitumor drugs. One of those, beleomycin, can damage the lungs. In deference to Armstrong's career, his doctors opted to substitute another drug, ifosphamide, that would be gentler on his lungs, but the treatment involved a therapeutic trade-off: Ifosphamide was known to be toxic to the kidneys and bone marrow.
It was after the third round of chemotherapy that Armstrong reached his lowest point. He was fatigued, dizzy, nauseous, vomiting. He lost all his hair. His hematocrit, the percentage of total blood volume comprising mature red blood cells, fell to less than 25 (46 is normal), an alarming drop for any patient but one that had special implications for Armstrong. Cycling has been ravaged in recent years by racers attempting to boost their hematocrit and thus their ability to deliver oxygen to their muscles by taking the red-cell-enhancing drug EPO. Numerous riders known to be taking EPO have died of stroke or cardiac arrest, their blood having become so thick that their hearts simply could no longer pump. Armstrong's oncologists gave him Epogen, a brand of EPO, to raise his hematocrit, knowing that this use of EPO, which is banned by the Union Cycliste Internationale and the International Olympic Committee, might raise suspicions if and when he returned to racing, though Armstrong himself had no qualms. "If anything, I've got a manhole cover attached to me," he says, dismissing the notion that his using Epogen might give him an unfair edge. "A year of chemo and platinum is hardly a boost." (It was perhaps unsurprising that Epogen's manufacturer, Amgen, was among the sponsors at the oncology meeting at the Four Seasons, along with nine other drug companies.)
By mid-December, Armstrong's treatment had run its course. His chest X rays were clear, and his blood markers were getting back to normal. Nichols told him he had a better than 90 percent chance of staying that way. He also told him that he expected Armstrong to "get back to 95 percent" of his former condition, though he conceded that doctors at IU had no experience with a patient at the "edge of capacity" like Armstrong.
Returning to Austin, Armstrong immediately started to ride. As a professional cyclist, he had never been off of his bike for two weeks, much less two and a half months, and though he was in pain, he was pleased to discover that he simply felt out of shape. "I didn't feel broken by the chemo," he said. "I didn't feel like a cancer patient anymore. I felt reborn."
Armstrong's recovery was genuine, and he was clearly impatient to get back on the career track from which he'd been so rudely derailed. But he had another, equally compelling reason to return to his bike: his Cofidis contract. He still hadn't ridden for the team, and as the 1997 racing season began, team officials wanted to know whether they could count on him. Armstrong's agreement with Cofidis was subject to a medical examination he had yet to take when he was diagnosed with cancer. Now Cofidis asked that he be examined by its doctors, a not unreasonable request, especially considering that the company was paying Armstrong $1.25 million a year. But Stapleton would have none of it. "They forced our hand," Stapleton contends. "No way were we going to let them subject Lance Armstrong to a medical examination in front of the world. At the end of the day, we struck a deal. If Lance didn't ride in four races in 1997, they had the right to terminate his contract."
Armstrong seemed determined to resolve the question of his fitness sooner rather than later. In early January, less than a month after leaving the hospital, he flew to France to take part in a media presentation of the new Cofidis team, surprising team officials who hadn't expected him to be there. He trained briefly with the team. Then he returned to Austin, riding hard for up to four hours a day throughout February and March. Piston-legged and sinewy at 165 pounds ten pounds lighter than before treatment he rejoiced in his regained strength. Eventually, however, he lowered his sights, saying he'd be happy just to compete in 1997 as an also ran and then, in mid-April, announcing that on doctors' orders he would take the rest of the year off.
For months Armstrong didn't ride. He traveled, played golf, water-skied, went clubbing. He pushed stocks around on the Internet, enjoyed his new art-filled house and other trophies (a BMW, a Harley), answered thousands of get-well wishes, and got serious with his girlfriend, Kristin Richards, whom he would soon ask to marry. He hung out with the Wallflowers, the Austin-based band that performed a benefit concert for the Lance Armstrong Foundation. He learned, he repeatedly told interviewers, that there was more to life than cycling.
But Armstrong is a rider, compulsive by nature. With each monthly medical exam showing no return of his cancer, his thoughts once again turned to the idea of competing. He no longer thought he could shoot for the Tour de France, as he and Cofidis had hoped, but he believed he could compete again in one-day races. The problem was, after his disease and aborted early comeback, what team would have him? Even the highly optimistic statements from Nichols and his other doctors were insufficient to convince Cofidis that Armstrong was out of the woods.
Armstrong did not, in fact, ride in four races as stipulated by the terms of his Cofidis agreement, so in August of 1997 the company decided to terminate the contract. Armstrong held his tongue for two weeks; then, during a press conference at a bike show in Anaheim, he and Stapleton blasted the company. "For Cofidis to walk away," Stapleton fumed in a statement released at the time, "is both unthinkable and unbecoming of one of cycling's major players." Stapleton received a few "insulting" nibbles from other European outfits before accepting an invitation to ride on the U.S. Postal Service team. In the end, if Armstrong wanted to race again it would be with an American team, and against a European cycling community he felt had betrayed him.
Two days after the charity ride in California, Armstrong sprawls on an oversize camel-back sofa in the great room of his house in Austin. Outside, there's fog curling on the lake. Wearing flannel pajama bottoms and a Nike T-shirt, Armstrong absently pets his orange tiger cat, Chemo, while he watches the morning business news, his eyes locked on the stock quotes scrolling rapidly across the bottom of the screen. He rises to pour himself a second cup of coffee. In a week he'll leave for Santa Barbara with his fiancé to begin a month of prerace training before starting Postal Service team workouts in January. Toasting himself a bagel, he has a casual, self-made air the young professional athlete as entrepreneur. As he has said repeatedly, he's made enough from cycling that, with it properly invested, he never has to ride again.
So why do it? The historical challenge, surely. It's interesting to note that if Armstrong is attempting the greatest comeback in the history of sport, he in a sense will have to go through LeMond to achieve it. The two have been inexorably linked ever since the 1994 season, when LeMond quit racing after developing mitochondrial myopathy, a rare degenerative disease of the muscles that his doctors believed was undermining his performance. When LeMond bowed out, Armstrong replaced him as American cycling's best hope. Armstrong's achievements have always been measured against LeMond's, and so will his return.
And there are the obvious commercial prospects. Stapleton thinks that if Armstrong looks good in the early 1998 races, by late spring they can start looking for new sponsors. He convinced Nike to make Armstrong a Nike athlete before the company even made a cycling shoe. By comparison, Armstrong redux would be an exceptional fit for, say, a pharmaceutical company. "Bristol Meyers-Squibb makes the three cancer chemo agents that saved Lance's life," Stapleton says without a trace of irony. "Imagine the PR hit the company could get from having Lance advertise their products. Right now its an incredible story the guy beat cancer."
Stapleton plans to "leverage everything through the 2000 Games" in Sydney. If Armstrong can be competitive in Europe this year and next, Sydney could serve as the stage for his apotheosis, perhaps with a book about his comeback, maybe a movie.
Armstrong himself knows better than anyone else what's at stake and how hard it will be for him to win. Cycling is a ruthless sport. Even LeMond had to grovel as he climbed back through the ranks. Armstrong may be free of cancer, but even a 98 percent recovery won't be enough for him to return to the top tier of international cycling. If he is ever to ride again at the same level as before, he will have to come all the way back and then some. And so he lashes himself daily to prove to the world that he can do it. And to mollify doubters, he disseminates microscopically detailed health updates virtual Lance on the World Wide Web.
On the other hand, Armstrong already had cancer through most of his banner 1996 season. He's more than proved his ability to perform at the highest level despite being severely hampered. In 1996's last big World Cup race in Zurich he finished fourth in an eight-man sprint after 150 miles. A week later, at a time trial in Belgium, a flat-out individual race against the clock that riders call "the race of truth," he finished second to Chris Boardman, one of world's best in the event. "The performance," says Armstrong, "would not have indicated I was a sick person."