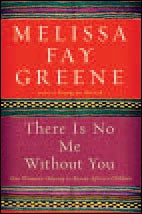 Heading out the door? Read this article on the new Outside+ app available now on iOS devices for members! Download the app.
No Shortcuts to the Top
No Shortcuts to the Top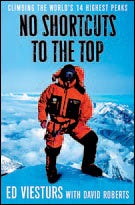 No Shortcuts to the Top
There Is No Me Without You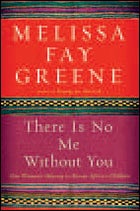 There Is No Me Without You

Ed Viesturs, with David Roberts

(Broadway, $24)

WHEN SEATTLE mountaineer Ed Viesturs topped out on 26,545-foot Annapurna in May 2005, he became the first American to climball 14 of the world's 8,000-meter peaks without supplemental oxygen. Behind that final summit, though, was an 18-year quest that involved considerable personal sacrifice. Viesturs's book is most compelling in its examination of risk. "I don't assume that I have some kind of Teflon coating that's kept me alive," he writes. "Some combination of training, skills, instinct, and a dash of luck saw me through." Despite his many accomplishments, he maintains that his proudest one has been staying true to his mountaineering motto: "Getting to the top is optional. Getting down is mandatory."
There Is No Me Without You



Melissa Fay Greene

(Bloomsbury, $25)

IN 2000, THERE WERE 12 million AIDS orphans in sub-Saharan Africa, most living on the streets. In hard-hit Ethiopia, middle-class widow Haregewoin Teferra, still grieving her adult daughter's AIDS-related death, volunteered to foster some of the kids. Soon her modest home was overwhelmed by teens, HIV-infected babies, and rambunctious toddlers—sometimes 50 at a time. Greene (Last Man Out), who spent months reporting in Ethiopia, details one woman's struggles to maintain a refuge while "the most terrible epidemic in human history was knocking . . . then it was banging with fists" at her door. She explores the history and politics of AIDS but stays focused on Teferra, creating a piece of journalism that's heartbreaking but never maudlin.
Turn a Page

Click on the links below to buy your own copies of these books through Amazon.com.


No Shortcuts to the Top




There Is No Me Without You