Alpinists Leclerc and Johnson Died in Climb
Alaska State Troopers called off a six-day search after finding the climbers' ropes on the Mendenhall Tower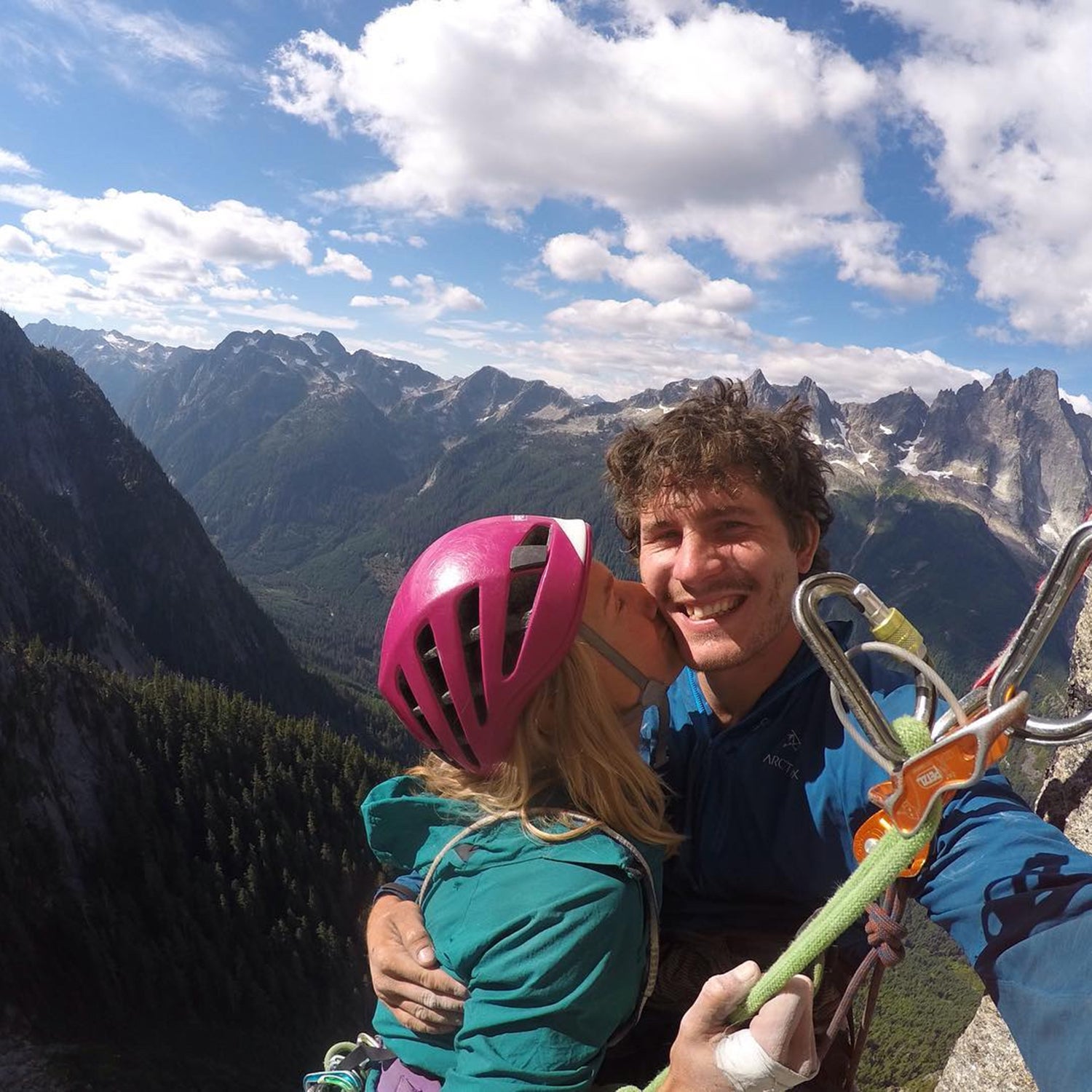 Heading out the door? Read this article on the new Outside+ app available now on iOS devices for members! Download the app.
The search for alpinists Marc-Andre Leclerc, 25, and Ryan Johnson, 34, has been called off. The two men had not been heard from since Monday, March 5, when they made an attempt on the north face of the main Mendenhall Tower, a dozen miles from Juneau, Alaska. When they didn't return to town by the evening of March 7, Alaska State Troopers and Juneau Mountain Rescue began a search and rescue operation.
Between weather delays, helicopters searched both the north and south sides of the towers, as well as possible descent routes. According to a post from the Alaska State Troopers, on Tuesday, the "weather cleared and search assets were able to be deployed. The chartered Coastal helicopter, with Juneau Mountain Rescue members on board, was able to reach the north face of the Mendenhall Towers. An intact anchor rope was seen at the top of an ice shoot on the 4th Tower. Two climbing ropes were also seen in a crevasse midway down the 4th Tower. The ropes match the description of the gear carried by Johnson and Leclerc. Due to the circumstances, Johnson and Leclerc are presumed deceased. Due to continuing significant avalanche danger and safety hazards, recovery efforts are not feasible at this time."
That evening, Leclerc's father, Serge, posted a note to Facebook:
"Sadly we have lost 2 really great climber and I lost a son I am very proud of. Thank you for the support during this difficult time. My heart is so broken…Part of me is gone with him…"
Leclerc was one of the best alpinists in the world. He made dozens of bold first ascents, including the first solo of the Corkscrew route on Cerro Torre, in Patagonia, and the first winter ascent of Mount Slesse, near his home in British Columbia. Johnson wasn't quite as internationally recognized, but had put up many significant climbs in the Mendenhall Towers and made an ascent of Denali and Mount Hunter, both in Alaska.
Johnson had a 2-year-old son, and a GoFundMe account has been set up for him. 
Additionally, a GoFundMe account has been set up for Leclerc's family and girlfriend, Brette Harrington.
Lead Photo: Marc-Andre Leclerc/Instagram