Brad Gobright Dies in a Climbing Accident
On November 27, Brad Gobright died in Potrero Chico, Mexico. He was 31.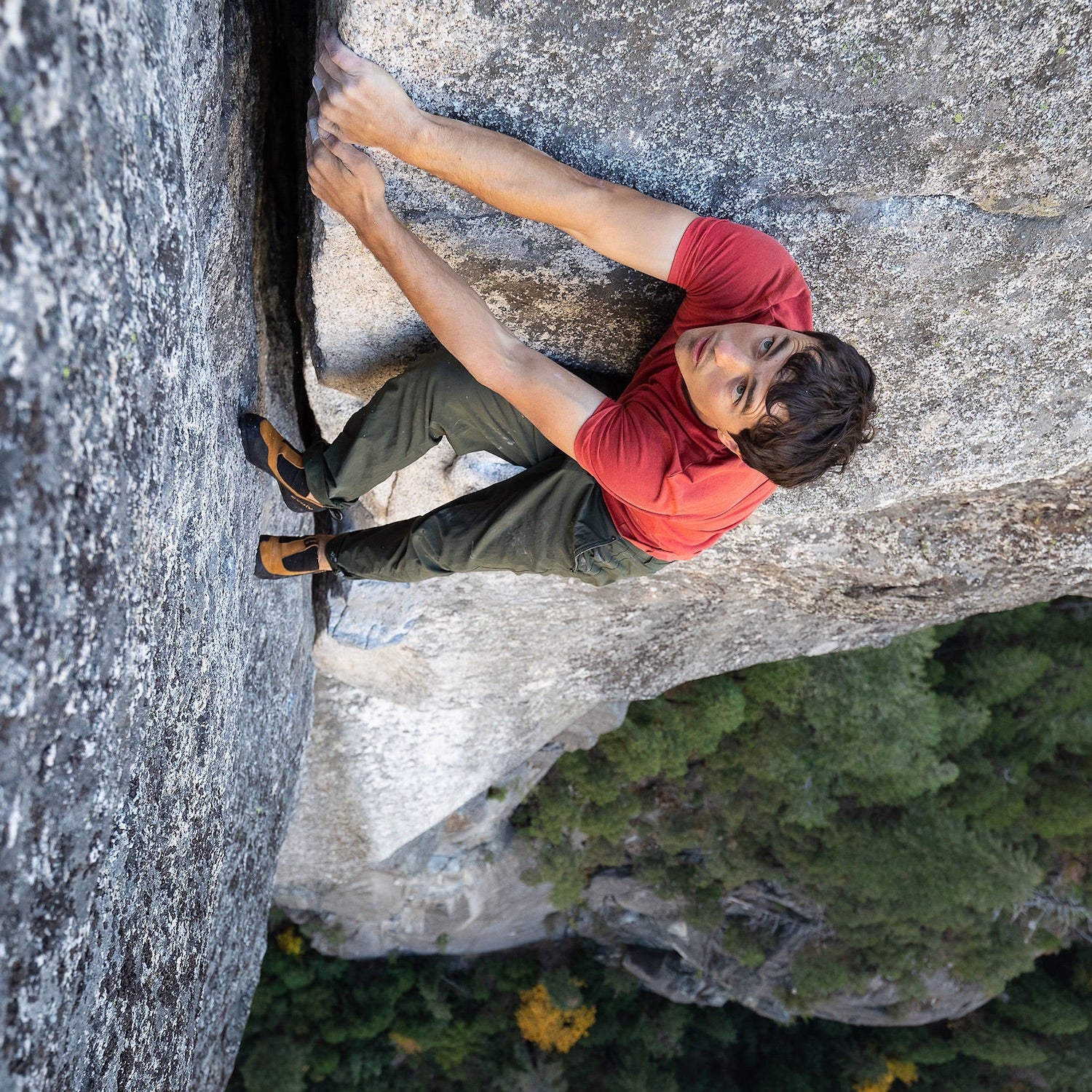 Heading out the door? Read this article on the new Outside+ app available now on iOS devices for members! Download the app.
World-class climber Brad Gobright, 31, died in a rappelling accident on Wednesday, November 27, in El Potrero Chico, a national park north of Monterrey, Mexico. Although rappelling accidents are the most common cause of fatalities in climbing, the details currently known about this incident make this tragedy unusual.
Earlier this week, Gobright traveled to El Potrero Chico with a group of 15 beginner and intermediate climbers from Southern California, where Gobright was raised, to do some under-the-table guiding with Julie Anne Baxter, a good friend. On Tuesday, Gobright and Baxter climbed Space Boyz, a classic 1,000-foot moderate sport climb. 
"He did everything by the book with me when we climbed," says Baxter. "He was trying really hard to teach me safe multi-pitch techniques and went out of his way to keep me safe."
Baxter made plans to rest and catch up on her work on Wednesday, and Gobright put out a request on social media in hopes of finding a last-minute partner who would be willing and able to climb a route called El Sendero Luminoso. The 2,500-foot, 15-pitch rock climb is an absolute classic and, at 5.12d, one of the harder routes in the region, taking a direct line up a prominent slab of blank, gray limestone. 
Aidan Jacobson, 26, from Phoenix, Arizona, saw Gobright's Instagram request, and the two made plans to tackle El Sendero the next morning.
Gobright and Jacobson tied in together for the first time that morning, and reached the top later that day. Gobright onsighted the whole route, meaning he climbed each pitch on the first try and didn't fall. Jacobson, a climber of five years, managed to onsight all but three pitches. 
Upon summitting, they began simul-rappelling down the wall using a single 80-meter rope. 
Simul-rapping is a technique by which two climbers each descend opposite strands of a rope that has been rigged through a rappel anchor, their bodies acting as counterweights to each other. While this technique saves time, it also demands close coordination and communication between the two climbers, for if one stops weighting the rope, it could mean sending the other climber into a fall. 
Almost all rappelling deaths are caused because climbers fail to tie stopper knots in the ends of their ropes. Despite the fact that this life-saving step is universally known to climbers, many still avoid tying knots in the ends of their ropes simply because knots can cause ropes to get stuck. 
Although they didn't tie stopper knots, a stuck rope still appears to have played a role in this accident. According to Jacobson, he and Gobright reached an anchor at pitch nine, where there were two climbers from Costa Rica. They wondered if they could make it all the way down to a large ledge atop pitch five, but realized they didn't have a long enough rope. Instead, they opted to go down to pitch six, just 50 feet above the ledge.  
Jacobson says they didn't bother pulling their rope to its midpoint, "since it was such a short rap, we figured we'd be fine with an 80-meter rope," he says. Jacobson's side was clearly touching down on the ledge, while Gobright's side was tangled up in a bush off to the side.
"I asked if we were good, and he said, 'Yes, we can untangle the rope on the way down,'" says Jacobson. "We didn't tie knots in the rope, either. We started rapping. I was a bit above him. I was on the left. He was on the right. Then all of a sudden, I felt a pop, and we started dropping."
They were about 20 or 30 feet above the ledge atop pitch five when they both simultaneously fell. Jacobsen crashed through a bush, which slowed his fall, before striking the ledge. 
"It was basically a blur," says Jacobson. "He screamed. I screamed. I went through some vegetation, and then all I remember is seeing his blue Gramicci shirt bounce over the edge…"
Apparently, there was less rope tangled up in that bush than both Jacobson and Gobright had thought—not enough to get Gobright all the way down to the ledge. And because there were no knots in the end of the rope, it slipped through Gobright's GriGri rappel device.
"My first thought was that some anchor bolts had blown," says Jacobson. "I was worried I was going to get pulled off the edge by Brad, so I grabbed onto a rock and held on tight for 30 seconds." He felt no pull, and after a minute, scrambled up to clip himself into a fixed hand line running across the ledge. His ATC rappel device was still attached to their rope along with his backup Prusik.
Jacobson had injured his ankle, but was otherwise OK. Gobright was less lucky. He fell over 600 feet to his death. 
The two Costa Rican climbers who were above Jacobsen and Gobright saw the accident, and rapped down to assist Jacobson's descent. Ray Elizalde, a Mexican first responder, posted photos of Jacobson receiving medical treatment for his injured ankle on Facebook.
Last night, the first responders were unable to reach Gobright's body. Today, a group of climbers, including Baxter, will be assisting in a body recovery. 
"I'm devastated," Baxter said late last night. "I just don't know if I can do this but I'm trying so hard."
Gobright was a true climber's climber; a sweet, irreverent, and charismatic figure who deserved the badge of being a true dirtbag. He lived out of a mid-1990s Honda Civic and orchestrated everything in his life around his passion for rock climbing—the bigger and harder, the better. 
He was one of the most accomplished climbers in America, and one of the few people on earth who could go toe-to-toe with the likes of Alex Honnold, following in his footsteps up the biggest and hardest routes without a rope. 
As a star of a film titled Safety Third, Gobright certainly had a reputation for pushing his limits. Bolstered by his legendarily strong fingers, his willingness to take risk fueled some of his most notable successes, such as once holding the coveted speed record on the Nose of El Capitan in Yosemite with Jim Reynolds—a feat that is immortalized in The Nose Speed Record, a feature film currently headlining the Reel Rock Tour. (Their time was 2:19:44.)
In the film, Gobright essentially free solos the final pitch of the 3,000-foot rock climb, holding on to nothing more than bolt hangers using his middle fingers, a tactic that sent shudders down the spines of Honnold and Tommy Caldwell as they considered trying to beat the record.
"That's why I have the record and you don't," said Gobright, ribbing the star climbers. The competition was healthy and fun, and spurred numerous side competitions with Honnold, such as vying to see who could free solo a moderate 2,000-foot route called Epinephrine in Red Rock, outside of Las Vegas, faster.
An outpouring of grief on social media from many climbing luminaries has ensued as the news of Gobright's death has swept through climbing circles.
"I'm so sorry to hear that Brad Gobright just died in a climbing accident," Honnold wrote on Instagram. "He was such a warm, kind soul—one of a handful of partners that I always loved spending a day with. I suppose there's something to be said about being safe out there and the inherent risks in climbing but I don't really care about that right now. I'm just sad for Brad and his family." 
Each post paints a portrait of widely beloved, respected, and wonderful person, whose talents were only second to the pleasure of his company and stoke for climbing.
For any climbers who need help, please visit the Climbing Grief Fund to find support.