The Everest Climbers to Watch This Season
We're calling it: these athletes will dominate the headlines for the next two months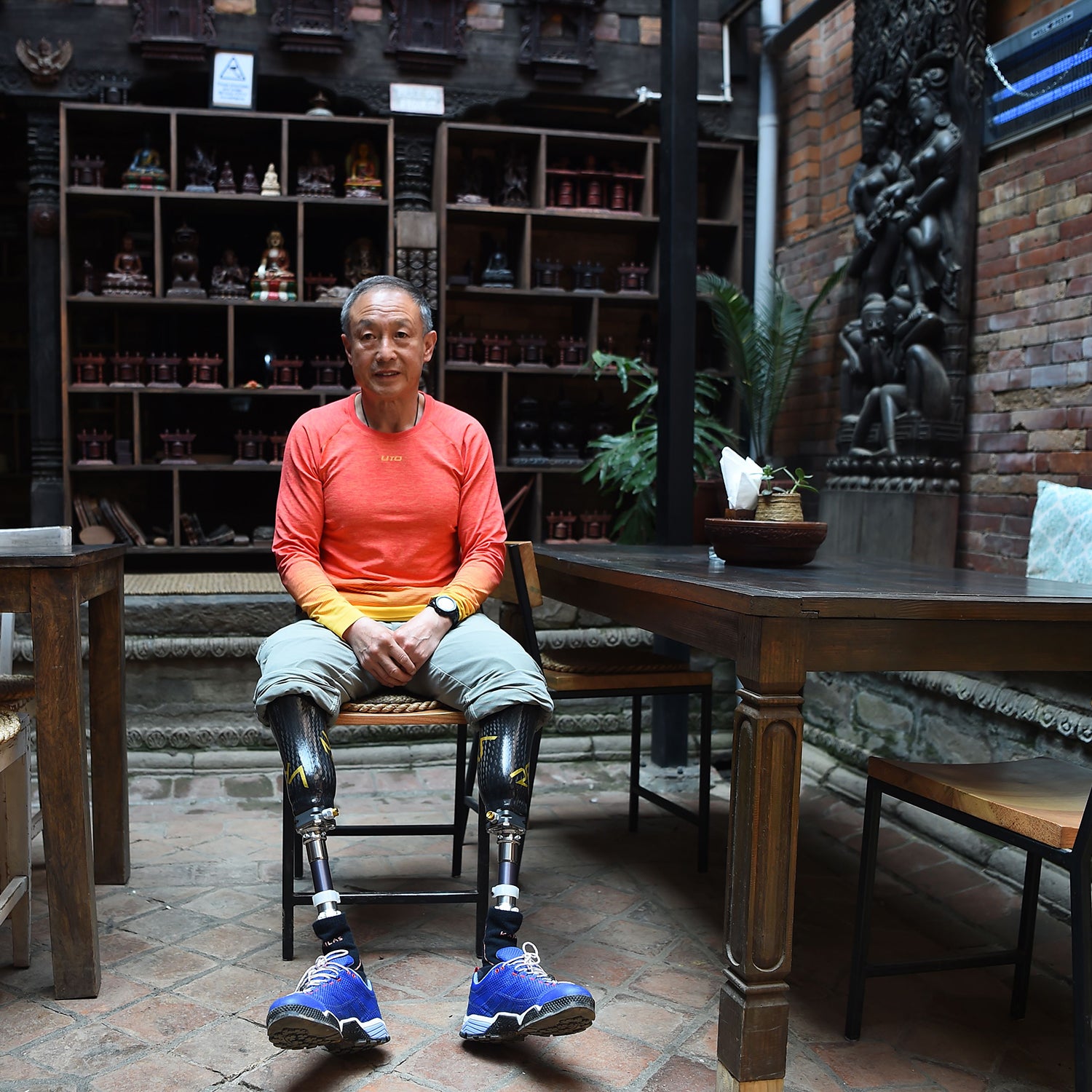 Prakash Mathema/AFP/Getty(Photo)
Heading out the door? Read this article on the new Outside+ app available now on iOS devices for members! Download the app.
Each season on Everest, a wide range of climbers seek to set records, make a statement, support a cause, or just do something different. This year is no exception. Here's a rundown of who you can expect to make headlines in the coming months.
Xia Bo-yu
Xia, pictured above, a double amputee from China, has a dream. At age 70, not much will stop him—even politics. Nepal's Ministry of Tourism tried to prohibit double amputees this year, but the country's supreme court overruled the ban.
This will be Xia's fifth attempt on Everest. On a 1975 attempt with the Chinese Mountaineering Team, weather stopped him just above the South Summit. He and his teammates were forced to spend three nights at 8,600 meters in subzero temperatures. Xia gave his sleeping bag to a teammate who had lost his backpack and was becoming ill. Later he realized that both his feet had severe frostbite, and he had them amputated when he got off the mountain. Twenty years later, he developed lymph-node cancer and had his legs amputated. In 2014 and 2015, he made two more attempts but didn't get close to the summit due to the Sherpa strike and the earthquake, respectively. His fourth attempt, in 2016, again ended close to the summit when foul weather turned him back. If he summits, he will be the third double amputee to do so.
Shivangi Pathak  
This 16-year-old from India will be the youngest climber on the Nepalese side of the mountain. "I am here to fulfill my childhood dream," she told the Indian Times. But, if she summits, she won't break the record for youngest girl to make it to the top of the world. Indian Malavath Poorna, who at 13 years 11 months made the summit in 2014 from the north side of the mountain, holds that distinction. After Poorna's summit, China, the country that controls the north side, established age limits on climbers and Nepal soon followed suit—now you have to be 18 to climb from the north and 16 from the south.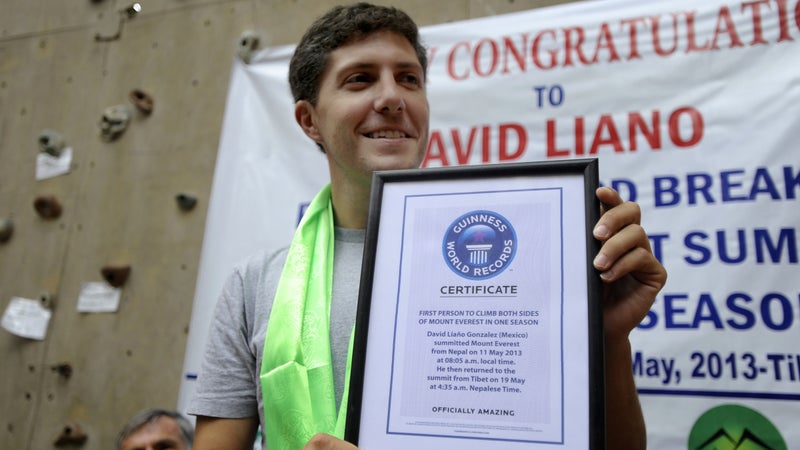 David Liaño 
Liaño, from Mexico City, has set an incredibly ambitious goal of summiting four 8,000 meter peaks—Everest, K2, Kanchenjunga, and Lhotse—this spring and summer. His goal is to raise funds and awareness around mental-health issues in India. He is working with Indian actor Deepika Padukone's Live Love Laugh Foundation. His first climb will be on Kanchenjunga, in Nepal.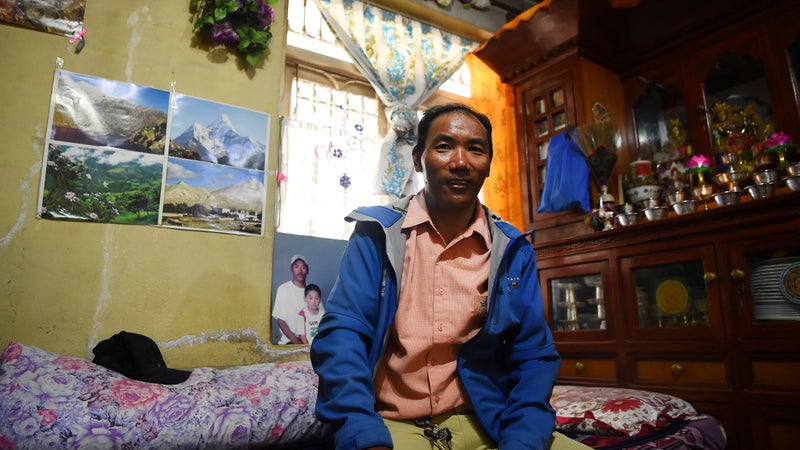 Kami Rita Sherpa
The 48-year-old from Thame, Nepal, is aiming for his 22nd Everest summit on May 29, the 65th anniversary of the first summit by Edmund Hillary and Tenzing Norgay Sherpa. He will climb from the south side. In addition to his 21 summits of Everest, he has eight Cho Oyu summits and one each on Lhotse, Manaslu, and K2 for a total of 32 summits of 8,000-meter peaks. If he summits this year, he will break the record currently held by retried Sherpa guides Apa Sherpa, also from Thame, and Phurba Tashi, from Khumjung, each with 21 summits. Kami Rita Sherpa says he wants to reach 25 Everest summits before retiring.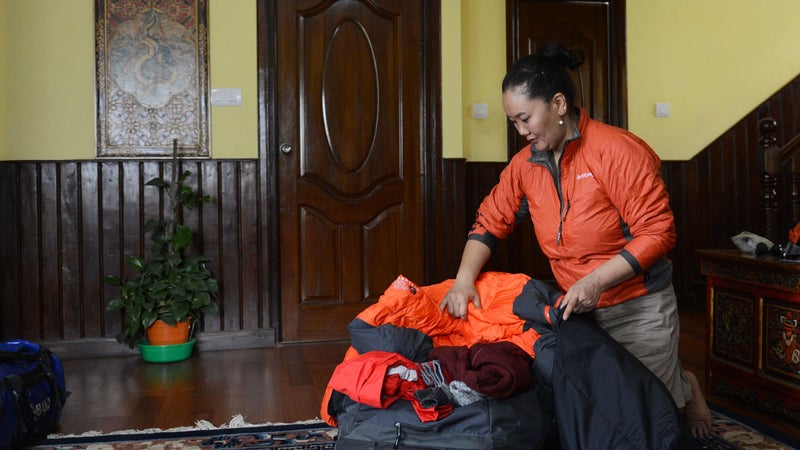 Lhakpa Sherpa
Owning the female summit record is not enough for Lhakpa, who lives in West Hartford, Connecticut. She wants to destroy it. Lhakpa is going for her ninth summit this spring season. She began her career on Everest as a 15-year-old porter helping others make the top, but soon she realized that she had the natural ability to climb at altitude. She told her hometown newspaper that she doesn't have time to train because she works all day washing dishes at Whole Foods to support her two daughters. 
There have been 539 female ascents of Everest by 483 women. Only seven have summited without supplemental oxygen. Just 36 women have multiple summits to their name. Lhakpa's at the top of the list with eight, followed by Melissa Arnot at six, Anshu Jamsenpa at five, Lydia Bradey at four, and several others with three or two summits.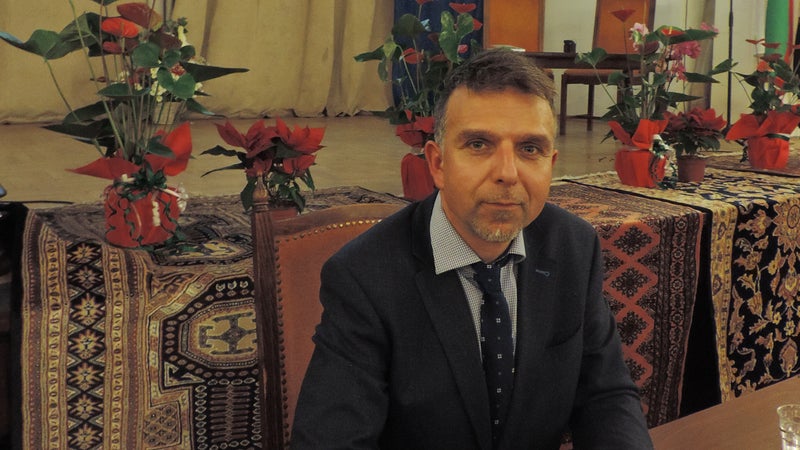 Boyan Petrov
Petrov is a young, strong, and popular climber from Bulgaria. His mountaineering CV is quite impressive, with summits of ten of the fourteen 8,000ers, all without supplemental oxygen. Petrov is diabetic and a cancer survivor. He will be climbing from the north side with no supplemental oxygen or Sherpa support.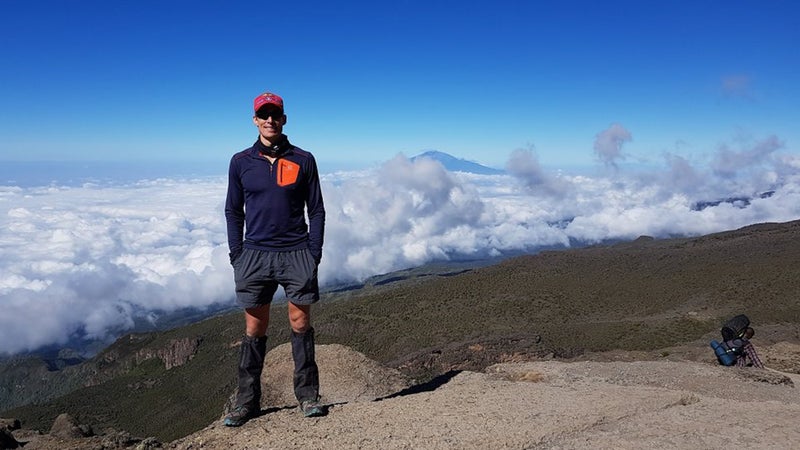 Steve Plain
Another story unfolding is the speed-record attempt for the Seven Summits by Australian Steve Plain. He wants to complete all seven in four months, which would break the current record of 126 days. He has completed six of the seven peaks, including an amazing effort on Denali on April 3, when he and fellow climber Jon Gupta summited via the West Buttress route in 20 hours from the 14,000-foot camp. He needs to summit Everest before May 22 to get the record.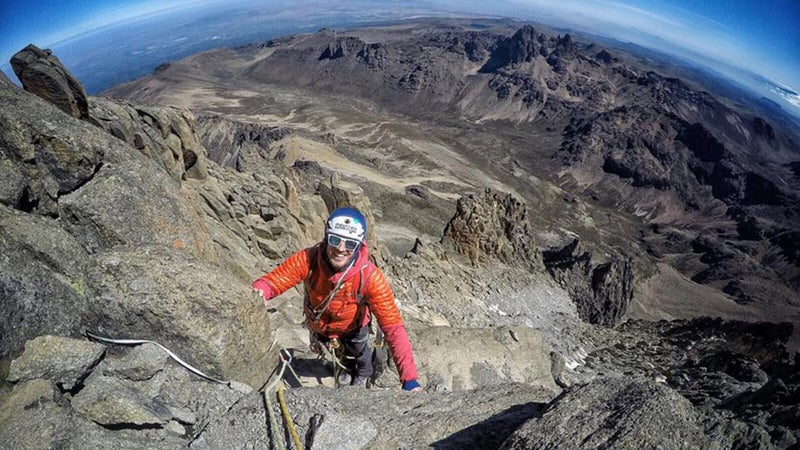 In 2014, Plain broke his neck in a surfing accident and spent four months in a halo brace. He sustained multiple fractures to the C2, C3, and C7 vertebrae, contorted his spinal cord, ruptured a disc, and tore multiple ligaments. He's raising money for both Surf Life Saving and SpinalCure Australia,whom he credits for saving his life and helping him recover.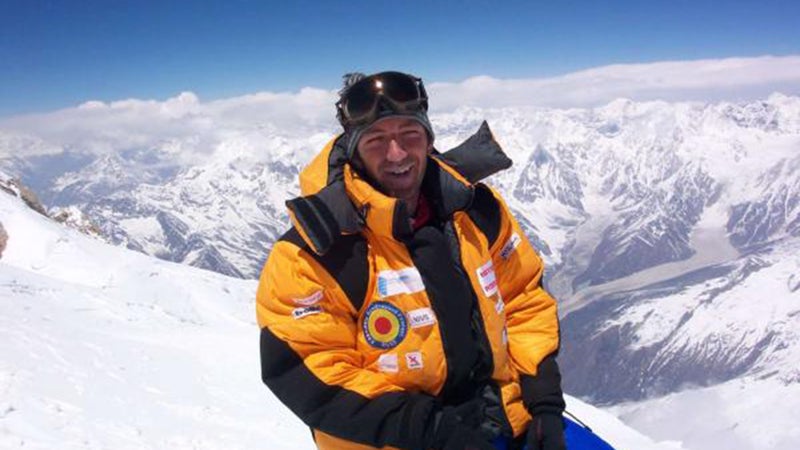 Horia Colibasanu
While there are about 18 named routes on Everest, there are still many routes that have not been attempted. Colibasanu wants to climb a new route that ascends the West Ridge then traverses to Lhotse. This is similar to what Ueli Steck was planning before he fell to his death on an acclimatization climb last year.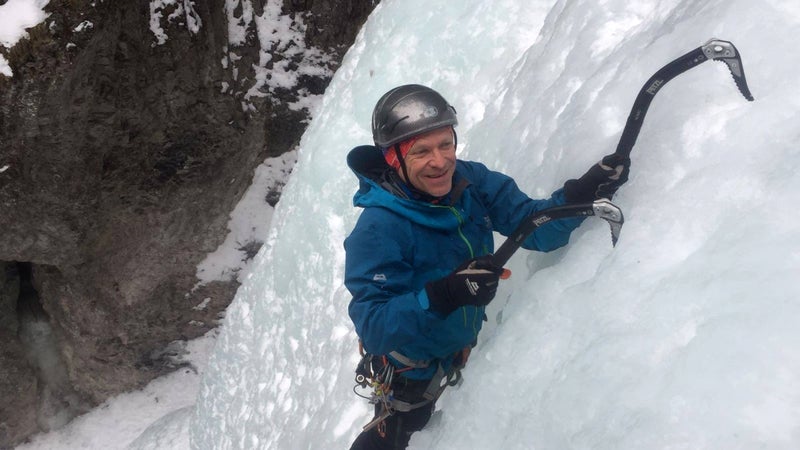 Colibasanu is the first Romanian to reach the summits of K2, Manaslu, Dhaulagiri, and Annapurna. Last year he summited Everest without supplemental oxygen. He will be joined by Slovak mountaineer Peter Hámor, who has summited all fourteen 8,000ers.
Lead Photo: Prakash Mathema/AFP/Getty
Trending on Outside Online