What's Being Done About Trash (and Bodies) on Everest
This year, governments and guiding companies are promising to do more to keep the mountain clean, but the question of what to do with the dead bodies is becoming more urgent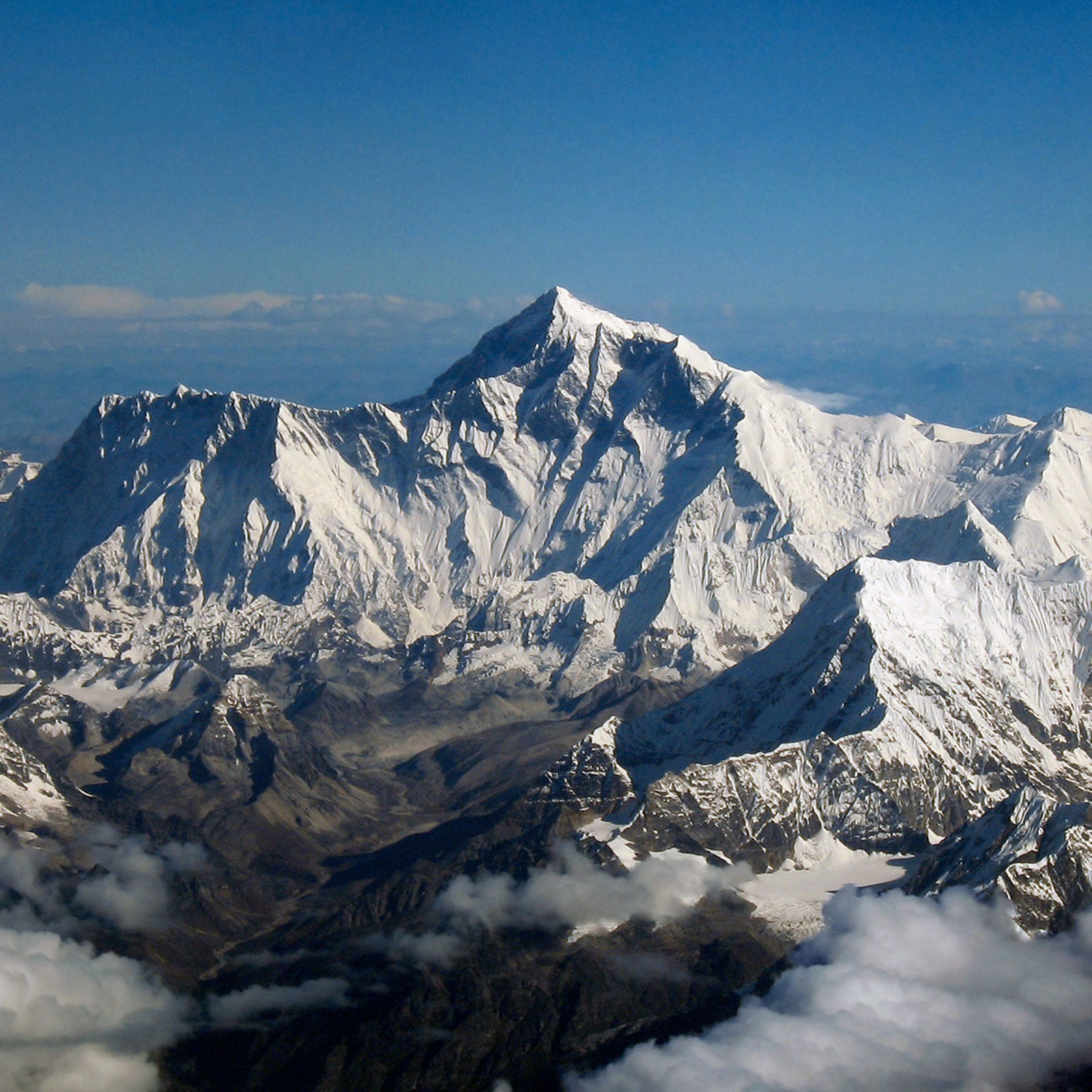 Heading out the door? Read this article on the new Outside+ app available now on iOS devices for members! Download the app.
All is well on both sides of Mount Everest after three full weeks of the season.
As predicted, there are a record number of climbers this year: Nepal has issued 374 climbing permits to foreigners as of April 16. There are 364 people on the Tibetan side, 208 Nepalese Sherpa, 144 foreigners, and 12 Chinese climbers.
The biggest headlines so far are efforts by the Chinese and Nepalese governments to remove tons of trash that's accumulated after decades of climbing and the debate over what to do with the bodies of climbers who have died on the mountain as shrinking glaciers expose more corpses.
Mount Everest Bodies: Getting Them Down
No other topic attracts more attention around Mount Everest than dead bodies. A total of 295 people have died on both sides of the the mountain since 1924. Both Nepal and China have said that they will remove the remains of more dead climbers this year.
At least 200 bodies are spread across the mountain on various routes. Some are buried in deep crevasses. Others now rest in different places from where they died, due to moving glaciers, and a few have been intentionally moved. In 2014, the Chinese moved Tsewang Paljor, "Green Boots," off the trail. I'm told his body is still visible but difficult to locate.
Removing bodies is physically demanding work, because over time they've frozen into the mountainside. It's also controversial, because it touches on different traditions and beliefs that are often at odds with each other.
In my experience, most climbers who discuss the possibility of dying on a climb would prefer to have their body left on the peak, out of sight. However, sometimes families want the body recovered for closure, and the Sherpa and lama communities consider leaving the dead on Everest disrespectful to the mountain gods.
A 2010 effort by a Nepalese guiding company to remove bodies from the south side was halted after families of the deceased intervened to request that the remains of their loved ones stay where they died, per the climbers' wishes. That same year, a plan to spread Sir Edmund Hillary's ashes on the summit was halted when both the Nepalese government and local lamas interceded, arguing that Everest should not be used for publicity because the mountain is holy.
A warming planet adds to the urgency of the issue. Long-buried bodies are now exposed as glaciers melt. It's happening all over the world's mountains. The corpses of three climbers who died decades ago on Mexico's Orizaba were exposed high on the volcano's glacial slopes in 2015.
Removing Trash and Gear from Everest
In the early days, no one envisioned that there would be this many people on Everest each season, so climbers left tents, oxygen bottles, and other trash on the mountain.
That changed in the 1990s. When Adventure Consultants pioneered commercial guiding on Everest, more care was taken to remove the trash. The trend accelerated, but efforts were dwarfed by the volume of expeditions.
The 2015 earthquake was a pivotal moment for trash buildup on the mountain. Expeditions were forced to leave tents, food, stoves, and almost everything else behind when both governments closed their respective sides of Everest. When I was there in 2016, I was appalled at the sight at Nepal's Camp II. Harsh winter winds had shredded the tents, exposing the supplies and spreading them all over the camp area in the Western Cwm.
Sadly, over the past few years, other teams have left more gear at Camp II, and climbers will see a very disturbing scene as they arrive there this year.
Those who reach 8,000 meters on either side will find a wasteland, literally. Human feces do not degrade at this altitude; they merely blow away or get stuck in the rocks. A few Western teams are starting to use blue bags to bring down solid waste, similar to a practice implemented recently on Alaska's Denali.
The Collection Begins in Nepal
Madison Mountaineering's Garrett Madison is overseeing the Sherpa team fixing the climbing ropes to the summit this season. Over the weekend, helicopters flew five sorties to bring in more than 1,500 pounds of gear to Camp II for that purpose. Teams took advantage of the helicopters to bring down 412 pounds of rubbish.
Multiple Nepalese government ministries, the army, and other organizations have set a goal to remove 11,000 pounds of trash from Everest and the surrounding area by the end of the season. This is a joint effort by public and private entities, with the Coca-Cola Company and WWF Nepal providing significant financial support.
There will be a 12-person team paid to collect trash, plus a cash-for-trash program. Asian Trekking has run similar programs for years, but it takes more than one team.
One encouraging report said that 2,600 pounds of waste was flown from Lukla airport to Kathmandu for recycling on the first day of the effort.
Chinese Take Steps to Keep Everest Clean
A similar effort is underway in Tibet, driven by the Chinese government. Earlier this year there was a highly publicized announcement that China would limit the number of climbers this season and require teams to carry out their waste as part of an effort to cut down on the amount of trash.
The Chinese have set up stations to sort, recycle, and break down garbage from the mountain. Climbers are also required to pay a $1,500 trash fee on top of the $9,500 fee for their climbing permit.
To cut down on the trash accumulating at the north-side base camp, China's new rules also prohibit anyone who is not with a climbing team from traveling there. Tourists can only go as far as a monastery that lies just over a mile away from that base camp.
A Problem of Enforcement
Both China and Nepal require climbers to retrieve several pounds of rubbish or face fines, but this has never been enforced.
Commercial teams on the Nepalese side of Mount Everest pay a $4,000 trash deposit, but the Sagarmatha Pollution Control Committee, the organization that manages the deposit, has not been effective at enforcing this policy either. Some teams still leave trash at the high camps where there are no monitors.
Historically, neither China nor Nepal have addressed the growing problem of trash on their mountains and trails. It has been left to the operators, guides, Sherpas, Tibetans, and visitors. Hopefully, this year's increased efforts will raise awareness that keeping our mountains pristine is everyone's responsibility.
Lead Photo: shrimpo1967/Wikimedia Commons