Everything Ever Said About Alex Honnold's Hands
A passionate, sometimes uncomfortable ode to the meatiest paws in the world (other people's words, not ours)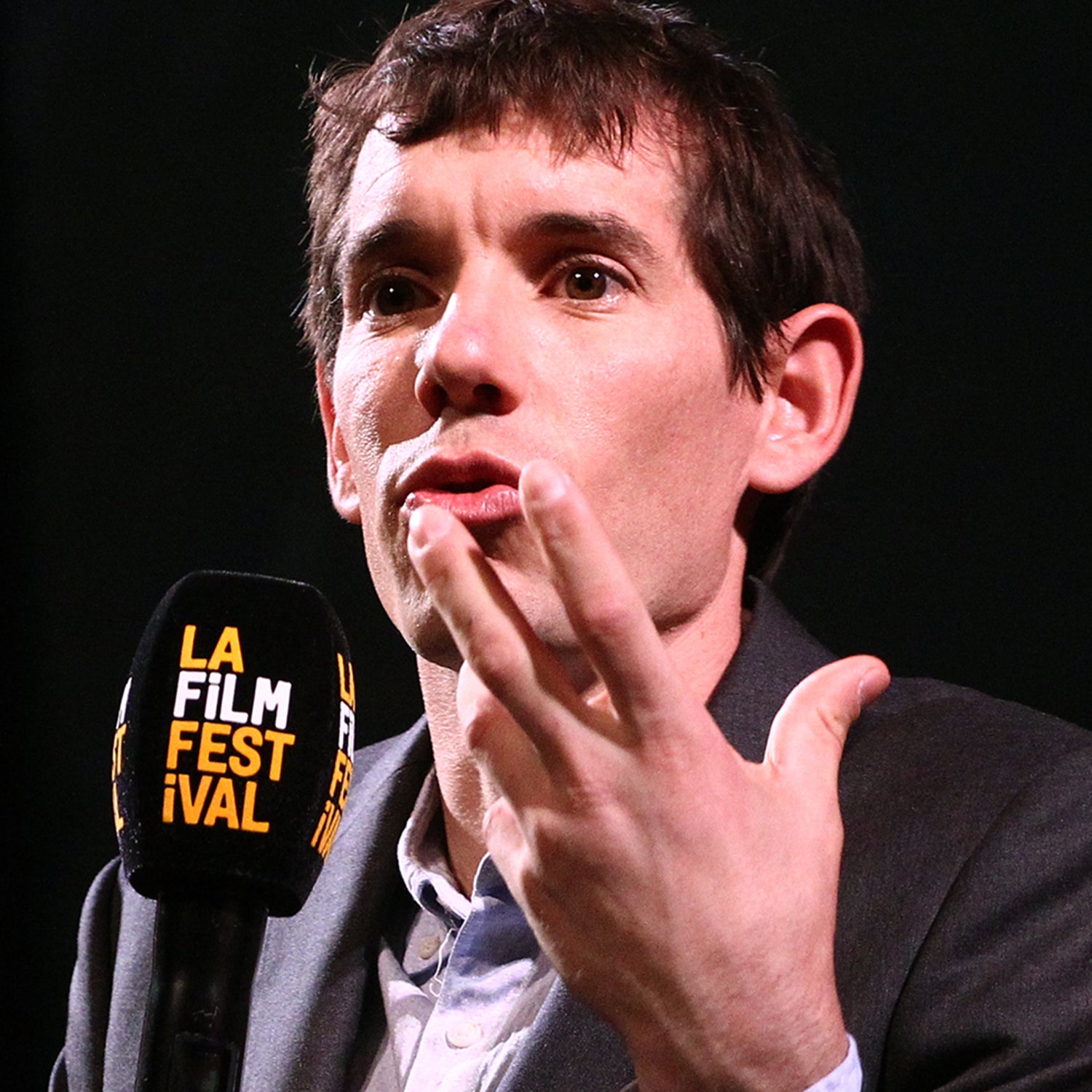 Heading out the door? Read this article on the new Outside+ app available now on iOS devices for members! Download the app.
Thanks to his shouldn't-be-humanly-possible ropeless ascent of Yosemite's El Capitan in 2017 and the extreme popularity of Elizabeth Chai Vasarhelyi and Jimmy Chin's documentary about the climb, it seems the whole world has Alex Honnold Fever. And at least a handful of those people, well, they specifically have the fever for his hands. In fact, it's possible to chart the rise of Alex Honnold with the rise in breathless descriptions of his two most important climbing tools. Here's our comprehensive, somewhat uncomfortable look at the phenomenon. (Honnold has not yet responded to requests for comment. Not sure why.)
It really started back in 2011, with Lara Logan's wordless admiration of The Hands on 60 Minutes. "For someone his size, he has big hands," narrates Logan over a clip of Honnold bouldering. "They have to carry his whole body weight when he's hanging off the rock." Cut to their in-person interview:
HONNOLD: Yeah, I have pretty big fingers, so it's hard to get it into a thin crack.

LOGAN: Show me.

HONNOLD: Uh. [Lifts hands]

LOGAN: Were they like this before you started climbing? [Grabs hands delicately]

HONNOLD: I don't think they were quite as big before I started climbing. I think that—I honestly think my connective tissue and stuff is like, um, they've just all gotten beefier, you know? I think it's all the crack climbing torquing your fingers in different ways.

LOGAN: [Gently pinches Honnold's index finger]
This continues to be one of the most emotionally loaded interactions with Honnold's hands in recorded history. We thank Logan for not holding back on the expressions any of us would have in the same situation.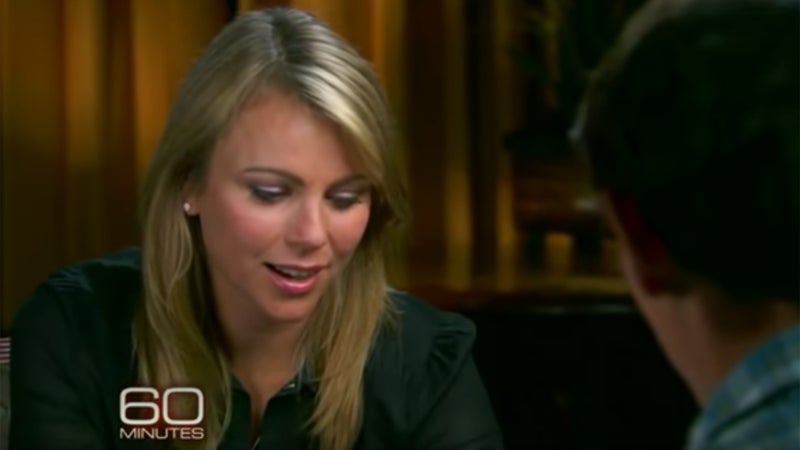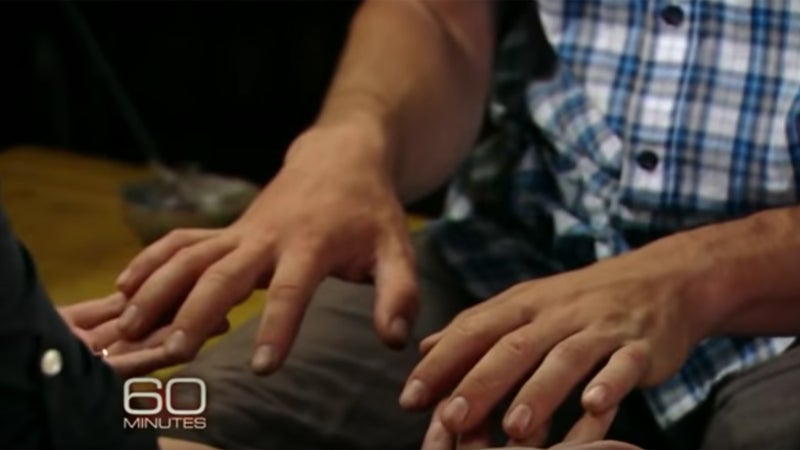 Since then, various magazine writers have done their part to convey the power of The Hands in prose. Josh Dean at Men's Journal:
The palms are normal enough, but the fingers that stretch out from them are anything but: Each one is sausage-size and swollen as if attacked by a swarm of bees. The skin, from years of gripping rock, is calloused and leathery. Imagine an Olympic sprinter's calves compared with your own, and that's about the difference between Honnold's hands and those of a normal human being.
Jamie Lisanti at Sports Illustrated in a story about how to get Honnold-ripped fingers yourself (good luck!):
Alex Honnold's life is in his hands—those freakishly large palms and sausagelike digits, with fingerprints eroded away from years of wear.
These are good efforts, and all the more appreciated because, in our thorough research, we've noticed that most Honnold profiles seem to shy away from writing about those paws. Don't pretend you don't notice them, writers! Tell us what they look like, and try not to use the word "sausage!" In Vulture's review of Free Solo, Scott Tobias gives us the poetry we're looking for:
When you shake Honnold's hand, what stands out is not its strength but its suppleness, capped by pillowy fingertips swollen wide from doing pull-ups on a fingerboard. In that sense, it feels more like gorilla than man.
Many people who are not professional writers have searched for just the right metaphor, animal or otherwise. When Honnold graciously bestowed his Instagram followers with a hands-only shot on October 5, those who took the bait provided some evocative descriptions:
"Ripped fingers like Weisswurst sausages."

"Man got those octopus smashed against the glass hands"

"Bruh got 10 thumbs"
In the one corner of the internet where Honnold's hands should be the hottest topic of conversation, Reddit's r/climbing forum, there seems to be only one appreciation post (and they misspelled his name—get it together, r/climbing!):
"This is what crack does to your fingers, kids."

"His fingers look like my biceps"

"Dat connective tissue, doe"
Elsewhere on Reddit climbing forums, it seems no one can meet Honnold without making a handshake joke. When a user posted a photo after meeting Honnold at Angel's Landing:
RANDOM POSTER: Did you shake his hand? How long before you can take off the cast?

ORIGINAL POSTER: Haha I did shake his hand, but everyone knows he's a gentle beast.
When another user met him at the climbing gym:
ORIGINAL POSTER: I asked him to give me his firmest handshake and he said he didn't want to hurt me. Maybe I'm better off that he didn't.

RANDOM POSTER: Look at the size of them sausage fingers. They could crush your collar bone in an instant.
Our third-favorite Honnold Hand Moment has to be when CNN anchor Bill Weir tweeted about Free Solo and a random commenter geniusly connected the world's strongest hands with the world's smallest hands:
Trump should invite him to the [White House]. I'd pay to see that handshake.
But the number one Honnold Hand Ode of all time comes from the source that can likely boast the most sentimental appreciation of Honnold, if not the earliest: Sactown Magazine, from his hometown of Sacramento, California. In a 2014 profile of Honnold, writer Anita Chabria comes right out of the gate with 209 words' worth of sweet, sweet hand details:
His mother calls them "monstrously huge" hands.

Universally, it is agreed they are massive and preternaturally strong—the kind usually dubbed mitts or hams. The fingers are the size of ballpark franks swollen on a hot grill. They're thick and round all the way to the nails. The tips are so strong that the topmost joints, which most people have trouble even bending on their own, can curl over and clamp down on the most miniscule protrusions, moving the entire 160 pounds of the long, lean body to which they are attached—fingertip pull-ups, if you will—often done in defiance of death while hanging thousands of feet above barren ground.

On the pads, the fingerprints are worn away from being jammed into cracks and pressed on ledges during years of rock climbing. What's left has been ruthlessly, purposely eroded with a sanding block to prevent bulky calluses. These hands will never pick your pocket or fix your watch. It is difficult to conceive of them comfortably gripping a pen, and who knows what mayhem they wreak on texts. They are extremities that are both the product of the trials they have weathered and a testament to the physical prowess of their bearer. You would not want to thumb wrestle this guy.
Perhaps no one will ever top this description, but if one day anyone attempts it, we'll be watching from our "Alex Honnold's hands" Google alert.
Lead Photo: Getty Images for National Geogra