Mount Everest Gets the John Oliver Treatment
Sunday's episode of 'Last Week Tonight' took a stab at fixing the mountain's overcrowding problem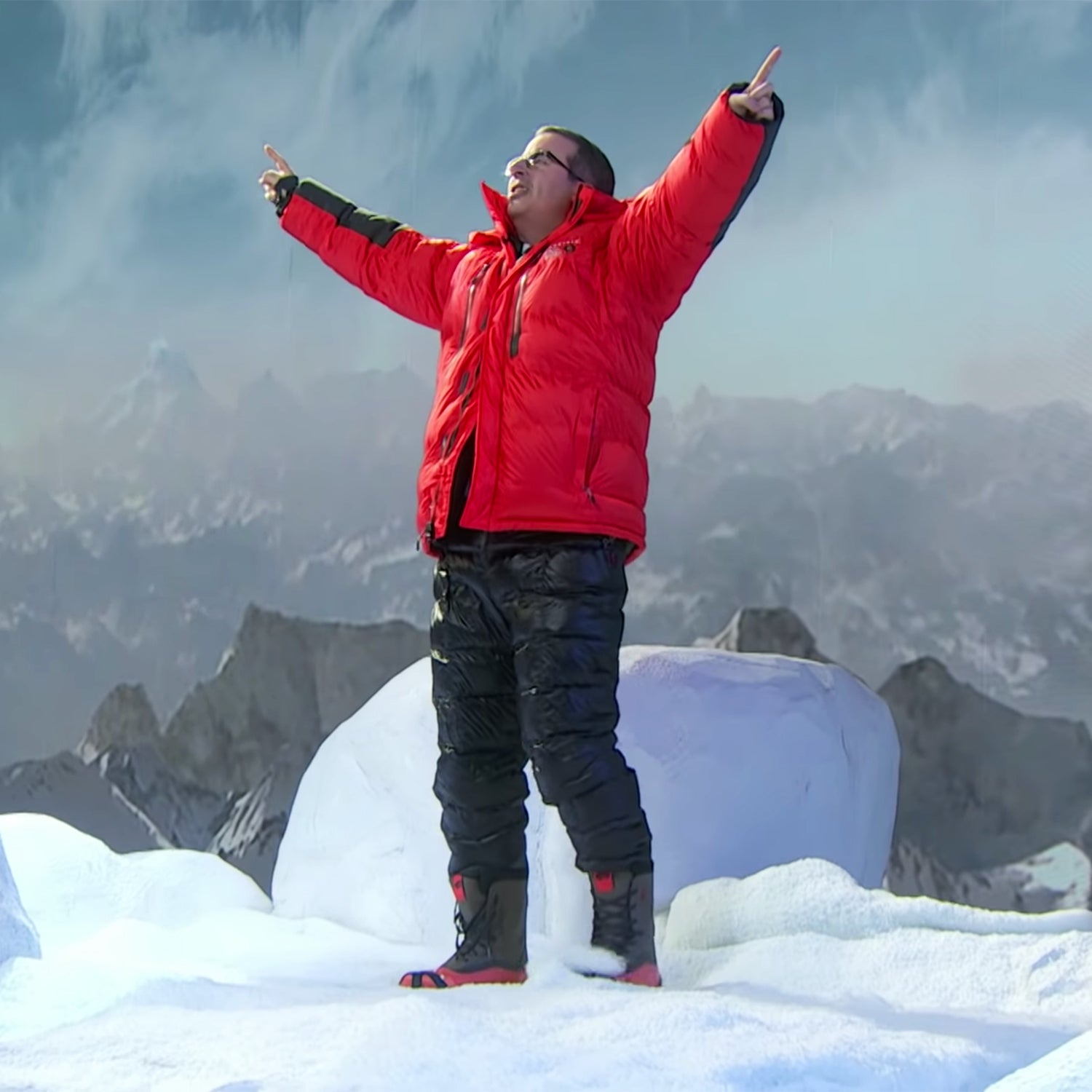 Heading out the door? Read this article on the new Outside+ app available now on iOS devices for members! Download the app.
The commodification of Mount Everest got the 22-minute feature treatment on John Oliver's HBO series Last Week Tonight. Overcrowding is the biggest story from the world's tallest peak this season, thanks to the infamous viral image of a long line of climbers waiting to get to the summit. Picking up with that photo, the segment from the June 23 episode touched on the problems associated with climbing the mountain in 2019, none of which are especially new.
Oliver started with the trash pileup, including the "fecal time bomb," left by the people, qualified or otherwise, who are paying minimal fees to make the climb the result of a disastrously unregulated guiding industry on the Nepalese side of the mountain. The feature then reminded viewers of the Sherpas who do the bulk of the work for their clients, acknowledging that most of the people paying to summit would be unable to do so without such guides and porters.  
Overtourism is having a moment. Long lines, smog, piles of waste, and needless deaths have become common problems at popular destinations around the world. Visitors are served by a growing underclass they can't recognize, like the oblivious climber from the segment who declares himself "family" with the Sherpas hired by his expedition. And even getting to where you're going requires a massive expulsion of greenhouse-gas emissions. These issues aren't unique to Everest, but at least they are somewhat fixable on the world's highest mountain.  
Author Mark Jenkins laid out a coherent plan to address these problems in an essay we published last week. "So the first and most fundamental way to reduce traffic jams, frostbite, and death on Everest is to radically reduce the number of permits," he says. He goes on to recommend steps like establishing a concessions system for guiding services, requiring no-trace practices, and even the audacious suggestion that climbers take responsibility themselves. 
There are already a handful of destinations that require permits for adventurers, including Grand Teton and Denali National Parks. As long as the crowds keep growing, more places will have to start considering tighter regulations that might not be popular with travelers or the localities dependent on the revenue they bring. 
But Oliver does offer one viable solution for the Instagram-obsessed hordes—Photoshop. If you just want to climb Everest for the photo, why not save tens of thousands of dollars and make your own with the services of Adventures Indoors Luxepediations? 
Lead Photo: Courtesy HBO