Nepal Earthquake: How to Help
Rule number one: Find organizations that are genuinely making a difference. These 10 grassroots non-profits, focusing on long-term reconstruction, are a good place to start.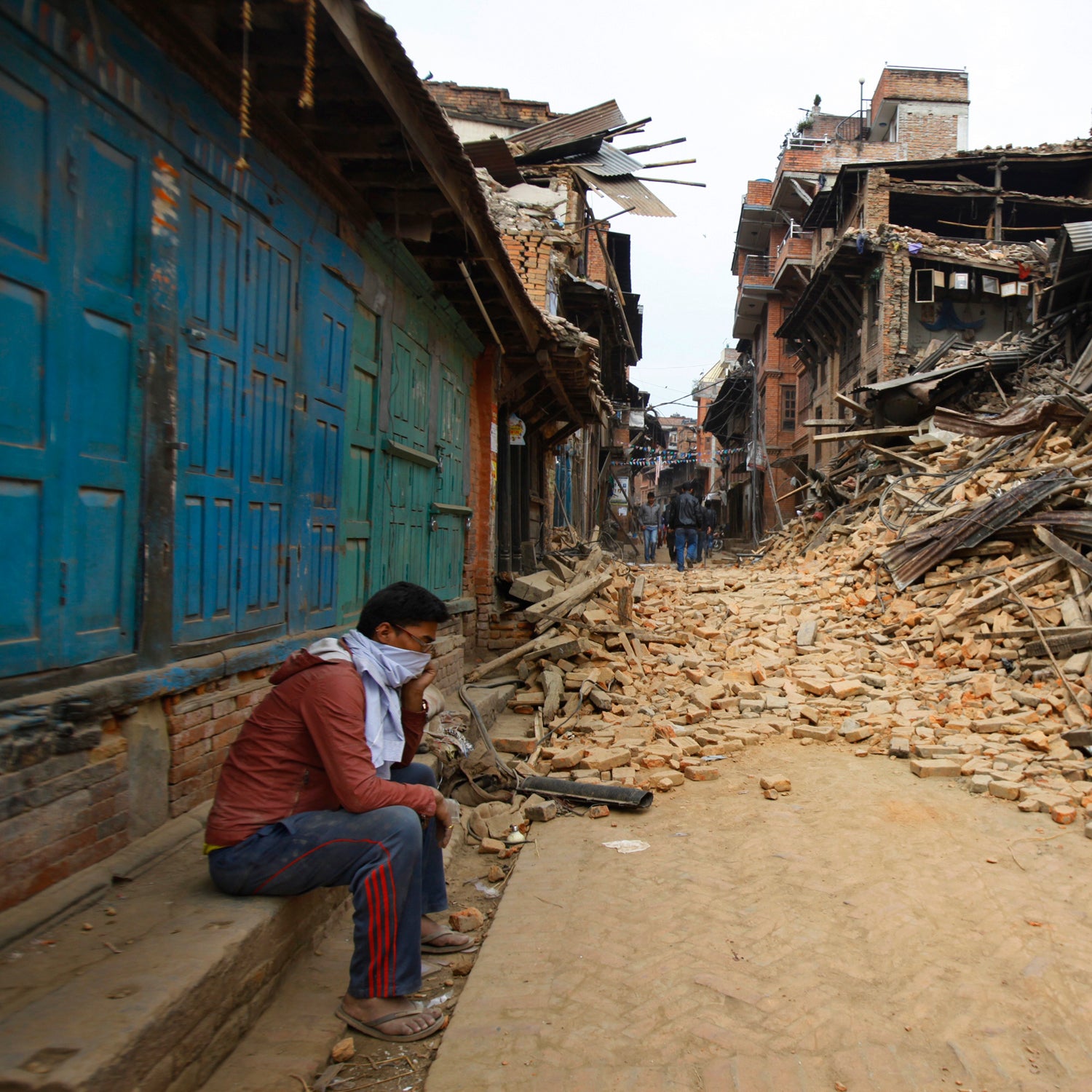 Heading out the door? Read this article on the new Outside+ app available now on iOS devices for members! Download the app.
In the aftermath of the 7.9-magnitude earthquake that devastated much of the Kathmandu region of Nepal on Saturday, conditions continue to worsen. The death toll now tops 4,000 and is expected to rise to 10,000. Infrastructure both in the capitol and surrounding areas has been decimated.
Meanwhile, international aid agencies and governments mobilized to respond to the earthquake. The New York Times reported that the U.S., India, and China had all initiated their own relief efforts by Sunday morning. And many large-scale charities, such as Mercy Corps, Save the Children, Doctors Without Borders, and Unicef, already have a presence in Nepal.  
But is there anything you can do to help from afar?
Yes. Despite the bad press surrounding the 2010 Haiti earthquake relief efforts, experts agree that donations make all the difference, so long as you select a reputable charity. "And donate now," says Susanne Jalbert, a senior advisor to the U.S. Agency for International Development, "because we all know that the second a new crisis comes up, attention will shift from this one." 
Just follow these two rules: Always do your homework; it's the best way to partner with an organization that you trust, says photographer, climber, and filmmaker Jimmy Chin whose prints have helped support the Alex Lowe Charitable Foundation. And donate to both big and small organizations. The differences go beyond size.  
Larger charities, like the Red Cross, often receive the bulk of the initial funding and have the expertise to carry out immediate disaster relief. But grassroots organizations, many of which are based in Nepal and have been hard-hit by the earthquake, have the knowledge and local support to rebuild communities. Another benefit of donating to them, says Jalbert, is that "you know what they're doing and in which neighborhood their work happens."
And ideally, that translates into a lasting relationship with the charity. While Nepal needs help now, it will need even more as the initial wave of media coverage and donations subside, says Jake Norton, a Colorado-based photographer and climber who advocates for Nepal. So if you have the ability, give now to fund the first responders—but donate again—and again—over the coming months when aid groups refocus on the task of rebuilding.
For some suggestions on the charities that are preparing to help over the long run, we turned to Norton, who is also working on a project to bring tents, sleeping bags, and outerwear from the U.S. to Nepal. That plan, he says, is still developing. In the meantime, start with these organizations. 
Grassroots Organizations
The Alex Lowe Charitable Fund was founded by Jennifer Lowe on behalf of her husband, Alex, who died in an avalanche on Shishapangma in 1999. The organization has previously constructed a climbing center in the village of Phortse, seven children's' libraries in the Solukhumbu and Mustang regions, and set up a relief fund for widows of Sherpas killed while guiding. The fund is now accepting donations that will be dispersed directly to communities affected by the quake, particularly in the Khumbu region. 
The American Himalayan Foundation works with communities throughout Nepal with an emphasis on pairing with locals for their input and recommendations. Currently, the president and vice president of the foundation are en route to Kathmandu to assess the damage. They will not work directly on disaster relief, but will instead address specific needs as they arise in the coming months. Past projects have included restoring ancient monasteries in the Mustang region, building pediatric hospitals in remote locations; and providing quality education to diverse populations, often employing teacher who speak the mother tongue of their students. 
The dZi Foundation works in seven of the most remote regions of Nepal, remaining in each location for nine years. The foundation implements a wide range of projects, from the creation of parent–teacher conferences, to medicinal plant farming, to construction of thousands of toilets. dZi field staff are assessing the damage and will focus their efforts in coming months on the most hard-hit regions. 
emBOLDen Alliance is working from Nepal now on immediate medical relief. The group has historically partnered with community-based organizations dedicated to women's education and empowerment, youth development, and community sustainability.
The Global Fund for Women (GFW) works with numerous women organizations throughout Nepal. GFW partners, like Tewa, are rooted in the communities they support and focus on serving the specific needs of women after a crisis. 
The Himalayan Trust Fund has a number of projects in areas hit by the earthquake, especially in the Khumbu and Taplejung regions. The group is assessing their short-term options, though they intend to remain focused on education and health in the long term. 
Indiegogo for Earthquake Nepal: Accommodation and Medical Camps raises money for a de facto tent manufacturer—abari.org—to design, modify, and build quick-erecting canvas and bamboo tents for people left homeless. Tents will be sent to the hard-hit rural areas, mainly Ghorka and Lamjung. There are three ways to support: donate, either to the Indiegogo page or abari.org; go to Nepal armed with survival items (medicine, sleeping bags, tents, water purifiers); or volunteer with Abari in Nepal by calling +977- 9843112859. 
Indiegogo Life for The American Nepal Medical Foundation has funded multiple projects in Nepal over the past decade. Donations will go to the local Red Cross and to a partnership project with the Computer Association of Nepal/USA to create a hospital needs registry. The project's goal is set at $500,000 and $127,000 has already been raised. 
The Juniper Fund was founded in 2012 by Melissa Arnot and Dave Morton to support Nepali workers involved in climbing and expeditions. Last year, the fund paid out $3,000 to each high-altitude worker killed in Nepal and will continue to do so for the next four years. The fund will extend this support to the families of Nepali climbers killed in the recent earthquake, as well as any others who die while supporting climbing expeditions in the coming years.  
The Mountainfund is based in Kathmandu but runs a farm and shelter for abused women and children in one of the villages affected Mankhu by the quake. Staffers are currently at the farm, where they are providing food, shelter, and supplies to dozens of locals who lost homes. They're working on securing more supplies to begin rebuilding efforts there and in other ravaged communities. 
Lead Photo: AP