Is This the Nuttiest FKT… Ever?
A 53-year-old Colorado man recently became the fastest person to push a peanut up the 14,115-foot mountain with his nose. You read that right.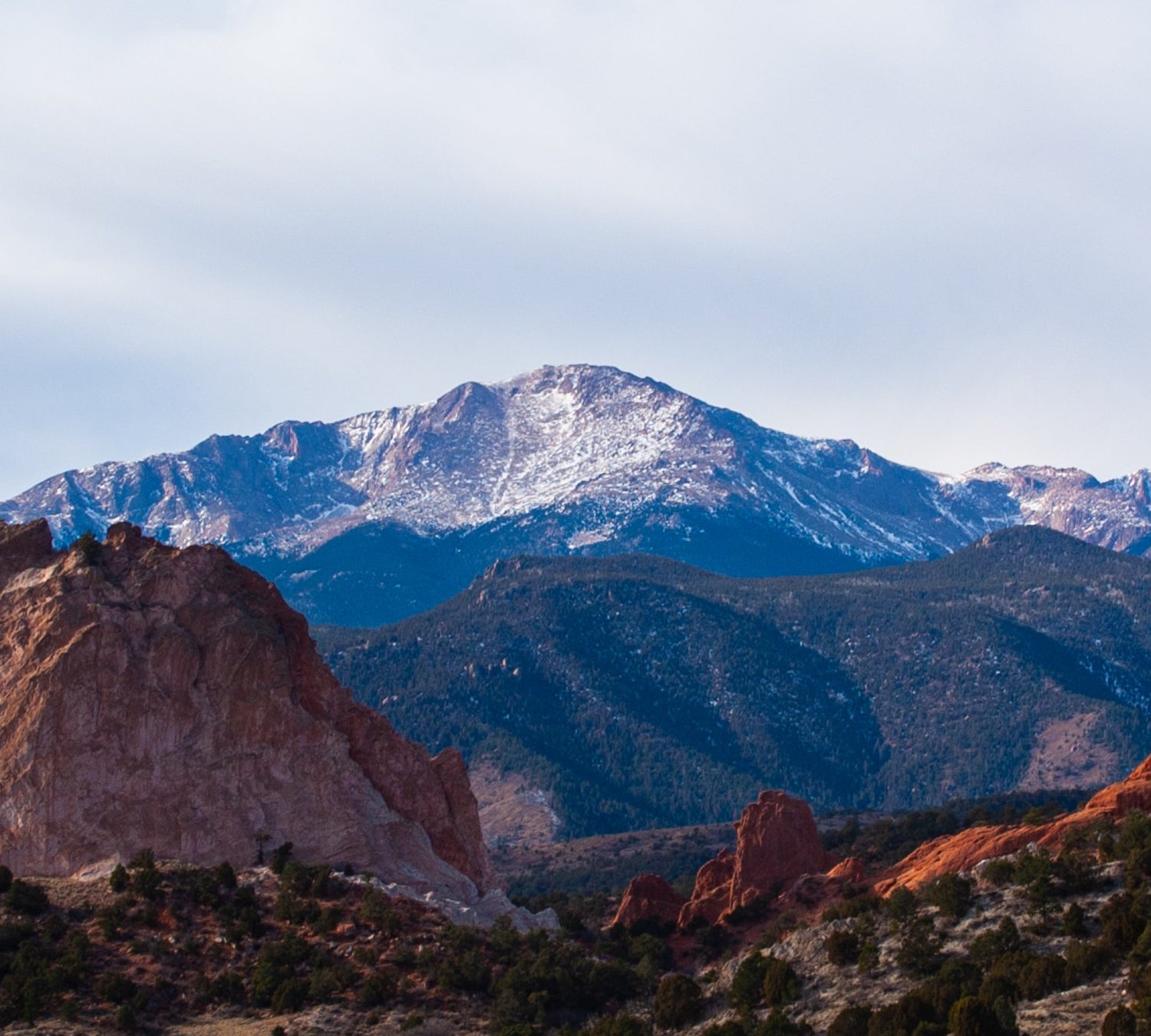 Heading out the door? Read this article on the new Outside+ app available now on iOS devices for members! Download the app.
A Colorado man made history last Friday as the fastest person to push a peanut with his nose up 14,115-foot Pikes Peak.
Using a plastic spoon duct-taped to a mask from a pressurized ventilation machine, Bob Salem flicked the legume up the Barr Trail, a 13-mile route connecting the town of Manitou Springs with the summit. The bizarre challenge took him seven days to complete, and he broke the previous record by one day.
"It's a pretty weird tradition, so it feels pretty good. Feels pretty weird, too," Salem, 53, told FOX21 News Colorado. "But, you know, Manitou Springs—keeping it weird."
To complete his record, Salem ascended the famed mountain on all fours. His peculiar stunt was part of Manitou Springs' 150th anniversary celebration. The city's website tracked Salem's daily progress.
"Congratulations on completing this monumental task, Bob. We are forever thankful it was able to take place in our backyard," the final update says.
To avoid the heat and other hikers, Salem did most of his pushing after dark.
"When I did it in the daylight and stuff, I'd have to stop every ten minutes, five minutes, and take some pictures, talk to some people and do all that kind of stuff, so it kind of dragged on the trip a little," Salem told KRCC.
Salem had originally planned to have his son hike with him to  carry his gear. But a mile and a half up the trail, they both wilted in the 100-degree heat and gave up, he told the Colorado Springs Gazette. He returned to the trail alone that night, and devised a new strategy: he would hike as far as he could with only his 40-pound backpack, descend the mountain to where he last pushed his peanut, and then push his peanut up to where he left his backpack. Salem repeated this pattern until he reached the top, only sleeping five to six hours each night on the trail. Along the way, he ate Pop-Tarts, bananas, crackers, and—yes—peanuts.
Salem pushed around two dozen peanuts during his weeklong excursion. Some of the nuts rolled down the mountain, and others fell into cracks between rocks.
Pushing a peanut to the top of the mountain has a 93-year history. In 1929, Bill Williams bet his friends $500 that he could push a peanut up Pikes Peak in 22 days. The previous year, he had pushed a peanut across 11 miles of flat ground in Texas, so this time, he came prepared with a bag of reserve peanuts, Manitou Springs Heritage Center volunteer David Walker told the Travel Channel.
In addition to the extra peanuts, Williams packed spare gloves, shoes, and leather kneepads. He finished the journey in 20 days.
Williams' peanut pushing time was bested in 1963 by rockabilly singer Ulysses Baxter, who replicated the feat in eight days. In 1976, college student Tom Miller claimed he crawled up Pikes Peak Highway in four days, but nobody saw him do it, according to Michael Maio, president of the Manitou Springs Heritage Center.
After he reached the summit last week, Salem told the Colorado Springs Gazette he was ready to go home and take a nap.
Corrections:
(07/21/2022) A previous version of this story misidentified a Colorado public radio station. The station is KRCC.
Lead Photo: Nicholas Vassios/Unsplash