Rural Indonesia Is the Next Great Climber's Paradise
After three days of climbing and bolting in this area, we headed home, convinced that rural Indonesia has the potential to become a dream destination for outdoor enthusiasts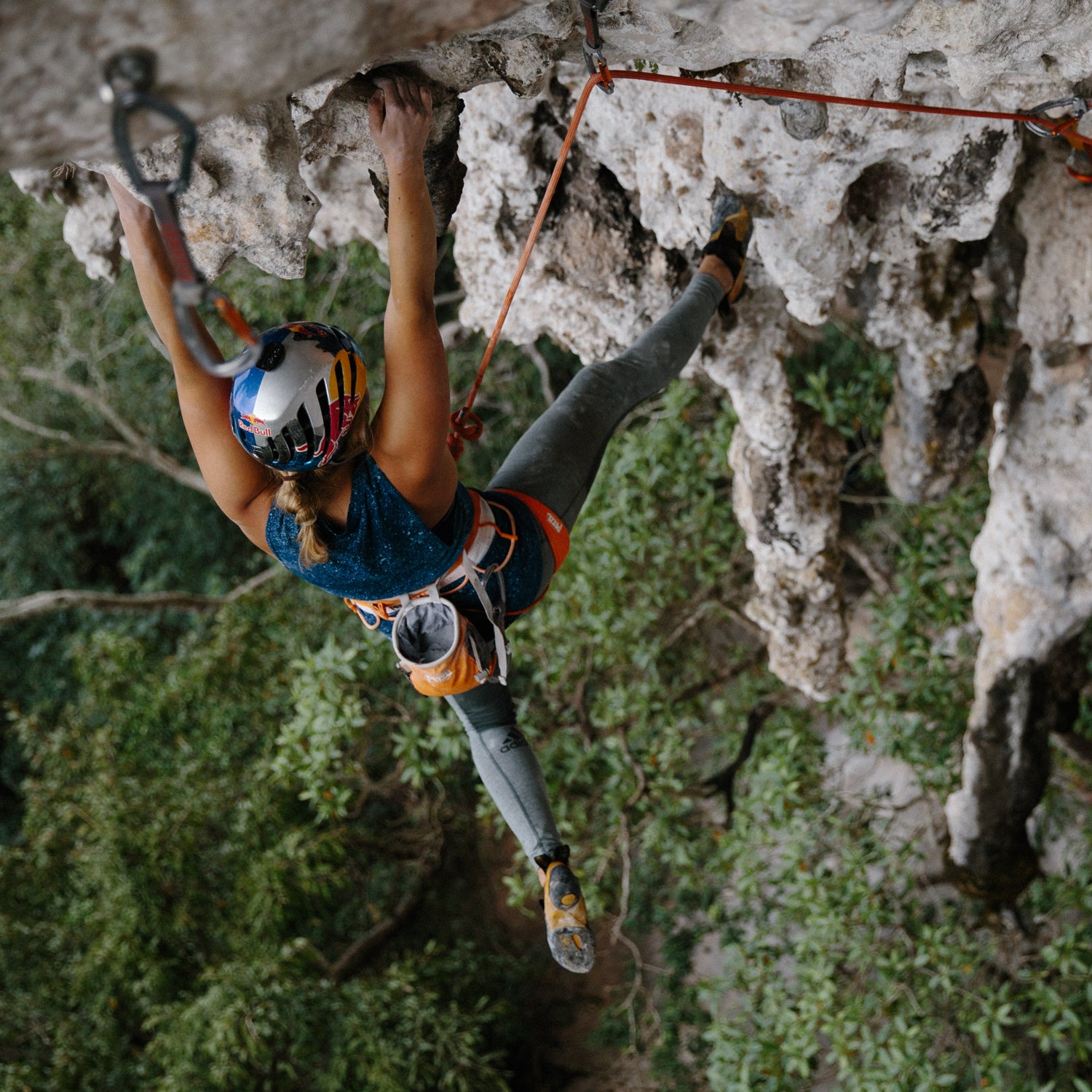 Heading out the door? Read this article on the new Outside+ app available now on iOS devices for members! Download the app.
Last January, Andy Cochrane, the marketing director of Oru Kayak, approached me with an idea: partner with the boat manufacturer to explore and promote rural Indonesia's potential new ecotourism opportunities.  
The country is geographically stunning, and offers the promise of world-class rock climbing. We were particularly interested in Mollo, the most fertile region in Timor Island, located on the slopes of the Mutis mountain range whose peaks reach heights of up to 8,000 feet.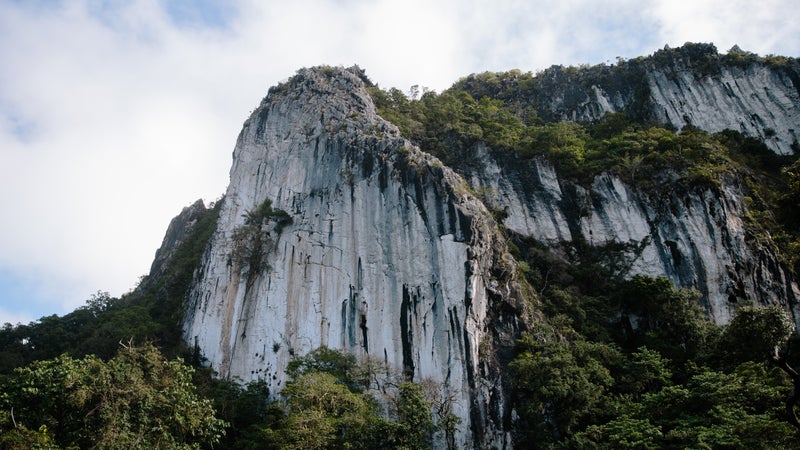 For the past two decades, mining companies have ravaged this area: in 1994, there were about five companies extracting marble from Mollo towns. As mining activities began, the locals suffered the consequences. Forests were cut down, creating massive landslides, and the water was made undrinkable by pollutants. On June 3, 2000, Aleta Baun (she goes by Mama Aleta) lead thousands of people from the Mollo, Amanatun, and Amanuban regions to occupy one of the largest mining areas. They stayed for two full months, eventually forcing the concessionaire to halt its work and leave. Since then, Baun and other community leaders have organized their towns to unite against and evict mining companies in other areas in Mollo. In 2004, the groups formed a federation of indigenous communities called Organisasi A'ttaemamus (OAT).    
Earlier this month, I set out with 11 other people—including journalists, the Yee-haw Donkey film crew, and Oru Kayak employees and ambassadors—to visit the country and meet with OAT organizers. We hoped to work with them to bring attention to the outdoor recreation possibilities in the area and to start developing an economic alternative to mining—tourism. Through climbing and kayaking, we'd scout new crags and waterways, get a firsthand look at their potential, then promote these locations back home.  
From the Denpasar airport, in Bali, we drove four hours into the mountains. The terrain was steep and loosely cultivated. Upon arrival, we were greeted by the entire Mollo village, including Mama Aleta, who is a U.N. Ambassador, as well as a parade of dancers and musicians. We stayed in a mud hut: the town has minimal electricity and no running water. The toilets are holes in the ground and the beds simple wood planks.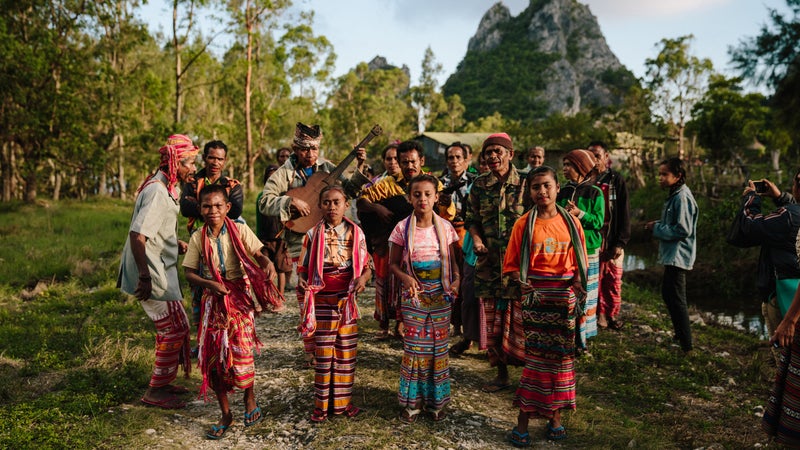 After this welcome, we discussed our agenda with the locals. Mama Aleta gave us her blessing to explore and climb the nearby limestone, then led a ceremony to ensure our wellbeing. Then, we set off to explore.
The world-class climbing potential we found was staggering. There is no shortage of limestone, all of it high quality, in unique stalactite-like formations. Towering bands of cliff, riddled with caves and sheer, vertical faces, speckle the area. The rock is clean below a thin layer of moss and dirt. 
After three days of climbing and bolting in this area, we headed home, convinced that rural Indonesia has potential to become a great destination for outdoor enthusiasts. Next, we want to attract more people—and infrastructure—to this area by producing content and publicity to the area (like the article you're reading right now), as well as return in the future to dedicate more time to development, like bolting more climbs and cleaning more trails.    
I want visitors to responsibly experience this area's natural splendor and to see, first hand, the impact of the mining industry. Tourism revenue already provides a trickle of support to the local community. In the future, as more enthusiasts learn about this destination and ones like it, we can turn this trickle into a flood that supports local industry and protects against mass resource extraction. 
Corrections:
(03/29/2023) An earlier version of this article mistakenly referred to Timor as West Timor, to distinguish it from Timor-Leste, often referred to as East Timor. We regret the error.