The New Explorers
Sponsor Content: THE NORTH FACE
Sam Elias Is a Modern Renaissance Man
The Detroit native is one of the most well-rounded climbers of his generation. But that's just part of his story.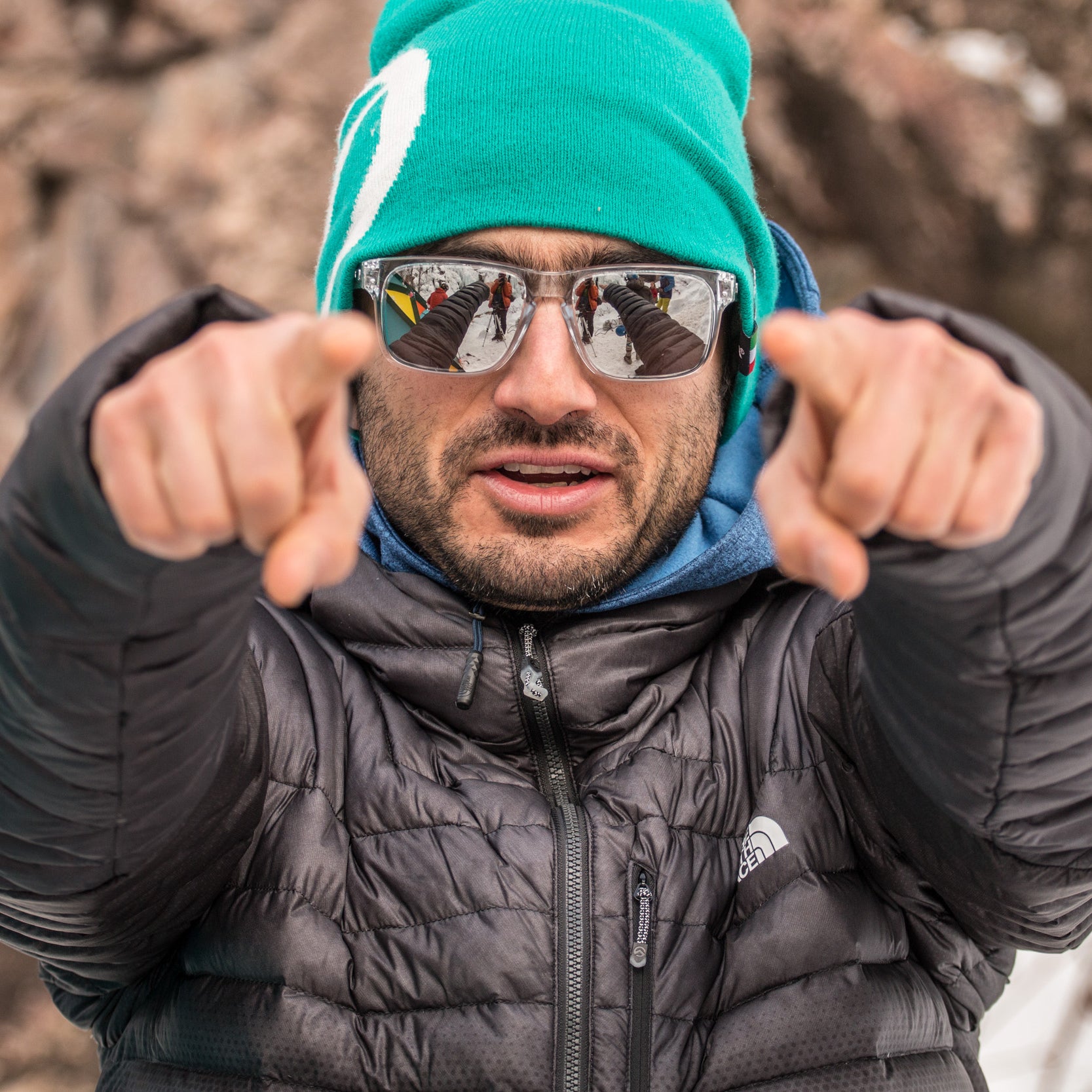 JASON NELSON(Photo)
Born and raised in Detroit, alpinist Sam Elias has summited Everest and podiumed in ice-climbing events, and he climbs everything from big walls to super-punchy sport climbs. Translation: the 36-year-old knows his way around rock and ice. (He's also pretty good on snow, too, having gone to college on a ski racing scholarship.) But Elias' creative passions are just as varied as his climbing ones: he's designed everything from his own tattoos to the Beyond the Wall line of clothing for The North Face. Always looking for new ways to connect with people, Elias draws as much inspiration from the urban spaces of his adopted hometown of Salt Lake City as he does from the mountains. "I love those extreme contrasts," says Elias. "I just get so alive."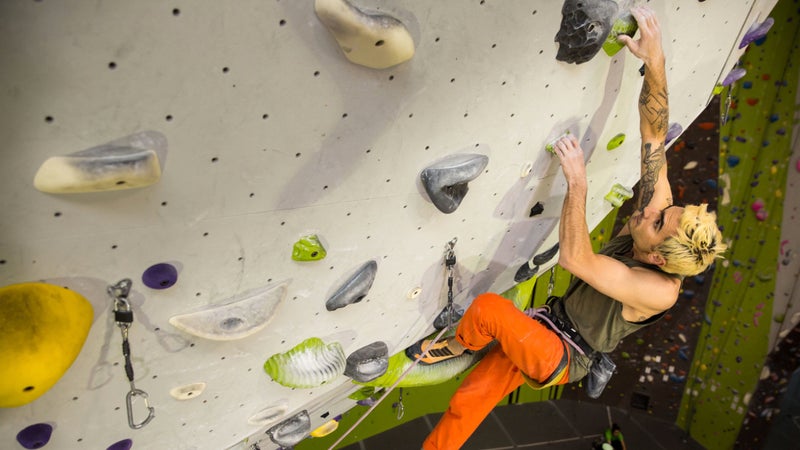 Elias is especially proud of his Detroit roots, returning frequently to visit his parents and reconnect with the working class city. "I've always called myself a blue-collar climber," he says. "I like to work. I can get lost for hours in hard, physical labor. I get that from my father, who emigrated from Syria, but also from the culture of Detroit." Elias has other urban sensibilities, too, like his love of the electronica DJ shows he attends in Salt Lake City, and his growing array of tattoos, which he collaborates in designing. "Tattoos feel like a new interface for me with the urban environment," he says.
When he travels, Elias revels in exploring new cities even though he never much liked walking around in them until recently. But his thirst to get a feel for the authentic culture of a place trumps that dislike. Today, he plots walking tours on his phone to visit museums, parks, or the city's high point, as he did this fall in Halifax, Nova Scotia. "I fell in love with climbing because of the lifestyle and the culture," says Elias. "I want to connect to that wherever I go now. The cuisine, the clothing of a place—I'm fascinated by the minutiae. It gives texture to life."
If you carry the attitude of exploration and curiosity, urban experiences can be just as much a mirror to the self
The biggest cities, like New York, offer a particular pleasure for Elias, who loves to be immersed in a crowd of people going about their business. "It's comforting because nobody cares what you're wearing, or what you do for work, or about your sexuality. There's just too many people for them to get hung up about things, and that allows me to be more comfortable in my own skin."
Exploration, says Elias, is more than just physical journey. "Climbing for me has always been a way to turn exploration inward—the exploration of self. If you carry the attitude of exploration and curiosity, urban experiences can be just as much a mirror to the self."
---
The North Face believes in celebrating the spirit of exploration that lives within us all. From the mountain to the city, they believe that all explorers share a mindset of curiosity paired with the courage to try something new. This 4-part series also includes a climbing prodigy from New York City and a snowboarder mentoring the next generation of female street riders. | Hero photo credit: Jason Nelson.
Lead Photo: JASON NELSON